The Money Programme is a finance and business affairs television programme on BBC2.

It was first broadcast on 5 April 1966 and presented by "commentators" (financial journalists) William Davis, Erskine Childers and Joe Roeber. At this time David Attenborough was the controller of BBC2.

The programme has a distinctive theme tune, called "Main Theme from the Carpetbaggers", from the film The Carpetbaggers.

Since the start the programme used a magazine style, but changed to a single subject documentary in 2001. More recently the programme has formed a partnership with the Open University Business School. The Open University provides input into programmes and supplementary materials written by OU Business School academics).

The programme was satirized by the Monty Python troupe in episode 29, with Eric Idle as host, who displays an obvious affinity for money so intense that he goes into orgasmic hysterics describing it and then literally sings and dances about how much he loves money, complete with a crossdressing chorus line.

On 1 June 2007 an episode of the Money Programme called 'Virtual World / Real Millions' became the first full BBC programme to be broadcast inside the virtual world 'Second Life'. That episode featured an interview with Second Life founder and CEO Philip Rosedale amongst others. Produced & Directed by Steve Crabtree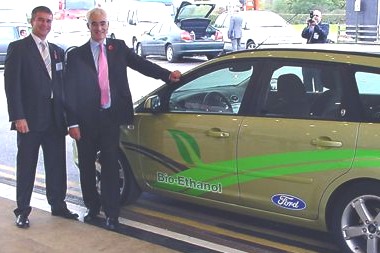 The Ford Focus Flex Fuel with Transport Secretary Alistair Darling MP
Environment Friendly Vehicle Conference, Birmingham


Presenters

Max Flint
Libby Potter


Former presenters

Rajan Datar
Maya Even
Michael Robinson
Valerie Singleton
William Davis
Alan Watson
Peter Jay
Erskine Childers
Peter Hobday
Joe Roeber


Interviewees

Jeff Bezos
Lord Black of Crossharbour
Tony Blair
Michael Bloomberg
Sir Richard Branson
Lord Browne of Madingley
Michael Dell
Michael Eisner
Larry Ellison
Sir Rocco Forte
Bill Gates
Sir Chris Gent
Philip Green
Stelios Haji-Ioannou
Robert Maxwell
Alexander McQueen
Lakshmi Mittal
Rupert Murdoch
Bernd Pischetsrieder
Sir Paul Smith
George Soros
Peter Oakley
THE GREAT GREEN FUEL GAMBLE
With 620 million cars worldwide and fossil fuels running out, are biofuels the green solution to our energy needs?
Now there's a revolution going on in the garages of the UK as individuals and companies switch to biofuels. Retired teacher Dick Jones makes his own biofuel, to power his people carrier from the local pub's converted chip fat.
Although the chemicals involved are potentially dangerous, the rewards can be worth it. Jones says he likes "the idea of using a waste product to make oil, and I like the idea of being energy independent, but it also saves a lot of money". It costs him some £21 for a tank of home-made bio-diesel, compared with £80 at the garage.
Growing phenomenon
Businesses including McDonalds and Stagecoach are starting to experiment with biofuels. They are both trailing fuels made from used cooking oil.
But unfortunately there is not enough used chip fat to power our entire economy, which is why biofuels made from food crops like maize, wheat, palm oil and rapeseed, are seen by some as the answer.
The justification is when the plant-derived biofuel is burned in an engine, the CO2 released is offset by the amount of the gas that the plants absorbed as they grew.
Previously, only Brazil (and at one point Zimbabwe) made fuel from sugar cane, but now the US and Europe see biofuels as the way forward. The UK Government has said that by 2010 5% all UK fuel should come from biofuels. The EU has gone even further, setting a target of 10% by 2020.
Food or fuel
But how are we going to reach those targets? Critics argue it will mean diverting crops from food to fuels. Will the knock-on effect be a hike in the prices of cereal and grains which hit those already living in poverty hardest?
Greenpeace's John Sauven says that "when it comes down to it, you can put food in someone's stomach or you can put fuel in the tank of the car and it's that kind of black and white".
And the criticisms don't stop there. Mr Sauven says the demand for biofuels has piled even greater pressure on the world's already fragile rainforests. "It's a disaster to see the rainforests being cleared whole-sale and massive monoculture palm oil plantations put in their place," he says.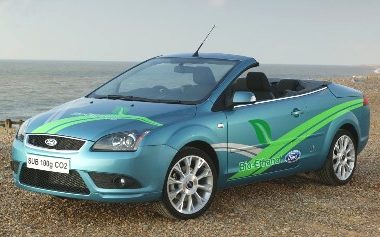 Traceability
Both the UK and the EU have issued guidelines on sourcing biofuels from sustainable sources, but it is hard to enforce. Fuel giant Shell says it could not guarantee its biofuels do not come from palm oil. Shell's head of Future Fuels, Graeme Sweeney, says "traceability will improve over time". "It won't be possible in the beginning to trace everything, but that doesn't mean to say that we shouldn't do all that we can," he continues. But the bio-fuel industry is not the only one to place demands on palm oil resources.
National differences
Andrew Owens, of biofuel manufacturer Greenergy, believes the biofuel industry has been unfairly blamed. Although it does not use palm oil, Mr Owens says "you have to look at all the consumers of palm oil, and not just biofuels". "The lion share is the food industry."
The car industry has embraced biofuels, investing in designing the so called 'flex-fuel' car, which can run on either unleaded petrol or biofuel. The market leaders are the Ford Focus and the Saab bio-power., but if you do want to run them on the maximum biofuel efficiency, there there's a hitch: the cars take 85% biofuel, known as E85 and it is only available at a handful of UK forecourts.
There is a country where things are different: Sweden. There are more than 1,000 biofuel stations there and this contributed to Saab selling 17,000 bio-power cars in Sweden last year. Also significant were the Swedish government's financial incentives - starting with a 10,000 SEK (£800) rebate on the cost of a E85-powered cars. The vehicles are also exempt from the Stockholm's congestion charge, and qualify for free residential parking.
Real impact?
The big question is, do biofuels really contribute to reducing greenhouse gas emissions? Research suggests that once the greenhouse gases produced by the the process of growing the crops for biofuel are factored in - from ploughing the fields, making the fertiliser, harvesting the crops, processing them, to transporting the finished fuel - the environmental benefits are seriously compromised.
One recent study investigated the impact of fertiliser on biofuel production. Using sugar cane, according to the research, does offer greenhouse gas savings of between 10% and 50%. But using rapeseed and corn for biofuel manufacture can actually produce between 50% and 70% more greenhouse gases than using fossil fuels.
Professor Keith Smith, one of the team of scientists who worked on the research, says he is "concerned that the adoption of biofuels so enthusiastically means we're running ahead of the science". In February, transport secretary Ruth Kelly announced an enquiry into biofuels before committing the UK to any higher targets than those already set.
The fuels' future seems uncertain, yet in a step that even green campaigners support, the industry is now investing to develop "second generation" biofuels from non-food crops like straw, woodchips and even algae. This is still some years off.
Until then, the quest to find an alternative to petrol and diesel will continue to fuel debate, even if it does not fuel all our cars.
The Money Programme: The Great Green Fuel Gamble? BBC2 1900 on Friday, 14 March 2008.
Debbie Fabb - BBC Money Programme
UK Biofuel consumption
2005 - 118 million litres
2006 - 264 million litres
2007 - 500 million litres
Source: HM Revenue & Custom
Average UK unleaded petrol prices
Feb 2008 - 104 pence per litre
Feb 2007- 86 pence per litre
Feb 2006 - 90pence per litre
Feb 2005 - 80pence per litre
Feb 2004 - 81.9pence per litre
Feb 2003 - 80.2pence per litre
LINKS and REFERENCE
Open University: Biofuels: heroes villains?
http://www.bbc.co.uk/pressoffice/pressreleases/stories/2007/05_may/24/money.shtml
MONEY FINDER
OTHER SOCIAL INJUSTICES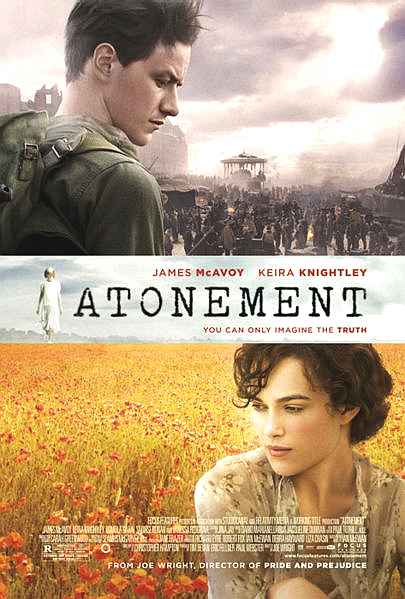 Atonement - Movie Poster
CURRENT AFFAIRS:
EQUINOX | CUTTING EDGE | FILE ON FOUR | MAN ALIVE | NEWSNIGHT | NEWSWATCH | PANORAMA
QUESTION TIME | THE MONEY PROGRAMME | THIS WEEK
SOAPS:
CASUALTY | CORRIE | EASTENDERS | EMMERDALE | HOLBY | NEIGHBOURS | THE BILL
BRITISH ACADEMY TV AWARDS | BRITISH SOAP AWARDS | NATIONAL TV AWARDS
A - Z FILMS INDEX
A - Z ACTORS INDEX
New energy drinks for performers
.. Thirst for Life
330ml Earth can - the World in Your Hands