Visa Names Its First Global CMO - Nov 12 2007
Antonio Lucio Shifts From Pepsi
SAN FRANCISCO - While in the throes of a $600 million global media consolidation, Visa has tapped Pepsi veteran Antonio Lucio as its first global chief marketing officer.

Mr. Lucio, a PepsiCo executive since 1995, was most recently chief innovation and health and wellness officer. At Visa, he will report to President Hans Morris. His previous marketing experience includes stints at Kraft, RJR and P&G.
Antonio Lucio


'Creative strategic thinker'

In an internal announcement, Mr. Lucio was termed a "creative strategic thinker with a strong emphasis on deliverable results," an executive familiar with the situation said. Visa declined to comment, and Mr. Lucio couldn't be reached.

Though his post is new, Mr. Lucio takes over in part for Susanne Lyons, chief marketing officer for the U.S., who retired earlier this year, and John Elkins, now-departed Visa marketing chief.

He joins the financial-services company just as it is about to launch an initial public offering expected to raise as much as $10 billion. It would be the second-largest IPO in history, eclipsed only by AT&T Wireless Group, which raised $10.6 billion at the height of the dot-com boom in 2000.

Visa is in the midst of a $600 million global media consolidation. Finalists in that review are Aegis Group and WPP Group, both London; Omnicom Group, New York; and Publicis Groupe, Paris. A decision had been expected this month, but it is unknown at this time whether Mr. Lucio's appointment will have implications for the review. EEM Group, London, is the consultant.

Omnicom's TBWA/Chiat/Day, Playa del Rey, Calif., is Visa's creative agency; AKQA is its interactive shop.
http://adage.com/article?article_id=121951 Alice Z. Cuneo
March 10th, 2006

Antonio J. Lucio was senior vice president of Insights and Innovation for PepsiCo at its world headquarters in Purchase, New York. He is responsible for accelerating growth across all divisions, or "creating a think tank and incubator for growth".
Lucio had held this position since January 2005. He previously served as chief marketing officer of Pepsi-Cola Beverages International, which includes global brands such as Pepsi, Diet Pepsi, Pepsi Max, 7UP, Mirinda, Mountain Dew, Aquafina, Gatorade and Tropicana. With retail sales of $9 Billion and concentrate revenues of $2 Billion, PBI has operations in 120 countries outside the US and Canada and is the second largest and fastest growing international soft drink company in the world.
During Lucio's tenure, PBI grew ahead of its competitors sixteen consecutive quarters and made significant gains in volume, share and key performance indicators in all key markets. Furthermore, global advertising for all key brands drove volume, scored "best in class" scores in all international markets and won major worldwide advertising awards.
Lucio's responsibilities included leading the formulation of the overall carbonated and non-carbonated beverage strategies for PBI, leading the development and implementation of all global brand marketing programs and initiatives including advertising, promotion, new product and packaging development, and strategic partnerships in sports, music and entertainment.
Lucio has also served as vice president of marketing operations and initiative development for Pepsi-Cola International and marketing vice president for South America.
Prior to joining PepsiCo, Lucio attained 15 years of consumer goods experience with Procter and Gamble and Phillip Morris' Kraft General Foods.
Lucio earned a bachelor's degree in history from Louisiana State University in 1981. A U.S. citizen, Lucio was born in Spain, raised in Puerto Rico and educated in the United States. He has also lived in Mexico and traveled extensively throughout the world. He is fluent in English, Spanish and Portuguese.
Antonio Lucio, PepsiCo's Senior Vice President of Insights and Innovation, sent this brief list of beliefs after reading Never Eat Alone.
I would like to share, in my own words, some of the people centric philosophy that we share:

Live to Wow the world....work, family and friends

Leadership is all about creating environment where people can achieve extraordinary things.

Be curious about people and you will learn for life.

To build relationships you always need to add value first.

Do not ask to be mentored.... Build a relationship with people you admire by advancing their agenda... all else will follow

Dinners are for non business talk.... But critical for true bonding with business associates

Follow through on your word and commitment always.

Vulnerability is an asset.... Not a weakness

Legacy is measured only by the impact you have on the people you touch

Balance... is only and issue for those who do not know what they want out of life.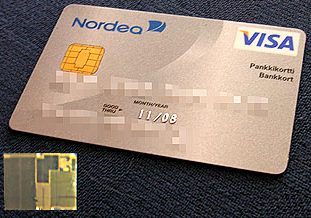 A smart card, combining credit card and debit card properties
A 3 by 5 mm security chip is embedded in the card enabling
electronic access to the chip
WHAT IS A CREDIT CARD
A credit card system is a type of retail transaction settlement and credit system, named after the small plastic card issued to users of the system. A credit card is different from a debit card in that the credit card issuer lends the consumer money rather than having the money removed from an account. It is also different from a charge card (though this name is sometimes used by the public to describe credit cards) in that charge cards require that the balance be paid in full each month. In contrast, a credit card allows the consumer to 'revolve' their balance, at the cost of having interest charged. Most credit cards are the same shape and size, as specified by the ISO 7810 standard.
Credit card networks
American Express

Bankcard

China UnionPay

Diners Club

Discover

JCB

MasterCard

VISA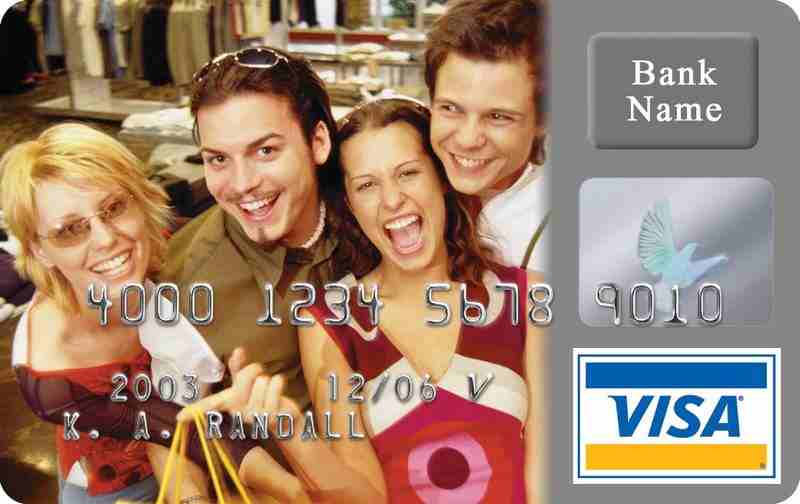 Visa's "Happy Shoppers" credit card design
LINKS:
MONEY FINDER
SolarNavigator is to be equipped with the SNAV intelligent autonomous navigation system. This system is thought to be the only system under development that is COLREGs compliant.