Due to tax laws in the United Kingdom designed to promote good public works, educational and environmental projects for the benefit of mankind, we are able to offer British companies interested in sponsoring the Solar Navigator project a tax reduction is direct proportion to any contribution to this environmental adventure - that's a 100% tax deduction.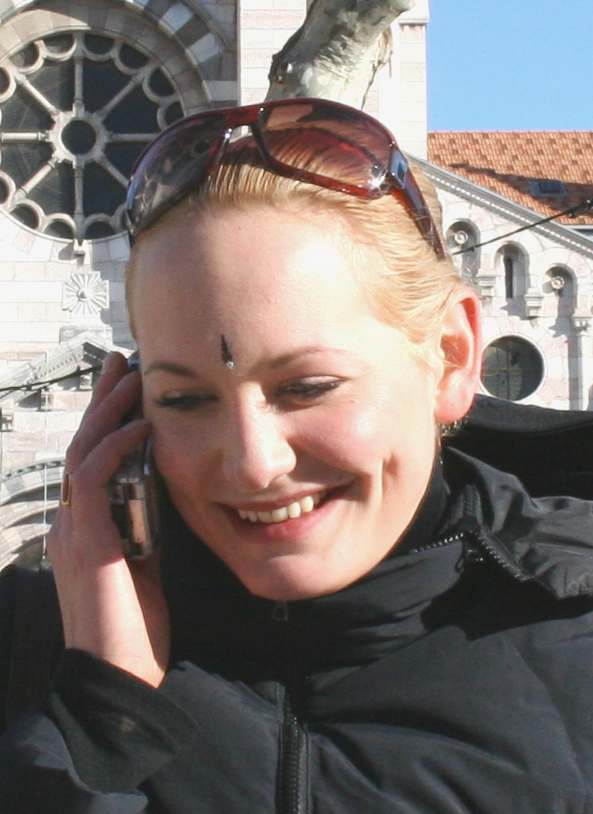 Katherine Hudson
If your company would like to take advantage of this wonderful opportunity to acquire an effective advertising campaign worth many £millions at the taxman's expense, please get in touch with us right away.
Ask for our Marketing Director
By Post:
The World Autonomous Navigation Challenge
Solar House
Herstmonceux
BN27 1RF
United Kingdom
By Email:

By Mobile Phone: +44 (0) 7842 607865
Or : 0044 1323 831727
SAILING EVENTS - MEDIA EXPOSURE TABLE
Once advertising your product with an association to an alternative energy project may have been unthinkable for upsetting the airlines and auto makers. Not any more according to Advertising Age:
See the table of media returns below for adventure sailing projects. They are all clean. The last entry is an alternative energy sailing project - a non-polluting electric boat. Sponsors, what are you waiting for?
RACE

DETAIL and SOURCE

ROI (media exposure only)

Non-stop solo round the world record 2005

Ellen MacArthur's record-breaking
circumnavigation

(Sports Business)

72 days

£5 million in ONE DAY

EF

Whitbread Round the World Race 1997-1998

2 boat team

(EVE/ VOR)

9 months

£4 million written press

£22.6 million TV exposure
£20.4 million news coverage

SEB

Volvo Ocean Race 2001-2002

(SEB/ Sports Marketing Survey)

9 months

£84 million 200% ROI

Assa Abloy

Volvo Ocean Race 2001-2002

(Assa Abloy/ Sports Marketing Survey)

9 months

£32.7 million

Pindar

Around Alone 2002-2003

Emma Richards came 4thin solo round-the-world race

(SBS)

8 months

£12.1 million (UK only)

Route du Rhum 1998
Ostar 2000

Vendee Globe 2000-2001

(Offshore Challenges/ Sport Business)

2 ½years

£17.8 million written press
£5.5 million radio
£20 million TV news

Transatlantic Record
& Jules Verne Trophy

Skippered by Tracy Edwards, attempt on non-stop round-the-world record,
ended in dismasting
(Tracy Edwards Associates)

1 year

£8 million (UK only)
ROI 200% (UK only)
£36 million worldwide

Ecover

Vendee Globe 2004

Solo non-stop round the world race
(TNS Sport)

3 months

£2.8 million over the event.

Groupama

Transat Jacques Vabre 2003

Double-handed transatlantic race won by Franck Cammas
(TNS Sport)

1stOct–15thDec
2002

€1.314 million TV coverage

PRB

Vendee Globe 2004 -2005

Solo non-stop round the world race (TNS Sport)

3 months

€18.6 million TV coverage

Vendee Globe 2008

Solo non-stop round the world race

3 months

TBA

Circumnavigation First

6 months + world tour 1 year

EST £35 million News**

£45 million TV exposure

£30 million Press
This much** advertising could be yours free
ONLINE AD SPENDING HITS NEW HIGH
Solarnavigator is an electric ASV (Autonomous Solar Vessel), a trimaran with an extremely efficient active hull that runs on solar power = energy from nature. A fleet of such vessels could be the basis of an international peacekeeping, and/or emergency rescue force.