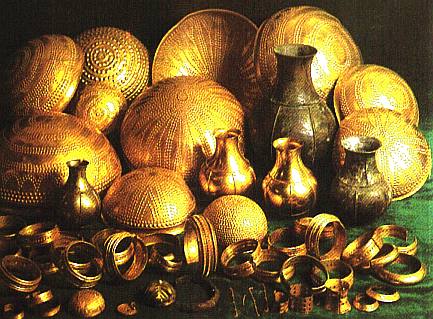 Swiss banks are world-renowned for their stability, privacy and protection of clients. All banks in Switzerland are regulated by Swiss banking law (Banking Law of 1934, amended 1999) which strictly limits any information shared with third parties, including foreign governments. In general, there is no simple way to trace the source of money placed on deposit with a Swiss bank, as they do not disclose client information.
Although Switzerland has a historic reputation for bank secrecy and numbered bank accounts, in practice all private bank accounts are not anonymous as they are linked to an identified individual under Swiss banking law. However, this law also allows Swiss banks to refuse to give any information to investigating authorities unless there are exceptional circumstances, such as evidence of the client being involved in drug trafficking.
Switzerland is an important part of the international financial system, holding an estimated 35 percent of the world's private and institutional funds, or 3 trillion Swiss francs (CHF). Switzerland is regarded as a safe haven economically and politically, with war successfully kept outside its borders for more than 200 years, including World War I and World War II. The Swiss franc is also considered to be one of the world's premier currencies, with virtually zero inflation and historically backed by at least 40% gold reserves.
There are about 400 banks in Switzerland, ranging from the "Two Big Banks" down to small banks serving the needs of a single community or a few special clients. The Two Big Banks, namely UBS and Credit Suisse, account for over 50% of all deposits in Switzerland, and have extensive branch networks throughout the country and most international centres. All banks are regulated by the Swiss Federal Council through its Banking Commission. A number of these banks also have offices or other representation in foreign countries.
The Swiss banks have a long reputation for managing investment portfolios for their clients, and providing other services such as estate planning, wealth management, trust companies and tax planning for individual customers.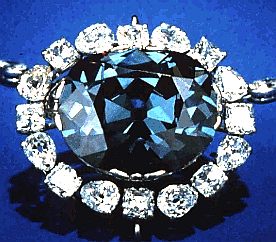 Banking privacy
Swiss bankers are under obligation to keep any information about a client or a client's account strictly confidential. This banking privacy is amongst the strictest in the world and stems from an age-old historical tradition. It is established and upheld by Swiss law. The banking act adds a special section (introduced in 1934, in order to protect accounts of Germans, especially German Jews, from Nazi confiscation) which makes it a criminal offence, with the possibility of an individual going to jail, for the bank or its employee or agent to improperly divulge any confidential information. The only exceptions to this rule concern serious crimes such as gun smuggling and drug trafficking. Both the Swiss justice system and banks take an active role in the fight against money laundering.
Due to international pressure, in 2003 Switzerland lowered certain banking privacy laws, and allowed international police to have information about suspected criminals. Swiss banks also have come under fire in recent times due to their actions towards Jewish account holders after World War II, and also due to the fact that money that Nazis plundered from defeated countries as well as prisoners were held in Swiss banks. Whistleblower Christoph Meili exposed that the bank he worked at destroyed records of people murdered in the Holocaust, so that their credit would not be returned to their heirs.
Under Swiss law, banks in general do not cooperate in proceedings of misdemeanours, but only of offences. A Swiss judge can only lift the bank's obligation of secrecy if he is convinced by national or international authorities that there is sufficient evidence of a criminal offence.
Bank secrecy will be lifted for private matters such as inheritance or divorce. If you have kept your banking information strictly confidential there may be exceptions to this. It is up to plaintiffs to prove that the account exists if they wish the judge to pursue the case. In this respect, the numbered bank account provides the maximum degree of confidentiality.
NUMBERED ACCOUNTS
Numbered bank accounts are offered by Swiss banks to the majority of their clients. Typically the account will also have a codename attached to it for the convenience of both the banker and customer. This avoids confusion between banker and customer as to which account is being discussed. The feature of numbered accounts is that the customer's name does not appear on bank statements. Only the number and code-name appear. This means that if bank statements are lost or stolen, it will not be immediately obvious as to who is behind the account.
Although numbered accounts may seem to grant some anonymity, Swiss law now requires all banks to know the identity of their customers. However, in the case of a numbered account, the customer's identity will only be known to a small group of people in the bank, on a "need to know" basis. Also the customer's name does not appear on the bank's computer thus preserving confidentiality in the case of cyber crime.
Numbered accounts may not be used to hide the proceeds of a crime. For example, Swiss banks have strict anti-money laundering rules and laws which require the reporting of suspected cases to the Swiss authorities. Still, numbered accounts have been used for criminal activities, such as corrupt dictators hiding money plundered from their citizens. While it is unknown how complicit Swiss banks were in such activities, they have cooperated with subsequent governments to return the plundered funds to the country concerned, such as the fortune of Ferdinand Marcos.
Numbered accounts also have more mundane uses such as hiding funds from wives, family members, and others who would potentially try to take funds away from the owner. In some countries this might include criminals, kidnappers and blackmailers, whilst in others it may include unknown persons who might potentially sue, e.g. in a malpractice suit. Numbered accounts are also used for tax evasion, but following the imposition of a 15% withholding income tax on interest earned by EU residents, the perceived tax benefits have been somewhat diminished.
Taxation
Swiss law distinguishes between tax evasion and tax fraud. If any holdings are not declared to the taxation authorities, a natural or legal person commits tax evasion. Tax evasion is not considered an offence, but only a misdemeanour. It is assumed that failed declaration of one's assets is not sufficient evidence for criminal intent, as the chance of unintentional failure is too high. However, tax fraud is considered a criminal offence under Swiss law and prosecuted according to the Swiss Penal Code. A forged tax declaration, like the statement of significantly below-market valuation of real estate or the counterfeiting of bank statements, is such a criminal offence of tax fraud. There is no capital gains tax in Switzerland.
Since July 1, 2005 Switzerland has charged an EU withholding tax on all interest earned in personal Swiss accounts. It is possible for Americans to regain 30% of this tax with proof of United States citizenship. However, current IRS regulations require U.S. persons to reveal all foreign accounts when they file their annual income tax, if more than a total of $10,000 is held in overseas accounts. In order to combat potential or actual cases of misuse of banking secrecy, new restrictions have been enforced by the U.S. over a number of years.
In fiction
Swiss banks are frequent locations for spy films like The Bourne Identity, and one held an item of great secrecy in the novel The Da Vinci Code
MONEY FINDER
LINKS:
SolarNavigator is to be equipped with the SNAV intelligent autonomous navigation system. This system is thought to be the only system under development that is COLREGs compliant.