The FTSE 100 Index (pronounced footsie) is a share index of the 100 largest companies listed on the London Stock Exchange, begun on January 3, 1984. Component companies must meet a number of requirements set out by the FTSE Group, including having a full listing on the London Stock Exchange with a Sterling or Euro dominated price on SETS, and meeting certain tests on nationality, free float, and liquidity. Trading lasts from 0800-1629 hours (when the closing auction starts), and closing values are taken at 1635. The highest value of the index to date was 6950.6, set on December 30, 1999. After falling during the financial crisis of 2007-2010 to below 3500 in March 2009, the index recovered to a peak of 6091.33 on 8 February 2011, fell under the 5000 mark on the morning of 23 September 2011, but reached 6625 (its highest since October 2007) on 10 May 2013.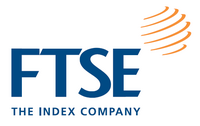 The index is seen as a barometer of success of the British economy and is the leading share index in Europe. It is maintained by the FTSE Group, a now independent company which originated as a joint venture between the Financial Times and the London Stock Exchange (hence the abbreviation Financial Times Stock Exchange). According to the FTSE Group's website the FTSE 100 companies represent about 80% of the UK share market.
Related indices are the FTSE 250 Index (which lists the next largest 250 companies), FTSE SmallCap, FTSE Fledgling, the FTSE 350 Index (which is the aggregation of the FTSE 100 and 250), and the FTSE All-Share Index (which aggregates the FTSE 100, FTSE 250 and FTSE SmallCap).
The constituents of the index are determined quarterly; the largest companies in the FTSE 250 Index are promoted if their market capitalisation would place them in the top 90 firms of the FTSE 100 Index. As of 2006, the threshold for inclusion is about 2 billion pounds. As of 31 December 2005 the 6 largest constituents of the index were BP, Royal Dutch Shell, HSBC Holdings, the Vodafone Group, the Royal Bank of Scotland Group and GlaxoSmithKline, which were all valued at more than £50 billion.
Most of the companies listed on this index usually include the abbreviation plc at the end of their name, indicating their status of public limited company.
MARCH 2013 LISTINGS
The following table lists the FTSE 100 companies measured by market capitalisation as of 5 March 2013. The numbers of employees are taken from company reports, mostly dated between 2011 and 2012. The index consists of 100 companies, but there are 101 listings, as Royal Dutch Shell has both A and B class shares listed. Schroders Non Voting shares were also listed until 1 June 2012 when the FTSE's stricter rules came into force.
Royal Dutch Shell
Oil and gas
135
90,000
HSBC
Banking
129
267,000
BP
Oil and gas
85
97,700
Vodafone Group
Telecomms
83
86,373
GlaxoSmithKline
Pharmaceuticals
73
97,389
British American Tobacco
Tobacco
69
87,813
SABMiller
Beverages
53
70,000
Diageo
Beverages
50
25,000
Rio Tinto Group
Mining
48
67,930
BHP Billiton
Mining
44
46,370
Standard Chartered
Banking
43
86,865
BG Group
Oil and gas
49
6,625
AstraZeneca
Pharmaceuticals
38
57,200
Barclays
Banking
37
150,000
Lloyds Banking Group
Banking
36
120,449
Xstrata
Mining
35
38,561
Unilever
Consumer goods
34
171,000
Reckitt Benckiser
Consumer goods
32
32,000
Tesco
Supermarket
29
519,671
Glencore International
Mining
27
57,656
National Grid plc
Energy
26
27,000
Anglo American plc
Mining
26
100,000
Prudential plc
Finance
25
25,414
Imperial Tobacco Group
Tobacco
24
38,200
BT Group
Telecomms
20
89,000
Rolls-Royce Group
Manufacturing
19
40,000
Centrica
Energy
18
40,000
Royal Bank of Scotland Group
Banking
18
150,000
Compass Group
Food
15
471,108
Associated British Foods
Food
14
102,000
BSkyB
Media
14
22,800
SSE plc
Energy
13
20,000
WPP plc
Media
13
162,000
ARM Holdings
IT
13
2,000
BAE Systems
Military
11.8
107,000
Shire plc
Pharmaceuticals
11.7
4,200
Experian
Information
11.7
17,000
Tullow Oil
Oil and gas
11.2
890
CRH plc
Building materials
10.9
76,433
Fresnillo plc
Mining
10.8
2,449
Antofagasta
Mining
10.7
4,005
Aviva
Insurance
10.4
40,800
Old Mutual
Insurance
10.2
54,368
Pearson plc
Publishing
9.6
37,000
Legal & General
Insurance
9.5
9,324
Wolseley plc
Building materials
9.1
44,000
Reed Elsevier
Publishing
8.9
30,200
Standard Life
Fund management
8.8
10,500
Next plc
Retail clothing
6.9
58,706
Kingfisher plc
Retail homeware
6.7
80,000
Land Securities Group
Property
6.6
700
Morrison Supermarkets
Supermarket
6.5
132,000
J Sainsbury plc
Supermarket
6.5
150,000
Smith & Nephew
Medical
6.4
11,000
Burberry Group
Fashion
6.1
9,000
Marks & Spencer Group
Supermarket
5.9
81,223
Capita Group
Support Services
5.9
46,500
InterContinental Hotels Group
Hotels
5.7
345,000
Intertek Group
Product testing
5.5
33,000
Schroders
Fund management
5.5
3,012
British Land Co
Property
5.1
177
Petrofac
Oil and gas
5.1
18,200
United Utilities
Water
5.0
5,096
Smiths Group
Engineering
5.0
23,550
Weir Group
Engineering
5.0
14,000
Aberdeen Asset Management
Fund management
4.9
1,800
Randgold Resources
Mining
4.9
6,954
Johnson Matthey
Chemicals
4.9
9,700
ITV
Media
4.8
4,059
Aggreko
Generator hire
4.6
4,262
Carnival plc
Leisure
4.6
86,800
Whitbread
Retail hospitality
4.5
86,800
International Consolidated Airlines Group SA
Transport air
4.5
58,476
GKN
Manufacturing
4.4
40,000
Eurasian Natural Resources
Mining
4.3
72,000
Bunzl
Industrial products
4.3
12,368
Sage Group
IT
4.3
12,300
RSA Insurance Group
Insurance
4.2
21,000
G4S
Security
4.1
657,125
Hargreaves Lansdown
Finance
4.1
650
Rexam
Packaging
4.1
19,000
IMI plc
Engineering
3.9
14,700
Babcock International
Consulting
3.9
25,000
Tate & Lyle
Food
3.9
5,616
Severn Trent
Water
3.8
8,051
Polymetal International
Mining
3.7
8,051
Hammerson
Property
3.7
277
Resolution plc
Investment
3.7
40
Meggitt
Engineering
3.6
7,370
Croda International
Chemicals
3.5
3,200
TUI Travel
Leisure
3.5
53,000
Evraz
Mining
3.5
110,000
Admiral Group
Insurance
3.4
2,500
AMEC
Consulting
3.3
29,000
Melrose plc
Finance
3.2
10,000
Serco Group
Outsourced services
3.1
100,000
Vedanta Resources
Mining
1.2
32,000
Wood Group
Oil and gas
0.8
41,000
Kazakhmys
Oil and gas
0.5
61,000
Intu Properties
Property services
0.3
600
List of FTSE 100 Index Companies
The list below was up to date at 8 March 2006 and reflects the removal of P&O as it has been taken over. It was replaced by Corus Group. For the first time in 10 years there were no alterations in the March quarterly review - compare the situation with the March 2013 list above.
There are 100 companies in the index, but a total of 102 listings as two classes of shares are included for Royal Dutch Shell and Schroders.
3i
Alliance & Leicester
Alliance Unichem
AMVESCAP
Anglo American
Antofagasta
Associated British Foods
AstraZeneca
Aviva
BAA
BAE Systems
Barclays Bank
BG Group
BHP Billiton
The BOC Group
Boots Group
BP
Brambles Industries
British Airways
British American Tobacco
British Energy Group
British Land Company
British Sky Broadcasting Group
BT Group
Cable & Wireless
Cadbury Schweppes
Cairn Energy
Capita Group
Carnival
Centrica
Compass Group
Corus Group
Daily Mail & General Trust
Diageo
DSG International, formerly Dixons Group
Enterprise Inns
Friends Provident
Gallaher Group
GlaxoSmithKline
GUS
Hammerson
Hanson
HBOS
Hilton Group
HSBC
Imperial Chemical Industries
Imperial Tobacco
InterContinental Hotels Group
International Power
ITV
J Sainsbury
Johnson Matthey
Kazakhmys
Kelda Group
Kingfisher
Land Securities Group
Legal & General
Liberty International
Lloyds TSB
Man Group
Marks and Spencer
Wm Morrison Supermarkets
National Grid
Next
Northern Rock
Old Mutual
PartyGaming
Pearson
Persimmon
Prudential
Reckitt Benckiser
Reed Elsevier
Rentokil Initial
Reuters Group
Rexam
Rio Tinto Group
Rolls-Royce Group
Royal & Sun Alliance Insurance
Royal Bank of Scotland Group
Royal Dutch Shell
SABMiller
Sage Group
Schroders
Scottish & Newcastle
Scottish & Southern Energy
Scottish Power
Severn Trent
Shire Pharmaceuticals Group
Smith & Nephew
Smiths Group
Standard Chartered Bank
Tate & Lyle
Tesco
Unilever
United Utilities
Vodafone
Wolseley
WPP Group
Xstrata
Yell Group
LINKS:
FTSE100 Consituents Direct from FTSE Group website
https://www.share.com/find-investments/shares/our-view-on-each-ftse-100-share
http://www.londonstockexchange.com/home/homepage.htm
http://uk.reuters.com/business/markets/index?symbol=.FTSE
http://www.guardian.co.uk/business/ftse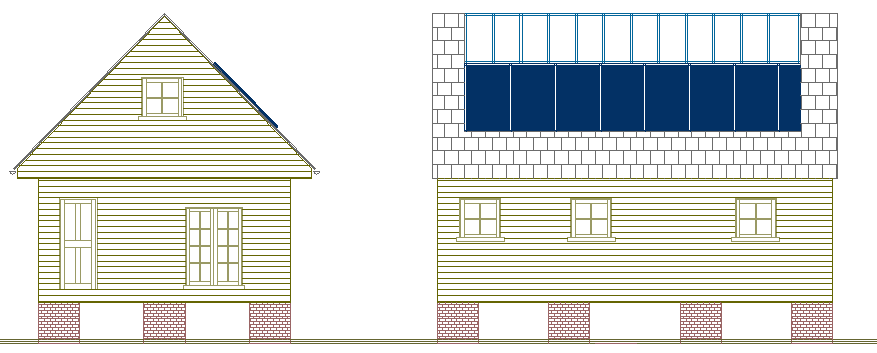 Invest in the future: Sustainable village and town communities = affordable housing. The house above is a prototype, featuring integrated heat and electricity harvesting.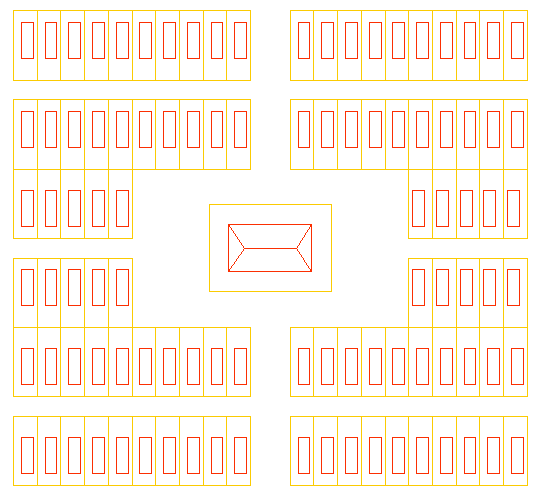 A proposed sustainable village for social landlords or self-build cooperatives. 100 houses on a 12 acre site, with a central shop/services complex. Utopia Tristar Partners are looking for collaborative development partners. Email them for more information of their business model today, or visit their website.
Tel: 01323 831727
Mobile: 07842 607865
E-mail: homes@cherrymortgages.com
LINKS and REFERENCE
MONEY FINDER
Kulo Luna $billion dollar whale
When a pirate whaler kills a small humpback whale, her giant friend sinks the pirate ship to avenge the death, but is itself wounded. The pirates put a price on the whale's head, but an adventurer in an advanced solar powered boat races to beat the pirates and save the wounded animal.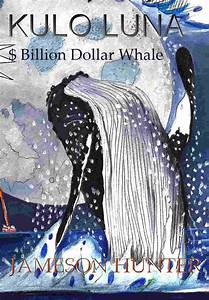 A heartwarming action adventure: Pirate whalers V Conservationists, with an environmental message and a $Billion dollars riding on the winner. For release as an e-book in 2013 with hopes for a film in 2015 with a provisional budget of £

80m including risk share, TBA