Private investors who take an interest in smaller companies by investing up to £250,000 in exchange for a share in the business
Business Angels are wealthy individuals, often successful entrepreneurs or senior managers, who invest their own money in small and medium-sized businesses; mostly start-ups and during the early stages of development. Generally, they make capital investments of less than £250,000, and most commonly between £20,000 and £50,000. Business Angels offer long-term risk capital in return for a share of the rewards if the business is a success. Their involvement can also bring management expertise to the company and added credibility in efforts to raise additional finance.
What activities are eligible for assistance and funding?
Companies must have strong potential for growth, and a management team that can deliver success. Technology-based firms attract something like a third of investment by Business Angels. In return for the capital investment, Business Angels will take a share in the business and often play an active role in managing the company.
Services
There are several networks that are designed to help companies find sources of private finance. These are:
National Business Angels Network (NBAN)
NBAN is a new service designed to facilitate introductions between private investors and businesses seeking finance. A development of the Local Investment Networking Company (LINC) initiative, it is supported by the Small Business Service and sponsored by the major high street banks (including The Royal Bank of Scotland, HSBC, Lloyds TSB and Barclays), together with several professional financial firms. It offers a mechanism for small and medium-sized businesses to source risk capital, which is supplied by private investors in return for shares in the business. NBAN has agents nationwide who can provide further local assistance to both businesses and investors. These agents include Business Links and Enterprise Agencies as well as private finance companies. A list of NBAN Agents can be found at www.bestmatch.co.uk/oldsite/wwwroot/
Companies seeking finance can register with the National Business Angels Network for an annual fee of £100 plus VAT. Brief details are then placed on the NBAN website and in its publication, "NBAN Bulletin". If requested, information can also be passed to other investor networks. Businesses may also have the opportunity to present to investors at meetings held locally.
For more information contact:
NBAN
40-42 Cannon Street
London
EC4N 6JJ
Tel: 020 7329 2929
Fax: 020 7329 2626
E-mail:info@BestMatch.co.uk
Web site: www.bestmatch.co.uk/oldsite/wwwroot/
EquityLink TM
EquityLinkTM was developed by Business Link and operates in the following parts of the south and east of England: Hertfordshire, Kent, Essex, Norfolk, Greater Peterborough, London North West, Bedfordshire/Luton, Cambridge, Suffolk, Sussex, Surrey, Thames Valley and London East.
To help small and medium-sized businesses during their quest for a suitable investor, Equity LinkTM offers advice on how to make a business plan attractive to investors, how to get introductions to a suitable investor, and how to tell if the investor is a potential partner or predator. After an initial meeting with the EquityLinkTM, to verify the strength of the candidate company's business plan, EquityLinkTM adds the company to its register. EquityLinkTM then offers help and advice to improve the business plan and eventually chooses from a selection of potential investors and introduces the company to the most suitable one. After that, it is left to the company and its potential investor to take the matter forward. There is a nominal charge to register for the EquityLinkTM service. If there is a satisfactory outcome, Business Link levies a charge equivalent to 2.5%, plus VAT, of the money received from the investor (up to £250,000) thereafter on a reducing sliding scale.
For more information contact:
Business Link Hertfordshire
45 Grosvenor Road
St Albans
Hertfordshire
AL1 3AW
Tel: 01727 813533
Fax: 01727 813403
E-mail: info@EquityLink.co.uk
Web site: www.equitylink.co.uk
Business Links
In England, many Business Link advice centres offer help with finding local private investment capital. Visit the National Business Link web site at www.businessadviceonline.org/ to find contact details of the nearest Business Link.
LINC Scotland
LINC Scotland is a not-for-profit, business introduction network or "marriage bureau" for companies and investors. Its work is supported by a wide range of public and private sector sponsors, and the advice offered is strictly independent and impartial. LINC Scotland is a facilitation service, and does not provide investment advice. In essence, it acts as a clearing house for information about investment opportunities and the requirements of investors.
For more information contact:
LINC Scotland
Queens House
19 St. Vincent Street
Glasgow
G1 2DT
Tel: 0141 221 3321
Fax: 0141 221 2909
E-mail: there is an e-mail facility on the LINC Scotlandweb site
Web site: www.lincscot.co.uk/index2.htm
Contact details
In addition to the government-supported networks described above, there are many private sector Business Angels, or "dating" services that can be used. These include:
Business Angels
Location
Tel
Min. investment

---

A14 Angels Network
Warwickshire
01926 330196
10,000
ArchAngel Network Informal Investment
Edinburgh
0131 538 3030
50,000
Beer & Partners
Surrey
01306 742 104
50,000
Business & Skills Directory
London
020 7538 7172
Database
service
n/a
Business Angels Bureau Ltd
Birmingham
0121 212 3381
10,000
Capital Access
Manchester
0161 337 8648
10,000
The Capital Market
Buckinghamshire
01908 259422
Chamber
10,000
Capital Match
West Sussex
01273 833881
30,000
Cavendish Management Resources
London and other centres
020 7636 1744
None
Dunstable Management Group
Norfolk
01362 637948
25,000
Great Eastern Investment Forum
Cambridge
01223 357131
20,000
Halo Ltd
Dorset
01425 272945
30,000
Hilling Wall Corporate Finance Limited
London
020 7495 1302
250,000
IDJ Ltd
London
020 7499 0355
250,000
Lenta Ventures
London
020 7236 3000
10,000
Mercantile 100
Glasgow
0141 307 5000
Matchmaking
service
10,000
Natwest Angel Networks Service
London
020 7454 2236
None
Oxfordshire Investment Opportunity
Oxford
01865 790910
10,000
Principality Financial Management Ltd
Cardiff
02920 485668
50,000
Seraphim Research Ltd
Edinburgh
0131 467 5717
10,000
Solent Business Angels Networks
Hampshire
01243 373959
20,000
South West Investment Group
Cornwall & Devon
01872 223883
10,000
Talisman Ventures Ltd
London
020 7251 9111
100,000
Techinvest
Cheshire
01606 734288
5,000
The Tinsley Lockhart Group
Edinburgh
0131 225 5000
None
VentureNet
Surrey
01483 205008
20,000
Venture Capital Report
Oxford
01865 784411
20,000
Winsec Corporate ExchAngel Network
Colchester
01621 815047
30,000
Xenos - The Wales Business Angel Network
Cardiff
02920 828614
None
Yorkshire Association of Business Angel Networks
North Yorkshire
01924 891125
20,000
LINKS
MONEY FINDER
Kulo Luna $billion dollar whale
When a pirate whaler kills a small humpback whale, her giant friend sinks the pirate ship to avenge the death, but is itself wounded. The pirates put a price on the whale's head, but an adventurer in an advanced solar powered boat races to beat the pirates and save the wounded animal.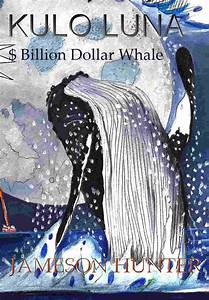 A heartwarming action adventure: Pirate whalers V Conservationists, with an environmental message and a $Billion dollars riding on the winner. For release as an e-book in 2013 with hopes for a film in 2015 with a provisional budget of £

80m including risk share, TBA