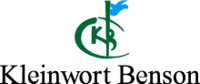 Kleinwort Benson was a merchant bank based in London. In 1995 the bank was taken over by Dresdner Bank to form Dresdner Kleinwort Benson. The bank subsequently merged with Wasserstein Perella of New York to become Dresdner Kleinwort Wasserstein and is a subsidiary of Allianz. Currently, after dropping "Wasserstein" from the name, the bank is now called Dresdner Kleinwort.
History
The earliest Kleinwort to go into banking was 24-year-old Hinrich Kleinwort who in 1786 set up a partnership with Otto Mueller in Holstein to finance trade with England. In the very same year, Robert Benson, a Quaker, joined with William Rathbone IV of the existing house of William Rathbone & Co. to form Rathbone & Benson, a Liverpool business trading mainly with America. It wasn't for another 175 years that the two firms merged to form Kleinwort Benson Lonsdale.
Robert Benson & Co.
Robert Benson's son, Robert R. Benson, was the first member of the two families to be involved in railway finance, becoming part of a cartel formed in 1824 to promote a railway between Liverpool and Manchester. By the 1830s he had railway interests in Belgium and France as well as several British railways.
Robert R.'s son, known as Robert Benson jnr., moved the family business to London in 1852, setting up as Robert Benson & Son. In this period he also became involved in financing the rapid expansion of the American railway system, becoming part of a syndicate that marketed shares in the Illinois Central Railroad direct to the British public.
The volatility of the markets that Robert Benson & Co. operated in eventually led to the insolvency of the company. In 1875 they went into voluntary liquidation, but managed to continue in business as Cross, Benson & Co. with a capital injection from Johnny Cross, an Englishman with a sound reputation on Wall Street. On Cross's retirement in 1884 the remaining partners reverted the business to its former name.
Drake, Kleinwort & Cohen
Hinrich Kleinwort's son, Alexander Friedrich Kleinwort established a successful trading business in Cuba, profiting from the expansion of the H. Upmann and Sons cigar business. In 1855, Alexander and his partner Edward Cohen set up a permanent base off Lombard Street in London, just round the corner from where Robert Benson's office was located. 50% of the capital for the business was provided by the Drake family, but they were sleeping partners. This did not stop the business being known as Drakes, however.
In 1863 the business moved to 20 Fenchurch Street where its headquarters remained until 2006. In May 2006, the headquarters and most London-based staff moved to 30 Gresham Street.
Kleinwort, Sons & Co.
James Drake died in 1870 and Edward Cohen withdrew his capital when he retired in 1883, allowing the Kleinworts to rename the firm Kleinwort, Sons & Co. at the start of 1884.
In June 1897, a young man called Samuel Sachs arrived with a letter of introduction on behalf of his firm Goldman Sachs & Co. of New York. The Kleinworts checked his references and agreed to go into business with the smaller company as Goldmans sought to expand their business beyond the Lower East Side jewellers and merchants who were their principal clients.
The arrangement was beneficial to both firms. Goldman Sachs took full advantage of the access to European capital that their association with the Kleinworts brought them. In return, Kleinworts were tempted into their first new issue: the flotation of Sears Roebuck & Co. in 1906, arranged by Goldman Sachs and Lehmans in New York with Kleinworts underwriting the London sales.
Robert Benson Lonsdale
In 1947, Robert Benson & Co. merged with Lonsdale Investment Trust to form Robert Benson Lonsdale. This move doubled the bank's capital base to £800,000 and enabled it to participate in larger deals. The Benson family interest in the group was watered down to 27% (the Lonsdale family owned 63%), but operational control of bank remained with its Chairman Rex Benson.
Rising star Mark Turner, who was the manager of Benson's subsidiary Kenterne, was seconded to Rio Tinto (then a small mining concern) in 1946 as Managing Director and set in place its expansion plans. He remained as Finance Director of Rio Tinto as it expanded rapidly to become Rio Tinto Zinc but returned to Robert Benson & Co. in 1947. He lost out to Phil MacPherson when Rex Benson retired as Chairman in 1959 but Robert Benson Lonsdale was not to survive as an independent company for much longer.
Kleinwort Benson Limited
Mark Turner remained keen for Bensons to expand away from new issues and investments into the traditional merchant banking activity of acceptance credits. In the late 1950s and early 1960s there was a spate of mergers in the City and it was natural in this climate for both Benson and Kleinworts to be considering a merger of some sort as a means of surival in an age when London banks were looking to provide a fuller service to their clients.
In the end it was Cyril Kleinwort who made the first approach. Both he and Mark Turner of Bensons were long-standing directors of Commercial Union and so knew each other professionally. As a very private firm, the size of Kleinworts was not well known in the City and so the hints dropped by Cyril to Mark Turner were enthusiastically taken up. On 17 March 1961 the two holding companies were made subsidaries of new company called Kleinwort Benson Lonsdale of which the Kleinwort shareholders held 46% and the Benson shareholders 56%. The banking operation was named Kleinwort Benson Ltd.
The diversification of services offered by the bank was exemplified by its acquisition in 1966 of the bullion dealer Sharps Pixley. This effectively gave Kleinwort Benson a seat on the London gold price fixing committee that met twice daily in the offices of N M Rothschild & Sons. In 1993 Sharps Pixley was sold to Deutsche Bank who discontinued the name and now takes the seat at the London Fixing under its own name.
The 1960s saw a huge increase in the volume of mergers and acquisitions and a corresponding increase in the level of fees that could be charged for advice on this activity. Kleinwort Benson's Corporate Finance division saw its revenues go from being only a small part of the bank's overall earnings to being at least as important as the banking division. At the start of the decade the bank was only a minor player in London M&A despite Robert Benson & Sons's history as a corporate finance firm. By the end of the decade, Kleinwort Benson was participating in some of the biggest deals on the London market (the Cadbury - Schweppes merger, for instance).
Big Bang
In October 1986, the City of London was deregulated overnight so that the closed shop of stockbrokers and stockjobbers no longer had a monopoly of dealing in stocks. Kleinwort Benson, with some apprehension, decided to enter the securities market in part as a defensive move to prevent competitors with a distribution capability from eroding its corporate finance business. The move also enabled Kleinwort Benson to distribute the new issues it originated rather than relying on a third party.
Although, like many other banks at the time, Kleinwort Benson contemplated buying a jobbing firm in order to get into the market, in the end they were saved from having to do so by the defection of a number of senior market-makers from Wedd Durlacher Mordaunt as it was acquired by Barclays Bank.
At the same time Kleinwort Benson's corporate finance division was advising a broking firm, Grieveson Grant, on its potential acquisition by a bank as part of the deregulation fever. It became apparent that the ideal partner was none other than Kleinwort Benson itself. The bank acquired Grieveson Grant in April 1986.
Privatisations, flotations and other major deals
1981 - Managed the reprivatisation of British Aerospace (the first of the British Government's programme of disposals)
1981 - Managed the flotation of Cable & Wireless
1984 - Advised the British Government on the sale of 50.2% of British Telecom (the largest ever share issue at the time)
1984 - Advised on Harrods takeover by the Fayed brothers
1993 - Advised on Carlton Communications' £723m takeover of Central Television
1999 - Sole Advisor to Republic of Croatia on the Privatisation of Croatian Telecom, USD 850 m
Sources
Wake, Jehanne (1997). Kleinwort Benson - The history of two families in banking. Oxford University Press. ISBN 0-19-828299-0.
| | |
| --- | --- |
| Type: | Public |
| Founded: | 1960 |
| Headquarters: | London |
| Key people: | Simon Robertson, Deputy Chairman |
| Industry: | Investment services |
| Products: | Financial Services Investment Banking |
| Revenue: | Pound Sterling ? |
| Employees: | ? |
| Website: | |
---
SOLAR COLA as an INVESTMENT OPPORTUNITY?
The soft drinks market is a tough place to do business, unless you have something different to offer and the marketing muscle to match.
For nearly 100 years Coca Cola and Pepsi Cola have dominated the marketplace with similar products. Each company spends around $600-800 million dollars a year to maintain its market position. The advertising centers around sport and music, with a scattering of irregular television campaigns. Each company launches (or attempts to launch) new brands every year. So far, they have not proved as successful as their regular cola brands.
Red Bull, although in a different drinks category, spends not quite as much on advertising , but has managed to acquire instant status and volume sales from sponsoring formula one, the Darpa Desert Challenge, and now the New Jersey MetroStars football team.
Solar Cola, apart from it's contemporary name, is a healthier cola based drink. Just as refreshing, it contains a unique blend of added ingredients as an aid to good health and energy levels. The company contributes to and sponsors alternative projects, to include these websites, featuring movies, music and several thousand pages of news and general information, which generates in excess of 6 million visits a month already. Recent acquisitions include the rights to the Solar Navigator World Electric Challenge, and also the new Bluebird Electric land speed record car for 2007. The company may also sponsor the London to Brighton Solar Car Run in 2009 (dependent on the number of university entries received).
It is thought that this marketing strategy will equal several hundred thousand dollars of conventional Ad Agency spending. As an example of the kind of media coverage such nautical expeditions generate, you have only to look at the newspaper coverage when Ellen Macarthur completed her world circumnavigation. The same holds true for Sir Francis Chichester and Sir Robin Knox-Johnston.
The design of the Solar Cola can is copyright protected, with trademark applications in the USA, Australia and Europe pending in Class 32 and rights already granted in the UK. Introduction of the drink is held in abeyance pending official launch of one or other sponsored projects, which will be activated when the time is right, such activation to coincide with the market introduction of the drink.
Solar Cola PLC is shortly to be activated for online investment as their trading arm. The company is forecast to produce excellent results for investors, with sustained growth to be followed by an eventual flotation on the Stock Markets of the world in the next few years. At this point estimates suggest investors will reap substantial gains - in line with international Licensing expectations.
Solar Cola Ltd is managing the funding requirement for the trading company. They are looking for medium term or seed investment between £4-5 million to kick start phase two of the venture: which is to volume produce the product for supply to supermarkets and other retail outlets.
If you are a Business Angel, or Equity House, looking for a business with the potential for rapid growth, please contact SOLAR COLA LTD for details. Ask for the funding project manager: Nelson Kruschandl
+ 44 (0) 1323 831727
+44 (0) 7905 147709
---
MONEY FINDER
This material and any views expressed herein are provided for information purposes only and should not be construed in any way as an endorsement or inducement to invest in any specific program. Before investing in any program, you must obtain, read and examine thoroughly its disclosure document or offering memorandum.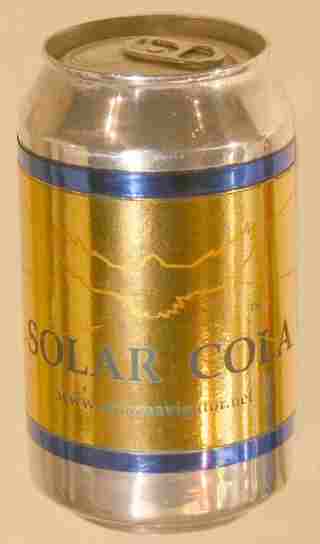 Solar Cola - the healthier alternative