The Turanor PlanetSolar set the first record for a solar powered circumnavigation on the 4th of May 2012. It took six years from project launch to complete their amazing feat. The achievement is no less than putting a man on the moon or breaking the sound barrrier.
The Solar Navigator is now to try to better that record. The development of this project has been mostly in the backyard and on local waters. So far five development models have been built and tested. The sixth has a triple hull design that has never been built before. The design is revolutionary. But we cannot say more than that for now. Not until the development model has been tested.
The Challenge is of course open to anyone, if you think you can design a solar powered boat to beat the current record of 585 days, why not let us know about it - all are most welcome.
THE BOATS
Though the technology is similar, the designs use quite different approaches. In fact the Solar Navigator started out as a SWATH design, first exhibited at Earls Court in 1995. PlanetSolar started out as a wave piercing trimaran. Since that time Solarnavigator has gone through various stages of testing. Wave piercing models have been developed and tested, the aim being to improve performance and reduce build costs, through catamaran to trimaran and now...... One day it may be possible to travel around the world on solar power, in under 80 days. Jules Verne would have loved this.
If you would like to learn more about either of these projects, please use the contact information below.
CONTACTS:
---
The Solar Navigator (4th test rig) development model
---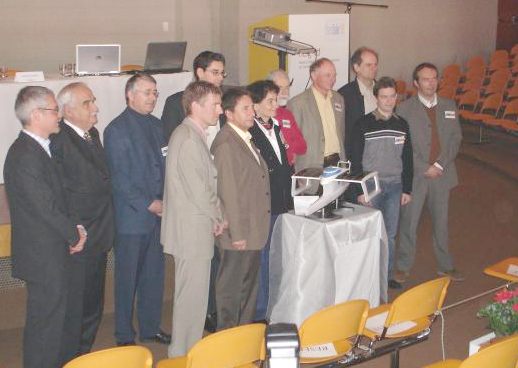 PlanetSolar Project Launch March 2006
Quote of no particular relevance: A sailor with no schedule always has fair winds.
---
A taste for adventure capitalists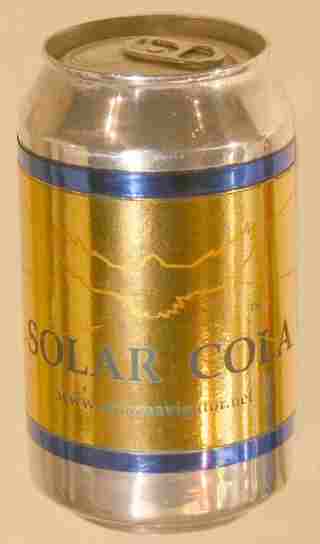 Solar Cola - a healthier alternative