The Transport Minister in the United Kingdom at time of writing (2007) is Ruth Kelly
The Secretary of State for Transport is the member of the cabinet responsible for the British Department for Transport. The role has had a high turnover as new appointments are blamed for the failures of decades of their predecessors. The office used to be called the Minister of Transport, and has been merged with the Department for the Environment at various times.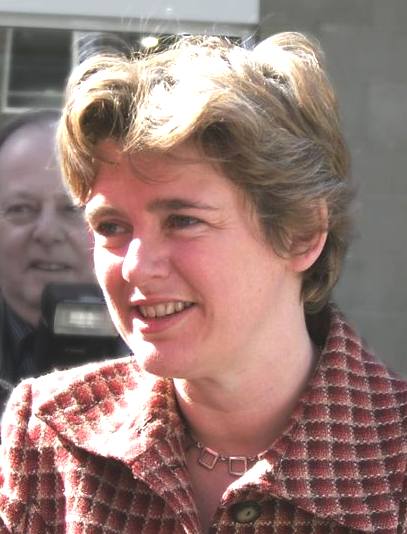 Ruth Kelly


The current Secretary of State for Transport is Ruth Kelly, who was appointed on the 28th June 2007.

The Secretary of State is supported by a small team of junior Ministers. Each Minister is a Member of Parliament from either the House of Commons or the House of Lords. The number of Ministers supporting the Secretary of State for Transport vary from time to time, but is usually about 3. The titles given to these Ministers also vary. Currently the positions are held by one Minister of State for Transport and two Parliamentary Under-Secretaries of State for Transport.

Unfortunately, as far as clarity is concerned, during the tenure of different governments the title of Minister of/for Transport has been used to refer to the Secretary of State for Transport, one or more of the junior Ministers or even both the Secretary of State and the junior Ministers at the same time.

From 2003 until June 2007 the role of Secretary of State for Transport was combined with the role of Secretary of State for Scotland. This arrangement changed on 28th June 2007, when in the appointment of his first Cabinet, Prime Minister Gordon Brown assigned the responsibilities of Secretary of State for Scotland to Des Browne, his Secretary of State for Defence.

Ruth Kelly has been moved from the role of education secretary to head a new local government department, with many of the responsibilities formerly held by Deputy Prime Minister John Prescott.
Her time at the Department for Education and Skills was not the most trouble-free.
She took on the job some 17 months ago, in the reshuffle that followed the resignation of David Blunkett.
Her appointment was questioned following revelations of links to the Catholic conservative movement Opus Dei, which critics accuse of being secretive and elitist - claims members deny.
Ms Kelly rejected calls to quit her job or break off links with the group and said: "It is a private spiritual life and I don't think it is relevant to my job."
An early row in her new post also saw her criticised by teaching unions after she rejected government advisor Sir Mike Tomlinson's proposals to replace GCSEs and A-levels with a new diploma.
School reforms
More recently, she has run into enormous political flak - not least from Labour backbenchers - over the proposed changes to schooling in England and the introduction of trust schools.
She and Tony Blair have worked hard in recent weeks to try to win over dissenting backbenchers and former ministers but doubters remain.
The Education and Inspections Bill passed its first major Commons hurdle only with Conservative support and is still being challenged as it makes its way through Parliament.
When the Department for Education and Skills came under fire in January in the row over sex offenders in schools, Ms Kelly announced an urgent review of the systems by which people are allowed to work with children.
The measures announced in the legislation published on 1 March are designed to close loopholes which allowed people cautioned but not charged with sexual offences to work in schools.
There was talk at the time that her job might be in jeopardy but she impressed observers with a confident Commons performance.
At the age of just 36 when appointed, Ms Kelly was the youngest Cabinet minister by 10 years despite having been in Parliament only since 1997.
She also holds a record by giving birth to four children while an MP.
Her first child was born just 11 days after she took the marginal seat of Bolton West from the Conservatives and some commentators have called her a "super mum".
Conservative MP Boris Johnson once said: "I admire the way she has managed to be a real person as well as succeeding in politics. She must be identical twins."
Ms Kelly, born in Limavady, Northern Ireland, attended Sutton High School and the private Westminster School.
She went on to study politics, philosophy and economics at Queen's College, Oxford, followed by an MSc in economics at the London School of Economics.
She married Derek Gadd, a local government officer, in 1996 and he reportedly changed his job to help Ms Kelly's career.
Ms Kelly lists her leisure interests as walking, swimming and watching Bolton Wanderers football club.
Climbing the ladder
Her first job was as an economics reporter for the Guardian, where she is said to have spotted that Tory Chancellor Norman Lamont had broken his "golden rule" in the 1992 Budget.
She moved on to the Bank of England, where she was deputy editor of the quarterly inflation report.
Once an MP, she joined the Treasury select committee and a year later was made a parliamentary aide to Nick Brown, the then minister for agriculture, fisheries and food.
In that role, she had to deal with the foot-and-mouth crisis.
She became a minister for the first time after the 2001 election - joining Gordon Brown's team as economic secretary to the Treasury.
She was later promoted to financial secretary but took a bigger leap up the government ladder in September 2004, becoming minister of state for the Cabinet Office.
She combined that role with being Labour's deputy election and policy co-ordinator, and was involved in drafting up Labour's manifesto for its third term in government.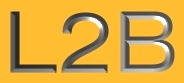 ---
Please click on the links above to find out about these famous automotive makers. If your company is not included and you would like to be listed, please let us know.
---
UK VEHICLE INSURANCE ONLINE A - Z
No matter what car, van or bike you drive, we're all looking for great value and quality in our UK motor insurance? But who is the best value and who offers great service in the event of a claim?
If you purchase your insurance via a dedicated link from this site, you could not only save money, but you'll also be helping us provide free information to thousands of students - at no cost to you. Please help if you can and thanks for considering us.
The insurance companies below claim to offer competitive. See our guide to the jargon and tips for cutting your quote - Good Luck:-

Raise your expectations for a safer future ......
330ml alu Earth Can ....... The World in Your Hands