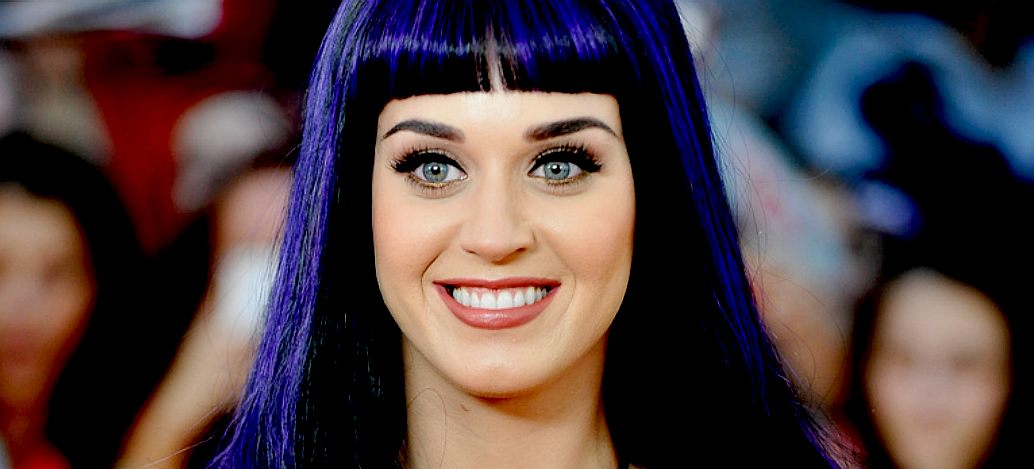 KATY PERRY - the American singer best known for her outrageous fashion and her single "I Kissed a Girl" from the 2008 album One of the Boys. Perry exploded onto the music scene in 2008 behind the strength of "I Kissed a Girl" and the album's other singles, following that success with 2010's Teenage Dream, which produced the singles "Firework", "California Girls", and "Teenage Dreams". Go girl....
Katheryn Elizabeth Hudson (born October 25, 1984), known by her stage name Katy Perry, is an American singer, songwriter, and actress. Perry grew up around gospel music. During her first year of high school, she pursued a music career as Katy Hudson, releasing her first studio album, called Katy Hudson, which failed to chart. She recorded a solo album later, which was never released. After signing with Capitol Music Group in 2007, her fourth record label in seven years, she adopted the stage name Katy Perry.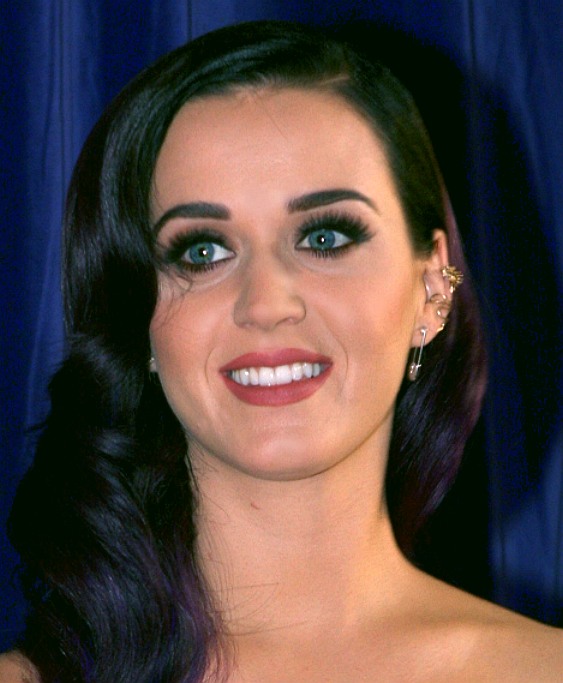 She first gained recognition with the release of her first mainstream album, One of the Boys in 2008, which spawned three Billboard Hot 100 top-ten songs - "I Kissed A Girl", "Hot n Cold" and "Waking Up In Vegas". Perry supported the album with her Hello Katy Tour. In 2010, Perry released her third studio album, Teenage Dream (2010), which topped the Billboard 200 chart, and spawned five number one singles - "California Gurls", "Teenage Dream", "Firework", "E.T." and "Last Friday Night (T.G.I.F.)". Teenage Dream became the first and so far only album (after Michael Jackson's Bad)—to do so, and Perry became the first female in history to achieve this milestone. She embarked on the California Dreams Tour, which grossed nearly $60 million worldwide. Perry re-released the album under the name of Teenage Dream: The Complete Confection on March 26, 2012, and the re-release has already spawned the number-one single "Part of Me" and top two single "Wide Awake".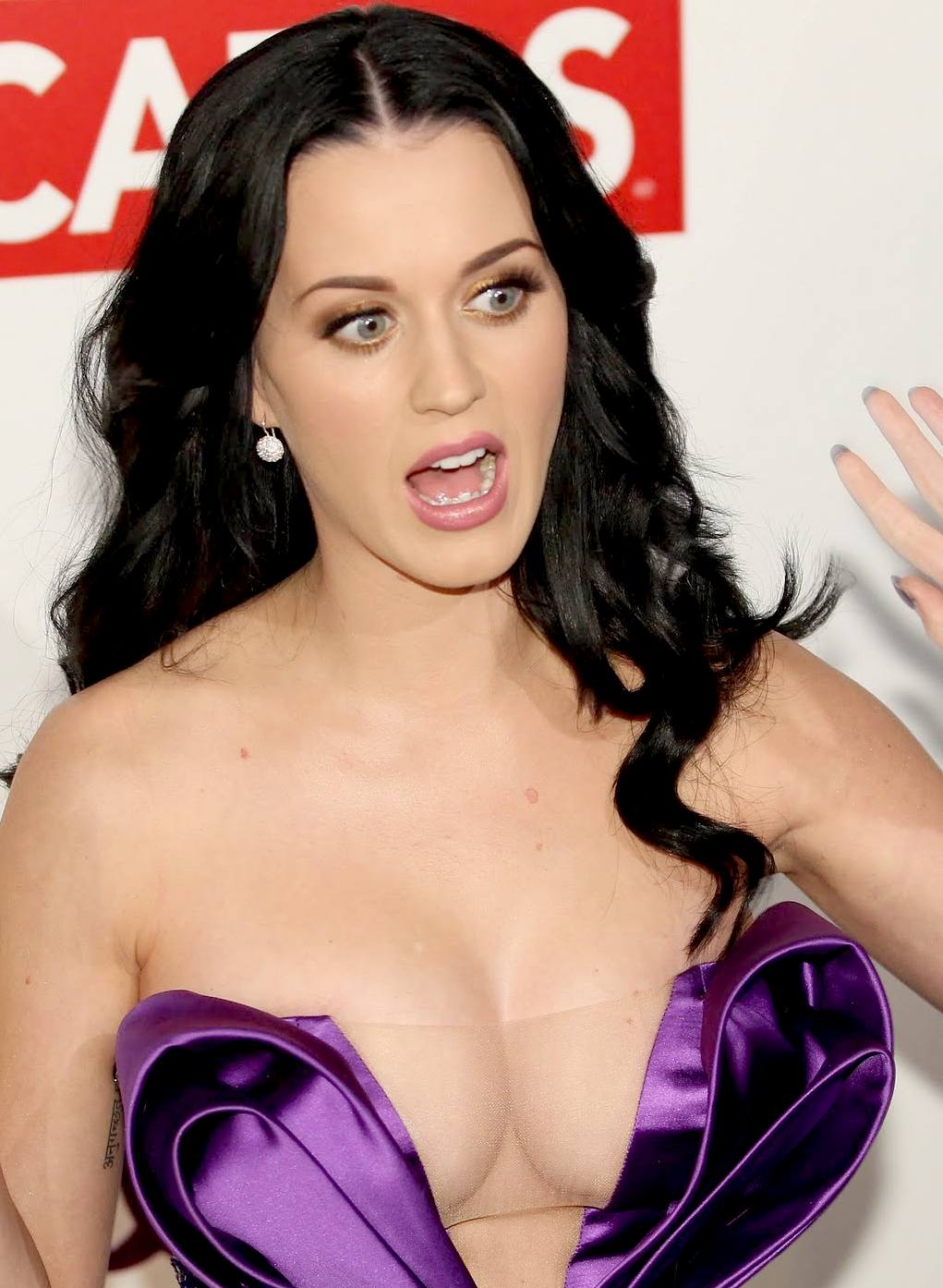 RISKY - Not that we mind, but this outfit is seriously revealing. Katy is known for her stunning dresses and for taking chances.
Perry is the only artist to spend over 52 consecutive weeks in the top ten of the Billboard Hot 100, and has since extended this to 69 weeks. As of 2012, Perry has been nominated for eight Grammy Awards, including Album of the Year (Teenage Dream) and Record of the Year ("Firework"). She was named 2011's "Artist of the Year" by MTV. She has sold 37.6 million digital tracks in the United States and 11 million albums worldwide, and sold over 74.6 million digital tracks worldwide. Perry was a guest judge on the seventh series of The X Factor UK and the ninth season of American Idol. She has released fragrances "Purr" and "Meow". She ventured into film, voicing Smurfette in the 2011 film The Smurfs and being spotlighted in the 3D biopic-concert film Katy Perry: Part of Me. Perry was married to British comedian Russell Brand from 2010 to 2012. In 2012, Perry was ranked at number fourteenth on Billboard's list of top moneymakers of 2011, grossing more than $11 million.
DAILY MAIL 23 NOV 2014 - She's currently Down Under with her Prismatic World Tour. And pop princess Katy Perry has been making the most of her rare free time after two back-to-back nights performing at Sydney's Allphones Arena, joining her concert crew on board a luxury yacht in the Australian city's harbour on Sunday.

The singer was sunning herself in a pale pink string bikini, which made the most of her incredible figure and washboard abs. We had no idea that Katy was a water baby.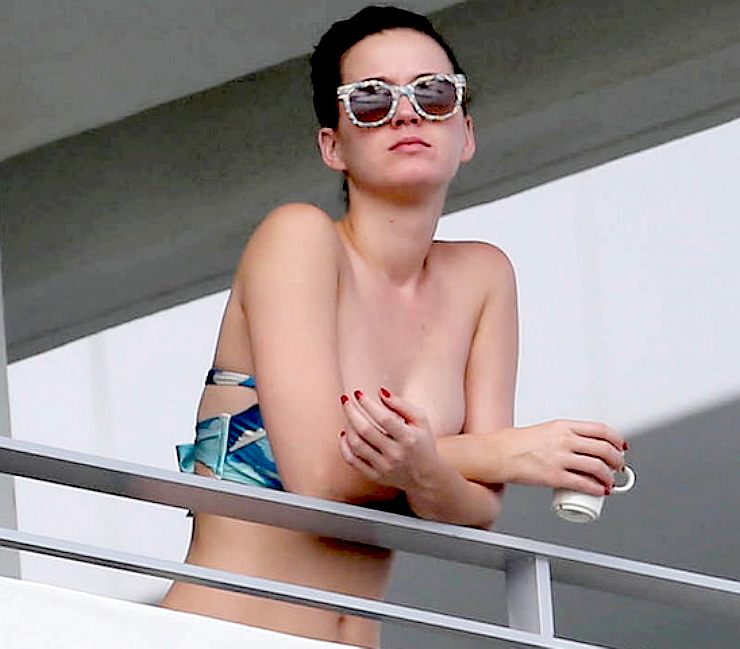 LOOKING GOOD - The 30-year-old superstar wore her black locks tied back in a low bun and accessorised with a pair of silver hoop earrings.

It's the second time this week that Katy has appeared in a purple bikini sunning herself on a yacht in Sydney, meanwhile we're back in old blighty trying to keep warm. If we didn't love her so much we might be a tad jealous.

Earlier in the week Katy opted for a seagull print retro bikini, but today she's gone for a modern classic- the triangle bikini. A great choice for Katy's figure, the shape suits her perfectly, meanwhile the violet colour adds a fun twist.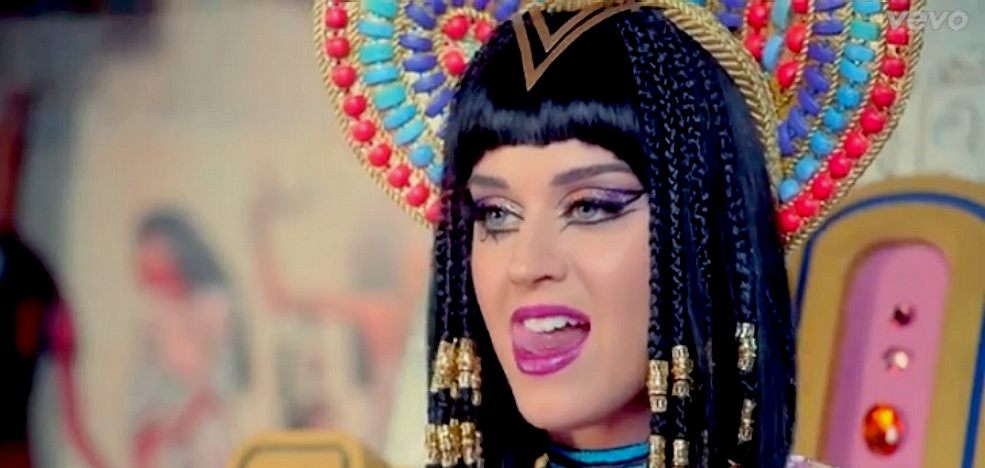 QUOTED: "If the Illuminati exist, I would like to be invited," she said in an interview with Rolling Stone magazine.

Even though she admitted she had "no idea" what the 'Illuminati' stands for or who they are, Perry simply stated that she found the idea of a cult "exciting", states an Al Arabiya news report. The singer further explained her reasons for wanting to join the cult.

"It sounds crazy. Weird people on the internet that have nothing to do find, like, strange triangles in your hand motions. I guess you've made it when they think you're in the Illuminati," she explained.

"But I believe in aliens, so if people want to believe in Illuminati, great," she added.

Rumours suggesting that Perry is a part of the Illuminati surfaced after she performed her hit-single Dark Horse during this year's Grammy Awards, which blog-site infowars.com headlined as "Illuminati priestess conducts witchcraft ceremony in front of the entire world." We love the Egyptian theme. More please Ms Perry.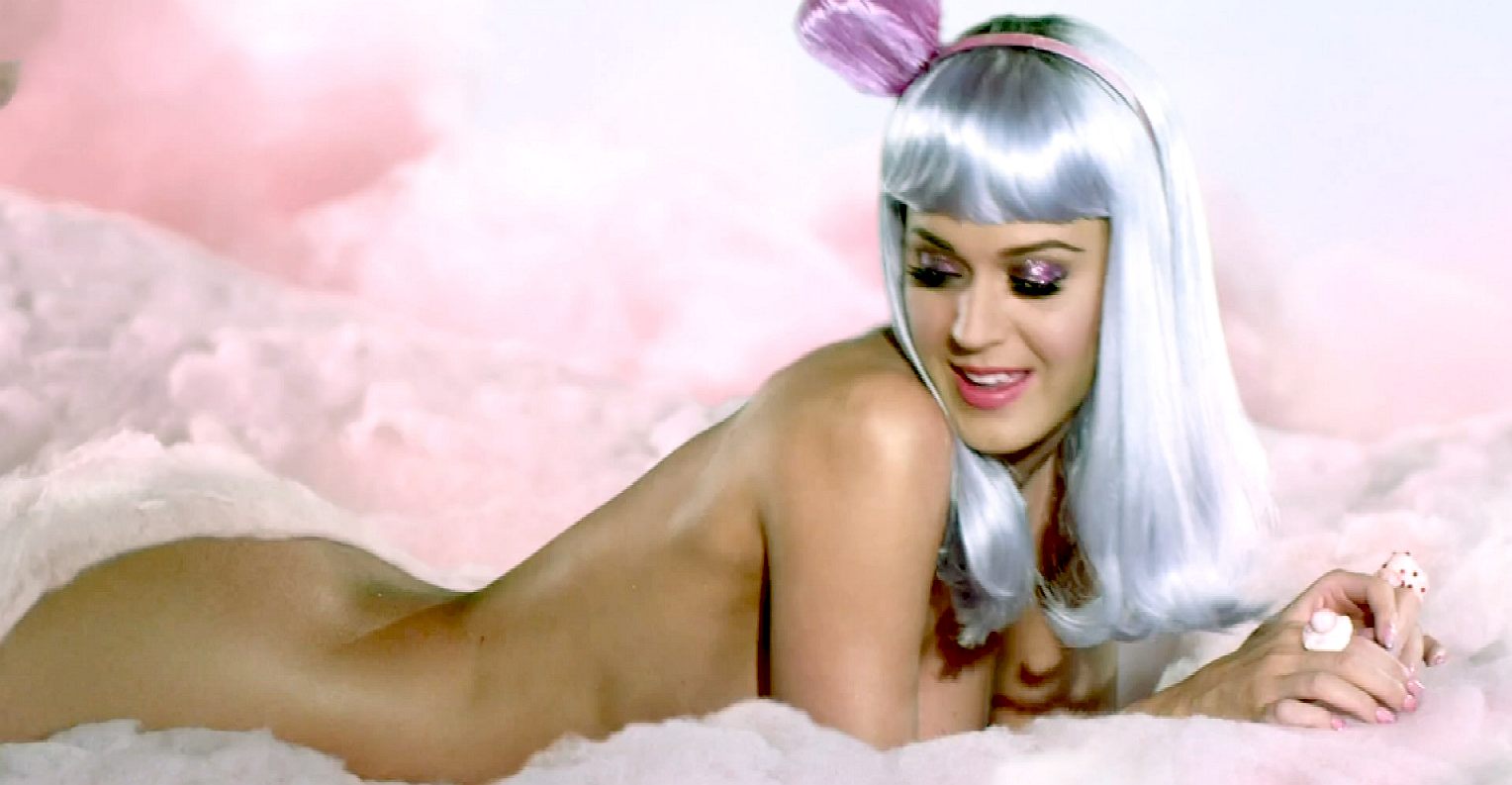 LINKS
Popsugar Katy-Perry-Bikini-Top-Miami
Daily Mail UK showbiz Katy Perry shows off her incredible figure pink bikini soaks sunshine Sydney Harbour
http://www.popsugar.com/celebrity/Katy-Perry-Bikini-Top-Miami-32518441
http://www.dailymail.co.uk/tvshowbiz/article-2846450/Katy-Perry-shows-INCREDIBLE-figure-pink-bikini-soaks-sunshine-Sydney-Harbour.html
APPLE RECORDS | BMG | CBS COLUMBIA | CHRYSALIS | EMI | MOTOWN | PARLOPHONE
RCA | SONY | UNIVERSAL MUSIC GROUP | VIRGIN MUSIC GROUP
WARNER MUSIC GROUP (AOL TIME WARNER)