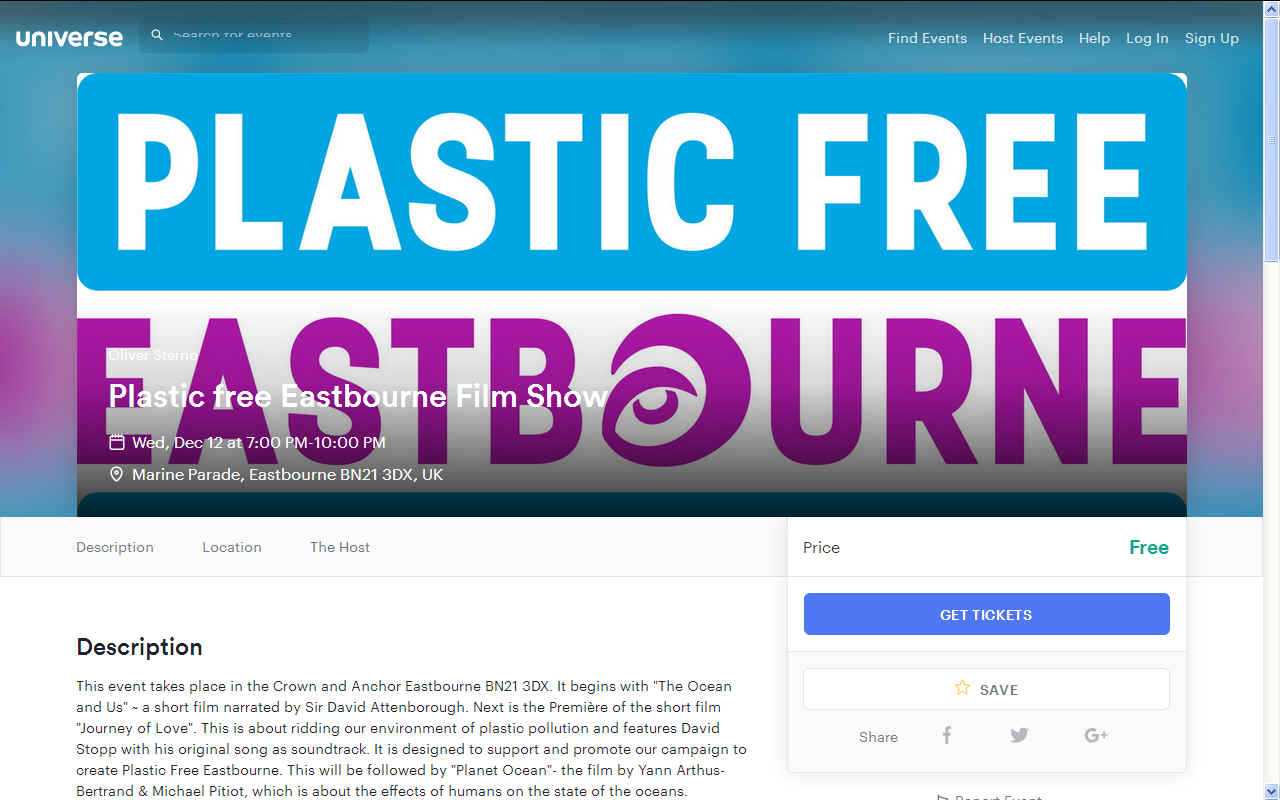 David Stopp lives in Eastbourne in Sussex by the sea. He was so concerned about plastic poisoning our fish and polluting our beaches that he decided to write a song about it. David agreed to perform it at the Refill event held at the Enterprise Centre near the station - in Eastbourne on Saturday the 26th of January 2019. The event was organised by Oliver Sterno with grateful thanks to the management of the Centre and the Mayor of Eastbourne, Gill Mattock, for opening the occasion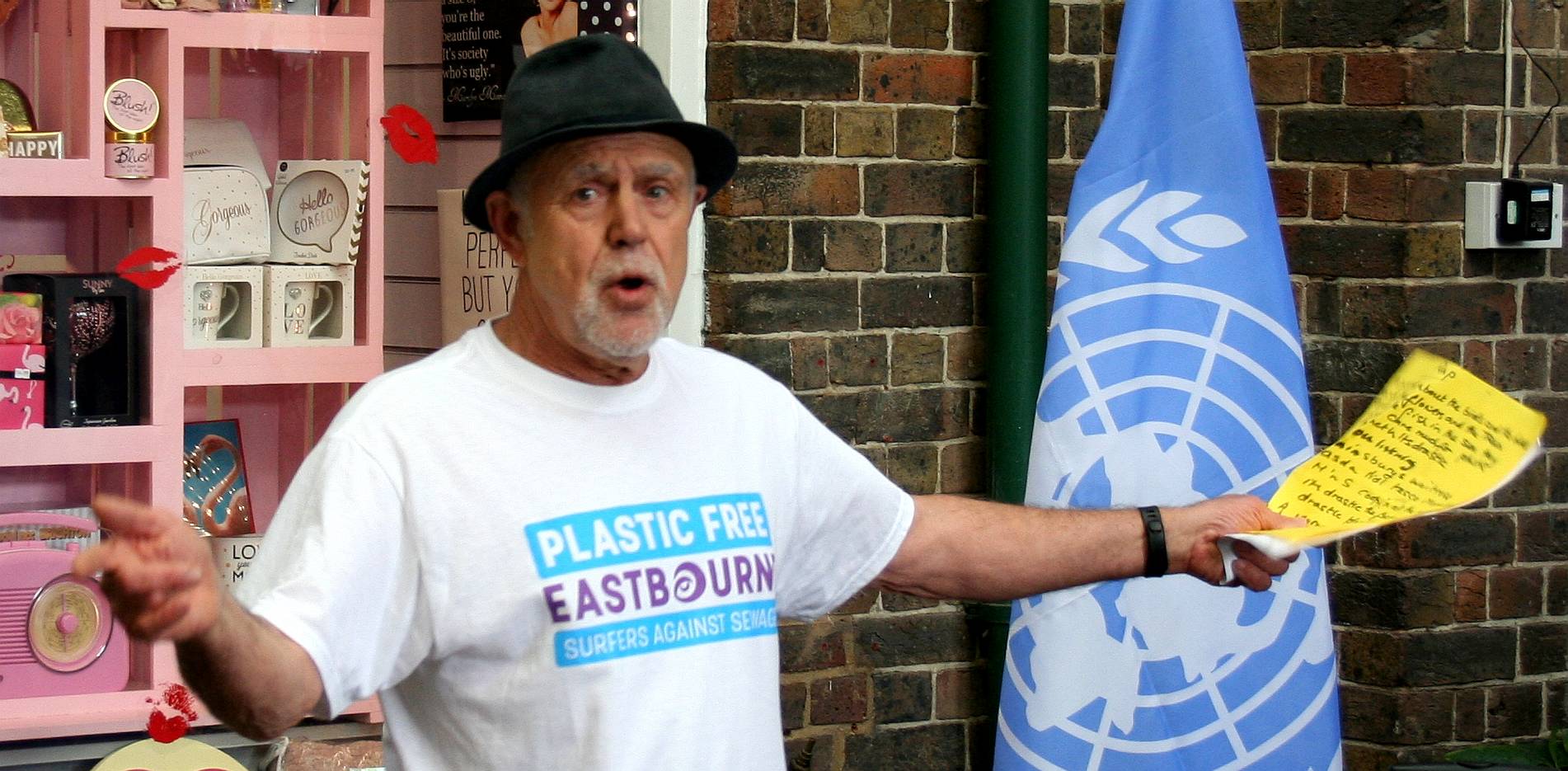 LIVE PERFORMANCE - David singing his plastic song at the Enterprise Centre in Eastbourne on Saturday the 26th of January 2019. Photo courtesy of Cleaner Ocean Foundation Ltd.
David was in Eastbourne to speak about his experiences all around the world, wherever he has spotted plastic on the shores in other countries. This is an international problem, with the United Kingdom a victim of serious beach pollution as an indicator of the consequences of our dependence on single use plastic for food wrapping and convenience bags.
SATURDAY 26 JANUARY 2018 - ENTERPRISE CENTRE, EASTBOURNE
This is a free to attend event on two levels at the Enterprise Centre in Eastbourne and all are welcome, though space is limited. Mayor of Eastbourne, Councillor Gill Mattock, has kingly agreed to open this event.
WHAT IS REFILL ?
A Refill Scheme is an organised group of individuals, who are coordinating the Refill mission in their local area.
Together the community-based Refill Schemes have put thousands of Refill Stations on the map, working in their local community & helping to stop millions of plastic bottles at source.
There are now over 100 Refill Schemes across the UK and the Refill Revolution has started to roll out internationally.
The campaign works by connecting people looking for water with thousands of Refill stations across the UK via a location-based app. Anyone can download the free app and find Refill Stations where they can refill for free on the go.
Participating cafes, bars, restaurants, banks, galleries, museums and other businesses simply sign up to the app and put a sticker in their window – alerting passers-by that they're welcome to come on in and fill up their bottle.
With more than 15,000 Refill Stations and over 80,000 app downloads, we've proven that Refill has the power to create a tipping point and normalise carrying a reusable bottle and reducing plastic pollution at source. If all our Refill stations are used just once a day, we're stopping around 5 million plastic bottles at source in a year.
City to Sea, a not-for-profit organisation headed by entrepreneur Natalie Fee, launched the award-winning Refill Scheme in 2015. She is quoted as saying: "We've seen a huge appetite for our Refill campaign across the UK, from individuals wanting to make a difference in their community to national chains keen to offer free refills to their customers. Our Refill app puts the power to stop plastic pollution in people's hands – and now thanks to the water industry we'll be able to help everyone, from local communities to airports, to provide free refills on the go."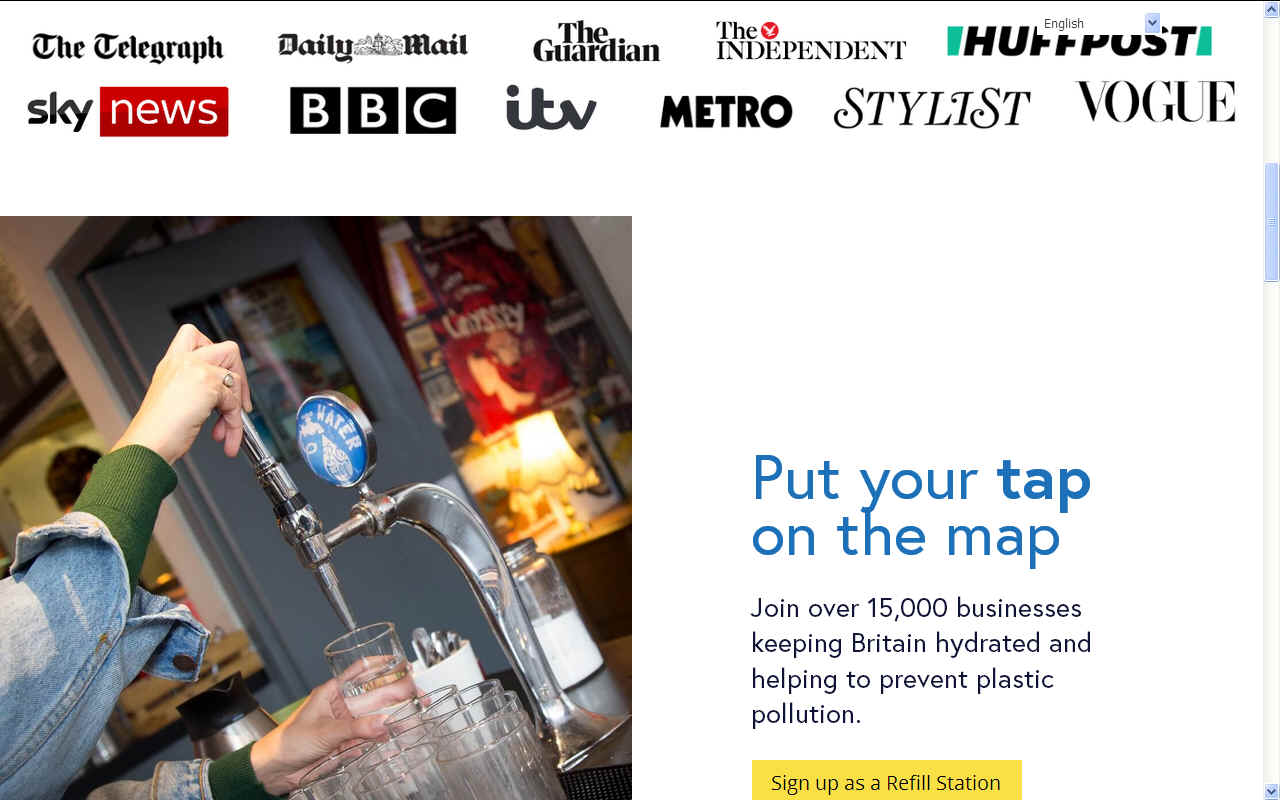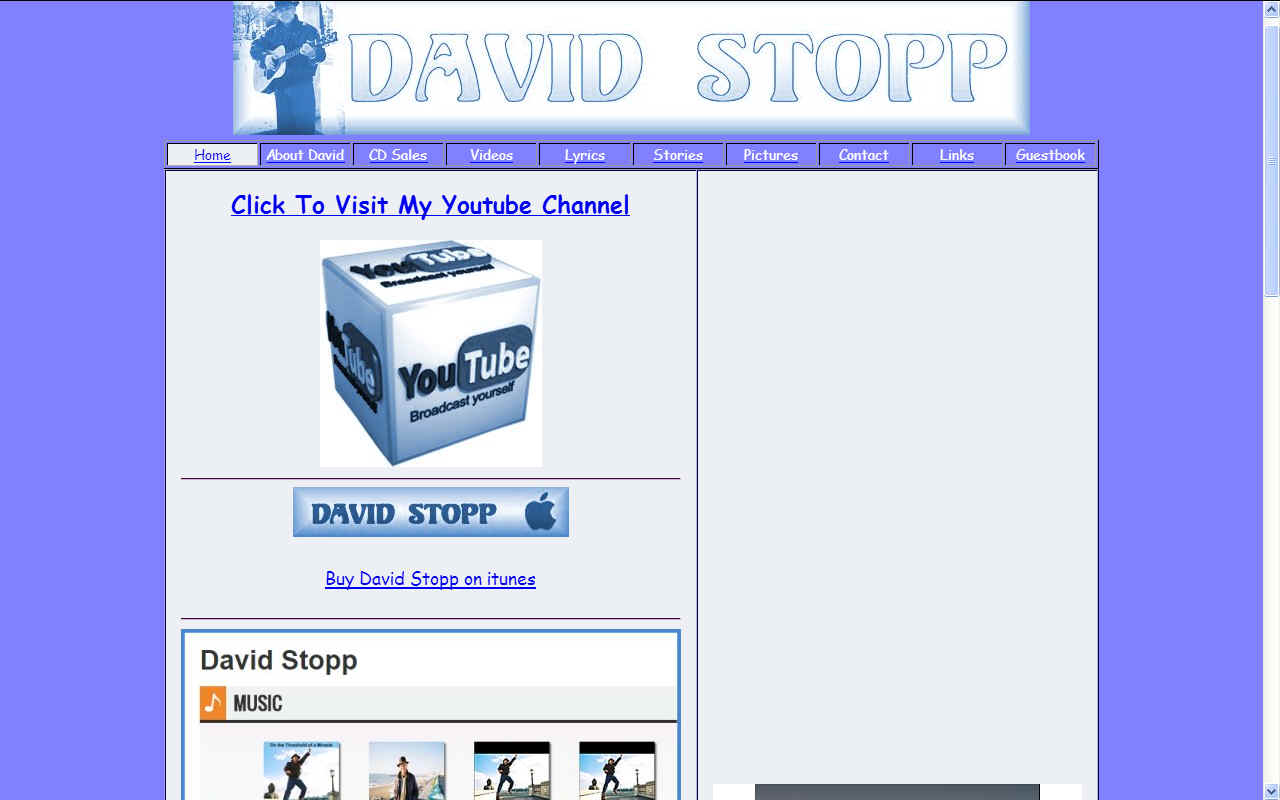 http://www.craftweb.org/web/david/
https://refill.org.uk/
APPLE RECORDS | BMG | CBS COLUMBIA | CHRYSALIS | EMI | MOTOWN | PARLOPHONE
RCA | SONY | UNIVERSAL MUSIC GROUP | VIRGIN MUSIC GROUP
WARNER MUSIC GROUP (AOL TIME WARNER)
The songs and pictures on this website are © 2000 & 2019 Max Energy Limited,
Solar Cola Ltd & Electrick Publications, unless otherwise specified. All rights reserved. You will need to speak with Mr Stopp directly concerning any use of his songs in your productions.
Recording artists: All monies raised from this site is to be used to send a message to world leaders that there is an alternative to Petrol Wars, Nuclear Power, Poverty and Famine - and now we have global warming and plastic pollution to deal with as well.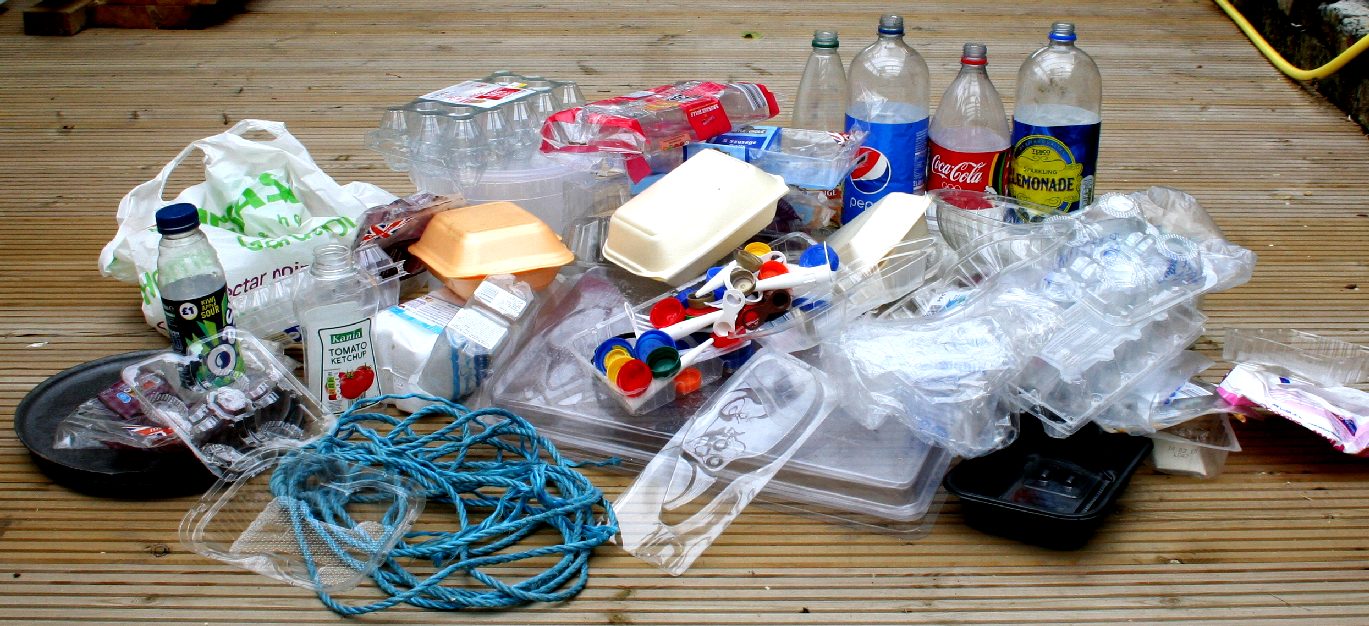 SINGLE USE PLASTICS - This is just a small sample of the plastic packaging that you will find in retails stores all over the world. A good proportion of this packaging - around 8 millions tons a year, will end up in our oceans, in the gut of the fish we eat, in the stomachs of seabirds and in the intestines of whales and other marine mammals. Copyright photograph © 22-7-17 Cleaner Ocean Foundation Ltd, all rights reserved.