Avril Lavigne gets into a Duff huff - May 30, 2007
Pictured here at the Maxim Hot 100 Party, Avril was not too happy to see the Duff sisters, Hilary and Haylie, show up, according to sources.
Why can't pop princesses just all get along? Avril Lavigne and the Duff sisters, Hilary and Haylie, were both invited to attend Maxim's Hot 100 Party at the Hotel Gansevoort last week, but a long-simmering feud made handlers go to great lengths to keep them apart. Unfortunately, that didn't happen, according to Metro New York, and Lavigne threatened to storm out of the party.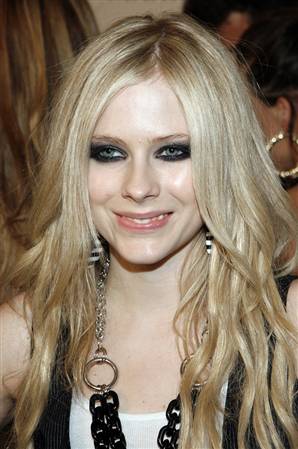 Avril Lavigne at Maxim's
They were scheduled to come to the event at different times, but a rep told the mag, the rivals "unfortunately arrived at the same time." The situation created some "definite tension," and not long afterwards, an upset Avril was "threatening to take off" and "driving everyone crazy.
ASK MEN
AskMen.com feature on Avril Lavigne that includes pics, pictures, biography, video, related news, vital stats, commentary, and cool facts. Avril stands out in the current sea of female teen vocalists as a distinctly un-manufactured artist whose success can be directly linked to her musical talents. While it can be a little tiring listening to Avril's publicists hype her as the independent wild child, you have to respect a 17-year-old who can hit the Billboard Top 10 on the strength of her own vocal and songwriting abilities.
18-year-old Avril literally came out of nowhere - nowhere being the town of Napanee, Ontario - and rose to the top of the charts with her single "Complicated." Her first full-length album, Let Go, debuted at #8 on the Billboard charts in June 2002.
After bursting onto the current musical landscape with the success of her debut album Let Go and its first single "Complicated", Avril Lavigne decided that she would keep the public spotlight fixed on her by ragging on fellow teenie icon Britney Spears. In an interview with ChartAttack, Avril proceeded to rip into Britney, criticizing her fashion sense and questioning the purported status of Britney's virginity. This little rant may one day earn Avril a surprise beating at some celebrity charity gala, but it stood out to our panel as one of the more brilliant marketing moves in our collective memories.

By positioning herself in direct contrast to Britney Spears, Avril further cemented her status as pop rock's new independent spirit, a singer whose talents are such that she can afford to eschew superficiality.

QUOTE : "I like being a minor because you can't get into trouble. Now I just have to try and behave myself." -Avril Lavigne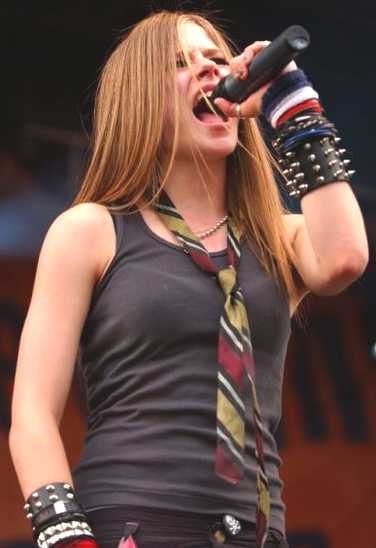 Avril live performance on stage
FORMULA FOR SUCCESS
From early childhood onwards, Avril Lavigne always stood out among the 5000 residents of Napanee, Ontario -- her 1984 birthplace. At first distinguished from her female peers because of her affinity for the baseball field in the summer and the hockey rink in the winter, Avril became recognizable in the community on the basis of her musical performances. By age 10, she had graduated from the local church choir to the regional fairgrounds, singing country music in competitions. Three years later, Avril began making her impact outside of Napanee, as her vocal skill won her the grand prize in a radio station contest: a trip to the city of Ottawa, to perform a duet in concert with another Ontario native, country music star Shania Twain. While this probably ranked as the pinnacle of pubescence for any other 13-year-old girl, Avril went on to accomplish far greater things before leaving adolescence.

DISCOVERY

By the time Avril reached high school, her vocal prowess seemed rivaled only by her ability to play the guitar, and she began sending videotapes of her stage performances to labels and management companies throughout North America. Following a host of rejections, her talent eventually caught the eyes of Nettwerk Management, an organization that fostered other such Canadian acts as Sarah McLachlan, Sum 41 and Barenaked Ladies. Nettwerk arranged for Avril to fly down to New York City to meet with some other songwriters and begin work on a demo tape. As it turned out, Avril was signed before she even had a chance to complete the demo. An Arista Records representative came to visit Avril at her studio, and was sufficiently impressed with her voice to return with Arista CEO Antonio "L.A." Reid, who immediately signed the then 16-year-old to a contract.

Discovering L.A.

After briefly returning to Canada, Avril made the move to Manhattan to embark on her professional career, accompanied by her older brother Matt as an escort. Although she had been signed to Arista strictly as a vocalist, Avril balked at the notion of singing someone else's songs and insisted on having a hand in the writing process. When she failed to click with any New York-based songwriters, Avril made her third move of the year, this time to Los Angeles.

It was on the West Coast that she met producer/songwriter Cliff Magness, with whom she immediately developed a rapport. The two began composing together, and within a few months' time, Avril's debut album had begun to take shape.


Complicated

Avril's first single, "Complicated," was released in the early spring of 2002, and immediately began scaling the charts across the continent. By the summer, the track had reached the top spot among Canadian singles, and was in the top 15 on the Billboard Adult 40 list. The popularity of "Complicated" paved the way for the success of Avril's first full-length CD, Let Go, which debuted at #8 on the Billboard charts in June 2002.

While Avril's vocal range and high-energy musical style has brought her comparisons ranging from Alanis Morissette to Pink, she has been adamant in positioning herself as a unique artist, one who runs counter to the mainstream. This persona has been nurtured thanks to the lyrics of such songs as "Sk8er Boi," wherein Avril is none too subtle in voicing her anti-conformist stance, and through her public remarks regarding other female musicians, notably Britney Spears.

It is a formula which, to date, has worked like a charm: for a debut artist, Avril boasts a staggering fan base, and the media interest surrounding this young singer seems far from receding. Conjoin this one-of-a-kind personality with a memorable voice and obvious musical talents, and it seems as if Avril may be in the spotlight for some time to come.

LINKS and REFERENCES
FHM girls a | FHM girls b | FHM girls c | FHM girls d | FHM Girls e | FHM Girls f | FHM Girls g
8 Million Votes reveals the World's Sexiest Woman for 2007
Avril Lavigne was put forward as one of the world's sexiest ladies for 2007 amid tough competition. Jessica Alba should be being hoisted onto a plinth according to some reports. The Hollywood beauty saw off supermodels, pop stars, actresses and royalty to be crowned this year's Sexiest Woman in the World - a tremendous achievement.

To see the full list of 2007's 100 Sexiest Women in the World, you'll have to buy the results issue of FHM. A record-breaking 8 million votes were recorded this year - but of course only 100 could make the final book.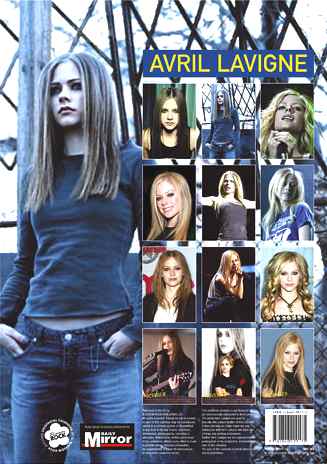 MUSIC | VIDEOS | EVENTS | NEWS
New energy drinks for adventure capitalists