"Girl Power!", the phrase immortalized by Ginger Spice, from the band, "The Spice Girls". Now Ginger has left the group and branching out on her own, relasing a hit single and shedding off the Spice Girls Image. Gone are the flashy clothes to be replaced with more sophistication...and rightlfully so. Geri was the eldest member of the group, taking charge of many of the groups functions. The flamboyant image hid the very business-like, very mature Geri. Some say she also lost some weight since branching out on her own. "Girl Power" never suited her...."Woman Power" sounds a lot more fitting.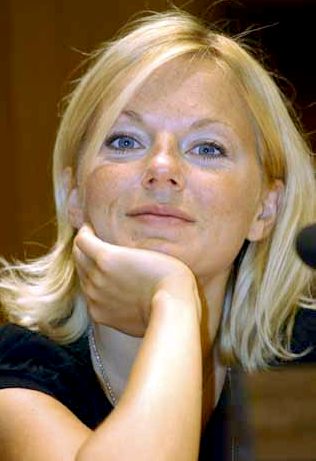 Birth name: Geraldine Estelle Halliwell

Nickname: Ginger Spice

Height: 5' 1" (1.55 m)

Trade mark: Red hair with blond streaks in the front and high platform shoes during her Spice Girl days.

Union Jack dress worn at 1997 Brit Awards
Geri began performing on a Turkish TV show as a glamour girl. She has always wanted to be in the spot light and got her big break with the spice Girls who stormed both British and American charts with numerous number one singles and two number one albums. Geri was always looked upon as the leader of the Spice Girls by the public with her ability to show the world Girl Power. Unfortunately one of the group saw her differently and got jealous of the limelight being stolen. The member of the group being Scary Spice Mel G. So Geri left, took some time off to try and re-invent herself. She appeared in the spotlight for the first time since the break up at Prince Charles 50th birthday celebration, singing him Happy Birthday on stage in front of a massive TV audience. Her next few appearance did not include music, instead she decided to campaign for the awareness of breast cancer, a tumor she suffered from when she was younger and she became the UN Goodwill Ambassador.

She came out with a new image covering up more body but speaking more from her soul. In between her hectic schedule, which she spent much time with George Michael, she was writing songs with a solo career in mind. Finally she came out with her first solo single 'Look At Me'. It stormed into number two in the British chart and was played endless hours over the radio, with the phrase she's back being used almost every time. But it hasn't stopped there because her second single went straight into number one confirming she's climbed the ladder of success by herself.
TRIVIA
Announces that she is leaving the Spice Girls, citing differences with the other band members. [30 May 1998]

Winner of the 1997 MTV Video Music Award for Best Dance Video, "Wannabe".

Winner of the 1997 MTV Europe Music Award for Best Group, Spice Girls.

Pinched Prince Charles' bum

Friend of singer George Michael, guested in his house for a few months after leaving the 'Spice Girls'.

Has two tattoos: One of a panther on the small of her back, and another of a star in between her shoulder blades.

Her hero is Margaret Thatcher.

Written an auto-biography titled "If Only..." in which she dedicated to her late father.

Banned for driving for six weeks and ordered to pay a $580 fine and $50 court costs for driving twice the speed limit in Watford, England. [14 March 2001]

She's half Spanish (mother) and quarter English and Swedish (father).

She is the great grand daughter of the 1930s Mayor of Cordoba in Spain.

On her mother's side: Grandmother was a prison guard and grandfather was a prisoner.

On her father's side: Grandmother was English and had a brief encounter with a Swedish merchant seaman, who turned out to be married and returned shortly after to his wife in Sweden.

Has a half brother Paul, a half sister Karen, a brother Max and a sister Natalie, all of whom are older than Geri.

Her half sister Karen helped make the infamous Union Jack dress Geri wore to the 1997 Brit Awards.

Her dad was 50 when she was born.

Mother became a Jehovah's Witness when Geri was very young, which meant Geri didn't get to celebrate birthdays or Christmas.

Attended Callowland Infant School and Watford Grammar School for Girls.

Auditioned for a part in Tank Girl, where she met future bandmate Victoria Beckham (nee Adams).

Was a hostess on Turkish gameshow Let's Make A Deal.

Among her many pre-stardom odd jobs was a stint as a cage go-go dancer in a Majorca disco, where she danced largely for rent money so she could stay in Majorca.

Measurements: 36C-24-35 (Source: Celebrity Sleuth magazine)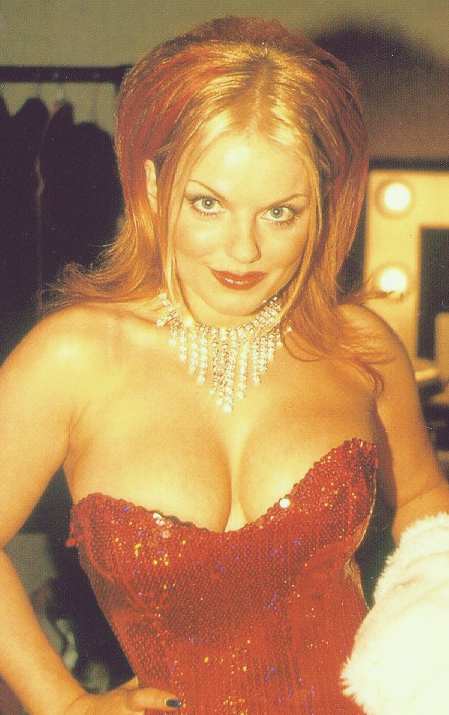 In September 1999 Sotheby's auction house in London featured her extravagant stage costumes, music awards, and personal belongings during her previous incarnation as "Ginger Spice". The items were part of a two day celebrity auction with proceeds going to a children's cancer charity. Her famed Union Jack mini-dress she wore at 1997 Brit Awards fetched the most pounds a whopping $69,340 in American dollars, which she hand delivered to the Vegas Hard Rock Hotel.

Is a Goodwill Ambassador for the United Nations.

Dated Jerry O'Connell Dated Sacha Gervasi on and off during 2005. It was announced she is pregnant in October 2005.

Announced in October 2005 that she is expecting her first child due early 2006. The father is her boyfriend British scriptwriter boyfriend Sacha Gervasi.
QUOTES:
"My mother saw him on telly and said: "He looks so much like your father!" So now I think I'm Pete's secret love child!" (Speaking about her fellow judge on Pop Idol: The Rivals, Pete Waterman.)
Where are they now
(June 2004) She had just come back to the UK, after two years in the USA, to host the big pop concert "Party in the park 2004" for ITV, then currently working on her third solo album.

(November 2004) On 22nd November 2004 she released the single "Ride It", the first single to be released from her new album, "Passion".

(June 2005) Released on 30th May 2005, "Desire" is the second single to be released from her long-awaited third album, "Passion".
---
Filmography as: Miscellaneous Crew, Actress, Composer, Herself, Archive Footage, Notable TV Guest Appearances
Miscellaneous Crew - filmography
(2000s) (1990s)
Filmography as: Miscellaneous Crew, Actress, Composer, Herself, Archive Footage, Notable TV Guest Appearances
Actress - filmography
(2000s) (1990s)
Fat Slags (2004) .... Paige



Spice World: The Game (1998) (VG) (voice) .... Ginger Spice

Spice World (1997) .... Geri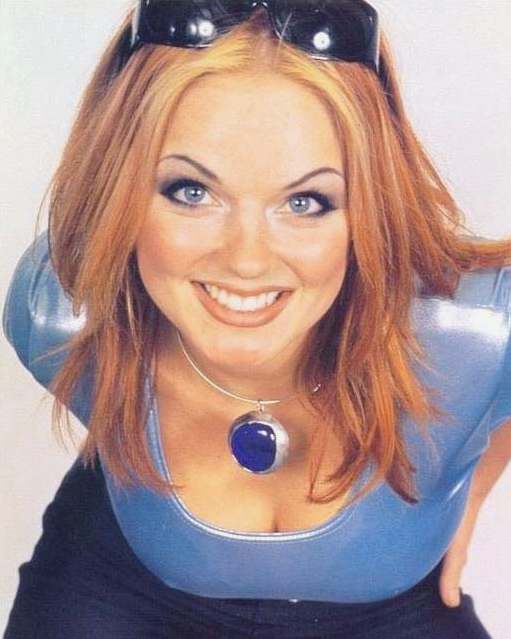 Filmography as: Miscellaneous Crew, Actress, Composer, Herself, Archive Footage, Notable TV Guest Appearances
Composer - filmography
(2000s) (1990s)
Ricordati di me (2003) (song "Look at me")
... aka Remember Me (International: English title)
... aka Remember Me, My Love (USA)
... aka Souviens-toi de moi (France)



Spice World (1997)


Filmography as: Miscellaneous Crew, Actress, Composer, Herself, Archive Footage, Notable TV Guest Appearances
Herself - filmography
(2000s) (1990s)
Spice Up Your Life (1997/I) (TV) .... Herself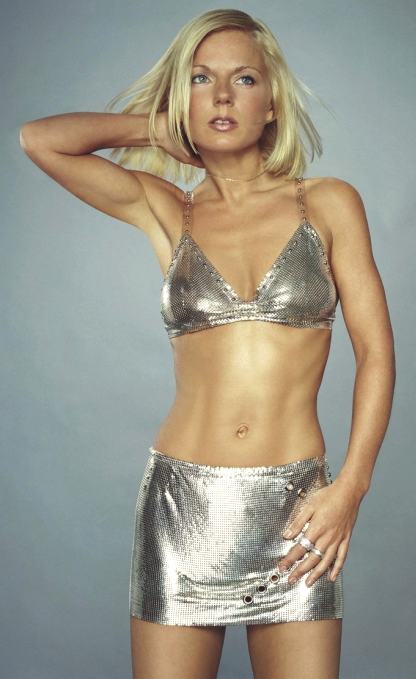 Filmography as: Miscellaneous Crew, Actress, Composer, Herself, Archive Footage, Notable TV Guest Appearances
Filmography as: Miscellaneous Crew, Actress, Composer, Herself, Archive Footage, Notable TV Guest Appearances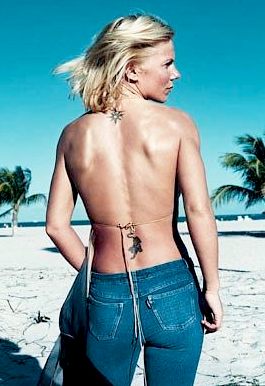 New energy drinks for adventure capitalists
Solar Red | Solar Crush | Solar Cola | Solar Citrus | Solar Spice