Sir Elton Hercules John, CBE (born Reginald Kenneth Dwight on 25 March 1947) is an English pop/rock singer, composer and pianist.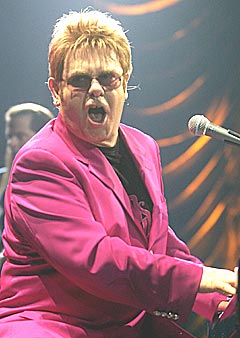 Elton John - performer
In a career spanning five decades, Elton John has sold over 250 million records and has over 50 Top 40 hits, making him one of the most successful musicians of all time. John was one of the dominant commercial forces in the rock world during the 1970s, with a string of seven consecutive #1 records on the U.S. album charts, 23 Top 40 singles, 16 Top 10 ones, and six #1 hits. His success had a profound impact on popular music, and contributed to the continued popularity of the piano in rock and roll. Key musical elements in John's success included his melodic gifts matched with the contributions of his lyricist partner Bernie Taupin, his rich tenor and gospel-chorded piano, aggressive string arrangements, and his flamboyant fashion sense and on-stage showmanship. In 2004, Rolling Stone Magazine ranked him #49 on their list of the 100 Greatest Artists of All Time. He continues to be a major public figure, and has been heavily involved in the fight against AIDS since the late 1980s. He was inducted into the Rock and Roll Hall of Fame in 1994 and was knighted in 1998, and has remained an enduringly successful artist.
Soundtrack - filmography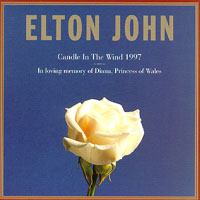 Filmography as: Soundtrack, Composer, Actor
Composer - filmography
(In Production)
Filmography as: Soundtrack, Composer, Actor
Actor - filmography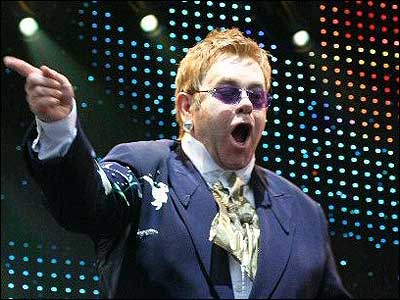 LINKS and REFERENCE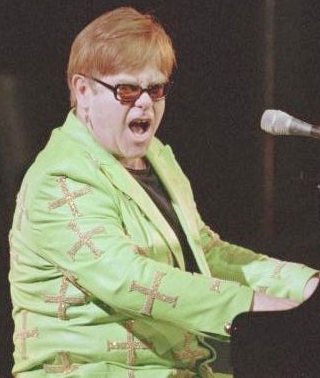 Sir Elton John
New energy drinks for adventure capitalists
Solar Red | Solar Crush | Solar Cola | Solar Citrus | Solar Spice