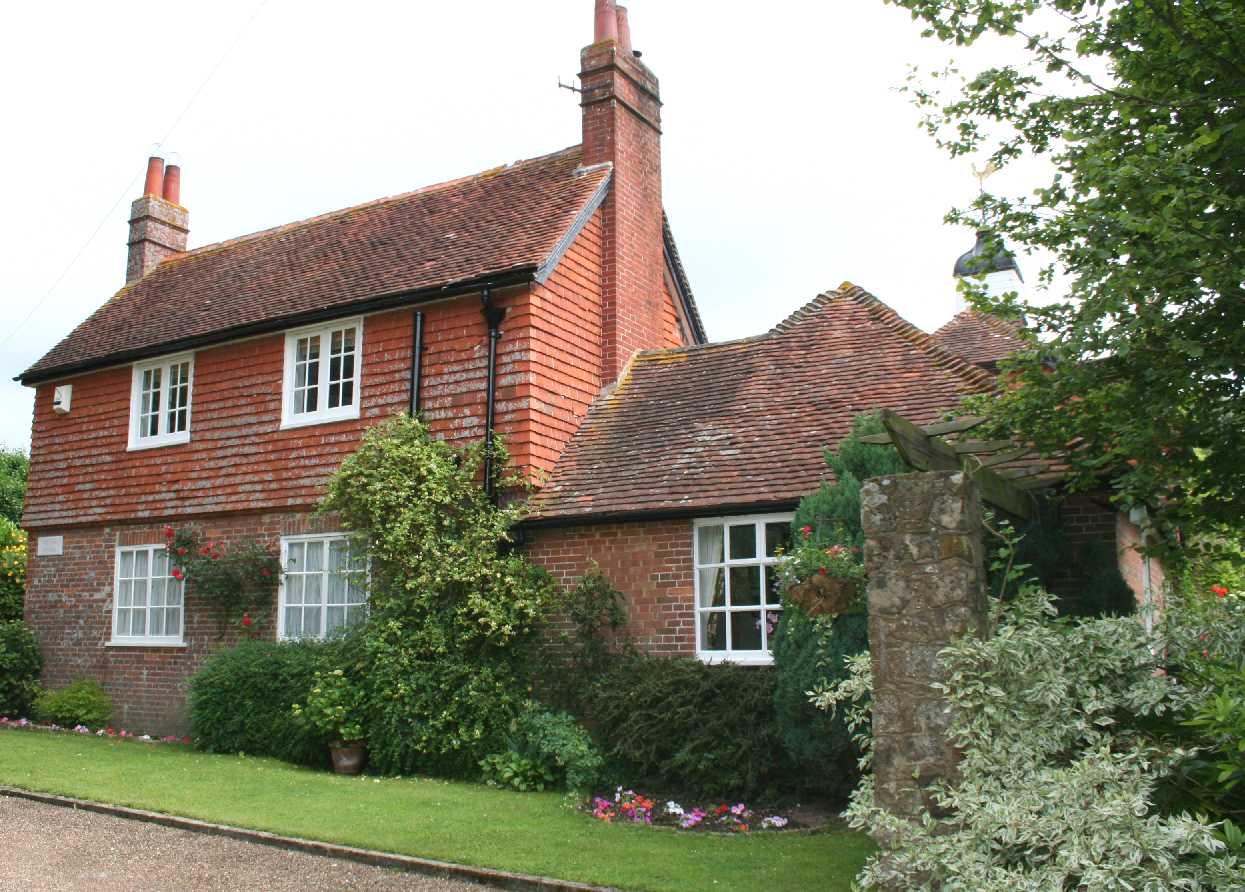 The Old Rectory - facing into the Park, unspoiled
The Old Rectory is a converted stable block once belonging to the Baron von Roemer, thence passed to Charles de Roemer, who was an innovator, active in the development of the electrical generating and distribution industry between 1890 and 1936.
The whole of Lime Park is thus a tribute to the entrepreneurial spirit of those early innovators who were keen to embrace technology, and a reminder of how man has come out of caves to build computers and space ships, with electricity being one of the key components of such advance to electronics. Without which, our modern society would come to a grinding halt.
Following the advent of automobiles with internal combustion engines, horses and stables were no longer needed. Leaving behind a plethora of redundant buildings in the country and cities, soon either knocked down, or converted. Though horses and equine pursuits are still popular in the UK, with fox hunting now banned.
Historic evidence of our transition from walking to riding animals, and eventually harnessing horses to pull coaches and carts is thus well preserved, but maybe not so with The Rectory, where all evidence of the stables is now gone, and even the familiar square or block, is under threat via extension - that some true-bloods - may consider inappropriate - or unnecessary development.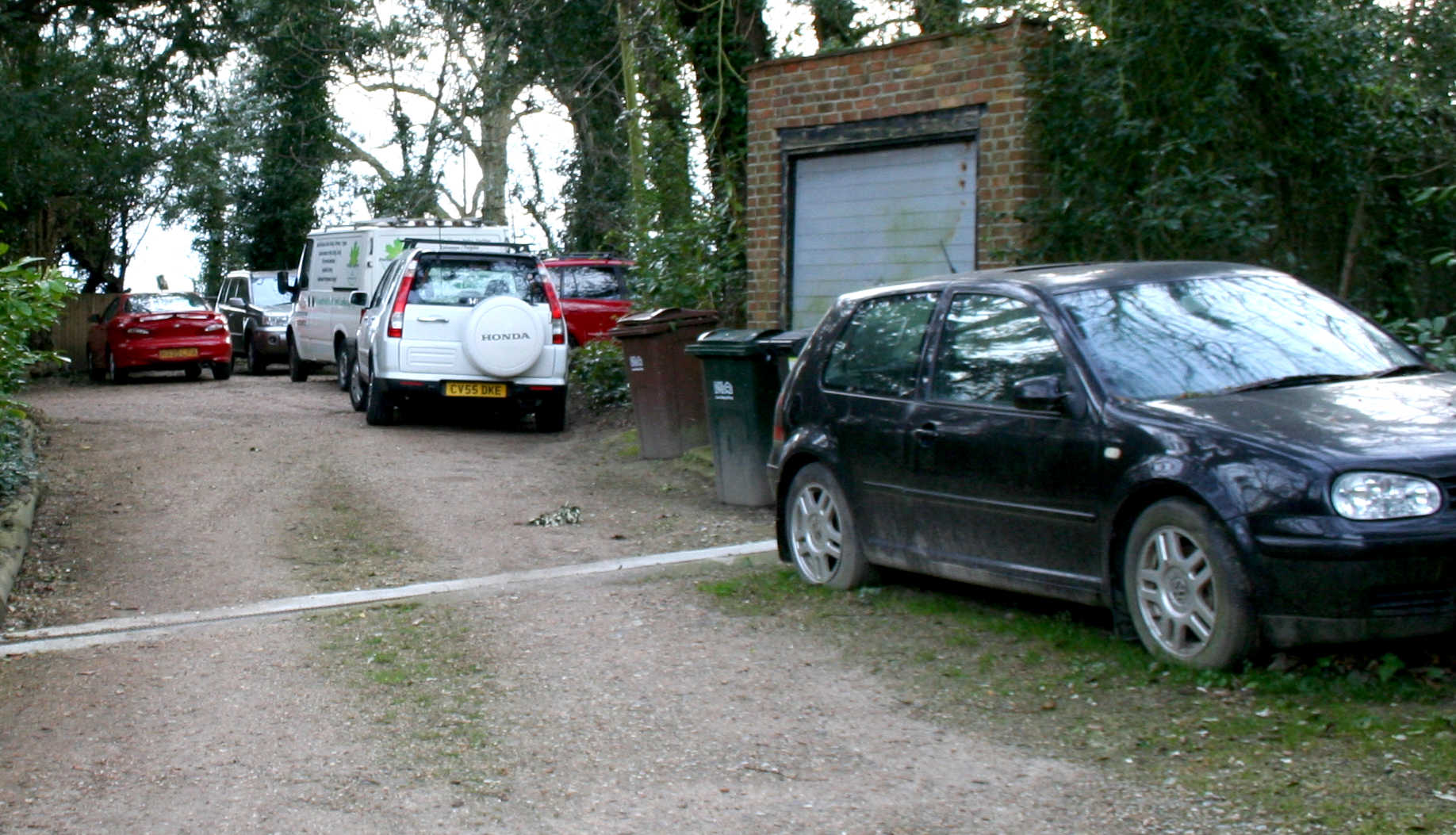 PARKING - In the Park is extremely limited. This has always been one of the restrictive factors, for events and gatherings. Most families have more than one vehicle per household these days, and when friends drop in, it really adds to the congestion. Imagine, if the Generating Station became a tourist attraction - what chaos that might cause. Without any reasonable and beneficial use, the old electricity works can be opened to the public for 28 days a year, equating to 2 events a month, plus a festive and summer season special.
All the more reason therefore to protect our dwindling heritage assets. There are very few stable blocks of old preserved for posterity, complete with at least the main features.
Adjacent to The Rectory, is the earliest (and only) surviving generating station in the world, that featured lead-acid battery load-levelling. Being an industrial building, it is not much to look at for architects of grand designs, but for purists, it still retains the original twin gabled colonial houses that safeguarded the 'National' gas engine, coal conversion equipment, to gas, and coal bunker. The main problem being that the local authority have made it a mission to thwart the conservation efforts of everyone that tries to save what is a unique archaeological gem.
We are not talking about mild interference, we are talking about Gestapo like tactics, over 186 enforcement visits, five planning appeals during which Wealden conspired to hide the truth, and another five court actions, designed to castrate the occupiers. All at a cost of over £500,000 five hundred thousand pounds to the rate payer.
Great value! It should have been a couple of hundred thousand to help to restore the historic asset.
Wealden District Council are more interested in investing in oil for their pensions, and building executive housing to increase council taxes, pandering to foreign investors like the Russian oligarchs, by way of money laundering purchases - when our present climate emergency calls for renewables like solar and wind energy - and low cost sustainable housing.
Local and national politicians are thus the big problem today. They have failed our future generations miserably with their Red Flags to progress. Politicians do not have ideas and very few have vision. If they did, they'd not have got us into this mess.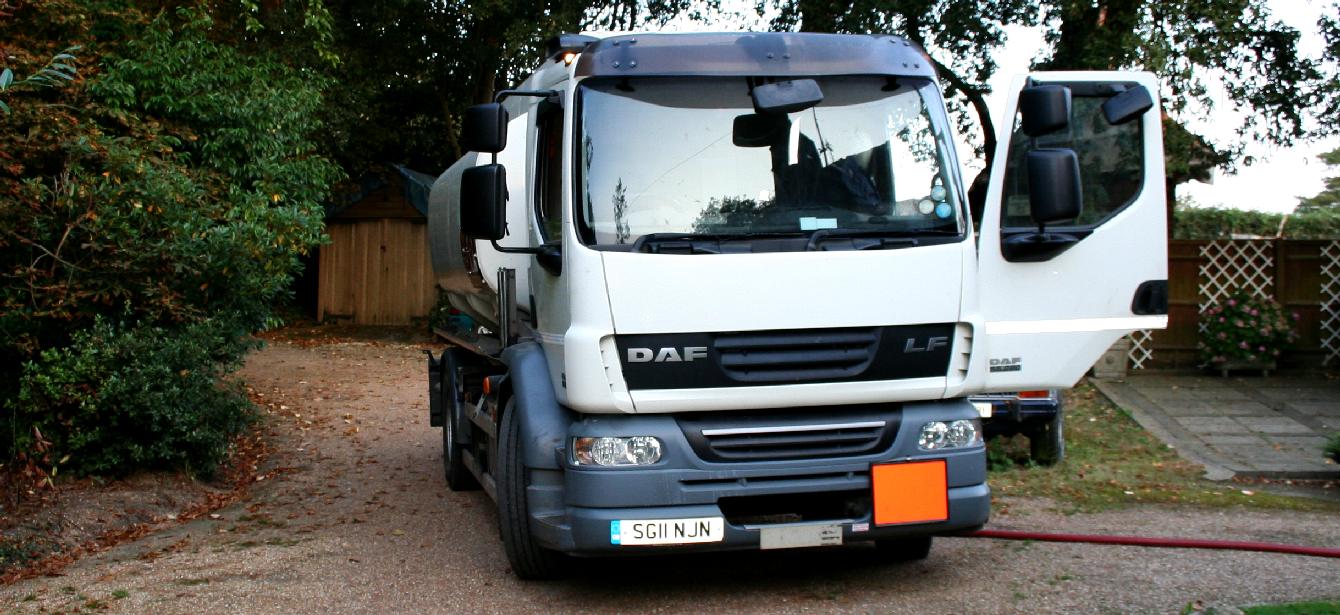 Another fossil fuel delivery for The Rectory. High vaulted ceilings are not exactly climate friendly. The Park consumes a staggering amount of heating fuel, compared to modern, well-insulated housing.
FIVE MINUTES PAST MIDNIGHT
It is no longer 5 minutes to midnight on the extinction clock, it is 5 minutes past midnight. Thus, it is unavoidable that we are going to suffer catastrophic heat waves in the UK, or other extreme weather events. And we are the lucky ones. Some other countries will go up in smoke, as bushfires rage, and temperatures in cities climb to the point of expiration for many.
The only way to limit such damage, is a complete and immediate U-turn on policy. Brakes on, and reverse as fast as we can go, aiming for a green hydrogen based, or other circular economy.
Of course we all know that is not going to happen with our present (non) leadership. So, brace for the worst.
Why then seek to protect our heritage. That is a very good question. Why bother?
It is so that survivors of the anthropological epoch, might look back on the past, much like we are looking back on the pyramids in Egypt and South America, and wonder at the stupidity of man.
Think on that. How much oil are you burning, contributing to desertification and acid oceans. Did you do all you can to save our future. Do you drive electric and have you fitted solar panels, or is it business as usual in your neck of the woods.?
SUSSEX INDEX A - Z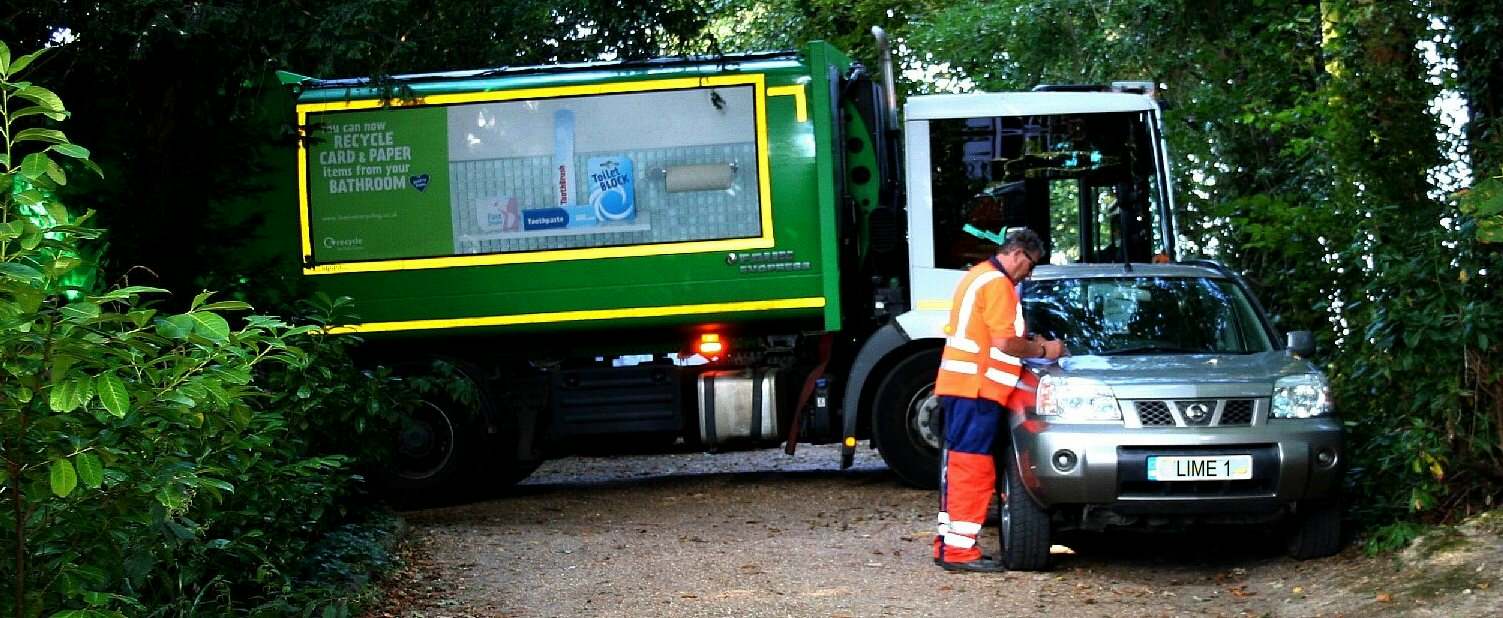 RECYCLING - Wealden District Council collect household waste on Wednesdays. In this photograph you can see that a truck roughly the size of a Fire appliance could not negotiate this corner of Lime Park in 2016. Unfortunately on this occasion the other side of the park was also packed with parked cars leaving this driver in a very difficult position. He had to reverse back down to Lime Cottage and all the way out of the drive onto Church Road. One can only imagine the difficulty and dangers of backing a truck into a narrow country lane. If this had been a fire fighting situation, this would have been a violation of the East Sussex Act. Ultimately, the value of any property in Lime Park is likely to be affected by access issues such as this.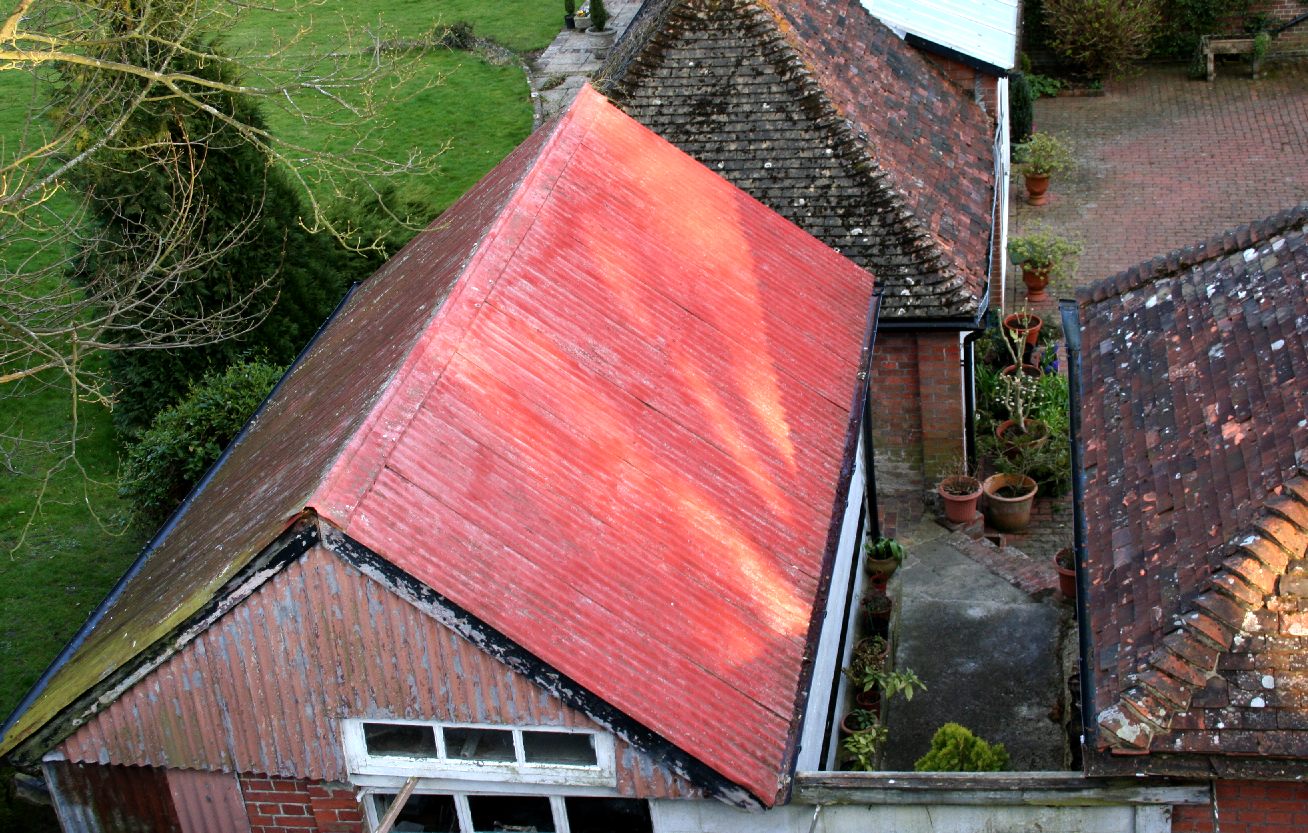 REMOVED IN 2022 - This old potting shed, though not particularly attractive, was built of similar materials to the generating station, though not to such a high standard. It may have been constructed of actual materials taken from the generating buildings in 1936, or during the Second World War. Other parts, such as the blockwork and galvanised windows, suggest a build of scavenged components. It was demolished by Jill Finn and Nigel Flood in 2022, without having first obtained a Heritage Statement, or giving notice under the Party Wall Act 1996.
| | |
| --- | --- |
| OCCUPIERS | PROPERTY |
| Shelagh Claire Lambert | |
| Peter Gwyn Langford & June Erben Marion Townley | |
| Camille Anne-Marie De Kok | |
| Huw Andrews | |
| Louise Elizabeth Jones | |
| Clare Askaroff | |
| Lime Park Heritage Trust | |
| Jill Finn | |
| Nigel Flood | The Old Rectory |
| - | - |
| | East Lodge |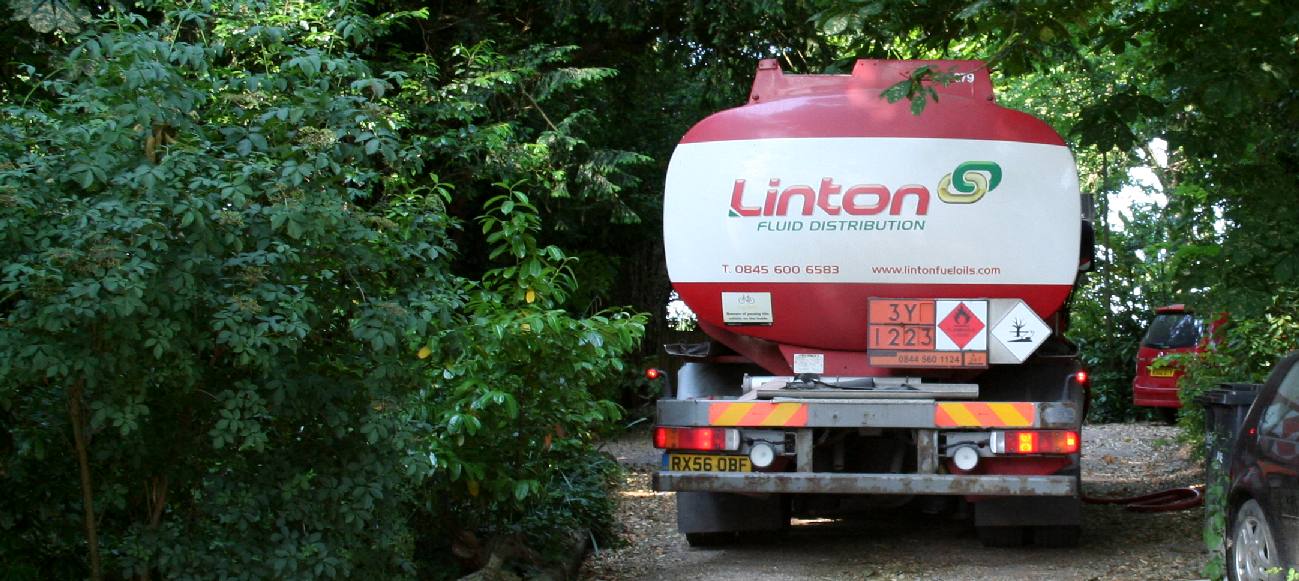 HEATING OIL - Large houses in the country are typically heated by oil fired central heating systems of LPG where town gas supplies are not available. Regular deliveries of fuel by large trucks is a way of life, the frequency of such deliveries depends on the size of your oil tanks and the volume of the house being heated. Where we are headed for a sustainable Britain, it is difficult to see how solar and wind energy might be incorporated in many of the properties in Lime Park. Fortunately, green electricity supplies are available.
In the northern corner of Lime Park, Herstmonceux Museum has a solar furnace and heated water storage, with solar panels and a wind turbine to help offset their carbon footprint. The Museum is privately run with viewing by appointment only at the moment for archaeological interest groups and historical societies.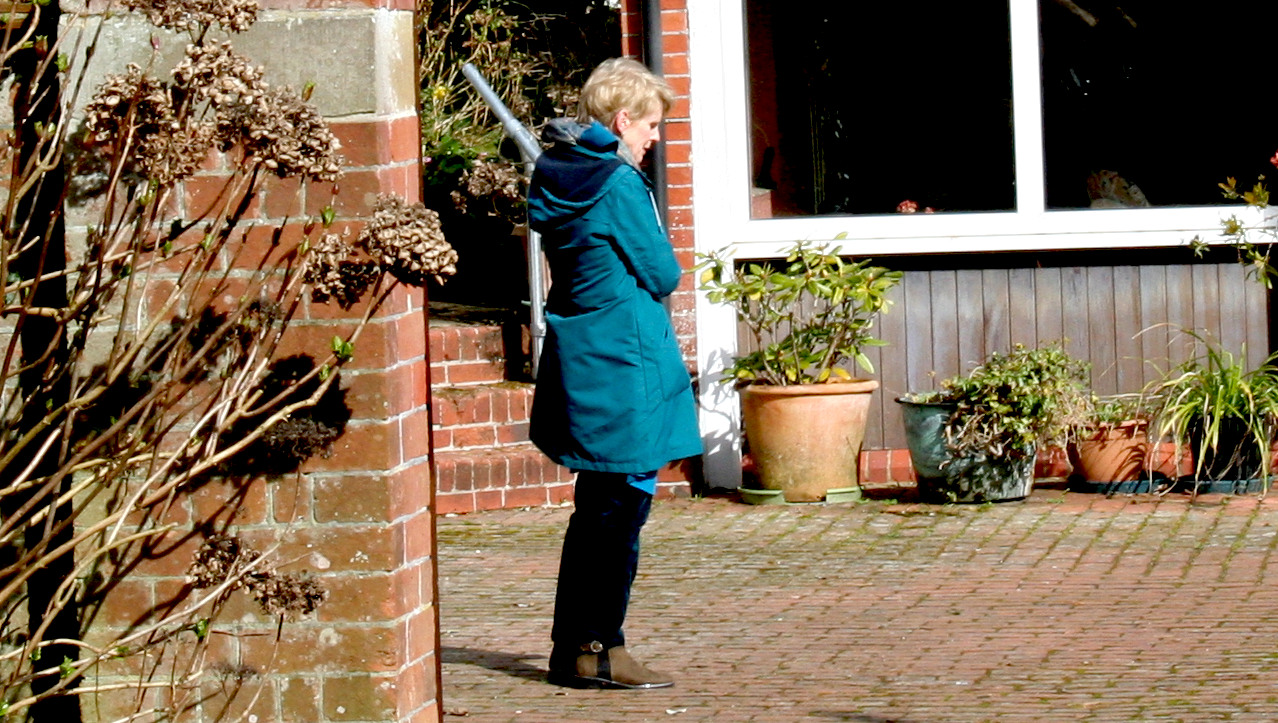 ALISON DESHAYES - During the management of her fathers estate between 2018 and 2019, the level of hate crime in Lime Park elevated considerably, with her roofer, allegedly, destroying Generating Station property. The police interviewed the suspected culprit under caution, but he denied the allegations. The fact remains, that as this builder did not know the person he was calling inappropriate names, his information must have come from either Peter Townley or Mrs Deshayes (his clients), or both: allegedly. Mrs Deshayes and her husband (Kim, we think) inherited more than £1 million pounds from her father's estate.
The incentive may then have been money motivated, since Mr Towley had previously given false or misleading testimony in a Crown Court trial, where his chums Wealden District Council were alleging breach of an enforcement notice. Allegedly. The aim of that enforcement notice was to blight the Historic Asset, to enable Townley to purchase at an undervalue. Peter Townley is known to have offered to buy the Generating Station a number of times. How about a TV series: "Neighbours Behaving Badly." Their victim was vindicated when the Crown Court quashed a conviction in the Magistrates Court.
Lime Park Estate Limited also brought an action around this time as part of a legal howitzer pounding, alleging destruction of trees. They too beat a hasty retreat, when the affected tree(s) were shown to be dead and outside of Lime Park. The historic asset is now managed by a Trust, dedicated to preservation of the extant buildings.
LINKS and REFERENCE
http://
| | |
| --- | --- |
| Herstmonceux sunrise - Youtube | 1066 country - Youtube |
| Medieval Festival - Youtube | Knights clash - Youtube |