Firle is one of the civil parishes in the Lewes District of East Sussex, England.
The name originates from the Anglo-Saxon word meaning oak woodland. The main settlement in the parish is West Firle; in the 13th century there was an East Firle, in which was the manor of Heighton St Clere, which is now long defunct. Firle Place is situated in the parish. Firle received mention in the Domesday Book.
It has a lovely location in the South Downs, great for going on walks in, and buildings in the village include The Ram Inn and Firle School. The church is pleasant to visit, and there is a WWII Memorial.
Every year shortly after 5th November it holds the Firle Bonfire Society (FBS), which got in trouble two years ago for blowing up an effigy gypsy caravan made of cardboard.
A TRADITIONAL SUSSEX VILLAGE
Sitting on a quiet tree lined lane in the tranquil backwater of Firle, The Ram Inn is an attractive, unspoilt country pub that remains relatively unchanged since it was built in the 16th century. There is a main bar, a quiet non-smoking snug area and a large family room provided with games, toys and high chairs. In the summer, food and drink can be enjoyed in the delightful sheltered gardens, where there is a children's play area and a separate hidden garden, ideal for quiet dining. In winter months the log fires in the bar and snug create a warm and friendly atmosphere.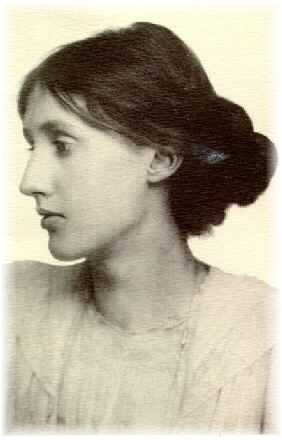 Virginia Woolf
The village of Firle is also famous as a place where Virginia Woolf rented a ramshackle cottage below the Sussex Downs named 'Little Talland House'. Her writings are a useful historical reference, some of which extracts are included below.
FIRLE POST OFFICE
Continue further up the street; the Post Office is on the left beside the turning to Firle Park. 'I. went into the shop at Firle the other day, and the man took me for you, and said you owed him 17/6 for butter which he sent you to Gordon Square 2 years ago. He was rather cross, and I said I would send you the bill, and that you would certainly pay at once.' Letters, no. 779, [20 August 1916] to Vanessa Bell)

'We thought of having a picnic at Firle tomorrow, Monday. We shall be at the Post office there at 4 (or shortly before) and we shall bring some food and tea. It would be very nice if you could meet us at the P. Office, and we could go up into the wood.' Ibid., no. 857, [5 August 1917] to Vanessa Bell)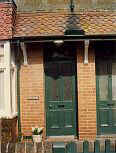 LITTLE TALLAND HOUSE
Continue walking up the street and you will see Little Talland House on the left, opposite the village hall. Little Talland House was rented by Virginia (Stephen) from January 1911 to January 1912.

'I'm very much excited - furnishing my cottage, and staining the floors the colours of the Atlantic in a storm.' (Virginia Woolf, Letters, no. 552, 24 January [1911])

'I've got to go down [to Firle] and make curtains and move beds at the cottage, having been so rash as to ask 5 people to stay the week after. Nessa is bringing a sewing machine; and in the intervals, I shall spur her to bouts of talk.' (Letters, no. 553, [end-January 1911])

'I spent yesterday finishing off the cottage. Its right underneath the downs, and though itself an eyesore, still that dont matter when one's inside. I have one gooseberry bush; 3 mongrels, thought by some to grow currants. Shall you ever come and stay there? There is a Bath, and a W. C.' (Letters, no. 554, [29 January? 1911], to Violet Dickinson)

The villa is inconceivably ugly, done up in patches of post-impressionist colour.' (Letters, no. 561, [April 1911])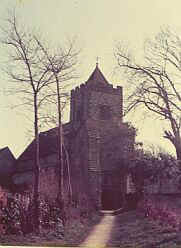 FIRLE CHURCHYARD

The graves of Vanessa and Quentin Bell and Duncan Grant are quite close to the wall on the North side of the churchyard.

THE RAM INN
Is on the left as you enter the street in Firle village. 'K.M. [Katherine Mansfield] went after lunch, in the fly from the Ram, which took Lytton's bag also. ... L. bought me 10 packets of cigarettes: importation stopped.'(Virginia Woolf, Diary, 22 August 1917.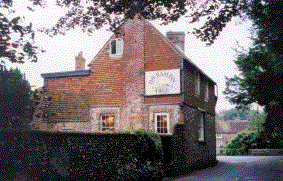 The Ram Inn - Firle, Sussex
Virginia Woolf is now recognised as one of Britain's greatest writer of the twentieth century. The Virginia Woolf Society of Great Britain was formed in August 1998 and now boats some 400 members from Britain, Europe and around the world.

The first edition of the Society's journal, the Virginia Woolf Bulletin, was published on Woolf's 117th birthday, 25 January 1999. She was represented in this first issue by her previously unpublished short story entitled 'A Scene from the Past', as well as by two unpublished letters. The Society prides itself on the fact that each issue of their journal includes
previously unpublished material by Woolf.
Why not use the links below to visit the Society's website:
Home | Message from the Society | The Virginia Woolf Bulletin | Society Publications

Resources | Membership | Events | Useful Links
---
Présence de Virginia Woolf: Les Heures.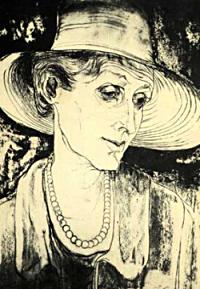 Virginia Woolf
De prachtige film The hours van Stephan Daldry, die iedereen twee keer moet zien, naar de gelijknamige roman van Michael Cunningham, is een eerbewijs aan Virginia Woolf, aan haar boek Mrs Dalloway, en vooral aan wat literatuur vermag. Camille Mortagne analyseert de werking en thematiek van Woolfs oeuvre en hoe biografische elementen daarin hun plaats hebben.
In het Frans.
---
The Ram serves traditional pub food every day, from midday until 9pm, with a scrumptious Sussex cream tea available from 3pm until 5.30pm. As well as the delicious, wide-ranging menu, there is also a special children's menu and tins of babyfood available, with all the facilities you may need for heating up bottles and food. The bar stocks three real ales, including Harveys, and a traditional hand-pulled cider. There is a large range of soft drink and a selection of children's drinks too.
The proprietors Shaun and Hayley invite you to sample the delights of the Sussex countryside. The Ram Inn is not far from the famous Glyndebourne Opera House near Lewes.
There is nothing better than a Sussex pub, and, certainly, there is nothing more cosy and inviting than a rambling wooden oasis, with eccentric little hidey-holes and a huge garden so you can lose your kids in it. The Ram Inn at Firle has all these ingredients and more. This interesting old house, once the law courts complete with a holding cell in the basement, is under new management. The pub has been refitted in traditional style and now boasts a superb new menu to tempt your taste buds with generous portions and at reasonable prices.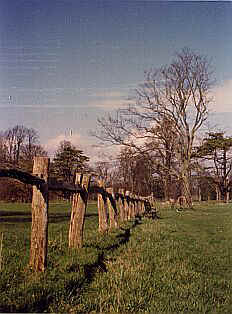 Mon-Sat 11.30-23.00; Sun 12.00-22.30
Traditional pub food served all day
Visa, Mastercard, Delta, Switch
Children's play area, beer garden, parking, excellent baby facilities
THE RAM INN
Firle, Nr Lewes, East Sussex, BN8 6NS
Tel: 01273 858222
Directions: From the end of the M23, follow the A23 towards Brighton. When you reach the A27 turn left and follow it to Lewes, and then on towards Eastbourne. About 4 miles beyond Lewes, past the turning for the A26, Firle is signposted on the left.
Firle Place, Charleston Farmhouse 2 miles, Glyndebourne 3 miles, Lewes Castle 5 miles, Michelham Priory 8 miles, Brighton 12 miles, Seven Sisters Country Park 10 miles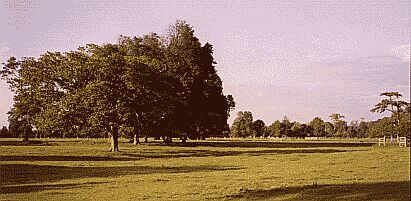 LOCAL ACTIVITIES:
Airworks Paragliding Centre
Stephen Purdie. Tel: 01273 858108. Fax: 01273 858107.
The Old Station, Glynde, East Sussex, BN8 6SS.
Enthusiastic professional team led by 2000 British Champion & 2003 Squad member. Yr rnd pg & hg trng to all levels. High instructor to student ratios. Service/test ctre. . HG: HPG: H
---
Southdown School of Hang Gliding
Gibraltar Farm, Wick Street, Firle, Lewes, East Sussex, BN8 6NB
Tel: 07890 362648
Photo from Firle Beacon looking to Glyndebourne © Nelson Kruschandl 2005
GLYNDEBOURNE OPERA
Glyndebourne is a country house near Lewes in East Sussex, England. Since 1934 it has been the venue of the annual Glyndebourne Opera Festival.
John Christie inherited the country house in 1920. He owned the organ building company of Hill, Norman & Beard Ltd and began to adapt Glyndebourne's 80 ft. long music room into an organ room, creating one of the largest organs outside of a cathedral in the country. Christie's fondness for music led him to hold regular amateur opera evenings in this room and it was at one of these that he met his future wife Audrey Mildmay. She was a professional singer and had been engaged to add a touch of professionalism to the proceedings. During their honeymoon attending the Salzburg and Bayreuth festivals, Christie and his wife came up with the idea of bringing professional opera to Glyndebourne. They built a theatre with a 300-seat auditorium and a large orchestra pit. Christie engaged conductor Fritz Busch and stage director Carl Ebert, both exiles from Nazi Germany, and staged the first performance on May 28, 1934.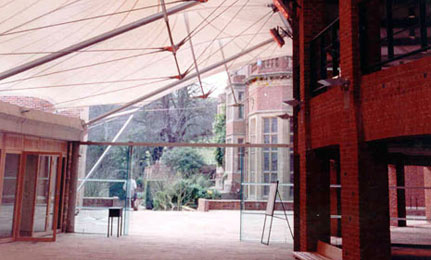 Glyndebourne Opera House near Lewes
John Christie's original theatre, built on the side of the house, was enlarged and improved many times after its initial construction, and by the early 1990s it included a conglomeration of outbuildings housing restaurants, dressing rooms, storage and other facilities. In 1992 the old theatre hosted its last festival, and in 1994 construction of a brand new theatre housing a 1200-seat auditorium at Glyndebourne was completed at a cost of some £34 million, raised through public donations.
Glyndebourne is a magnificent country house set in the Sussex countryside and is the home of George William Langham Christie and his wife Patricia. The Glyndebourne Opera was the creation of his parents John and Audrey Christie who set up the opera in the grounds of their country home in 1934.
The family are still heavily involved with the Opera today and George Christie has recently overseen the completion of the new theatre.
Visit the Glyndebourne Opera web site - http://www.glyndebourne.co.uk/
CHRISTIE OF GLYNDEBOURNE
GEORGE WILLIAM LANGHAM CHRISTIE, of Glyndebourne, nr Lewes, Sussex, Assist to Sec of Calouste Gulbenkian Foundation 1957-62, chm of Glyndebourne Productions Ltd from 1958, and of other family concerns; b 31 Dec 1934; educ Eton, and Trin Coll Cambridge; m 8 Aug 1958, •Patricia Mary, dau of late Ivor Percy Nicholson, and of Mrs. Alan William Thoburn McGaw, of Tuesley Manor, Godalming, Surrey (see BURKE'S Peerage)
Glyndebourne Opera House Links:
Glyndebourne | Tour 2005 | Archive | Dining | Shop | Press | Messages |
Concerts | Box Office | Book Online
Box Office:

Glyndebourne Opera House
Glyndebourne
Lewes
East Sussex
BN8 6SH
England


Email:

Phone for Tickets:

01273 812321

Fax:

01273 814686

Venue:

Glyndebourne Opera House
Glyndebourne
Lewes
East Sussex
BN8 6SH
England


Email:

Phone for enquiries:

01273 812321

Fax:

01273 814 686
---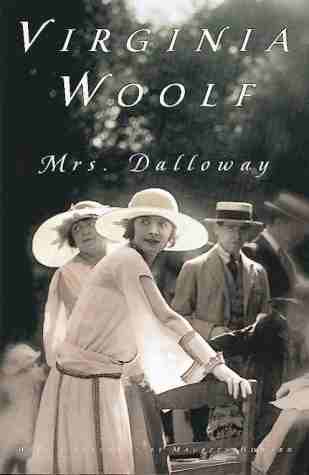 Places to stay near the Ram Inn
LINKS:
SUSSEX INDEX A - Z
BEACHY HEAD - BELL TOOT (BELLE TOUT) LIGHTHOUSE
CHIDDINGLY - HORSE SHOW and GYMKHANA
CUCKMERE VALLEY - EXCEAT
EAST SUSSEX
EASTBOURNE - EASTBOURNE PIER
TWISSELLS MILL, OLD HEATHFIELD
---
A taste for adventure capitalists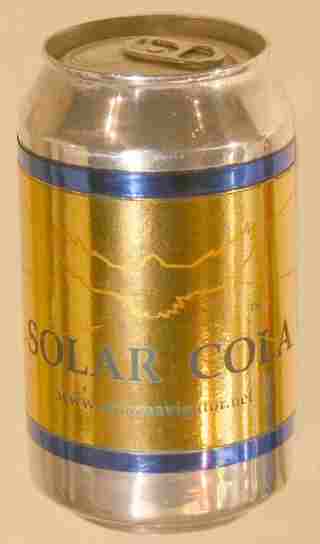 Solar Cola - a healthier alternative