Herstmonceux Castle, overlooking the Pevensey Levels, "was built in 1440 by Sir Roger de Fiennes [otherwise Fenys and Fynes], whose ancestor Sir John had early in the previous century married the heiress to the estates, Maud de Monceux" (1).
In its original state, Herstmonceux Castle was "one of the earliest really ambitious brick structures in England" (2) - or as J.R. Armstrong puts it, the Castle was "the first building of any size to be built of [brick] since Roman times" (3). Roman skills in brick-making lost under the Saxons were reintroduced to Sussex, "probably under Flemish supervision, for the building of Herstmonceux Castle" (4). Mark Antony Lower says, "when in full repair [it] was considered the largest private house in the kingdom" (5).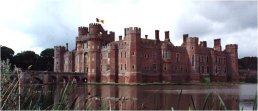 Herstmonceux Castle
Herstmonceux was a significant place long before the Castle was built. There is evidence of Roman remains, and in the 12th century a saxon lady, Idonea de Herst married a Norman nobleman, Ingelram de Monceux, to give the place it's name. The name of the owners changed through marriage to Fiennes, and the family increased in wealth and power. James Fiennes distinguished himself fighting for King Henry V at the Battle of Agincourt and later became sheriff of Surrey and Sussex.
It was his elder brother, Sir Roger Fiennes, Treasurer of the Household of Henry V1, who started building the castle in 1441. This is one of the first major brick buildings (today it is the oldest brick building of any note still standing in England) and was years ahead of it's time in other respects, with concentration more on grandeur and comfort than on defence.
The family fortunes are interesting and varied,but by 1700 the last Lord Dacre, Earl of Sussex, was forced to sell Herstmonceux Castle. By the end of this century the owner, Robert Hare had demolished most of it and used the bricks to refashion Herstmonceux Place, further up the hill.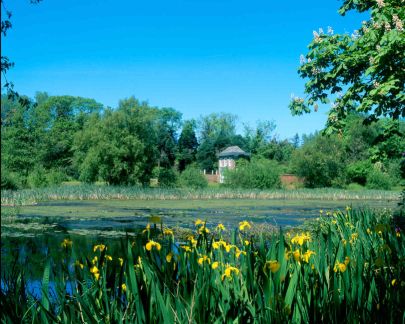 Peter Brandon calls the Castle one of the two "speciments of feudal magnificence" in the County - the other is Bodiam Castle - and "one of the stateliest and largest houses in the kingdom": it has "quadrangular shapes with symmetrically placed polygonal towers in each of the corners... be-pinnacled with smaller towers and turrets at intervals along the curtain walls.... embellished with a noble gatehouse as the main front" (6). It is, however, "altogether, in spite of its moat, its battlements, and its turrets, a mansion rather than a castle" (7).
The "site lies very low" (Brandon) - that is, in common with others of its time, it has no "prospect". As Horace Walpole, seeing it as something of a ruin, wrote to Richard Bentley on 5 August 1752, "the building, for convenience of the moat, sees nothing at all" (8).
Roger de Fiennes's son Richard, Sheriff of Sussex in 1452, married Joan, heiress of Thomas, Lord Dacre, and was "in her [sic] right... declared, in 1458, Baron Dacre of the South". Dacre, whom Charles II made Earl of Sussex, lost the estates "by extravagance and gambling" (9). It passed to George Naylor and the Hare family, "whose members ranged from the eccentric to the downright mad" (10). In 1775 it was considered beyond repair and its interior was demolished, the materials used for an addition to Herstmonceux Place.
In 1794, Robert Marsham wrote to Gilbert White about "the magnificent beeches of Herstmonceux Castle... One beech felled here around 1750 had run 25m to the first branch" (11). There is a rare black gum tree (Eucalyptus aggregata) east of the moat.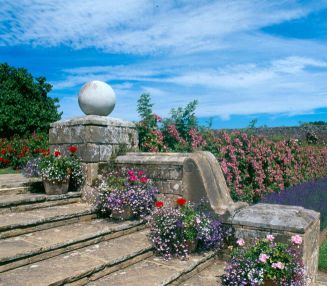 The castle had slowly deteriorated into a ruin by 1911 until it was purchased by Lt. Colonel Claude Lowther.
Restoration of the castle was begun in 1912 under Colonel Claude Lowther who used local craftsmen to carry out building works to the south front of the building. Col Lowther was responsible for much of the present design and for installing a number of pieces of fine woodwork and panelling purchased from other great historic houses in England. He died in 1929.
Then "more seriously and indeed exemplarily by Sir Paul Latham in 1933" (12). The architect was W.H. Godfrey of Lewes. The original four courtyards were, however, made into one. Sir Paul Latham contributed very greatly to the construction of the castle both internally and externally. In 1946 he sold it to the Admiralty who bought the estate for the Royal Greenwich Observatory, and it became an important scientific institution for the next 40 years.
In 1993 Herstmonceux Castle was acquired by Queen's University of Canada through the generosity of Drs Alfred and Isabel Bader, and is now an International Study Centre attracting students from around the world.
It was during a visit to their Sussex home that Drs Alfred and Isabel Bader chanced on an advertisement offering Herstmonceux Castle for sale, and their vision and support for the potential of the Castle taking on a new guise as an International Study Centre, bringing students from all over the world to study in the beauty and tranquillity of East Sussex countryside.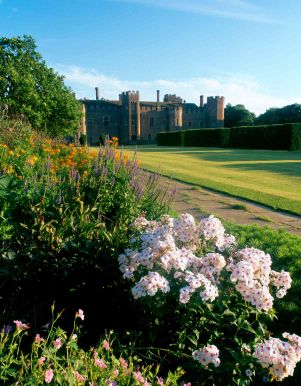 NOTES

(1) Judith Glover, Sussex Place-Names their origins and meanings (Newbury: Countryside Books, 1997), 107.
(2) Ian Nairn and Niklaus Pevsner, The Buildings of England: Sussex (Harmondsworth: Penguin Books, 1965), 50.
(3) J.R. Armstrong, A History of Sussex (Chichester: Phillimore, 1961; 4th edition 1995), 75.
(4) Kim Leslie and Brian Short, eds, A Historical Atlas of Sussex (Chichester: Phillimore & Co. Ltd, 1999), 106.
(5) Mark Antony Lower, A Compendious History of Sussex (Lewes: George P. Bacon, 1870), I. 254.
(6) Peter Brandon, The Sussex Landscape (London: Hodder and Stoughton, 1974), 134, 135.
(7) Nairn and Pevsner, 534.
(8) Horace Walpole, reprinted in Thomas Walker Horsfield, The History, Antiquities and Topography of the County of Sussex (Lewes: Sussex Press, 1835), I.551.
(9) Lower, 255.
(10) John Godfrey, Sussex (London: Michael Joseph, 1990), 98.
(11) Owen Johnson, The Sussex Tree Book (Westmeston: the Pomegranate Press, 1998), 59.
(12) Nairn and Pevsner, 534-35.
LINKS TO PARISH WEBSITE:
brief history of Herstmonceux
Herstmonceux Parish - vignettes from Parish Council minutes
the name "Herstmonceux"
the Hundred of Foxearle
Herstmonceux Castle
History of Herstmonceux Castle
The Royal Greenwich Observatory at Herstmonceux
Herstmonceux Castle today
The Science Centre & Discovery Park
The Isaac Newton Observatory Trust plans
Herstmonceux CE Primary School
All Saints Church
Cowbeech village: history & environment
Gardner Street
small houses and cottages
The Met Office in Herstmonceux
village conservation area & South East in Bloom Competition
Sussex trug baskets
the Steam House (Lime Park)
Wealden Local Plan 1998 for Herstmonceux
population of the Parish
listed buildings in the Parish
protected trees in the Parish
19th Century Photographs
Windmill Hill
The Windmill Hill Windmill
The Allfree School
more about Herstmonceux history & environment
Herstmonceux & Wartling Research Group
Varengeville-sur-Mer (Normandy)
SUSSEX INDEX A - Z
BEACHY HEAD - BELL TOOT (BELLE TOUT) LIGHTHOUSE
CHIDDINGLY - HORSE SHOW and GYMKHANA
CUCKMERE VALLEY - EXCEAT
EAST SUSSEX
EASTBOURNE - EASTBOURNE PIER
HERSTMONCEUX - CASTLE - CE SCHOOL - LINKS - FESTIVAL
TWISSELLS MILL, OLD HEATHFIELD
Herstmonceux Electricity Generating Works Circa. 1900 - 1936
Introduction | Instructions | ISBN | Batteries | Boiler Room | Floor Plan | Ron Saunders
Industrial Revolution | Lime Park | Machinery | Map | Power House | Argus 1999
Public Supply | Roof Construction | Rural Supply | Sussex Express 1913 | Conclusion
Archaeology South East | East Sussex CC | English Heritage | SIAS | Sx Exp 1999
Memories of Herstmonceux by Margaret Pollard
The International Study Centre, Queen's University (Canada), Hailsham,
East Sussex, England BN27 1RN
Tel: +44 (0) 1323 834444, Fax: +44 (0) 1323 834499
International Study Centre Web Page
Opening times and prices for 2005 How to get to Herstmonceux Castle

16th April - 23rd October 10am - 6pm (last admission 5pm) Closed Saturday 30th July.
In October closes one hour earlier.

Season tickets for the gardens and grounds available - for further information please contact 01323-834481

Daily Rates
Gardens & Grounds

Gardens & Grounds + Science Centre

Castle Tour
Adults
£4.50
£9.60
£2.50
Children under 15 / students
£3.00
£6.80
£1.00
Children under 5
Free
Free
Free
Concessions:
Senior Citizens
Disabled
£3.50
£7.50
£2.50
Family Ticket
(2 adults + 3 children or 1 adult + 4 children)
£12.00
£30.10
Not applicable with family ticket. Purchase tour tickets individually
*Group rates (15+)
Gardens & Grounds

Gardens & Grounds + Science Centre

Castle Tours
Adults

£3.50

£9.00

£2.50

Children under 15 / students

£2.00

£5.90

£1.00

Children under 5

Free

Free

Free

Concessions:
Senior Citizens
Disabled

£3.00

£6.90

£2.50
* We recommend that coach parties/groups pre-book, please telephone 01323-834457

These prices are not valid for the Medieval Festival or Special events.

The Castle is not open to the public, however guided tours are conducted at an extra charge and subject to availability, but due to the operation of a busy working University we strongly advise you to phone for confirmation of times before your visit.
No Tours 24th-31st July.
For enquires please phone +44 (0) 1323 833816.
The estate is also the site of the "hands on" science centre which is open in the famous Equatorial Telescope Buildings, providing interest for all the family (separate entry fee).

If you wish to visit both the Science Centre and the Grounds and Gardens a whole days visit is recommended . A joint ticket is available.
For enquires please phone +44 (0) 1323 832731.
http://www.science-project.org/

Castle History Book available by mail order priced:
£5.00 UK and £7.00 overseas (including P&P)
Payment in sterling only by credit card or cheques made payable to:
Herstmonceux Castle Enterprises
at
Herstmonceux Castle
Hailsham
East Sussex
BN27 1RN
FAO: Shop Manager
NB: Please include a delivery address

Local Tourism Web Sites

How to get to Herstmonceux Castle
A taste for adventure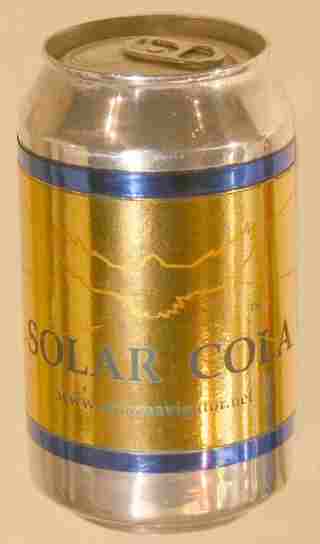 Solar Cola - a healthier alternative