East Sussex has five District and Borough Councils, each with a border on the coast. From west to east they are: Lewes District Council, Wealden District Council, Eastbourne Borough Council, Rother District Council and Hastings Borough Council.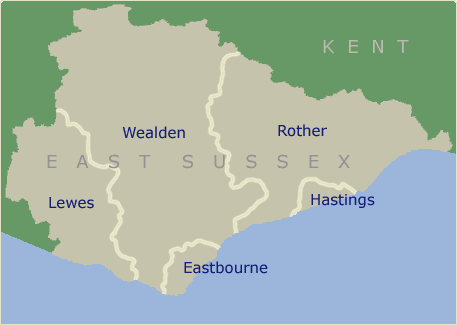 Eastbourne Borough Council
Town Hall
Eastbourne BN21 4UG
Tel: 01323 410000
Fax: 01323 430745
E-mail: enquiries@eastbourne.gov.uk
Hastings Borough Council
Town Hall
Queen's Road
Hastings TN34 1QR
Tel: 01424 781066
Fax: 01424 787879
Minicom: (01424) 781755
E-mail: hbc@hastings.gov.uk
Lewes District Council
Lewes House
32 High Street
Lewes BN7 2LX
Tel: 01273 471600
Fax: 01273 479011
Minicom: (01273) 487153
E-mail: admin@lewes.gov.uk
Rother District Council
The Town Hall
Bexhill-on-Sea TN39 3JX
Tel: 01424 787878
Fax: 01424 787879
E-mail: chiefexec@rother.gov.uk
Wealden District Council
Pine Grove
Crowborough TN6 1DH
Tel: 01892 653311
Fax: 01892 602222
E-mail: info@wealden.gov.uk
Places of interest
East Sussex coat of arms
Properties Open to the Public
Useful Information
SUSSEX PAST | EVENTS | RESEARCH | PROPERTIES | EDUCATION | MEMBERSHIP | WEDDINGS | SHOP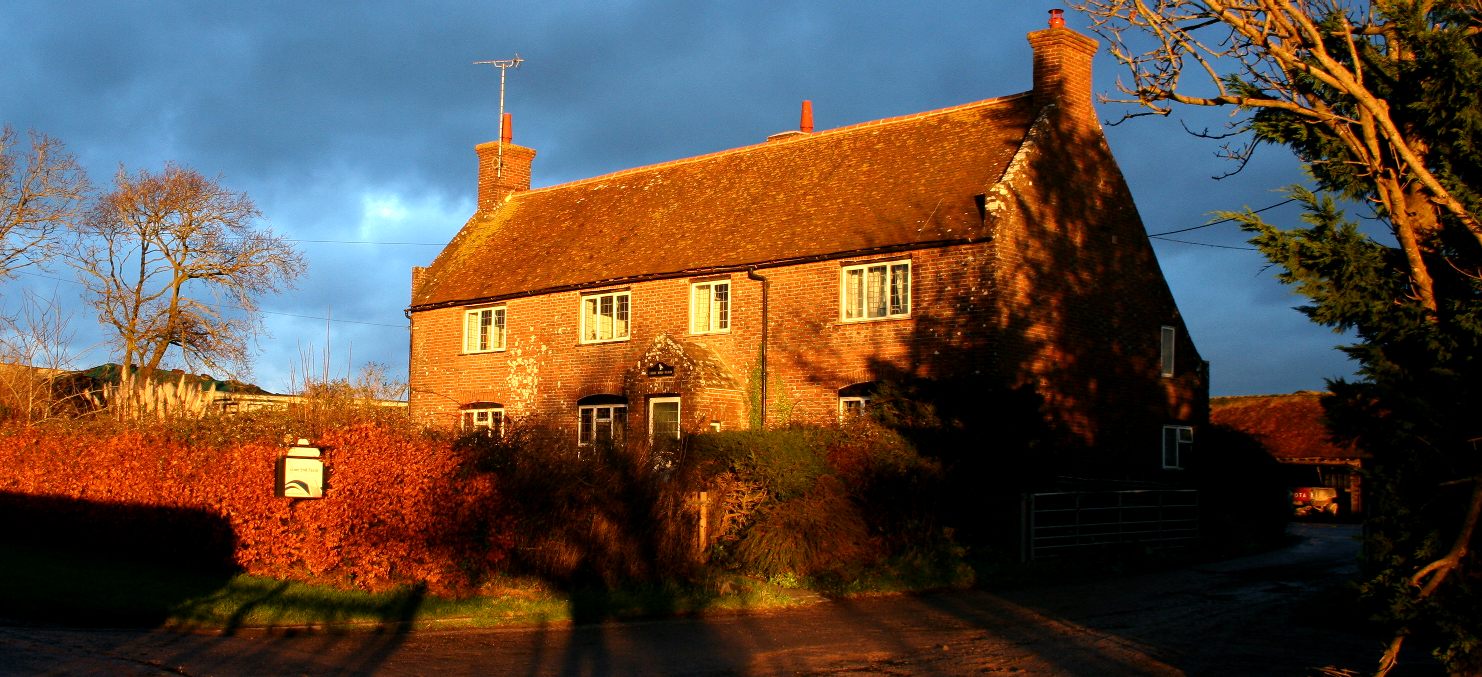 Lime End Farm, Church Road, Herstmonceux in Sussex. December sunset 2017. The Weald was at the heart of the early iron making industry. Copyright photograph © Cleaner Ocean Foundation Ltd, all rights reserved.
East Sussex County Council
Thursday 23 March 2006
David Miliband MP, Cabinet Minister for Communities and Local Government, will be visiting East Sussex this week as part of a series of visits he is making to different parts of the country to discuss the future role, functions and form of local authorities in England.
If you are a senior citizen aged 60 or over or registered disabled, you will be entitled to free bus travel within East Sussex from 1 April 2006.

Latest, 21 March. Several of our recognised trade unions have planned industrial action for Tuesday 28 March. Information for residents and employees will be updated here regularly.
Most popular this month
East Sussex County Council, County Hall, St Anne's Crescent, Lewes, BN7 1SF. Tel: 01273 481000
SUSSEX INDEX A - Z
BEACHY HEAD - BELL TOOT (BELLE TOUT) LIGHTHOUSE
CHIDDINGLY - HORSE SHOW and GYMKHANA
CUCKMERE VALLEY - EXCEAT
EAST SUSSEX
EASTBOURNE - EASTBOURNE PIER
TWISSELLS MILL, OLD HEATHFIELD
A taste for adventure capitalists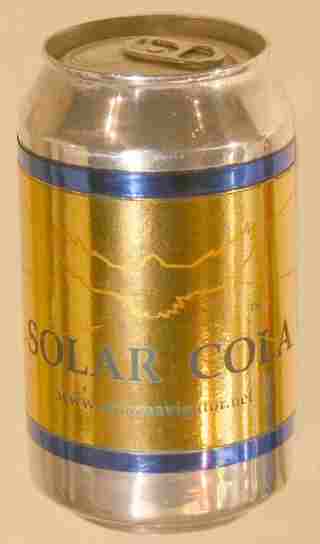 Solar Cola - a healthier alternative