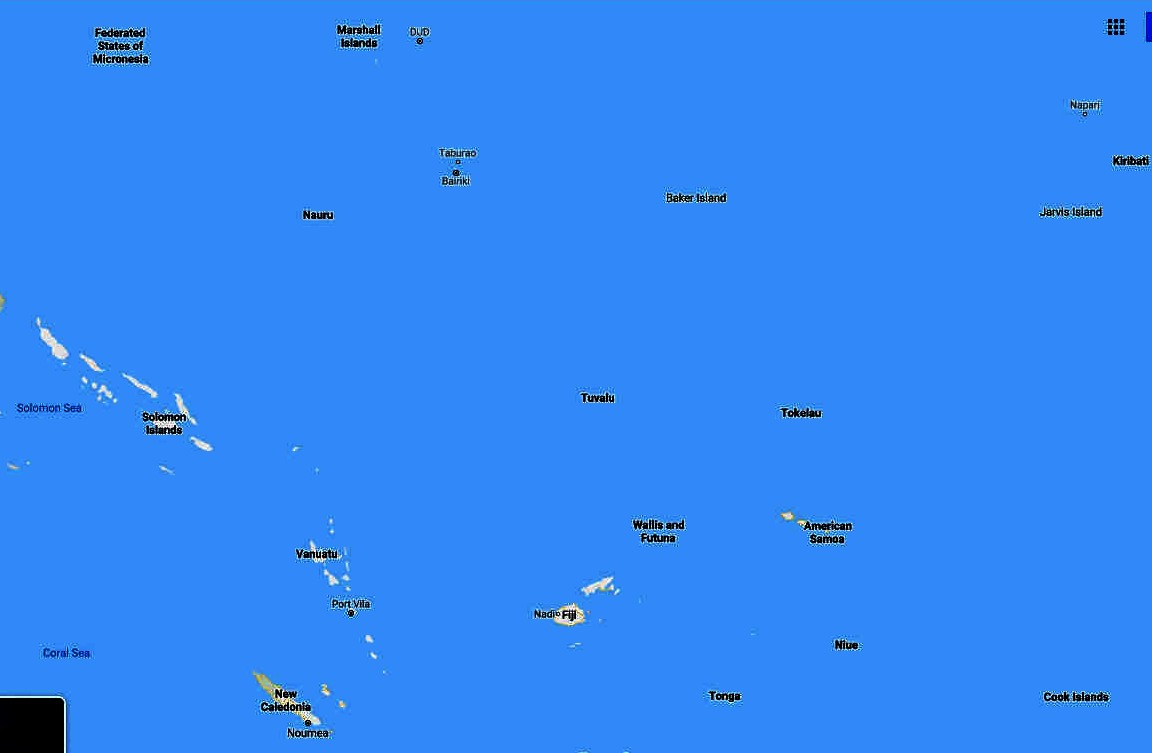 Map of the Pacific Islands, showing the partner governments to a Blue Bond, that is to enable the stability of transportation and move away from fossil fuels.
Vanuatu is a Pacific island country located in the South Pacific Ocean. The archipelago, which is of volcanic origin, is 1,750 kilometres (1,090 mi) east of northern Australia, 540 kilometres (340 mi) northeast of New Caledonia, east of New Guinea, southeast of the Solomon Islands, and west of Fiji.

Vanuatu was first inhabited by Melanesian people. The first Europeans to visit the islands were a Spanish expedition led by Portuguese navigator Fernandes de Queirós, who arrived on the largest island, Espíritu Santo, in 1606. Since the Portuguese and Spanish monarchies had been unified under the king of Spain in 1580 (following the vacancy of the Portuguese throne, which lasted for sixty years, until 1640, when the Portuguese monarchy was restored), Queirós claimed the archipelago for Spain, as part of the colonial Spanish East Indies, and named it La Austrialia del Espíritu Santo.

In the 1880s, France and the United Kingdom claimed parts of the archipelago, and in 1906, they agreed on a framework for jointly managing the archipelago as the New Hebrides through an Anglo–French condominium. An independence movement arose in the 1970s, and the Republic of Vanuatu was founded in 1980. Since independence, the country has become a member of the United Nations, Commonwealth of Nations, Organisation internationale de la Francophonie and the Pacific Islands Forum.
ECONOMICS

The four mainstays of the economy are agriculture, tourism, offshore financial services, and raising cattle. Vanuatu sells citizenship for about $150,000, and its passports allow visa-free travel throughout Europe. With demand from the Chinese market booming, passport sales may now account for more than 30% of the country's revenue. There is substantial fishing activity, although this industry does not bring in much foreign exchange. Exports include copra, kava, beef, cocoa and timber, and imports include machinery and equipment, foodstuffs and fuels. In contrast, mining activity is unsubstantial.

Although manganese mining halted in 1978, there was an agreement in 2006 to export manganese already mined but not yet exported. The country has no known petroleum deposits. A small light-industry sector caters to the local market. Tax revenues come mainly from import duties and a 15% VAT on goods and services. Economic development is hindered by dependence on relatively few commodity exports, vulnerability to natural disasters, and long distances between constituent islands and from main markets.

Agriculture is used for consumption as well as for export. It provides a living for 65% of the population. In particular, production of copra and kava create substantial revenue. Many farmers have been abandoning cultivation of food crops, and use earnings from kava cultivation to buy food. Kava has also been used in ceremonial exchanges between clans and villages. Cocoa is also grown for foreign exchange.

In 2007, the number of households engaged in fishing was 15,758, mainly for consumption (99%), and the average number of weekly fishing trips was 3. The tropical climate enables growing of a wide range of fruits and vegetables and spices, including banana, garlic, cabbage, peanuts, pineapples, sugarcane, taro, yams, watermelons, leaf spices, carrots, radishes, eggplants, vanilla (both green and cured), pepper, cucumber and many others. In 2007, the value (in terms of millions of vatu – the official currency of Vanuatu), for agricultural products, was estimated for different products: kava (341 million vatu), copra (195), cattle (135), crop gardens (93), cocoa (59), forestry (56), fishing (24) and coffee (12).
Tourism brings in much-needed foreign exchange. Vanuatu is widely recognised as one of the premier vacation destinations for scuba divers wishing to explore coral reefs of the South Pacific region. A further significant attraction to scuba divers is the wreck of the US ocean liner and converted troop carrier SS President Coolidge on Espiritu Santo island. Sunk during World War II, it is one of the largest shipwrecks in the world that is accessible for recreational diving. Tourism increased 17% from 2007 to 2008 to reach 196,134 arrivals, according to one estimate. The 2008 total is a sharp increase from 2000, in which there were only 57,000 visitors (of these, 37,000 were from Australia, 8,000 from New Zealand, 6,000 from New Caledonia, 3,000 from Europe, 1,000 from North America, 1,000 from Japan. Tourism has been promoted, in part, by Vanuatu being the site of several reality-TV shows. The ninth season of the reality TV series Survivor was filmed on Vanuatu, entitled Survivor: Vanuatu—Islands of Fire. Two years later, Australia's Celebrity Survivor was filmed at the same location used by the US version. In mid-2002, the government stepped up efforts to boost tourism.
Financial services are an important part of the economy. Vanuatu is a tax haven that until 2008 did not release account information to other governments or law-enforcement agencies. International pressure, mainly from Australia, influenced the Vanuatu government to begin adhering to international norms to improve transparency. In Vanuatu, there is no income tax, withholding tax, capital gains tax, inheritance tax, or exchange control. Many international ship-management companies choose to flag their ships under the Vanuatu flag, because of the tax benefits and favourable labour laws (Vanuatu is a full member of the International Maritime Organization and applies its international conventions). Vanuatu is recognised as a "flag of convenience" country. Several file-sharing groups, such as the providers of the KaZaA network of Sharman Networks and the developers of WinMX, have chosen to incorporate in Vanuatu to avoid regulation and legal challenges. In response to foreign concerns the government has promised to tighten regulation of its offshore financial centre. Vanuatu receives foreign aid mainly from Australia and New Zealand.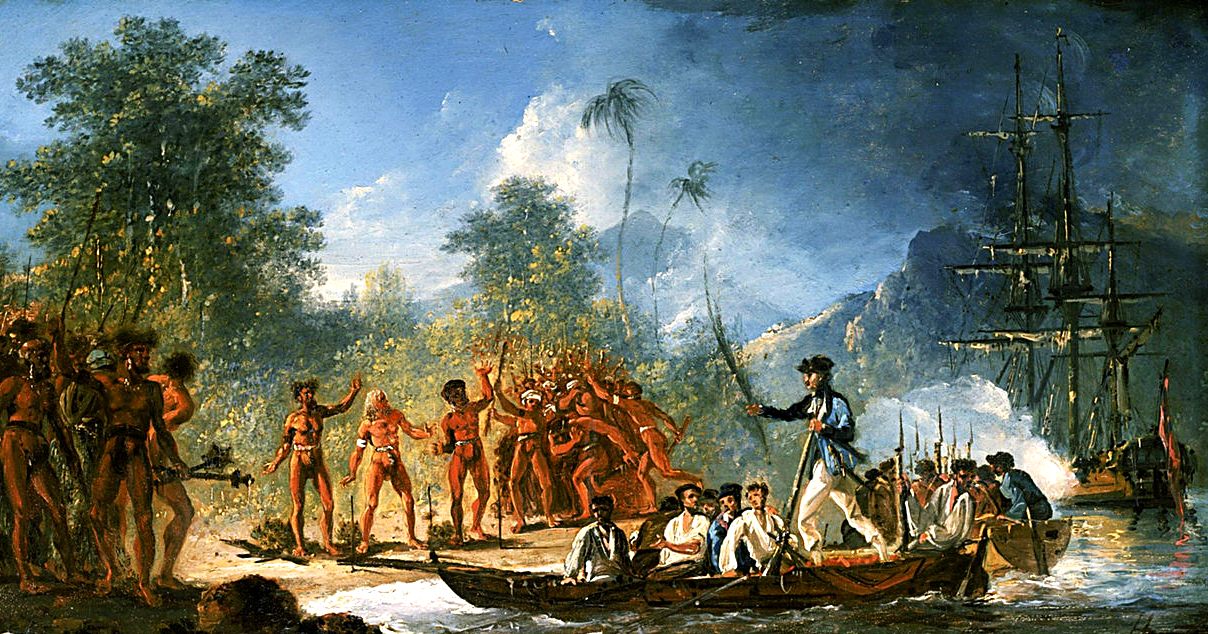 Captain James Cook landing at Tana
2019 PACIFIC BLUE SHIPPING PARTNERSHIP
The Pacific Coalition know as the Pacific Blue Shipping Partnership includes the Governments of: Fiji, Marshall, Samoan, Solomon, Tuvalu and Vanuatu Islands, as announced on Tuesday 24th September 2019. The Partnership has set an emissions reduction target of 40% by 2030, and full decarbonisation by 2050. There are as yet limited practical solutions to solve the coalition's aims.
The region imports 95% of its fossil fuels. Imported petroleum accounts for an average of 40% of GDP in Pacific island countries, with the transport sector the largest fuel user.
In archipelago states of small island populations spread over vast ocean distances, sea travel is vital for linking communities and for economic development. The lack of regular connectivity between islands is a major constraint on domestic, social and economic development and on international trade. This represents a challenge that falls within scope of the Horizon 2020 call for proposal in September 2019.
Dr Peter Nuttall, a scientific and technical adviser for the Micronesian Center for Sustainable Transport at the University of the South Pacific, told the Guardian that shipping was the "absolute lifeline" of any Pacific community.

"Without shipping, our economies die, our people can't survive. In places like the Solomon Islands or the Marshall Islands, 80% to 90% of all goods arrive by ship. We have the most expensive shipping in the world, the longest transport routes, and the worst ships."

He said the Pacific was acutely vulnerable to oil shocks, citing examples from remote Pacific islands where critical services, such as visits by health professionals, had to be abandoned because fuel prices were too high.

Dr Nuttall said the Pacific "cannot wait for the rest of the world. We have to bespoke design a Pacific solution if it is going to work, not leave the Pacific to languish.
We're running the biggest risk. The Pacific did nothing to cause climate change, but we're about to get smashed by it. What is it we can practically do to make people's lives better now? We know the answers, and we don't have time to wait."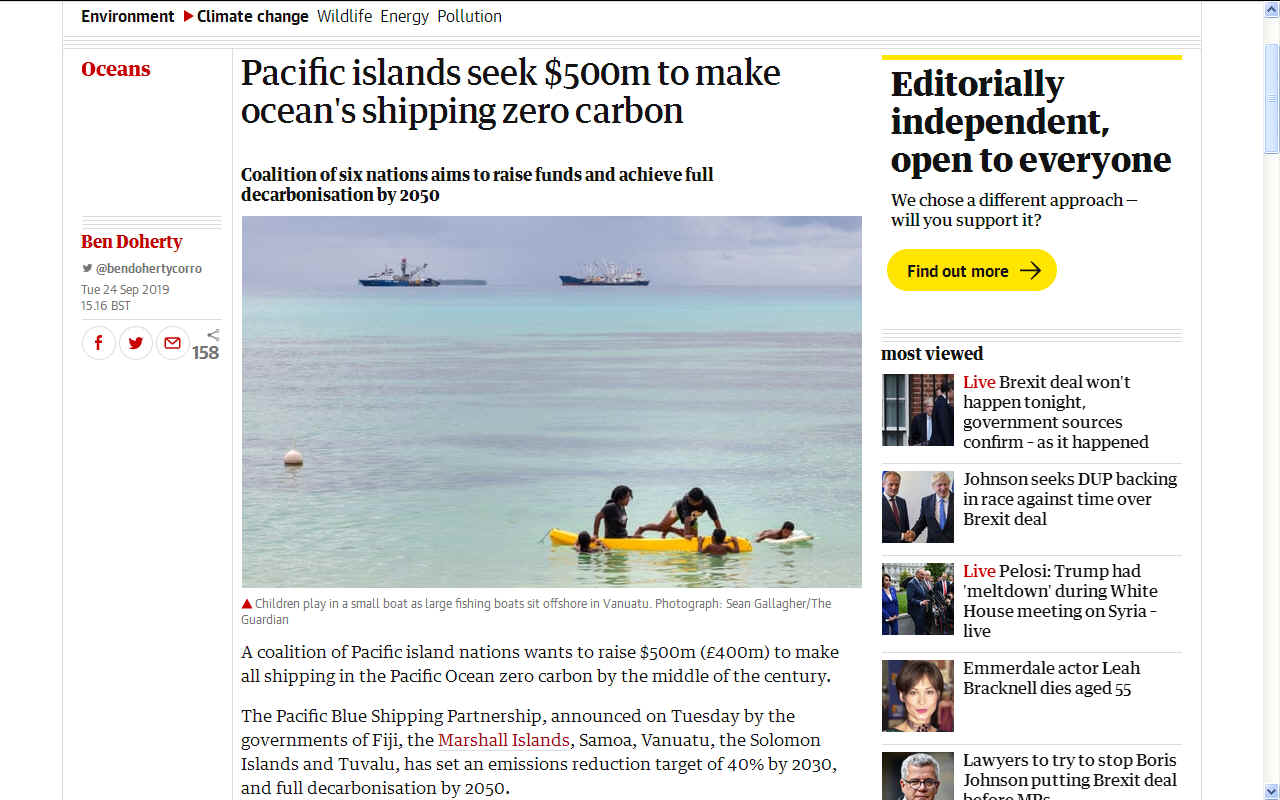 2019 - Pacific Island coalition seeks zero carbon shipping.
In preserving the Vanuatu islands natural heritage ..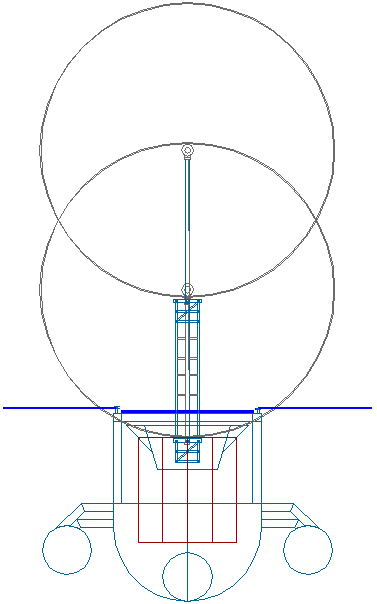 ZEV - End view of a zero emission container ship that is designed for long distance runs and payloads of 120 tonnes. Ideal for economical transport with adding to global warming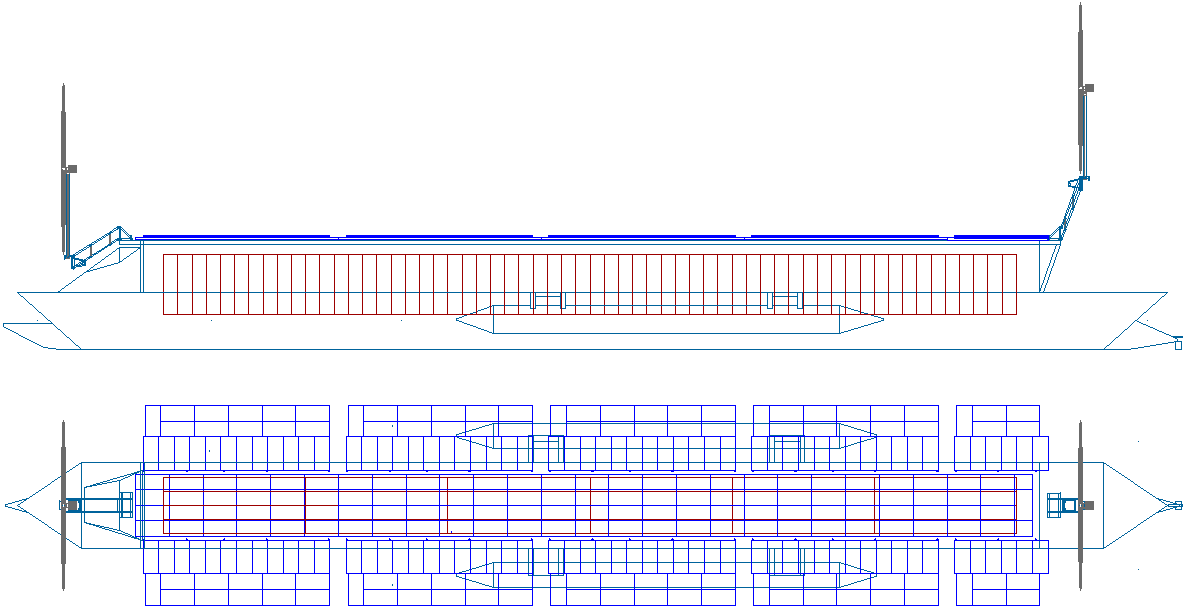 ZEV - Side and plan views of a zero carbon container ship that is powered only by the sun and wind. The design features autonomous tracking of the light and wind energy using computers, to enhance energy harvesting.
LINKS:
Solar Cola drinkers care about climate chaos ...
.. Thirst for Life
(330ml Earth can)
ACIDIFICATION - ADRIATIC - AEGEAN - ARCTIC - ATLANTIC - BALTIC - BAY BENGAL - BAY BISCAY - BERING - BLACK - CARIBBEAN - CORAL - EAST CHINA SEA
ENGLISH CH - GOC - GUANABARA - GULF GUINEA - GULF MEXICO - INDIAN - IONIAN - IRISH - MEDITERRANEAN - NORTH SEA - PACIFIC
PERSIAN GULF - SEA JAPAN - STH CHINA - PLASTIC - PLANKTON - PLASTIC OCEANS - SEA LEVEL RISE - SOUTHERN - TYRRHENIAN