Madame Tussauds is a famous wax museum in London with branches in a number of major cities. It was set up by wax sculptor Marie Tussaud.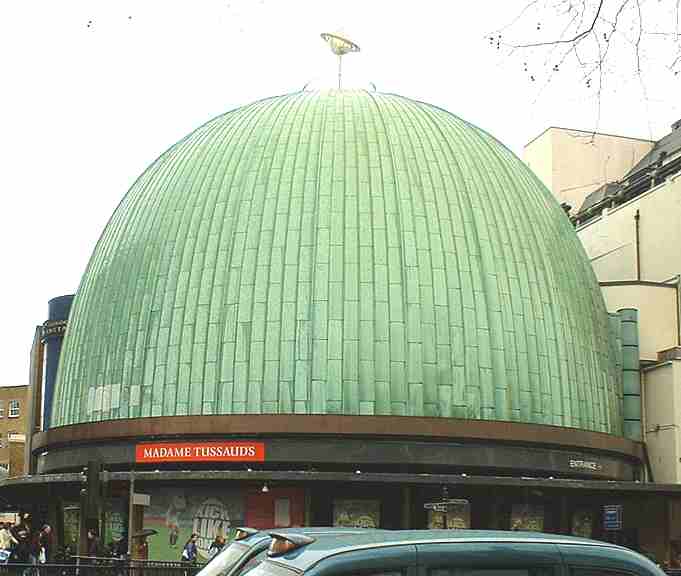 Madame Tussauds in London
OVERVIEW
Marie Tussaud (1761–1850), born Marie Grosholtz in Strasbourg, France, worked as a housekeeper for Dr. Philippe Curtius, a physician skilled in wax modelling. Curtius taught Tussaud the art of wax modelling. In 1765, Curtius made a waxwork of Marie-Jeanne du Barry, Louis XV's mistress. A cast of that mould is the oldest work currently on display. The first exhibition of Curtius' waxworks was shown in 1770, and attracted a large audience. The exhibition moved to the Palais Royal in Paris in 1776. He opened a second location on Boulevard du Temple in 1782, the "Caverne des Grands Voleurs", a precursor to the later Chamber of Horrors.
Tussaud created her first wax figure, of Francois Marie Arouet de Voltaire, in 1777. Other famous persons she modelled at that time include Jean-Jacques Rousseau and Benjamin Franklin. During the French Revolution she made wax death masks of prominent victims. She would search through corpses to find the decapitated heads of the citizens which the death masks were to depict. When Curtius died in 1794, he left his collection of waxworks to Marie. In 1802, she went to London. As a result of the Franco-English war, she was unable to return to France, so with her collection she travelled throughout Great Britain and Ireland. She established her first permanent exhibition on Baker Street in London in 1835 (on the "Baker Street Bazaar").
One of the main attractions of her museum was the Chamber of Horrors. This part of the exhibition included some victims of the French Revolution and also newly created figures of murderers and other criminals. The name was given by a contributor to Punch in 1845.
Other famous people were added to the exhibition, including Horatio Nelson, and Sir Walter Scott. Some of the sculptures done by Tussaud herself still exist. In 1842, she made a self portrait which is now on display at the entrance of her museum.
The museum moved to its current location on Marylebone Road in 1884. In 1925 a fire destroyed many of the figures, but the moulds survived, allowing the historical waxworks to be remade.
Madame Tussaud's wax museum has now grown to become a major tourist attraction in London, incorporating the London Planetarium in its west wing. It has expanded with branches in Amsterdam, Hong Kong, Las Vegas and New York City, with another scheduled to open in Hollywood. Today's wax figures at Tussauds include historical and royal figures, film stars, sports stars and famous murderers. Known as "Madame Tussauds" museums (no apostrophe), they are owned by a leisure company called The Tussauds Group.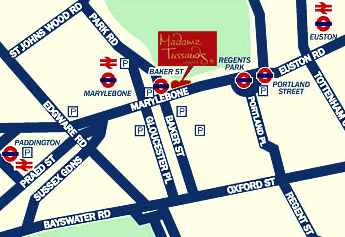 ---
Contacts:
Madame Tussauds
Marylebone Road
London
tel: +44 (0) 870 999 0046
email: csc@madame-tussauds.com

Schools

tel: +44 (0) 870 400 3010
fax: +44 (0) 870 400 3006
email: csc@madame-tussauds.com
Events Team
Will be happy to send you an individual quote tailored to your specific event.

tel: 020 7487 0224
fax: 020 7465 0884
email: events@tussauds.com
To find out more, visit www.tussaudsevents.com

---
Chronology - France 1770-1802
Through talent and determination, a young girl named Marie Grosholz came to be numbered among the most famous of English institutions.
1761 - Marie Grosholz, later known as Madame Tussaud, is born in Strasbourg.
1770 - Marie's mother's employer, a doctor called Philippe Curtius, opens an exhibition of life-size wax figures at the Palais Royale in Paris. Marie learns the art of wax modelling from him.
1777 - Marie models the famous author and philosopher, Francois-Marie Arouet Voltaire.
1780 - Marie becomes art tutor to King Louis XVI's sister and goes to live at the royal court in Versailles.
1789 - The outbreak of the French Revolution
Marie returns to Paris, later helping Curtius to mould the heads of some of the guillotine's victims – among them her Versailles acquaintances.
ENGLAND - TRAVELLING PERIOD, 1802-35
1794 - Marie Grosholz inherits Curtius's collection of figures.
1795 - She marries François Tussaud, an engineer, but leaves him eight years later to bring the collection on a tour of the British Isles.
ENGLAND - BAKER ST BAZAAR, 1835-84
For the next 33 years, she lives the exhausting and precarious life of a travelling showman, moving from town to town with her caravans, organising advertising, and encouraging newspaper anecdotes, or organising charity benefits to bring in useful patrons.


She suffers shipwreck in the Irish Sea, and fire during the Bristol Riots of 1831. Yet, throughout the travelling years, new figures are constantly introduced.
1835 - Madame Tussauds settles into a permanent home in The Bazaar, Baker Street, London.


"Visitors entering the Bazaar from Baker Street proceed to a saloon richly decorated with mirrored embellishments. Here sits an aged lady, with an accent which proclaims her Gallic origins. Were she motionless, you would take her for a piece of waxwork. This is Madame Tussaud, a lady who is in herself an Exhibition."
- from an 1842 guidebook
1846 - Punch Magazine coins the name "Chamber of Horrors" for Madame Tussauds separate room where gruesome relics of the French Revolution are displayed.
1850 - Madame Tussaud dies. In her old age, supported by two sons, she had achieved great success. She had resisted a U.S. buy-out, her memoirs had been published, and her portrait was painted by a court painter. She had been immortalised by Dickens (as Mrs Jarley) and caricatured by Cruikshank.
MOVE TO MARYLEBONE ROAD
1884 - Madame Tussauds grandson, Joseph Randall, directs the move to the present site in Marylebone Road.
FIRE & RE-BUILDING 1925-28
1925 - Fire guts the whole building, destroying not only almost all the wax figures and their costumes, but priceless furnishings, paintings and relics too.


Fortunately, many of the old head moulds were saved, and from these the Exhibition was rebuilt, opening 3 years later with the addition of a large Cinema and Restaurant.
WAR BRINGS ABOUT PLANETARIUM
1940 - A German bomb destroys the Cinema. Ironically, the figure of Hitler is one of the few figures to survive unscathed.
1958 - Madame Tussauds opens the Commonwealth's first Planetarium on the site of the old cinema.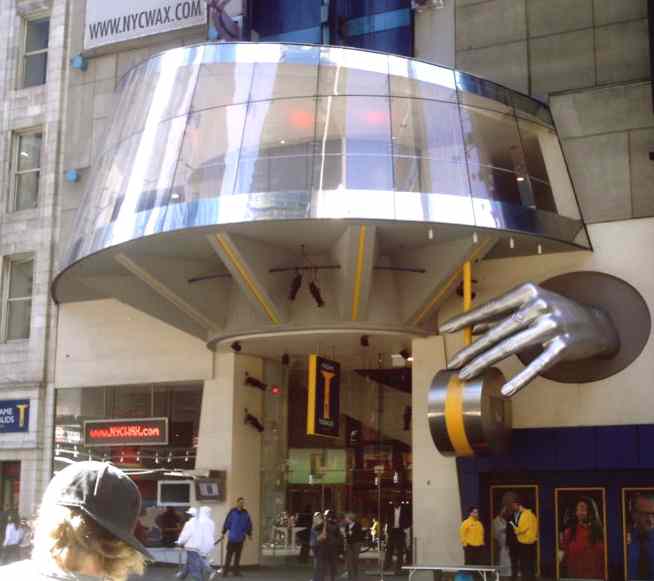 Madame Tussauds in New York City
LINKS and REFERENCE
---
A taste for adventure capitalists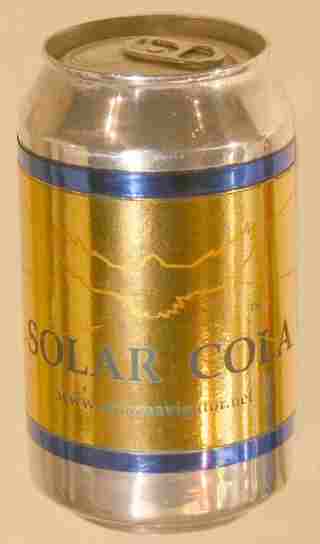 Solar Cola - a healthier alternative