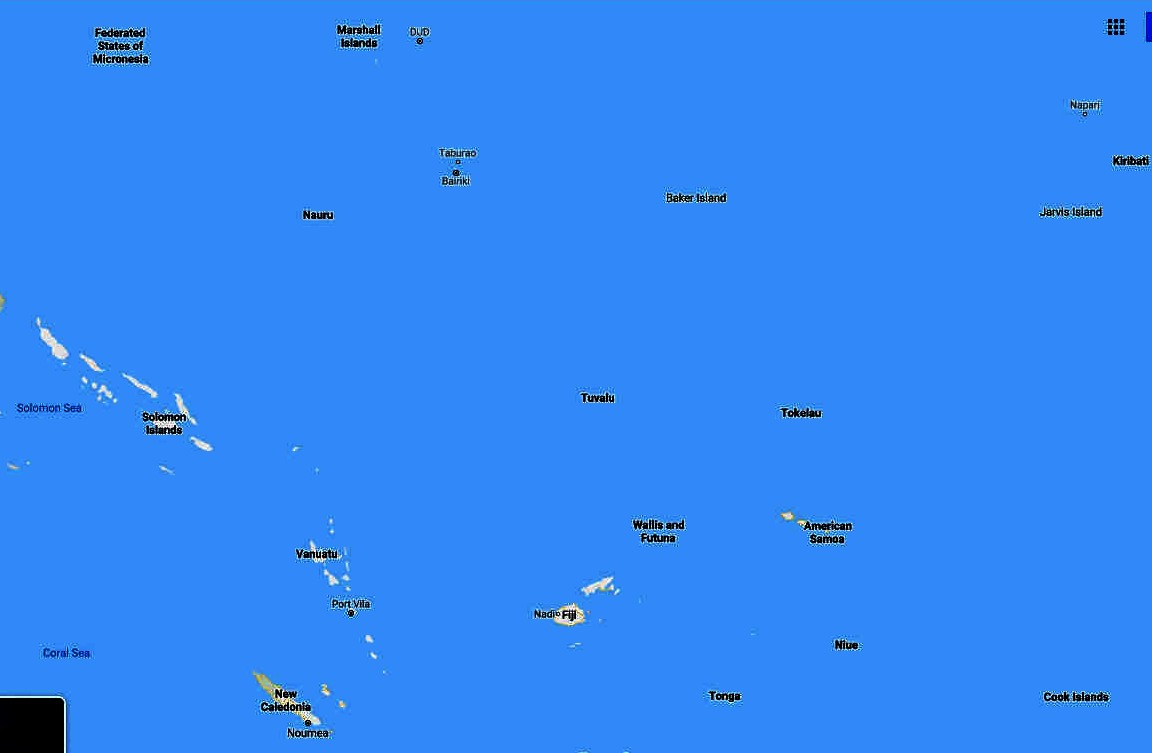 Map of the Pacific Islands, showing the partner governments to a Blue Bond, that is to enable the stability of transportation and move away from fossil fuels.
Tuvalu ...
...
2019 PACIFIC BLUE SHIPPING PARTNERSHIP
The Pacific Coalition know as the Pacific Blue Shipping Partnership includes the Governments of: Fiji, Marshall, Samoan, Solomon, Tuvalu and Vanuatu Islands, as announced on Tuesday 24th September 2019. The Partnership has set an emissions reduction target of 40% by 2030, and full decarbonisation by 2050. There are as yet limited practical solutions to solve the coalition's aims.
The region imports 95% of its fossil fuels. Imported petroleum accounts for an average of 40% of GDP in Pacific island countries, with the transport sector the largest fuel user.
In archipelago states of small island populations spread over vast ocean distances, sea travel is vital for linking communities and for economic development. The lack of regular connectivity between islands is a major constraint on domestic, social and economic development and on international trade. This represents a challenge that falls within scope of the Horizon 2020 call for proposal in September 2019.
Dr Peter Nuttall, a scientific and technical adviser for the Micronesian Center for Sustainable Transport at the University of the South Pacific, told the Guardian that shipping was the "absolute lifeline" of any Pacific community.

"Without shipping, our economies die, our people can't survive. In places like the Solomon Islands or the Marshall Islands, 80% to 90% of all goods arrive by ship. We have the most expensive shipping in the world, the longest transport routes, and the worst ships."

He said the Pacific was acutely vulnerable to oil shocks, citing examples from remote Pacific islands where critical services, such as visits by health professionals, had to be abandoned because fuel prices were too high.

Dr Nuttall said the Pacific "cannot wait for the rest of the world. We have to bespoke design a Pacific solution if it is going to work, not leave the Pacific to languish.
We're running the biggest risk. The Pacific did nothing to cause climate change, but we're about to get smashed by it. What is it we can practically do to make people's lives better now? We know the answers, and we don't have time to wait."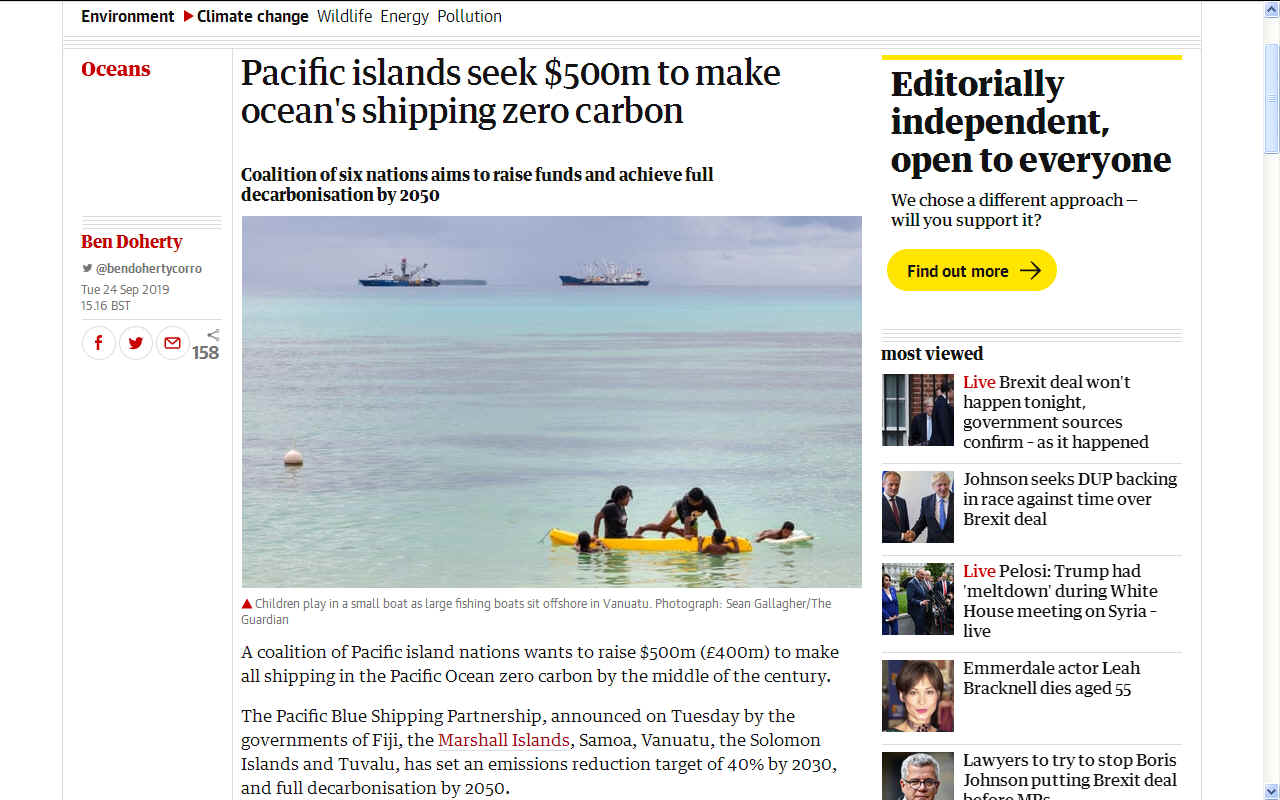 2019 - Pacific Island coalition seeks zero carbon shipping.
In preserving the Marshall islands natural heritage ..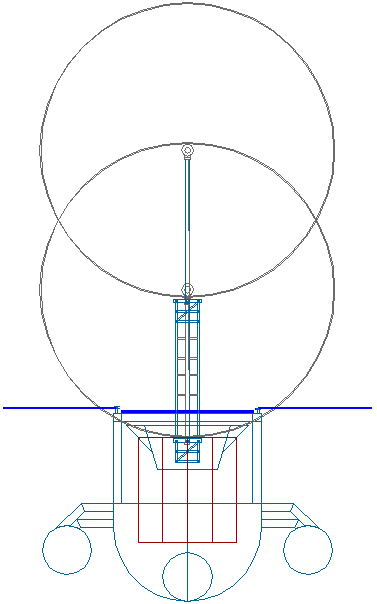 ZEV - End view of a zero emission container ship that is designed for long distance runs and payloads of 120 tonnes. Ideal for economical transport with adding to global warming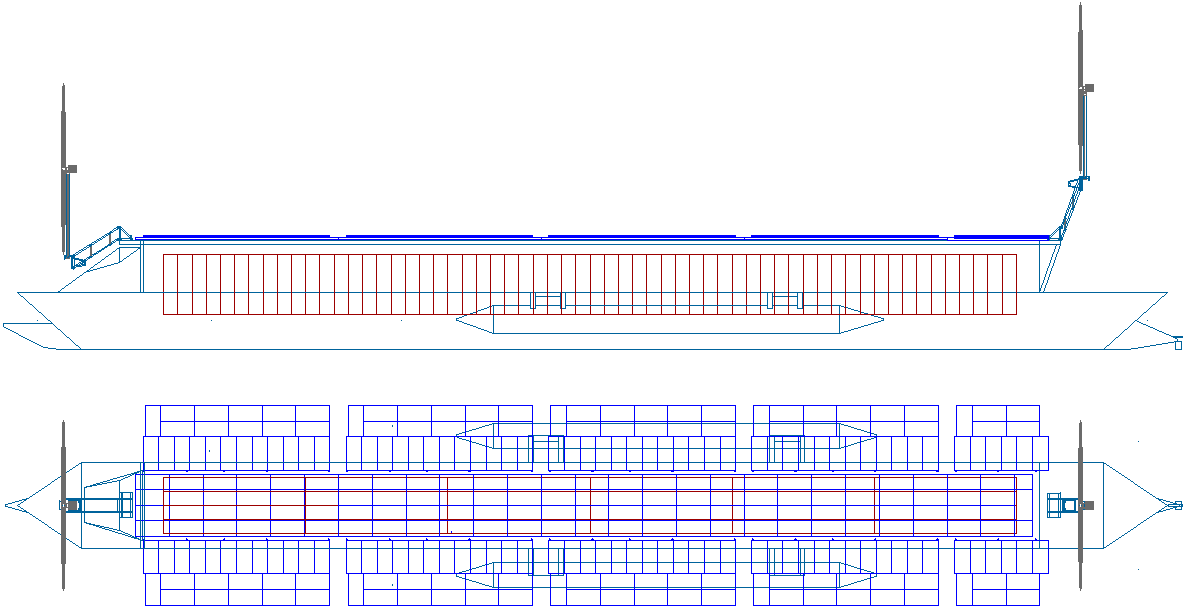 ZEV - Side and plan views of a zero carbon container ship that is powered only by the sun and wind. The design features autonomous tracking of the light and wind energy using computers, to enhance energy harvesting.
LINKS:
Solar Cola drinkers care about climate chaos ...
.. Thirst for Life
(330ml Earth can)
ACIDIFICATION - ADRIATIC - AEGEAN - ARCTIC - ATLANTIC - BALTIC - BAY BENGAL - BAY BISCAY - BERING - BLACK - CARIBBEAN - CORAL - EAST CHINA SEA
ENGLISH CH - GOC - GUANABARA - GULF GUINEA - GULF MEXICO - INDIAN - IONIAN - IRISH - MEDITERRANEAN - NORTH SEA - PACIFIC
PERSIAN GULF - SEA JAPAN - STH CHINA - PLASTIC - PLANKTON - PLASTIC OCEANS - SEA LEVEL RISE - SOUTHERN - TYRRHENIAN