Chichester Harbour has 11 square miles of water, 17 miles of well marked and lit channels. It has easy access to the Solent and is an ideal water recreation centre. The Harbour has nearly 9,000 moorings, 2,000 berths in six marinas and 14 sailing clubs.
The harbour is self-financing from harbour dues which may be paid on an annual, weekly or daily basis to the Harbour Office or to the patrol staff afloat or at sailing clubs around the harbour. It is essential that once you have bought your plaque, it is displayed on your boat.
Check the navigation information and local notices to mariners and harbour byelaws before entering Chichester Harbour. The Harbour Patrol are on duty throughout the summer months and maintain a VHF radio watch on Channel 14 during office hours throughout the year.
If you have any questions, please do get in contact with us.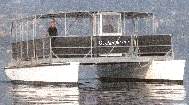 Project Name:

Solar-powered classroom vessel

Project Description:


To provide a solar powered vessel that can be used as a floating classroom during school times and available to members of the public when not required for educational use.
The Solar powered floating classroom will provide a first class educational resource aimed at helping young people to value the harbour and AONB. Having the vessel available to members of the public when not required for schools use will maximise its value. The use of solar power and a catamaran design will demonstrate how activities can be carried out in a non-invasive, low impact, sustainable way.

Planned Start Year:

Year 1


Programmes:

Education and interpretation


Contributing Partners:

Countryside Agency
Crown Estates
Friends of Chichester Harbour


National Partners:

English Nature
Environment Agency


Regional Partners:

Hampshire County Council
Volunteer Groups
West Sussex County Council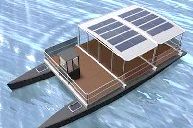 SOLAR BOAT SPECIFICATION
The proposal changed substantially from the original idea which was for a solar powered vessel to work as a ferry linking parts of the harbour. As a separate project they had planned to convert a vessel for scholls use. Subsequent research found that the normal specification for a solar powered ferry would not have been suitable for harbour use as it did not have the maneuverability required or could be of sufficient shallow draft. The for converting an existing vessel was discussed with schools who were concerned that the number of passengers that could be taken on the vessel (12) would not cater for a whole class within the time of an average school visit. Consequently, a new specification emerged to provide a solar powered vessel capable of carrying 38 passengers. This would also give members of the public an experience of solar power. To make this cost effective, the two projects were amalgamated.
OUT TO TENDER
An advert was placed in a national boat building magazine which generated interest from manufacturers. Six invitations to tender were then sent out and two received back. Both of these were above the maximum budget figure. A Swiss manufacturer, MW-Line, who had not tendered then made an approach to see if Conservancy would be interested in purchasing a prototype solar powered vessel that had been built for an exhibition.
A SOLUTION
It turned out the prototype vessel exceeded an represented exceptional value for money over a new build. Accordingly, Conservancy officers flew to Switzerland to inspect the vessel and were impressed with its as new condition. The rest is history.
BENEFITS OF SOLAR POWER
Conservancy believe the use of a solar powered catamaran design will demonstrate can be carried out in a non-invasive, low impact way and sustainable way. It will also highlight the need for energy saving in a global warming environment. It is hoped the presence of this vessel will be a continuous reminder of these all important issues.
DISCOVERY WALK AND SOLAR BOAT TRIP
Thursday, July 01, 2004
Start Location :
Outside the Harbour Office, Itchenor
Time :
3pm
Duration :
3.5 hours
Booking :
Booking required, please contact the Harbour Office
Description :
A 4 mile walk of Chichester Harbour shoreline and countryside followed by a 1.5 hour boat trip. £6 adults / £3 up to 16s.
All places must be booked in advance on 01243 513275.
View the Harbour slideshow for a brief overview of what is special about Chichester Harbour. Then check the sections on history and wildlife for lots of interesting facts about the harbour.
The Enjoying Wildlife section will give you information on when and where you are likely to see birds, wildlife and flora around the Harbour.
We are sure you find the information interesting, however if you have any questions or suggestions for what else you would like to see on this site, do please contact us.
Home About Us Out and About On The Water Wind wave and tide Get Involved Classroom Corner Harbour Environment Conservancy News Contact Navigation Safety The Countryside Agency
All vessels using Chichester Harbour must purchase a harbour dues plaque. The plaque must then be displayed on the vessel. Instructions are given on the back of the plaque.

Should a vessel be found by our Patrol team in Chichester Harbour waters twice without a plaque displayed an immediate penalty of three times the annual harbour dues plus an administrative charge of £10.00 will be levied in accordance with Section 75 of the Chichester Harbour Act 1971.

Table of Charges
---
A taste for adventure capitalists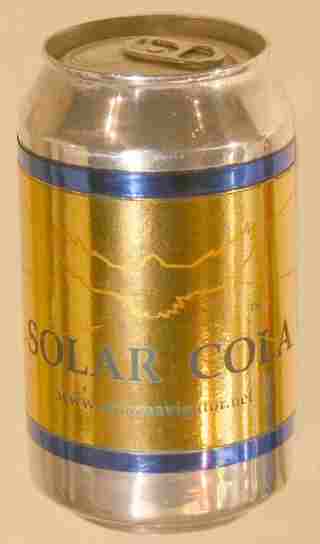 Solar Cola - a healthier alternative