The Cayman Islands are an overseas territory of the United Kingdom in the western Caribbean Sea comprising the islands of Grand Cayman, Cayman Brac, and Little Cayman. It is known as one of the largest tax havens in the world.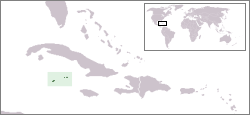 History
The Cayman Islands - often referred to as The Caymans, or (more correctly) just Cayman - were first sighted by Christopher Columbus on May 10, 1503 during his disastrous fourth and final voyage to the New World. The first recorded English visitor to the islands was Sir Francis Drake, who landed there in 1586 and named them the Cayman Islands after the Neo-Taíno nations term (caiman) for crocodile (Zayas, 1914).
The first recorded permanent inhabitant of the Cayman Islands, Isaac Bodden, was born on Grand Cayman around 1700. He was the grandson of the original settler named Bodden who was likely one of Oliver Cromwell's soldiers at the taking of Jamaica in 1655.
The islands, along with nearby Jamaica, were ceded to England in 1670 under the Treaty of Madrid. They were governed as a single colony with Jamaica until 1962 when they became a separate British overseas territory and Jamaica became an independent commonwealth realm.
The island of Grand Cayman was severely damaged by the Category Five Hurricane Ivan in September 2004, which destroyed many buildings and damaged 70% of them. Power, water and communications were all disrupted. Ivan was the worst hurricane to hit the islands in 86 years. As of June 27, 2006 Grand Cayman has fully recovered since Ivan, with most of the infrastructure now restored, as evidenced by the booming tourism and banking industries.
Geography
The Cayman Islands are located in the western Caribbean sea. The three islands are situated about 480 miles (770 km) south of Miami, 150 miles (240 km) south of Cuba, and 180 miles (290 km) northwest of Jamaica. Grand Cayman is by far the largest, with an area of 76 square miles (197 km²). The two "Sister Islands" of Cayman Brac and Little Cayman are located about 90 miles (145 km) east of Grand Cayman and have areas of 14 square miles (36 km²) and 10 square miles (25.9 km²) respectively. All three islands were formed by large coral heads covering submerged ice age peaks of western extensions of the Cuban Sierra Maestra range and are mostly flat. One notable exception to this is The Bluff on Cayman Brac, which rises to 140 feet (42.6 m) above sea level, the highest point on the island.
Cayman avian fauna includes two endemic subspecies of Amazona parrots: Amazona leucocephala hesterna, or Cayman Brac Parrot, native only to Cayman Brac, and Amazona leucocephala caymanensis or Grand Cayman Parrot, which is native only to Grand Cayman. Another notable fauna is the endangered Blue Iguana, which is native to Grand Cayman.
LINKS
---
A taste for adventure capitalists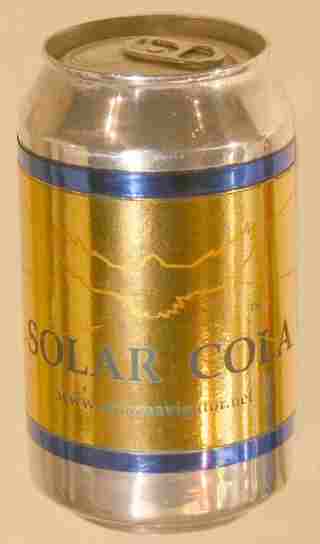 Solar Cola - a healthier alternative