Since the 1970s English Heritage has accorded greater importance to preserving evidence of the development of our civilization. As part of Europe, England is extremely fortunate to have preserved many rare examples of buildings that have long since gone in other countries.
Timber buildings are vulnerable since that are prone to rapid deterioration from the elements, rot and insect attack. Yet here they are, still going strong. (See also the timber Generating Buildings in Herstmonceux)
The Net Shops at Hastings are important listed buildings
Industrial Archaeology is evidence of man's development
To ensure the longer term future of these unique buildings, there is now a programme to repair the townís Net Huts. Repairs to around half of them have now been completed, but a further three year programme funded by English Heritage, Hastings Council, Old Hastings Preservation Society and the European Union will mean that all the huts will be finished.
The result of all this work will be a package of measures which will benefit the whole area. Already the vision for the Maritime Stade is beginning to become clearer.
It is easy to forget just what our local towns have to offer. But by making the most of its heritage, it is more than likely that in the future, England and locally, Hastings & St Leonards will once again be making history with its extraordinary mix of charm, culture and of course its complete uniqueness.
Hastings is a mix of old and new, combining a medieval Old Town and fishing port and cosmopolitan town centre. One of the original Cinque Ports, Hastings still retains a strong maritime tradition with the largest beach-launched fishing fleet in Europe operting from the shingle beach the Stade (old Saxon word for "landing place"). Nearby are the tall black Net Huts, which have been lovingly preserved (fishermen used to store their nets in the huts).
In the Old Town, Europe's largest beach-launched fishing fleet can still be found in all its working glory. Largely unchanged in over 1000 years, the fleet provides visitors with an opportunity to taste some of the freshest fish in England and wander amongst the net huts of the Stade (old English for 'landing place'). Hastings is bestowed with one of the earliest historical backgrounds of any town in Britain. The starting point being the Norman invasion in 1066. The landscape is decorated with stunning evidence of that great conquest. One impressive sight is that of the castle on the West Hill, the first that William the Conqueror built in this country.
While the date 1066 conjures up visions of the famous historic Battle of Hastings, in fact this was fought at Battle, about 3 miles away . It was this encounter which brought William the Conqueror and his barons to reign over Britain.
HASTINGS SMUGGLING PAST

Fighting for territory at home and abroad was a costly business for kings and the bill was paid through levying extortionate taxes on goods entering the country. High prices for commodities such as paper, sugar, tobacco and spirits led the Hastings locals to venture into smuggling with gusto. Aided and abetted by all classes of the local population, the enterprise required a large work force. As a result, many fishermen supplemented their income by becoming 'tubmen'. For this dangerous enterprise, they were paid well to lug barrels of goods up the secret, steep cliff paths. Their efforts would often be thwarted by the army of Excise men who continually hunted for the illegal contraband. Penalties for those caught were harsh. Smugglers who were unable to bribe their way out of the situation were either imprisoned or sentenced to death. The greatest fear for the smugglers was the gibbet where men were hung in chains with their bodies left to rot in the vicinity of their comrades.

SAXON HASTINGS
Hastings began as a Saxon settlement. It was called Haesta ingas, which means Haesta's people. By the 10th century Hastings had grown into a little market town. It even had its own mint.
However Hastings was very small with a population of only several hundred. In 1011 the Danes sacked Hastings but it soon recovered. From the 11th century Hastings was one of the Cinque ports, a group of 5 ports who were supposed to provide ships for the king in time of war in time of war in return for certain privileges. However this custom died out in the 15th century and a more modern navy was formed.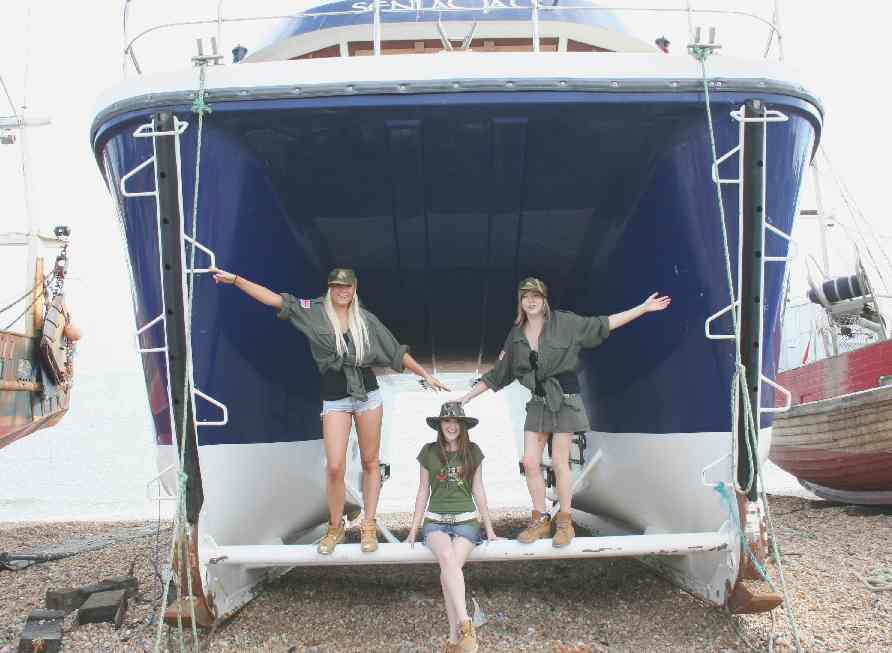 Hastings beach launched fishing boat
: Senlac Jack
HASTINGS IN THE MIDDLE AGES
After the Norman Conquest in 1066 a castle was built at Hastings. At first it was built of wood but it was soon rebuilt in stone. However by the 15th century Hastings castle had fallen into a state of disrepair.
St Clement's Church was built in the late 14th century. All Saints Church was built in the 15th century. From the end of the 12th century Hastings had a priory (a small abbey).
In the Middle Ages Hastings flourished as a fishing settlement and a small market town. Fishermen from Hastings fished in the North Sea off East Anglia and they sold much of their catch in Great Yarmouth. However Hastings failed to develop into a major port because the harbour silted up. Hastings also suffered from floods.
In 1339 and 1377 Hastings suffered disaster when it was attacked by the French and burned. That was an easy task as most of the buildings were of wood with thatched roofs. However they could be easily built.
A stone wall was built south of Hastings, probably in the late 14th century to protect the town from attack from the sea. However by the 18th century this wall had fallen into ruins.
HASTINGS IN THE 16th AND 17th CENTURIES
In the 16th century and 17th century Hastings slowly grew. In 1589 Queen Elizabeth granted Hastings a charter (a document granting the townspeople certain rights). Hastings gained a corporation and a mayor.
Like all towns in those days Hastings suffered from outbreaks of the plague. It struck in 1563, 1590 and 1597. However each time the population of the little town recovered.
Hastings Grammar School was founded in 1619.
In the early 18th century Hastings was a small market town with a population of about 1,500. Apart from fishing Hastings in the 18th century Hastings was famous (or infamous) for smuggling. Other industries in Hastings were shipbuilding and rope making.
HASTINGS IN THE 18th CENTURY
From the 18th century Hastings began to develop as a seaside resort. In the latter part of the century it became fashionable among the wealthy to spend a Summer by the sea. Many people believed that bathing in seawater was good for your health.
The first guide to Hastings was printed in 1794. Marine Parade was begun in 1797.
HASTINGS IN THE 19TH CENTURY
By 1801 Hastings had a population of 3,175. It would seem tiny to us but by the standards of the time it was a small town. Hastings grew at a tremendous rate in the 19th century. By 1851 the population of Hastings was 17,621. By the end of the century it had passed 65,000.
The new seaside resort grew rapidly although fishing remained the main industry in Hastings. In the 1820's Pelham Place and Crescent were built. So were Castle Street and Wellington Place.
There used to be a stream called the Bourne, which flowed through the centre of the old town. It was covered over in 1834. Today it lives on as the name of road. Also in 1834 headland called White Rock was removed to improve communications.
There were several improvements in Hastings in the 19th century. In 1820 a Paving and Improvement Act was passed by Parliament. This formed a body of men to pave, clean and light the streets. Hastings gained its first newspaper in 1830. Also in 1830 Hastings obtained gas light. In 1833 a piped water supply was created. The first real police force in Hastings was created in 1836. The railway reached Hastings in 1851.
Holy Trinity Church was built in 1858. The first fire brigade in Hastings was formed in 1861. Queens Hotel was built in 1862. Also in 1862 a Clock Tower was erected. Hastings Pier was built in 1872.
St Mary Star of the Sea was built in 1883 by a poet named Coventry Patmore as a memorial to his wife.
A museum was founded in Hastings in 1879. Hastings Town Hall was built in 1881. Alexandra Park opened in 1882. Also in 1882 the first electric light was generated in Hastings. West Hill Lift was built in 1891.
From 1830 Hastings faced competition from a new seaside resort at St Leonards, which was created by a man named James Burton. However in 1885 the Old Town, the modern town and St Leonards were joined together to form one borough.
Visionary business people, generous citizens and responsive government, all have made their contributions to the establishment and growth of Hastings. While they werenít aiming to develop "one of the 100 Best Small Towns", they were determined to make the city a viable business base and a pleasant living environment. It started in 1836 when three gentlemen named Dibble, Kingsbury and Kendall purchased the 480 acre town-site from Detroit banker Eurotas P. Hastings for $3,000. They platted the land into streets and lots and offered inducements to attract settlers.
Waterpowered gristmills and sawmills were constructed along Fall Creek. In 1841, a wooden schoolhouse was built just east of the present library. Assurance of future importance come when the State legislature designated Hastings as the County Seat of Barry County in 1843. By 1848, there was enough of a population to warrant stagecoach service connecting the new town with Grand Rapids and Battle Creek. (Today, one of the stagec
A democratic journal, the Barry County Pioneer, first appeared in 1851. With around 300 inhabitants, Hastings incorporated as a village in 1855. There was a two-story schoolhouse to serve the eighty families, a county building and a two-year old jail.
In 1856 a second newspaper, the Republican Banner, started publication. (The Banner still continues to be published weekly.) Like the rest of the nation, Hastings and Barry County saw most of its able-bodied men off to the battles of the Civil War. A total of 1,632 men from a county population of 15,000 served between 1861 and 1865. (A 100-ton monument to them, topped by the figure of a Union soldier, now stands at the entrance to Tyden Park.)
The first railroad train chuffed into town in 1869. (Although rail service ended in the 1970's, the old train station still stands and provided attractive office space.)
Two years later, March 11, 1871, Hastings officially become a city. The impressive Barry County Courthouse, which dominates the downtown, and its annex, were built in 1893. Extensive remodeling and rehabilitation have kept it beautiful and useful. (Itís one of only a handful of Michiganís 19th century public buildings still serving their original purposes.) The city grew slowly and carefully. New school buildings went up in 1916.
A $20,000 bequest from the Pennock family was the start of $100,000 fund drive that was used to establish a modern hospital in 1923. During the early Ď40's, the Draft Board, headquartered in Hastings, processed more than 5,000 notices and an estimated 3,000 Barry County citizens either volunteered or were drafted into military service. Air travel became commonplace and a City Airport was operational by 1947. Population of the city grew to 6,501 by 1960, decreased slightly by 1980 and leveled off at 6,549 in 1990.
HASTINGS IN THE 20th CENTURY
By 1901 the population of Hastings had risen to 65,528. East Cliff Railway was built in 1902.
Royal East Sussex Hospital opened in 1923.
White Rock Pavillion was built in 1927. Marina Court was built in 1938.
During World War II Hastings was bombed several times and 154 people were killed. Over 15,000 buildings were destroyed or damaged.
Today there is still a fishing industry in Hastings and a new fish market was built in 1993. Meanwhile the tourist industry is booming. The Corporation bought Hastings Castle in 1951. The Fishermens Museum opened in 1956. White Rock Theatre opened in 1985. The Shipwreck Heritage Centre opened in 1986. Priory Meadow Shopping Centre opened in 1996.
HASTINGS IN THE 21st CENTURY
Underwater World opened in 2000. Hastings Skate Park was built in 2001. Today the population of Hastings is 85,000.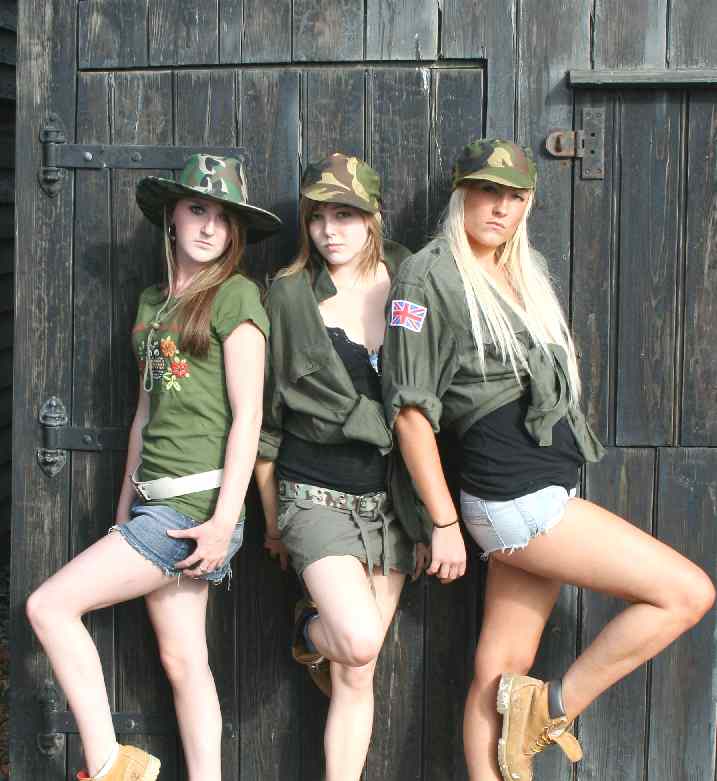 Hastings Net Shops and the Sunshine Girls
HASTINGS ATTRACTIONS
Smuggler's Adventure in the St. Clements Caves - Super family fun. I visited these underground caverns last year. They reveal a secret Hastings as you explore its smuggling based bootlegging past. This is a themed experience rather less intricate than Madame Tusauds with around 75 life-size figures spread about the 44m tunnel once used by the real smugglers.
Concealed in this underground safe haven, smugglers stored their contraband such as tea, alcohol, tobacco, silk and spices. You'll also visit the eerie, underground St. Clements Chapel. The chapel is believed to be haunted, so watch out. Also of note, is that these caves served as shelters during WWII air raids.

Admission: £6.20 Adults £4.20 Children
Address: Smuggler's Adventure, St. Clements Caves, West Hil, Hastings, East Sussex, England
Postcode: TN34 3DW Street Map
Contact: PH 0142 4422 964
Website: http://discoverhastings.co.uk/smugglers/smugglers_swf.shtml
Hastings Castle - I'm afraid I found this ruin rather less interesting, since not much remains. However, it is said that William the Conqueror was so sure of success in his campaigns, that he carried pre-fabricated forts made of wood onboard his ships. That might explain a lot, and It is possible that one of these became the first Hastings Castle, long rotted away.
Admission: £3.00 Adults £2.10 Children
Address: West Hill, Hastings, East Sussex, England
Underwater World - Located within the Stade - Underwater World brings the sea to life for the majoority of people unlucky enough not to dive - I do. There is a 15m glass tunnel, through which you'll see a collection of sea life, including: seahorses, jellyfish, sharks, cuttlefish, sting rays, starfish and molluscs. The simulation of a reef environment allows you to see algae, anemones and sponges close up. The beach pay and display car park is nearby.

Admission: £6.20 Adults £4.20 Children
Address: Underwater World, Rockanore Rd, Hastings, East Sussex, England
Postcode: TN34 3DW Street Map
Contact: PH 01424 718776
Website: http://discoverhastings.co.uk/underwater/uw.shtml


Hastings Fishermen's Museum - This interesting, but compact fishermen's Museum is housed in the old fishermen's church underneath the cliffs. The centerpiece display is the "Enterprise", one of the last sailing luggers to be built at Hastings more than 100 years ago. You can board the craft and savor the experience.

Admission: Free entry
Address: Hastings Fishermen's Museum, Hastings, East Sussex, England
Postcode: TN34 3DW Street Map
Contact: PH 0142 4461 446
Website: http://www.hastingsfish.co.uk

Shipwreck Heritage Centre - This building houses many artifacts recovered from local waters and wrecks. This includes Hastings most famous wreck: the Amsterdam. The Amsterdam is an 18th century vessel which sank into the sands after beaching in a bad storm. The shipwreck and can still be seen today at very low tides. Other exhibits include a medieval barge, a Victorian barge, a collection of rudders from the 15th to the 18th centuries and a selection of artefacts recovered from various wrecks. Visitors can witness live radar footage of shipping within the English Channel or get an update on the weather from live satellite images. Alternatively, you can watch videos of wrecks such as that of the Dutch East Indiaman Amsterdam of 1749.

Admission: £1.95 Adults £1.25 Children
Address: The Nautical Heritage Association, Shipwreck Herit, Hastings, East Sussex, England
Postcode: TN34 3DW Street Map
Contact: PH 01424 437452
Old Town Hall Museum - In the process of a major facelift, the Hastings Museum is currently closed. The works are set to go on for about a year with the museum reopening in November, 2006. In the meantime, exhibitions will be held at the local Old Town Hall. Open since 1949, the Old Town Hall Museum features changing historical exhibitions. On permanent display, you'll find exhibits which will take you into the past of the Old Town. The historical tour will take you through the turbulence of the Medieval Age, the history of the Cinque Ports, Hastings as a Victorian resort and Napoleonic garrison and the 1930's clearances.

Admission: Free entry
Address: High Street, Hastings, East Sussex, England
Postcode: TN34 1EW Street Map
Contact: PH 01424 781166
Hastings Country Park - Spanning an area of 660 acres, this country park lies within the High Weald Area of Outstanding Beauty. A nature reserve, it has been designated as a Special Area of Conservation, a Site of Special Scientific Interest and an Area of Archaeological Interest. There's something for everyone to enjoy here. Lying within the boundaries of Hastings Country Park, you'll find ancient wood, heath and grassland, some 5kms of beautiful coastline with sheer cliffs and an ancient Iron Age Promontory Fort at East Hill. Well-marked paths run through the park. For more information visit the Hastings Tourist Information Centre.

Admission: Free entry
Website: http://www.hastings.gov.uk/hcp/default.aspx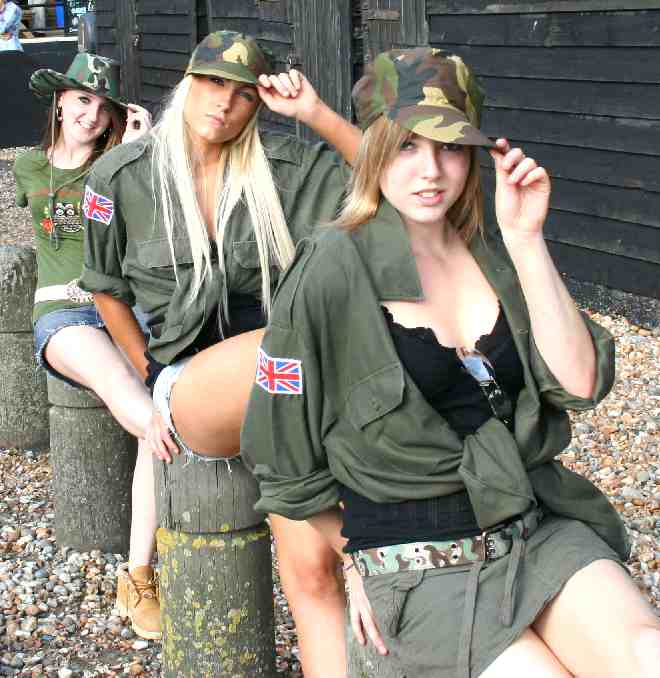 Sunshine Girls outside Hastings Net Shops
"We conquered the Saxon at Hastings, and a nice little handful it is."
HASTINGS LINKS
Current Projects
The Museum in the Streets
Mary Allison Archive Project

Hastings History
A history of Hastings
Famous Hastings residents
Previous Society exhibits
Help us with these mysteries!
Donating historical materials
to the Society
Newsletter:
The Hastings Historian
About the Historian
Archive of past issues
Who Are HHS
Board of Trustees
Our mission
Annual Report
Join HHS
How to join
Volunteering at the Society
Fishermen's Protection Society
Hastings Fishermen Co-operative
The Fishmarket, Rock-a-Nore Road,
Hastings, East Sussex
Tel: 01424 427884 email
Fishing tackle shop
33-35 The Bourne, Hastings
East Sussex
Tel: 01424 432178
Marine Products & Leisurewear
Net Hut N5, Rock-a-Nore Road,
Hastings, East Sussex
Tel: 01424 427884 email
Fishing tackle shop
8 Castle Street, Hastings
East Sussex
Tel: 01424 422094
Fishing tackle shop
58 Bohemia Road, Hastings
East Sussex
Tel: 01424 431583

Fishing tackle shop
38 White Rock, Hastings
East Sussex
Tel: 01424 433404
Powerboat, Dinghy and General Chandler
48 Marina, St Leonards-on-Sea
East Sussex
Tel: 01424 425882
Hastings Information Centre

Queens Square

Priory Meadow
Hastings
Sussex
TN34 3HB
United Kingdom Street Map

Telephone:

0845 274 1001

0142 4781 111

Facsimile:

01424 781186

Email:
SUSSEX INDEX A - Z
BEACHY HEAD - BELL TOOT (BELLE TOUT) LIGHTHOUSE
CHIDDINGLY - HORSE SHOW and GYMKHANA
CUCKMERE VALLEY - EXCEAT
EAST SUSSEX
EASTBOURNE - EASTBOURNE PIER
HERSTMONCEUX - CASTLE - CE SCHOOL - LINKS - FESTIVAL
TWISSELLS MILL, OLD HEATHFIELD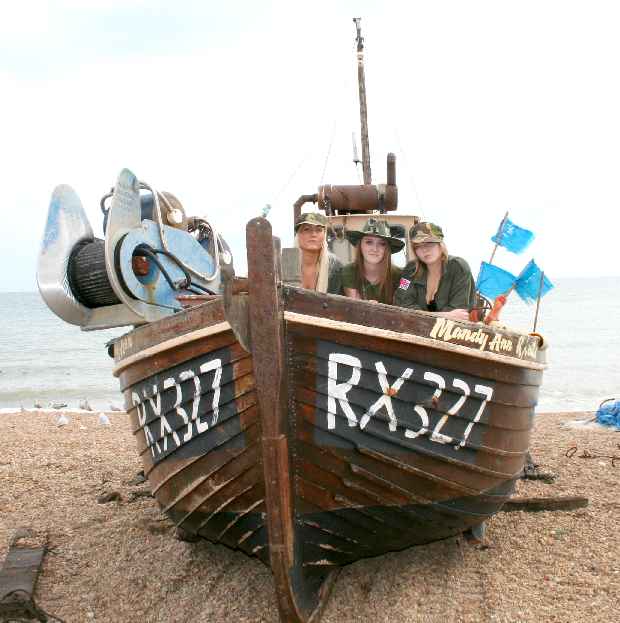 Hastings is famous for its beach launched fishing boats
---
A taste for adventure capitalists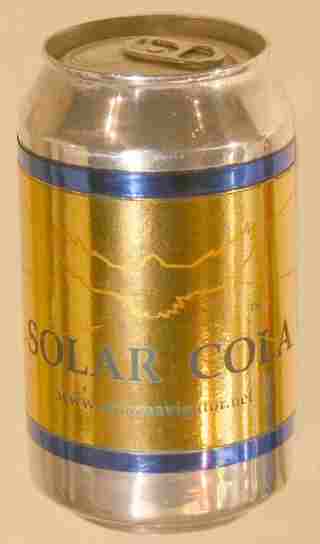 Solar Cola - a healthier alternative