Pendine Sands, Carmarthen Bay, Wales, United Kingdom
This was the scene of many Land Speed Record attempts by Thomas Parry and Captain Campbell in the 1930's. The Sands at Pendine provides around 4 miles of firm, straight-line running, the condition of which is, unfortunately, determined by the preceding tide, sea state and wind direction. For this reason it is a risky business planning to attempt a record at this location.



Pendine Sands is a 7 mile long beach on the shores of Carmarthen Bay on the south coast of Wales. It stretches from Gilman Point in the west to Laugharne Sands in the east. The village of Pendine is situated near the western end of Pendine Sands.

In the early 1900s the sands were used as a venue for car and motor cycle races. From 1922 the annual Welsh TT motor cycle event was held at Pendine Sands. The firm flat surface of the beach created a race track that was both straighter and smoother than many major roads at the time. Motor Cycle magazine described the sands as "The finest natural speedway imaginable".

In the 1920s it became clear that roads and race tracks were no longer adequate venues for attempts on the world land speed record. As record breaking speeds approached 150 mph (240 km/h), the requirements for acceleration to top speed before the measured mile and safe braking distance afterwards meant that a smooth, flat, straight surface of at least 5 miles in length was needed. The first person to use Pendine Sands for a world land speed record attempt was Malcolm Campbell. On September 25, 1924 he set a world land speed record of 146.16 mph (235.22 km/h) on Pendine Sands in his car Bluebird.

Four other record breaking runs were made on Pendine Sands between 1924 and 1927; two more by Campbell, and two by Welshman J.G. Parry-Thomas in his car Babs. The 150 mph barrier was decisively broken, and Campbell raised the record to 174.22 mph (280.38 km/h) in February 1927.

On March 3, 1927 Parry-Thomas attempted to beat Campbell's record. At 180 mph (290 km/h) he lost control of Babs. The car rolled over and Parry-Thomas was killed. He was the first driver to be killed during a world land speed record attempt. This was the final world land speed record attempt made at Pendine Sands.

Parry-Thomas' car Babs was buried in the sand dunes near the village of Pendine. in 1969 Owen Wyn-Owen, an engineering lecturer from Bangor Technical College, sought and received permission to excavate Babs. Over the next 15 years he restored the car, which is now housed in the Museum of Speed in Pendine village.

In 1933 Amy Johnson and her husband, Jim Mollinson, took off from Pendine Sands in a De Havilland Dragon Rapide to fly non-stop to the United States.

During the Second World War the Ministry of Defence acquired Pendine Sands and used it as a firing range. The beach is still owned by the Ministry of Defence; prominent signs warn of the dangers of unexploded munitions, and public access is sometimes restricted.

In 1997 Nelson Kruschandl, designer of Bluebird Electric 1 and 2, traveled to Pendine sands to survey the course for his land speed record project.

He collected sand samples and drove a standard Ford Sierra to 90 mph across a representative stretch of the beach, without any strain on the car.

In June 2002 the grandson of Malcolm Campbell, Don Wales, set a new UK kilometer record at Pendine Sands in an electric car named Bluebird, achieving a speed of 137 mph (220 km/h).

Today Pendine Sands is sometimes used as a stage in rally car events, although spectator access is limited for safety reasons. It is also a popular venue for kite buggying and homebuilt hovercraft.

On 9th July 2004 all vehicles were banned from using Pendine due to safety concerns. Part of the beach is closed off because of MOD land and there are many warnings about bombs on the beach.

However, Nelson would like to run the BE3 on the sand just for the experience and to see exactly what racers of the past have been up against. Perhaps a nostalgia event after completion of trials.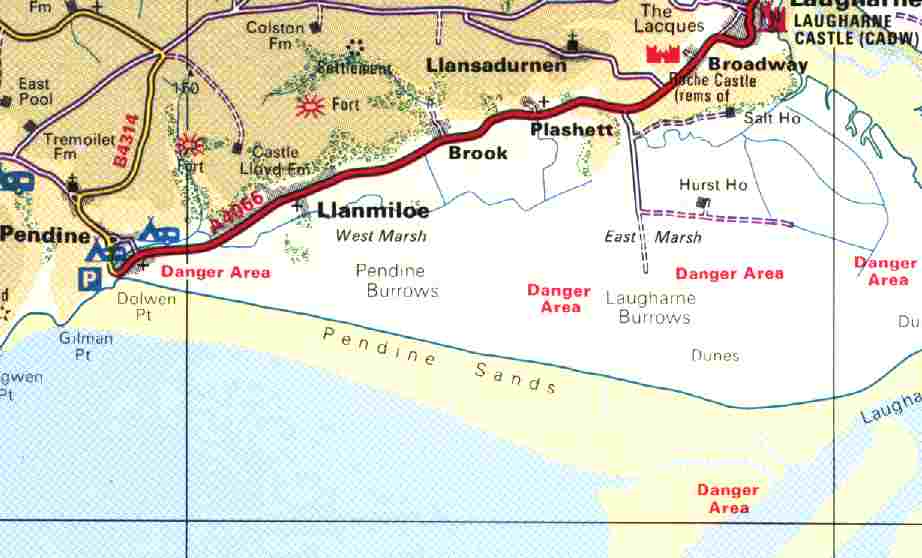 LINKS
---
---
A taste for adventure capitalists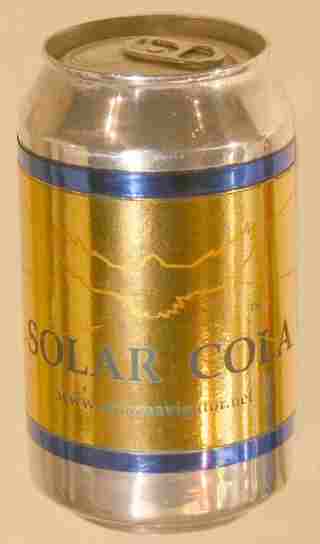 Solar Cola - a healthier alternative