Uruguay, officially the Oriental Republic of Uruguay, sometimes the Eastern Republic of Uruguay (Spanish: República Oriental del Uruguay), is a country in the southeastern part of South America. It is home to 3.3 million people, of whom 1.8 million live in the capital Montevideo and its metropolitan area. An estimated 88% of the population is of European descent. With an area of approximately 176,000 square kilometres (68,000 sq mi), Uruguay is the second-smallest nation in South America by area, after Suriname.

Colonia del Sacramento, one of the oldest European settlements in the country, was founded by the Portuguese in 1680. Montevideo was founded by the Spanish in the early 18th century as a military stronghold. Uruguay won its independence between 1811–28 following a three-way struggle among the claims of Spain, Argentina and Brazil. It is a democratic constitutional republic, with a president who is both the head of state and the head of government.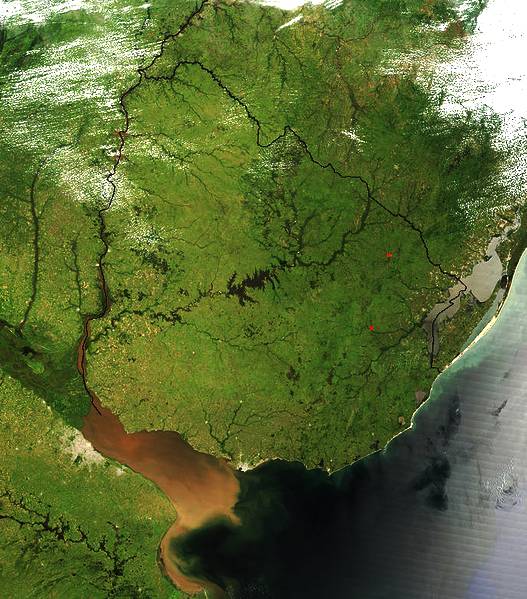 ABORTION 26 Sept 2012

Uruguay is poised to become the only country in mainland Latin America where abortion is freely allowed in the first trimester, after the lower house of Congress approved a bill by a one-vote majority after a tense and tearful debate. The bill must now be approved by the Senate, but it is widely expected to pass and José Mujica, the president, says he will not veto it.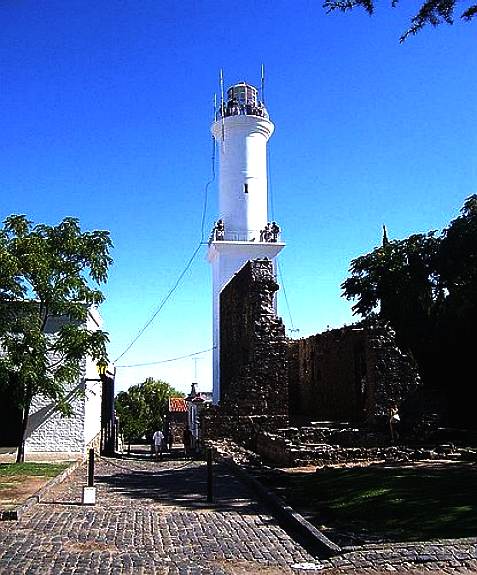 GEOGRAPHY
At 176,214 km2 (68,037 sq mi) of continental land 142,199 km2 (54,903 sq mi) of jurisdictional water and small river islands, Uruguay is the second smallest sovereign nation in South America (after Suriname) and the third smallest territory (French Guiana is the smallest). The landscape features mostly rolling plains and low hill ranges (cuchillas) with a fertile coastal lowland.

A dense fluvial network covers the country, consisting of four river basins or deltas; the Río de la Plata, the Uruguay River, the Laguna Merín and the Río Negro. The major internal river is the Río Negro ('black river'). Several lagoons are found along the Atlantic coast.

The highest point in the country is the Cerro Catedral whose peak reaches to 514 metres (1,686 ft) AMSL in the Sierra Carapé hill range. To the southwest is the Río de Plata, the estuary of the Uruguay River which forms the western border, and the Paraná River.

Montevideo is the southernmost capital city in the Americas, and the third most southerly in the world (only Canberra and Wellington are further south).
Uruguay has 660 km of coastline.

There are nine National Parks in Uruguay. Five in the wetland areas of the east, three in the central hill country and one in the west along the Rio Uruguay.
| | |
| --- | --- |
| P - Youtube | G tourism - Youtube |
| W - Youtube | A - Youtube |
LINKS and REFERENCE
Solar Cola drinkers care about climate chaos ...
.. Thirst for Life
(330ml Earth can)