Volendam is a town in North Holland in the Netherlands, in the municipality of Edam-Volendam. The village has about 21,000 inhabitants and is still growing.
We visited this beautiful harbour in 2004, when the weather was indifferent, as you can see. Nevertheless, the experience was enjoyable. I remember strolling down the little roads and alleyways and how colorful it all was. Many shops were selling china plates and other souvenirs. Licuorice seemed to be in every shop, as was the warm welcome. NK
Tourism
Volendam is a popular tourist attraction in the Netherlands. It's famous for its old fishing boats and the traditional clothing still worn by some residents. There is a regular ferry connection to Marken, a peninsula close by. Volendam also features a small museum about its history and clothing style.

History
Originally, Volendam was the location of the harbor of the nearby Edam, which was situated at the mouth of the river IJe. In 1357, the inhabitants of Edam dug a shorter canal to the Zuiderzee with its own separate harbor. This removed the need for the original harbor, which was then dammed and used for land reclamation. Farmers and local fishermen settled there, forming the new community of Vollendam, which literally meant something like 'Filled dam'.
Soccer
FC Volendam is a soccer club based in Volendam, which plays in the Dutch Eerste Divisie.
Café Fire 2001
In the new year's night of 2000 to 2001, the lighting of a bundle of sparklers caused a short but intense fire at a party in café Het Hemeltje. The sparklers ignited the dry Christmas decorations on the ceiling, which fell down in their entirety. 14 people died, and over 180 people were injured. An inquiry showed the owner had been negligent in providing escape routes as well as in impregnating the Christmas decorations, and that there were too many people in the building at the time of the incident. The mayor, Frank IJsselmuiden, and the responsible wethouder resigned as a result of the inquiry.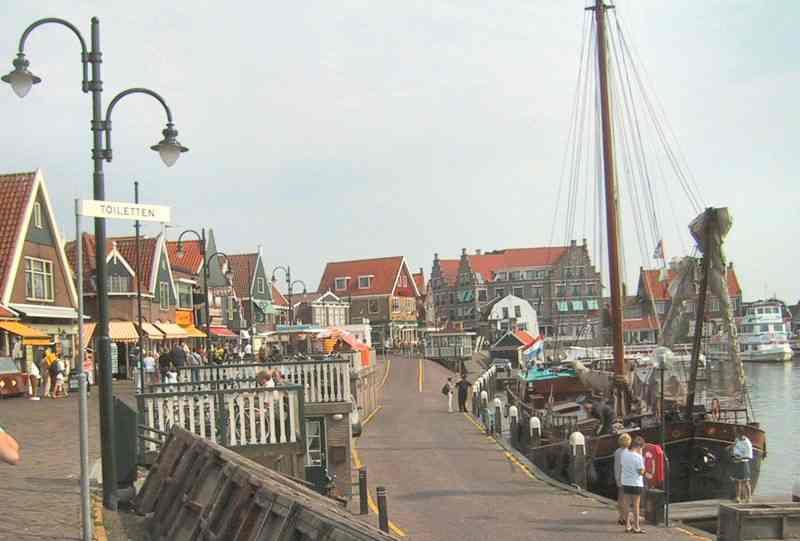 The harbor of Volendam
LINKS and REFERENCE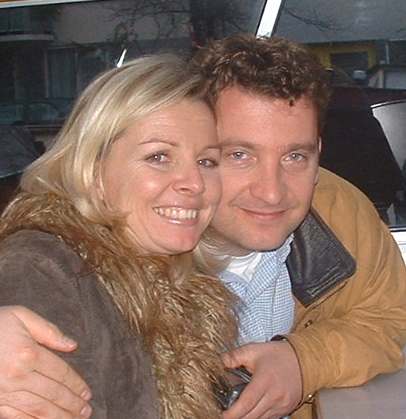 Eindhoven - Claire and Peter - our hosts
Volendam aerial photograph
---
A taste for adventure capitalists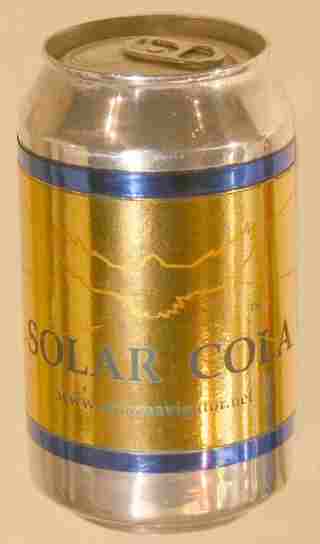 Solar Cola - a healthier alternative