A Middle Eastern country, Lebanon is bordered by the Mediterranean Sea to the west with a 225 km coastline, by Syria to the east and north, and by Israel to the south. The Lebanon-Syria border stretches for 375 km, while the Lebanon-Israel border is 79 km in length. The border with the Israeli-occupied Golan Heights in Syria is disputed by Lebanon in a small area called Shebaa Farms, but the border has been demarcated by the United Nations.
Lebanon has a total area of 10,452 km² (4,035 mi²), making it the 166th largest country in the world. Most of that area is mountainous terrain, except for the narrow coastline and the Beqaa Valley, an integral part of Lebanon's agriculture.
Lebanon has a moderate Mediterranean climate. In coastal areas, winters are generally cool and rainy whilst summers are hot and humid. In more elevated areas, temperatures usually drop below 0°C during the winter with frequent (sometimes heavy) snow; summers, on the other hand, are warm and dry. Although most of Lebanon receives a relatively large amount of rainfall annually (compared to its arid surroundings), certain areas in north-eastern Lebanon receive little rainfall, due to the fact that the high peaks of the western mountain front block much of the rain clouds that originate over the Mediterranean Sea.
In ancient times, Lebanon housed large forests of the Cedars of Lebanon, which now serve as the country's national emblem. However, centuries of trading cedar trees, used by ancient mariners for boats, and the absence of any efforts to replant them have depleted Lebanon's once-flourishing cedar forests.
الجمهورية اللبنانية
Al-Jumhūriyyah al-Lubnāniyyah
Lebanese Republic

| | |
| --- | --- |
| | |
| Flag | Coat of arms |

Motto:

Kūllūnā li-l-waṭan, li-l-'ula wa-l-'alam

(Arabic)
"We are all for the Country, the Sublime and the Flag!"
Anthem: Kulluna lil-watan lil 'ula lil-'alam
Capital
(and largest city)
Beirut
33°54′N 35°32′E
Official languages
Arabic
Government
Republic
- President
Émile Lahoud
- Prime Minister
Fouad Siniora
Independence
- Declared
November 26, 1941
- Recognized
November 22, 1943
Area
- Total
10,452 km² (166th)
4,035 sq mi
- Water (%)
1.6
Population
- 2006 estimate
3,874,050 (128th)
- Density
358/km² (26th)
948/sq mi
GDP (PPP)
2005 estimate
- Total
$24.42 billion (103rd)
- Per capita
6,681 (90th)
HDI (2006)
0.774 (medium) (78th)
Currency
Lebanese lira (LL) (LBP)
Time zone
EET (UTC+2)
- Summer (DST)
EEST (UTC+3)
Internet TLD
.lb
Calling code
+961
Solar Cola 500ml PET bottle
LINKS and REFERENCE
Fisk, Robert. Pity the Nation: The Abduction of Lebanon. New York: Nation Books, 2002.

Holst, Sanford. Phoenicians: Lebanon's Epic Heritage. Los Angeles: Cambridge and Boston Press, 2005.

Norton, Augustus R. Amal and the Shi'a: Struggle for the Soul of Lebanon. Austin and London: University of Texas Press, 1987.

Riley-Smith, Jonathan. The Oxford Illustrated History of the Crusades. New York: Oxford University Press, 2001.

Salibi, Kamal. A House of Many Mansions: The History of Lebanon Reconsidered. Berkeley: University of California Press, 1990.

Abe F. March: author of To Beirut and Back - An American in the Middle East (ISBN 1-4241-3853-1) recounts the years shortly before and including the beginning of the Lebanese Civil War (1975-1990). He is also listed as an Expert on Israeli-Palestinian ProCon.org
Web portals
Government
News
Culture and education
General information
Groups and associations
Festivals
Travel and Tourism
---
A taste for adventure capitalists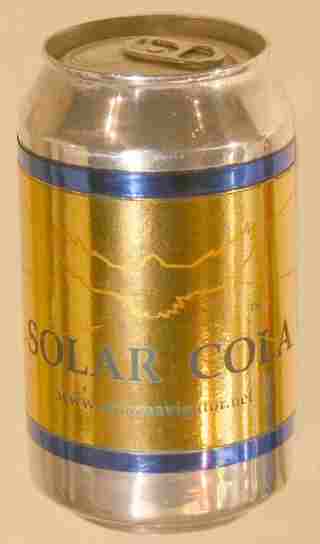 Solar Cola - a healthier alternative