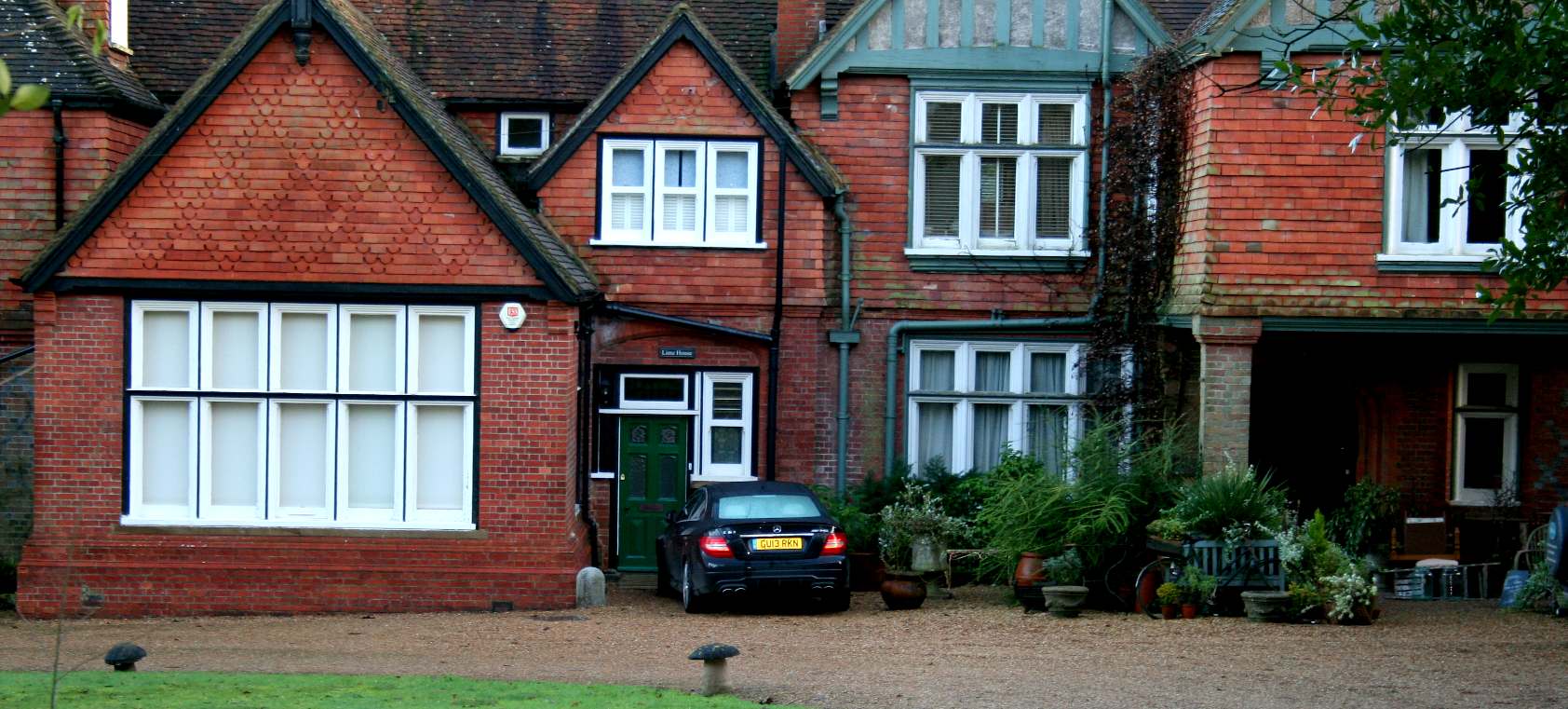 Lime House [LEFT] and Lime [RIGHT], comprise roughly half of the brick built Edwardian manor house in Lime Park, that has was divided into four terraced units to make the maintenance and rating more manageable by Wickens Estates Ltd. These houses are serviced by a shared drive access that is part tarmac and part gravel. The upkeep of older character properties is considerable where the grounds are tended routinely by a gardening service and the tall ceilings mean heating a larger volume of air than would be the case with a more modern design. Houses like this in the country are typically heated by oil fired central heating systems, with deliveries of fuel by truck.
The village of Herstmonceux is only a few minutes drive, though parking is limited in Gardner (the village high) Street. There are two convenience stores and a Post Office, two restaurants and two public houses. The village hall was moved from the centre of the village west some years ago to allow for a bigger building, pharmacy, and more parking.
Lime House, is in the centre-west of the original Lime House estate that is now divided into four quite large terraced units, each with different owners. The Park might benefit from amalgamation as one conservation unit in time to come where the present management of shared facilities (rather oddly) appears to have been set up expressly to exclude specific residential occupiers, yet claims to be a residents property company. The current (July 2014) owner is Huw Andrews, a director of Lime Park Estate Limited and a business management consultant.
Mr Andrews is a resident of Hong Kong, with an address in Ko Long Village, Lamma Island, a settlement that is said by various websites to have been favored by hipsters in the 60s.
According to his Linkedin CV, Mr Andrews was educated in England at the Cranfield School of Management, where he attained an MBA in General Management between 1990 – 1992. He also attended the University of Sussex between 1985 - 1988 where he was awarded a BSc in Electronics & Engineering. The linkedin CV says that Mr Andrews is sometimes know as: Hugh Andrews, Hue Andrews, Andrew Huw and Andrew Hughes.
Presumably acquired as part of his property portfolio, Lime House was in poor condition in 2014 when it was acquired. One large window was a problem noted by prospective purchasers and a leaking roof. Another issue was that a wooden shed some distance from the main accommodation had rotted away and been taken down by the vendor, the cause of some confusion, where the small plot was also fenced off, so cutting off access via the shared drive. Another problem was a crumbling bank above the plot that meant occasional earth slides and an adjacent holm oak tree that is protected by a preservation order continuously dropped leaves, making planning consent a potential problem where the roots had uplifted the base on which the former shed stood.
The site of the former shed was surveyed in 2014, we think on the instruction of Mr Andrews, when a neighbouring occupier was present to see the survey and take photographs of the then extant boundary fence installed by the previous owner. Now the fence has been removed, the lack of attention of the plot has become the subject of communications aimed at resolving any outstanding issues where the local authority recently paid a visit to the site and was keen to measure the various areas, we wonder if there is difficulty managing a site remotely from his home on Lamma Island, though he assures us generally, and locally, that that is not the case, especially with his hands on project experience involving satellites, the European Space Agency and NASA:
F.A.O. Huw G. Andrews RECORDED POST
Director
Lime Park Estate Ltd
Lime
Lime Park
Herstmonceux, BN271RF 14 September 2017
United Kingdom


Dear Mr Andrews,
ACCESS TO NEIGHBORING LAND ACT 1992 & ESSENTIAL MAINTENANCE
Thank you for your letter dated the 4th of August 2017, the content of which is noted but not accepted, save for the common ground to work with all concerned to preserve the tranquillity in Lime Park and the archaeology that is so important for generations to come.

Please note that unlike yourself, in your role as director of Lime Park Estate Ltd (where you admit to being jointly accountable), we do not act as agents for any other company or person in the Park.

We are not sure if you are aware that Lime Park Estate Limited (LPE) was set up for the sole purpose of disadvantaging Mr Kruschandl in the 1980s, also excluding him from the company, that is registered with Companies House as being a: "Residents Property Company." Wickens Estates Limited declined to embark on such a course, it being potentially a breach of Article 8 of the European Convention of Human Rights. Were you aware of this?

Having read your CV online, and as a 'property developer,' we feel sure that you will know that a company that purports to be for "residents" may not exclude any resident, let alone target that resident and single out that lone individual for unfavourable treatment. In company law that would be described as an oppressive act, with directors acting so liable to being barred.

It has come to our attention that you or LPE may have elicited the services of Wealden District Council (WDC) as to seeking to prevent the restoration and conservation works that are planned. This, despite the fact that such works only benefit the other residents in the Park, in that the general amenity is improved and the planning gains add to the visual appeal for neighbouring occupiers. We would be grateful for clarification. Have you or LPE (in your capacity of director) been in touch with WDC and if so could we have a copy of the correspondence and any company minutes pertaining?

You are not correct in your assertions regarding topsoil, where landscapers removed any soil from the boundary adjacent the former wooden shed plot that may have spilled during their efforts to secure the crumbling bank above with a retaining wall. Though, we understand that Mr Kruschandl offered to assist you if he might and asked what you wanted for the site. On that score we are still mystified. We would though appreciate it if you will tend to your area while deciding on development, where it has not been tended since your purchase in 2014 leading to a build up of leaves, etc., over the intervening years that in the fullness of time may become a nuisance and unsightly, or even a health risk.

The fact is that English law provides for one neighbour to enter onto land for essential maintenance purposes. Indeed, English law provides relief in circumstances where a landowner is being deliberately obstructive by way of injunctions in extreme cases. We would not of course consider troubling the courts where this is not an extreme case and indeed, where you are saying that you are happy to: "strike good neighbourly relations," for which you have our thanks.

Instead, on the matter of essential maintenance, we wonder if you might be amenable to Mediation when this might be convenient to yourself where you say that you live in Hong Kong?

We understand of course that you have director duties in the UK, when we may take advantage of your presence and that Mrs Askaroff passes on and circulates company correspondence received by the company to yourself and other directors.

We look forward to hearing from you at your convenience.
Yours sincerely,


for Herstmonceux Museum Ltd
c.c. to :

2 Ko Long Village
Lama Island
Hong Kong &

26 Netley Street
Farnborough
GU14 6AQ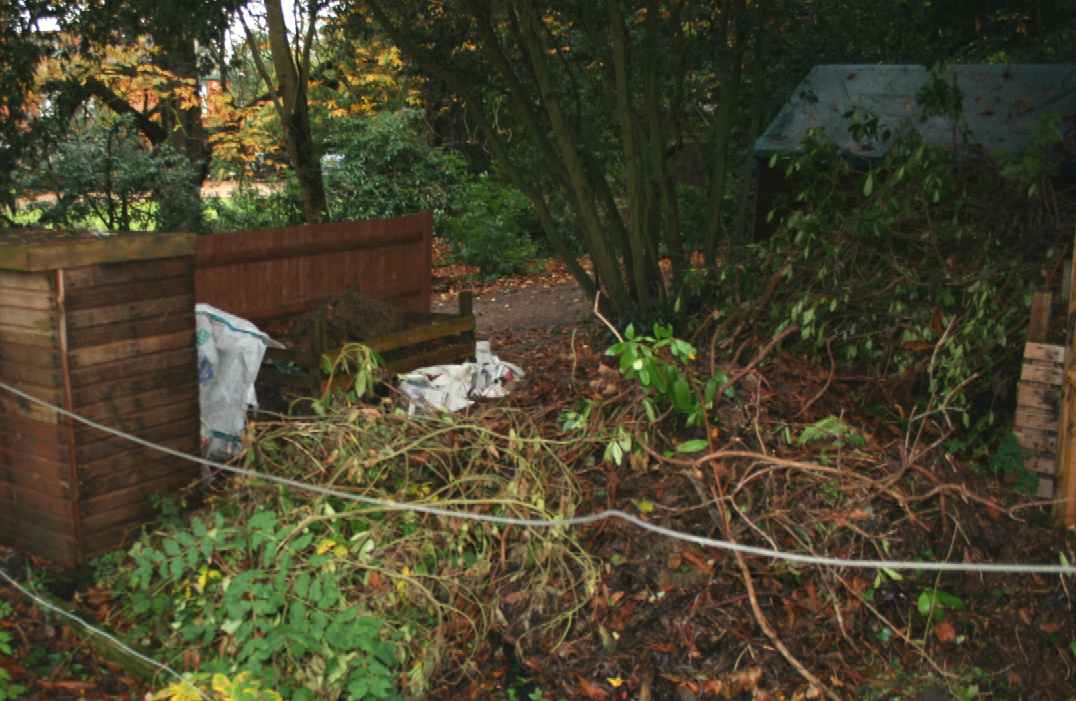 SHED PLOT OCT 2012 - Boundary fencing that separated Lime House plot from Lime Park as seen in October 2012 when owned by Camille de Kok. The site was used to light bonfires at one point but was discontinued due to fire risk and soon became a health risk as leaves and other garden debris accumulated. This area was eventually cleared and the fencing adjacent to the shared drive taken down, but the delineation was preserved and photographed during a survey commissioned by Mr Andrews in 2014 to agree the plot area for present and future occupiers.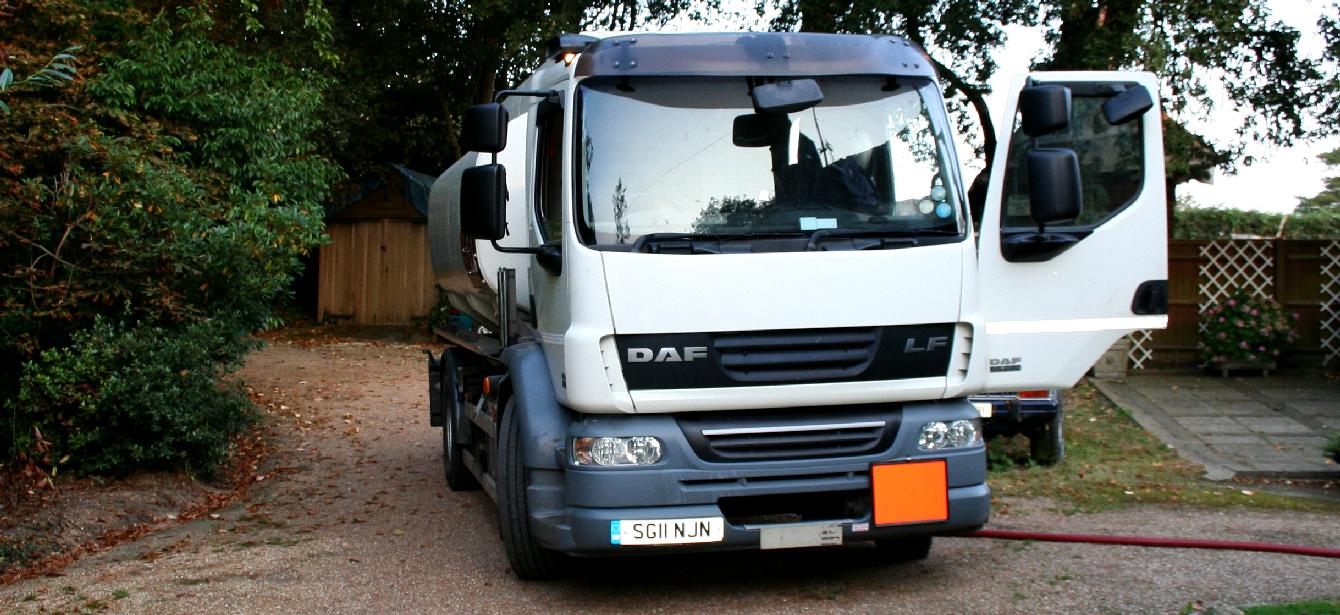 HEATING OIL - Large houses in the country are typically heated by oil fired central heating systems or LPG where town gas supplies are not available. Regular deliveries of fuel by large trucks is a way of life, the frequency of such deliveries depends on the size of your oil tanks and the volume of the house being heated. Where we are headed for a sustainable Britain, it is difficult to see how solar and wind energy might be incorporated in many of the properties in Lime Park. Fortunately, green electricity supplies are available. This DAF truck is delivering fuel to the Old Rectory, a particularly difficult property to heat due to its layout. But there is scope for solar panels in the garden and maybe even a wind turbine or ground heat-pump.
In the northern corner of Lime Park, Herstmonceux Museum has a solar furnace and heated water storage, with solar panels and a wind turbine to help offset their carbon footprint and climate change. The Museum is privately run with viewing by appointment only at the moment for archaeological interest groups and historical societies.
SUSSEX INDEX A - Z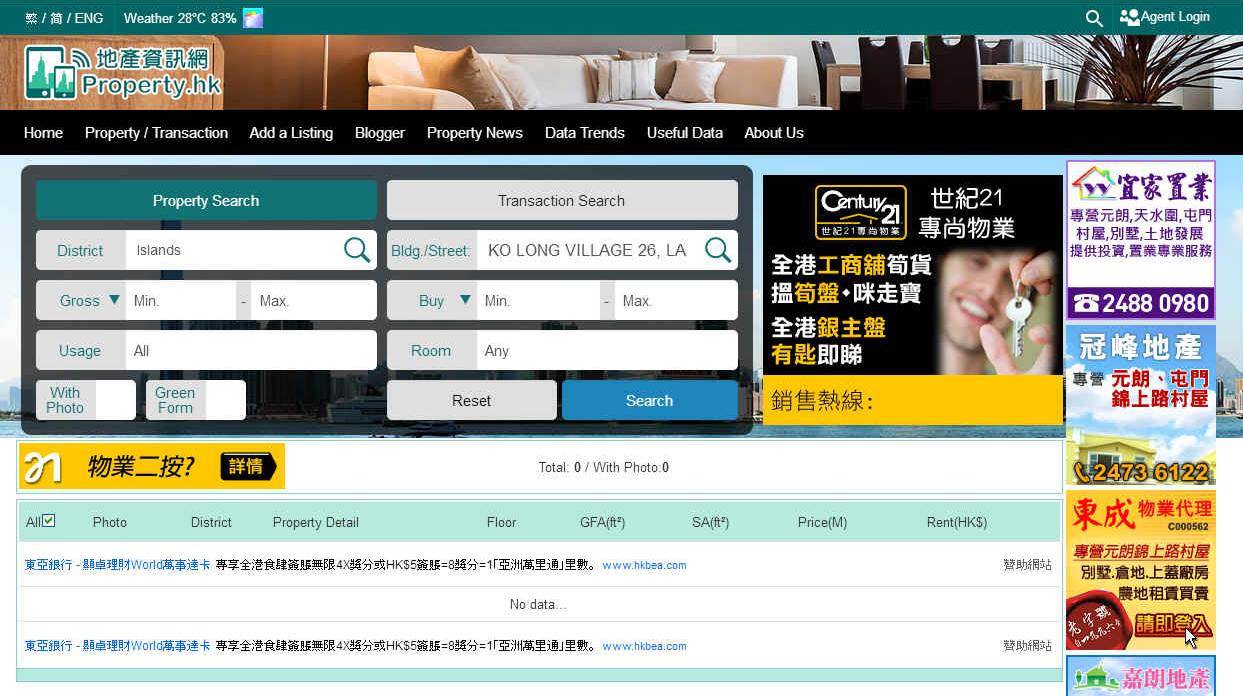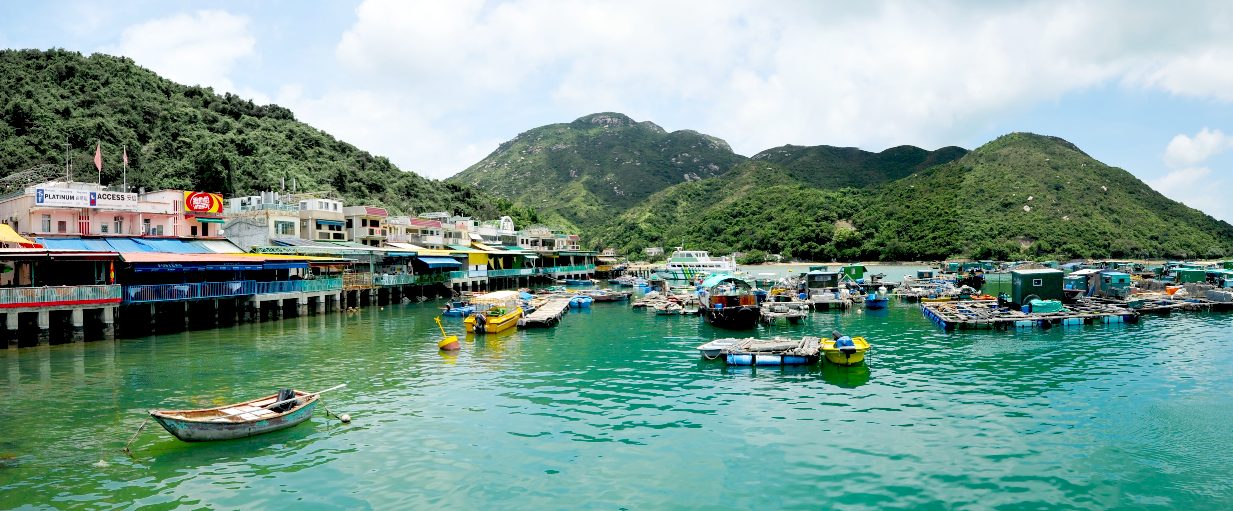 SEAFOOD RESTAURANTS - Fishing and seafood are one of the main draws of Sok Kwu Wan, Lamma Island. This increase in coastal activity qualifies as blue growth.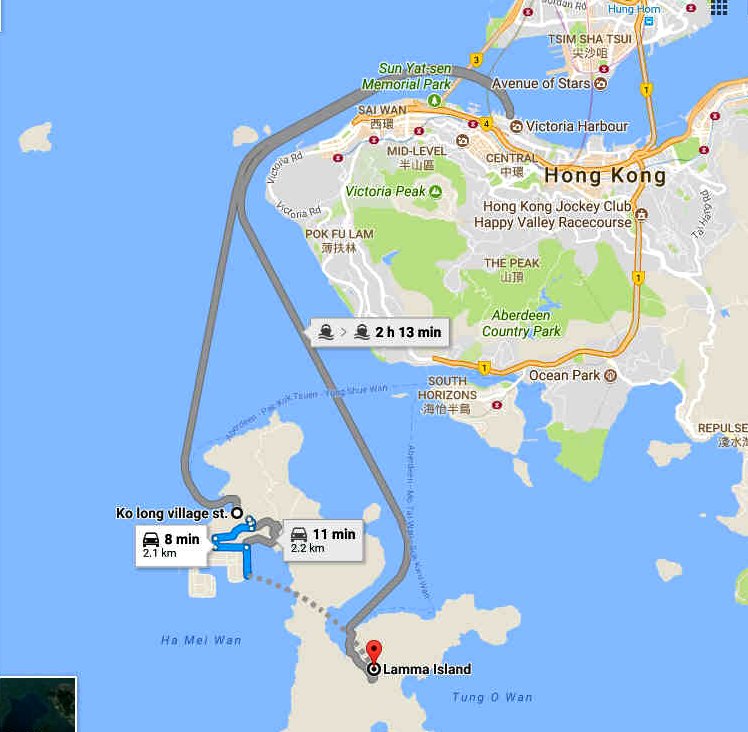 FERRY COMMUTE - Ferries travel from Lamma Island to Victoria Harbor, taking around 2 hours and 13 minutes for the trip, meaning quite a journey for those not working from home.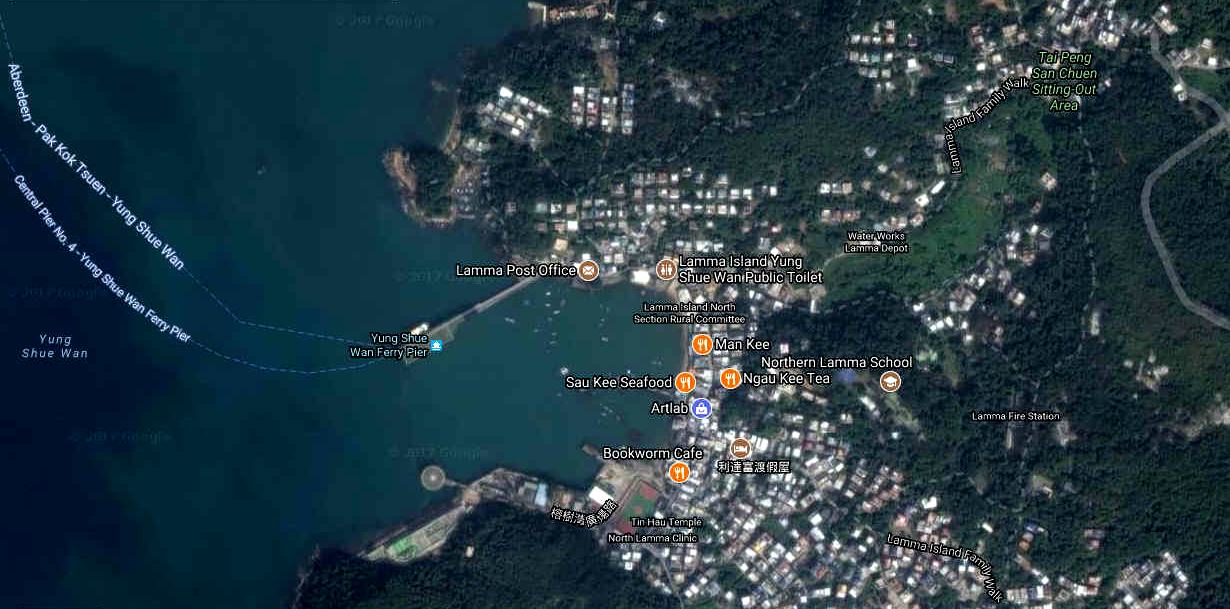 HONG KONG - Lamma Island, Ko Long Village map showing ferry routes to Victoria Harbour. This satellite picture shows most of the houses of the near 6,000 population.
ABOUT LAMMA ISLAND
Lamma Island offers a contrast to the city, and its six thousand or so residents include a fair proportion who have come in search of an alternative lifestyle: typically focusing on arts and crafts, or wanting to live somewhere rural whilst commuting to a city office.
Lamma has a very "relaxed" feel to it with a slow pace of life which has made it popular with people seeking cheap accommodation and an alternative bohemian type of lifestyle. There are many western ex-pats in the community, some of whom have lived there since the "hippy/flower power" days of
the late sixties/early seventies. The island is well known for its seafood restaurants which are popular with locals, visitors and corporate guests of some of Hong Kong's leading businesses.
Over 80 percent of Lamma folk inhabit the north of the island, especially in and around the largest village, Yung Shue Wan. With no cars or trucks on the island (apart from in the giant power station complex), this is a pleasant walk around - even the "Main Street" is just a footpath, leading from the ferry pier past the waterfront shops and restaurants.
NAMING ERROR
Lamma Island got named Lamma only because of a chart reading error by Alexander Dalrymple in the 1760s. He had acquired a Portuguese chart to the entrances to the Pearl River and, close to the west of the island, the Portuguese owner had written "Lama". Dalrymple misinterpreted that as the name of the island. However, it was a Portuguese notation as to the holding (consistency of the seabed from the point of view of anchoring there), which was (and is) mud – in Portuguese "lama". In all the early charts the name was spelled with only one "m". So the island acquired a British name by error and one that subsequently was Sinicized by its name being rendered phonetically in characters ("Lam a" can mean "south fork" in Cantonese), and everyone forgetting about the original muddle. At some point things became even more obscured by the addition of the second "m" in the English spelling.

In ancient times, Lamma used to be named as Pok Liu or Pok Liu Chau.
DEMOGRAPHICS

Lamma is being urbanized and property prices are on the increase, because of the attraction of this lifestyle.

Lamma has an estimated population of 5,900 people as of 2014. However, with future developments such as a planned beach community in Sok Kwu Wan the population capacity is expected to double to 11,000 residents.
GEOGRAPHY

Lamma Island is located to the southwest of Hong Kong Island. It is the third largest island of Hong Kong, with an area of 13.55 km2 (5.23 sq mi) and a length of 7 kilometres (4.3 mi). The northern village is called Yung Shue Wan (Banyan Tree Bay) and the eastern village is called Sok Kwu Wan (Rainbow Bay). Few people live on the southern part of Lamma. Access for much of this part is by hiking or private boat.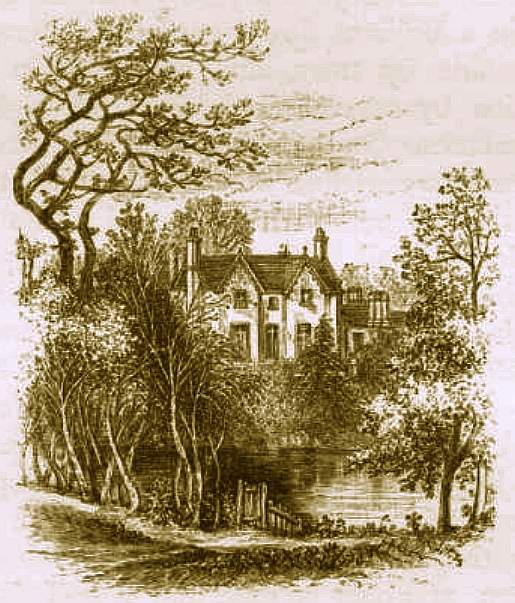 | | |
| --- | --- |
| OCCUPIERS | PROPERTY |
| Shelagh Claire Lambert | |
| Peter Gwyn Langford & June Erben Marion Townley | |
| Camille Anne-Marie De Kok | |
| Huw Andrews | |
| Louise Elizabeth Jones | |
| Clare Askaroff | |
| Lime Park Heritage Trust | |
| | East Lodge |
LINKS and REFERENCE
http://www.hongkongextras.com/lamma_island.html
http://www.lamma.com.hk/
http://www.hkoutdoors.com/outlying-islands/lamma-island.html
https://hk.linkedin.com/in/huwandrews
| | |
| --- | --- |
| Herstmonceux sunrise - Youtube | 1066 country - Youtube |