Knockhatch is an adventure park with a good size ski slope near Hailsham in East Sussex. As a family we visited this exciting venue as a birthday treat.
This park claims to have everything to keep the kids amused including mini quad bikes, laser adventure game, grass karting, rowing boats, crazy golf, trampolines, and children's farm. At £55 for three 90 minute lessons it seems like a good deal. Birthday parties are also catered for at sensible prices.
Knockhatch is situated on the A22 to the west of Hailsham. About 8 miles North of Eastbourne and 30 minutes from Brighton, Hastings and Tunbridge Wells and 1 hour from London. Access to the park is from the A22 at Hailsham from the roundabout OPPOSITE Diplocks Way and the BMW dealership where you will see our welcoming signs.
If you want to learn to ski or snowboard in Sussex, frankly, there is not much choice and councils would do well to encourage entrepreneurs. After the safari style entrance drive, you will see the main slope looming in the distance plus two nursery slopes on either side.
The main building consisted of a few benches in the main reception area and boot fitting area place thingy and a bar/cafe round the corner and a shop round the end... which by the way was cheap! Although it was bloody cold inside it was nice... there weren't changing rooms as such just some male and female loos and a disabled toilet which is where most people got changed. God knows what would happen if an actual disabled person needed the loo.

The staff here were really friendly and really helpful, with a range of ages it helped as the more mature members of staff had their own ways of doing things compared to the younger ones which usually went in head first with things (and they controlled the younger ones too as most of the time they were running around like kids).

The instructors for our party were really good at what they did. Although, we never actually saw them practice what they taught. The downside to this event was the boards. They were brown from the algae and sometimes bumpy from the dried on dirt. So at the start of the lessons it paid to sit down and scrape the mud off.

Another small point was the ski lifts. Whatever you do, don't try and ride your board up the slope when connected to this equipment, it will send you flat on your face and into a puddle of algae soup. Hold them, and put them in between your legs and walk it. It might be tiring, slow and possibly painful, but falling on your face with a board connected to your feet and a queue of people waiting is worse.

But apart from the above it was a pleasant experience. No snobby skiiers or snowboarders walking round like they own the place as in Milton Keynes, just mainly families or groups of teenagers having a laugh.
CONCLUSION

Overall, the party was great fun and the outing represented good value. The atmosphere was friendly, a bit like that of a miniature ski resort as you might experience in the French Alps, or Switzerland.
GOOD STUFF
BAD POINTS
Bad Slope for practising

Cold

Dirty Boards

Dirty Boots

Rubbish on the slope

Ski lift looks dangerous
PRICES for 2007
Adult

£ 7.50

Children under 3 are free

Students are charged at the child rate

25% Group discount (for 16+)

Schools, during term time: £3.99 + Vat per child, teachers free.

Registered disabled and carer £5.25 each

Child 3 -16

£ 6.50

Family (4)

£26.00

Extra Child & SC's

£ 5.50

Season (named person)

£20.00
Half price admission during off peak times (see 'Opening Dates' for times and activities)
Activities in yellow are included in a peak ticket price
Sandpit

Giant sky leap slide

Bouncy castle play barn

Juvenile chair-o-plane ride

Tractor and Trailer Rides

Boating Lake
During normal opening times the following activities are available at an additional charge. Outside of normal opening hours and dates they are available without the purchase of a day ticket. Please call or e-mail for prices and availability.
| | |
| --- | --- |
| Laser Adventure Game (Please book your time on arrival) | £3.25 |
| Karting ~ Pacer Cubs (4-7 year olds) | £2.50 |
| Karting ~ Pacer Cadets ( 8-Adult) | £3.50 |
| Rodeo Bull | £0.50 |
| Extreme Rock Climbing Wall (from Easter 2006) | £2.00 |
Note: Age and height/size restrictions apply on some activities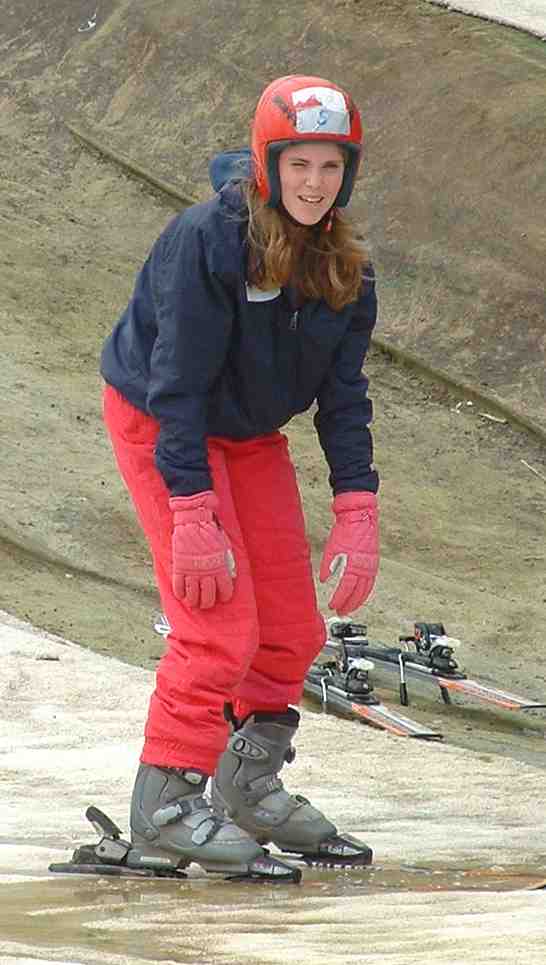 Francesca Elliot after a good run
CONTACTS for KNOCKHATCH SKI & SNOWBOARD CENTRE

Map Reference F3

Find Knockhatch with StreetMap
GPS Location: The turning to the Park and Ski Centre from the A22
Latitude N 50 degrees 51.74 minutes, Longitude E 00 degrees 14.50 minutes

Skiing and Boarding with the new Powderpac Softer Surface 110m main slope along with Nursery Runs and Drag Lifts, Open Practice to improve your skills and courses for beginners with qualified instructors. Equipment provided. Ski Lodge with ski and board hire, licensed bar with snacks, lounge and Edge to Edge ski and snowboard retail and rental shop.
PRACTICE SESSIONS are weekday evenings and weekend days 18 October – 1 April. For out of season opening times, all details and bookings Tel: 01323 843344.

Knockhatch Adventure Park
Knockhatch Farmhouse
Hempstead Lane
Hailsham
BN27 3PR
Telephone: 01323 442051
Fax 01323 843878
e-mail: knockhatch@aol.com
SUSSEX INDEX A - Z
ARUNDEL CASTLE - WETLANDS WILDFOWL TRUST
BEACHY HEAD - BELL TOOT (BELLE TOUT) LIGHTHOUSE
CHIDDINGLY - HORSE SHOW and GYMKHANA
CUCKMERE VALLEY - EXCEAT
EAST SUSSEX
EASTBOURNE - EASTBOURNE PIER
HERSTMONCEUX - CASTLE - CE SCHOOL - LINKS - FESTIVAL
TWISSELLS MILL, OLD HEATHFIELD
LINKS and REFERENCE
BALPPA - The British Association of Leisure Parks, Piers and Attractions Ltd
BIAZA - British and Irish Association of Zoos and Aquariums
EAZA - European Association of Zoos and Aquaria
---
A taste for adventure capitalists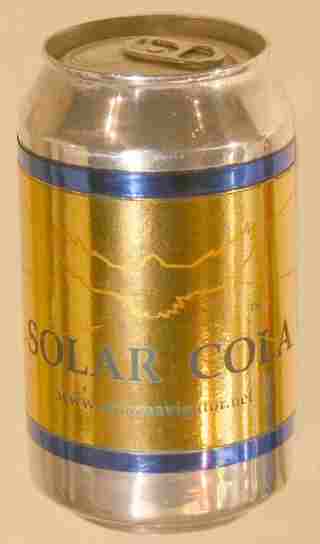 Solar Cola - a healthier alternative