The Marina complex at Sovereign Harbour is a man-made haven for yachts and fishing boats. An entire village has been created, to include restaurants, public houses, shops and high class residential development.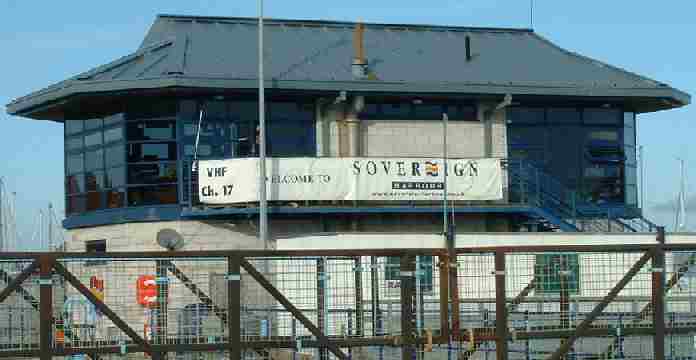 Harbour Master Sovereign Eastbourne, Sussex, England
Opened in 1993, Sovereign Harbour is the largest composite marina in the UK, encompassing The Waterfront retail complex and surrounded by an expanding, high quality residential area. Over 600 permanent berth holders and some 3,000 visiting yachts each year are testament to our growing popularity and Sovereign Harbour's ideal location for both short stopovers and longer stays.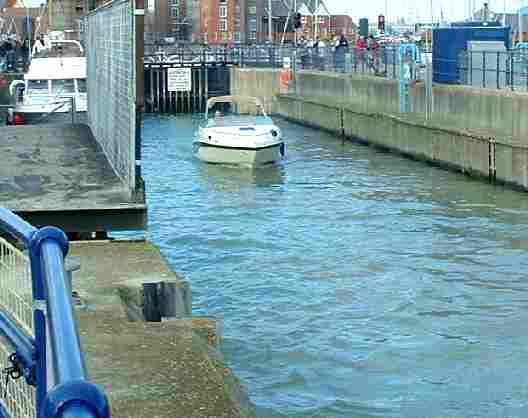 Sovereign Harbour, Lock 1
Sovereign Harbour is located just two miles from Eastbourne on the A259 Pevensey Bay Road towards Hastings. Eastbourne's bustling town centre and elegant seafront are easily accessible by car, bus, bicycle, or on foot along the promenade. The many other beauty spots and varied attractions of England's South East Coast are only a short journey away.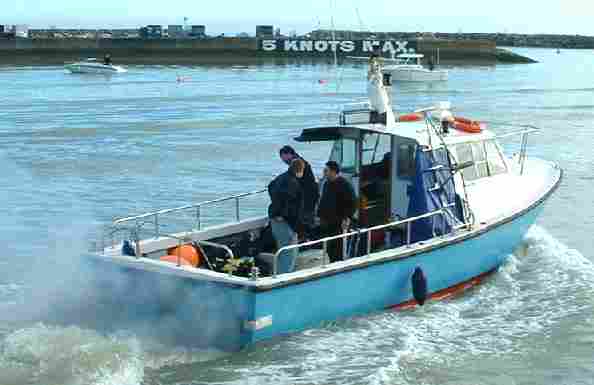 Sovereign Outer Harbour breakwater
Developed by Carillion, the marina is formed around five separate harbours. The Outer Harbour is tidal, whilst the Inner, South, North and West Harbours are entered through two high capacity locks. We man the locks 24 hours, 365 days a year, providing access to the sea at all states of the tide.
Martello Tower - Sovereign Harbour breakwater
Sovereign Harbour is successfully managed and operated by a dedicated team committed to providing a world-class service. This commitment has been recognised with awards for Quality, Standards of Service and Environmental Awareness.
Andy Garland
Marina Operations Manager / Harbour Master
Sovereign Harbour Marina Ltd
Pevensey Bay Road
Eastbourne
BN23 6JH
Telephone: 01323 470099
Fax: 01323 470077
For general enquiries and to receive information on Sovereign Harbour,
please contact sovereignharbour@carillionplc.com
SUSSEX INDEX A - Z
CHIDDINGLY - HORSE SHOW & GYMKHANA
CUCKMERE VALLEY - EXCEAT
TWISSELLS MILL, OLD HEATHFIELD
LINKS
info@eastbourneharbour.com
http://www.eastbourneharbour.com/
http://www.sovereignharbourtrust.co.uk/
Community Interest Companies Regulator http://www.bis.gov.uk/cicregulator/about-us
Environment Agency http://www.environment-agency.gov.uk/regions/southern/
Pevensey Coastal Defence Ltd http://www.pevensey-bay.co.uk
Premier Marinas http://www.premiermarinas.com/pages/Sovereign_Harbour
East Sussex County Council http://www.eastsussex.gov.uk
Eastbourne Borough Council http://www.eastbourne.gov.uk
WE WILL PUBLISH DETAILS OF THE LATEST MODEL BUILD SHORTLY
The latest Solarnavigator is a battery electric trimaran with an extremely efficient active hull that runs on solar power. The model shown here is just 150mm long. The radio controlled test model is 2.1 meters in length. To make things more interesting
autonomous running is now on the agenda.