EAGLE HAWK HOTEL
Federal Highway
SUTTON NSW 2620
02 6241 6225
EASTERN SUBURBS LEGION CLUB
213 Bronte Road
WAVERLEY NSW 2024
02 9387 3911
EMPIRE HOTEL
2 Kinghorn Street
NOWRA NSW 2541
02 4421 2433
---
FERRARA KARAOKE BAR
67 Milligan Street
PERTH WA 6000
Email
08 9481 1909
FINNIGANS CHIN
22-24 Shore Street
CLEVELAND QLD 4163
07 3821 3944
FOX & FIDDLE
85 Mitchell Street
DARWIN NT 0800
08 8942 1844
FUSION NIGHTCLUB (FORMERLY BIGGLES)
84 Cronulla Street
CRONULLA NSW 2230
02 9544 1033
---
GLASSHOUSE HOTEL
51-55 Gipps Street
COLLINGWOOD VIC 3066
03 9419 4748
GREYHOUND HOTEL
1 Brighton Road
ST KILDA VIC 3182
03 9534 4189
GRAND HOTEL
352 Marine Parade
LABRADOR QLD 4215
07 5528 6442
---
HILL STREET TAVERN
1a Hill Street
HURSTVILLE NSW 2220
02 9570 4411
HOLLY ENTERTAINMENT PTY LTD
184-186 BOURKE ST
Melbourne
VIC 3000
HORNSBY RAILWAY HOTEL
31 Station Street (opp train station)
HORNSBY NSW 2077
02 9477 1115
Dear Mr Kenward

There is an accepted protocol for disputes of this kind which you appear intent on avoiding, for reasons I can only guess at.

In addition, it is generally accepted that where one party has a grievance, the onus is on them to provide reasonable information to enable the other side to properly consider matters. At the very least you could supply copies of any registrations you claim to have and the names and addresses of the owners of: Where To Sing . Com

You have not provided any information that would sway me to agree that you had any monopoly on public information or other state granted rights. Accordingly, I will pass these messages to the publisher for them to post for the public to decide if you are acting reasonably and will make appropriate representations to the governing bodies and/or the authorities
as appropriate.

Yours sincerely


Nelson Kruschandl



From: "David" <david@where2sing.com>
To: "Solar Navigator" <nelson @ solarnavigator.net>
Sent: Friday, October 20, 2006 2:22 AM
Subject: Re: Notice to provide further and better particulars - Without Prejuduce save as to costs


Dear Mr Kruschandl,

Thank you for your reply.

All the information pertaining to our claim and methods by which you may substantiate it were included in my last email, and we continue to assert that you are violating copyright held by where2sing.com.

As such, the actions previously mentioned will be commenced at the expiration of the notice period unless you remove the copyrighted material from your website forthwith and advise such.

We will not entertain any further communication upon this subject.

Regards,

David Kenward.
Where2sing.com
---
Dear Mr Kenward

The publisher of www.solarnavigator.net is Max Energy Limited, a not for profit company registered in England and Wales. The website host is protected under US jurisdiction and consequently US copyright law, although such protection may be extended by international convention, of which I may look into on receipt of better particulars.

Speaking personally, and not on behalf of the publishers (at this time) I have some knowledge of copyright law in the UK, US and Australia. I can advise that there is no artistic work involved in a simple A to Z listing and that such works do not fall to be considered under Copyright legislation, there being no artistic creativity and no copyright protection attainable.
It is a common mistake to interpret copyright as encompassing such data. This was found to be so in the US Supreme Court and see Feist vs. Rural. This was the first of many similar rulings, others applying to websites. You would do well to research this caselaw before similarly threatening others. If you or the owners of your site have falsely obtained some form of registered copyright, then it would be a matter for a court to strike it from the record, and/or award damages to any party who has suffered loss, costs, etc.
There may be some artistic creativity in the colours and layout of your site, but I note the SN site uses completely different colours and layout - hence there can be no claim to imitation.

In addition, Max Energy Ltd. intend to compile international Karaoke listings. I note you claim no such ambition.

That aside, to my knowledge nobody from Max Energy Limited has been on your site, although I have just looked at your front page and note there is a registration procedure, which I'm certain I would have remembered, and so should anyone else. I don't recall being on your website before and did not register, hence could not have seen the information therein.

The listings on the SN site have been painstakingly compiled independently by volunteers and arranged in a format unique to the site, which format owes nothing to your own, being original. Any person may apply free of charge to become listed on the SN site. This arrangement has been applied to Solar Panels, Battery Manufacturers and more.
The fact you may have compiled a list of your own, probably charging people for inclusion (and please confirm), is something you cannot protect, unless the persons on your site own unique trademarks for each and every business listed. Even then, there is no copyright in an address or telephone number. Listing trademarks in considered to be fair use and our listing is fair competition. It appears to me you are seeking to prevent others competing fairly, hence attain a monopoly on public information for profit, where the state grants no such rights. To claim they do, and to obtain pecuniary advantage therfrom is in my opinion misleading or worse, however, I await your information before making further comment and I reserve my right to bring this matter to the attention of the authorities if necessary.

It may well be that other websites contain similar information and this is hardly surprising, since the information is in the public domain at numerous locations.

Perhaps you would be good enough to quote which section of the Digital Millennium Copyright Act to which you refer for my/our consideration. I would be most interested to see it and the section on which you rely.

Could you also provide evidence that the information you say is yours, was in fact created by you and when. Where did you source the names and addresses and how can you claim the addresses are yours, when clearly the/any address (estate wise) belongs to the proprietors. Are you saying you own all these businesses?

Also, can you please tell us who the owners of your site are (all of them) and provide a postal address for communication purposes for the proprietors on a by return basis. Could you also provide evidence of your authority to act on their behalf. I note you claim not to be the owner.

Should your allegations prove to have no substance and you proceed to interfere with the work of Max Energy Limited (or my own), I/we reserve our right to seek compensation, injunctions and the like, should that prove necessary. Especially so, where you have made actionable threats: namely to contact search engines with what appears to be (as I write) bogus and unsupportable claims.

In accordance with my policy to operate transparently, this communication and any and all similar communications will be passed to Max Energy Limited for their attention, possibly to be published on a number of websites at their discretion, until the potential for dispute is closed. Accordingly, please pass this email to all persons concerned or contacted in connection with any potential dispute henceforth - in full - for their consideration, to include Google.com, Yahoo.com and DMOZ.org. I will be pleased to point out the defect in your assertions with reference to caselaw, to any person
in the chain.

If I (or Max Energy Limited) do not hear from you within 24 hours, with the information requested, I (and/or Max Energy Limited) will assume you no longer wish to pursue the matter and close the file.

Thanking you for your co-operation in this matter.

Yours sincerely


Nelson Kruschandl

---
Nelson Kruschandl
The Old Steam House
Lime Park
Herstmonceux
East Sussex, BN271RF
UK
Tel. +44.7905147709
Fax. +44.1323831727


Dear Sir

NOTICE TO CEASE AND DESIST IN COPYRIGHT INFRINGEMENT OF THE
WHERE2SING.COM WEBSITE

Notice made under the Digital Millennium Copyright Act against http://www.solarnavigator.net

It has come to our attention that you are displaying information on your website (http://www.solarnavigator.net) which has been copied from the Where2sing.com website of which we are the owners. It may be that you have sourced this information from some other website
which has in turn copied this from Where2sing.com - one such known infringing website is http://www.singing.com.au


WE DEMAND THAT YOU IMMEDIATELY REMOVE ALL SUCH CONTENT of karaoke
listings in its entirety from your website, advise us that you have complied with this demand, and undertake not to further infringe on our copyright.

In substantiation that this list of karaoke venues has been sourced and built over several years by Where2sing.com, and that any other website displaying a substantial portion of this list is infringing
on our copyright, copies of the archived Where2sing.com website at several points since 2003 is available for view on the Internet. Any further action that we are required to take to protect our copyright from your infringement will include such evidence as to our legal ownership.

You should be aware that in the case of registered copyrights, that the court has the discretion to award attorneys' fees and statutory damages to the infringer of up to $30,000 for each copyrighted work infringed. If the infringement was willful, the court can award statutory damages up to $150,000.

Should we not receive your compliance WITHIN THIRTY-SIX HOURS of our transmission of this email, we will proceed with an application to Google.com, Yahoo.com and DMOZ.org for the permanent removal of your website from their database.

Regards

David Kenward
www.Where2sing.com
david@where2sing.com
Domain Name: WHERE2SING.COM
Registrar: SPOT DOMAIN LLC DBA DOMAINSITE.COM
Whois Server: whois.domainsite.com
Referral URL: http://www.domainsite.com
Name Server: NS.LIQUIDWEB.COM
Name Server: NS1.LIQUIDWEB.COM
Status: REGISTRAR-LOCK
Updated Date: 19-oct-2006 Creation Date: 16-nov-2002
Expiration Date: 16-nov-2007
Last update of whois database: Fri, 20 Oct 2006 16:03:09 EDT
Domain Name: where2sing.com
Registrar: Spot Domain LLC
Expiration Date: 2007-11-16 01:12:37
Creation Date: 2002-11-16 01:12:37
Name Servers: ns.liquidweb.com and ns1.liquidweb.com
REGISTRANT CONTACT INFO
David Macara Kenward
PO Box 400
Pyrmont
NSW
2009
AU
Phone: +86.13564210282
Email Address: david@where2sing.com
ADMINISTRATIVE CONTACT INFO
David Macara Kenward David Kenward P
O Box 400
Pyrmont
NSW
2009
AU
Phone: +86.13564210282
Email Address: david@where2sing.com
TECHNICAL CONTACT INFO
David Kenward
PO Box 400
Pyrmont
NSW
2009
AU
Phone: +86.13564210282
Email Address: david@where2sing.com BILLING
0.19650600 1161384721
LINKS
AC-DC

Aerosmith

A H Rahman

A-ha

Alabama

Alanis Morisette

Alison Kraus

Annie Lennox

Atomic Kitten

Backstreet Boys

Babra Streisand

Barry Manilow

Barry White

Bay City Rollers

Beach Boys

Billy Joel

Bing Crosby

Black Sabbath

Bob Dylan

Bob Marley & Wailers

Bon Jovi

Boney M

Boyz II Men

Brenda Lee

Bruce Springsteen

Bryan Adams

Buddy Holly

B'z

Cascada

Celine Dion

Charles Aznavour

Chacago

Chuck Berry

Cindy Lauper

Cliff Richard

Contest

David Bowie

Def Leoppard

Depeche Mode

Destiny's Child

Dire Straits

Donna Summer

Duran Duran

Earth Wind and Fire

East Magazine - Eastbounre

Eddie Arnold

Elena Paparizou - Eurovision

Elton John

Eminem

Enya

Fleetwood Mac

Foreigner

Frank Sinatra

Frankie Goes to Hollywood

Frankie Laine

Garth Brooks

Genesis

Gloria Estefan

Grant Navy Fireman

Guns and Roses

Gunther + Sunshine Girls

Haircut 100

Hank Thompson

Iron Maiden

James Morrison

Janet Jackson

Jean Michel Jarre

Jethro Tull

John Denver

Johnny Cash

Johnny Hallyday

Johnny Mathis

Joni James

Journey

Julio Iglesias

Kate Bush

Kenny Rogers

Led Zeppelin

Linda Ronstadt

Lionel Richie

Luciano Pavarotti

KISS

Meatloaf

Metallica

Michael Bolton

Michael Jackson

Mireille Mathieu

Modern Talking

Myspace.com - Networking

Nat King Cole

Neil Diamond

Nirvana

Olivia Newton-John

Patti Page

Pearl Jam

Perry Como

Petula Clarke

Phil Collins

Pink Floyd

Prince

Queen

Ricky Nelson

Rod Stewart

Roxette

Roxy Music

Santana

Shania Twain

Simply Red

Sting - The Police

Stock Aitken Waterman SAW

The Bee Gees

The Carpenters

The Clash

The Doobie Brothers

The Doors

The Eagles

The Jacksons

The Royal Canadians

The Seekers

The Ventures

The Who

Three Dog Night

Tina Turner

TOP TEN - FORTY CHARTS

U2

UB40

Van Halen

Vibes From the Vine - Concert 06

Vicky Leandros

Wei Wei

X Factor Battle of Stars

ZZ Top
---
A taste for adventure capitalists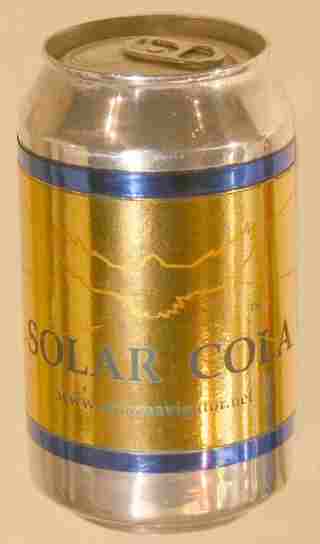 Solar Cola - a healthier alternative