Chessington is a town in the Royal Borough of Kingston upon Thames in Greater London, England. The Hogsmill river runs through it.
History
Its name came from Anglo-Saxon Cissan dūn = "hill belonging to [a man named] Cissa". It was home of the former RAF Chessington, Hospital. Chessington Hall has a place in 18th century literary history, as home of Samuel Crisp, who was a failed playwright and close friend of Fanny Burney.
Geography
The areas of Chessington have these names:-
Chessington North, also referred to as North Parade, immediately adjacent to Chessington North railway station.

Hook, generally referred to as the central point in Chessington, although historically considered a separate entity. It incorporates the majority of bus routes which pass through the area, and is the terminus for routes 467 (Chessington To Epsom) and route 833 (Hinchley Wood School to Chessington).

Copt Gilders, named after the farm which was once on this area.

Chessington South, previously called Fleetwood, incorporating the majority of buildings south of Chessington Community College and Chessington South railway station.

Southborough is close to the A3 and nearby Surbiton and Tolworth.
Sites of interest
The former Formula one racing team Brabham had their factory in Chessington. The site is now occupied by the Carlin DPR GP2 team.

Chessington & Hook United F.C., who play football in the Combined Counties League.

Kingston R.U.F.C. who play in numerous rugby union leagues

207 Hook Road has a Blue Plaque commemorating the author Enid Blyton who lived at the address between 1920 and 1924.
CHESSINGTON WORLD OF ADVENTURES
We visited Chessington World of Adventures as a family on a cloudy day in April 2004. I was taking the photographs as usual. Mum and the nippers were enjoying all the fantastic rides several times over. Even I indulged more than normal, as the crowds thinned. I enjoyed the Log and Vampire rides most of all, Sharon, Gemma and James agreed on this also. NK
Chessington World of Adventures is an English theme park owned by the Tussauds Group.
It was formerly Chessington Zoo but was reopened in 1987 under the new name following a £18 million development investment.
It is situated 12 miles South West of central London on the A243, 2 miles from the A3 and M25 (junction 9 or 10).
In recent years, the Tussauds Group has been transforming the theme park into a more family-oriented attraction, with the more extreme rides being relocated to Thorpe Park. This has been seen through the removal of such rides as Samurai and Rodeo.
Chessington World of Adventures
grid ref TQ173623
Park Guide
The park is split into many areas, each with its own individual theming.
Animal Land
Animal Land contains most of the animals which are kept in the park, a tradition which goes back to the days of Chessington being a zoo. The animals kept today include gorillas (Kumba, Kaja, Bafia, Asili, Shani, Buu, Mjukuu, Shanga, Kumili & Kumi), five tigers (Ratna and Batu, Hujan, Deru & Bayu), meerkats, and monkeys. There are four Capybaras (Temo, Pili and their young offspring) these animals are the largest rodents in the world. There is also a sea lion enclosure, in which there are shows several times a day, and Creepy Caves, a reptiles house. Zookeepers on site care for the animals, many of which are endangered, and there is an active breeding programme.
Beanoland
Themed around The Beano comic, rides in this area include Dennis's Madhouse (a foam-ball fun house which used to be the 'Timekeepers of the Millennium' at the Millennium Dome), Roger the Dodger's Dodgems and Billy's Whizzer (a wave-swinger thrill ride with water fountains to squirt guests).
Forbidden Kingdom
Themed loosely around Egyptian-style tombs, this area is home to two rides. 'Tomb Blaster' (previous rides on the site include 'The 5th Dimension' and 'The Terror Tomb'/'Forbidden Tomb'), is an interactive laser-shooting ride, where riders fire laser guns at targets and receive a score at the end. Rameses Revenge is a 'Top Spin', made by Huss Rides, which now stands out as one of the most intense rides in the park.
Land of the Dragons
A new area opened in 2004, this dragon-themed zone contains mostly children's rides, which are contained within an area with only one entrance, so that parent can let their children run around without worrying about them getting lost. Also contained within the area however is a spinning wild-mouse style roller coaster called Dragon's Fury. Designed as a family roller coaster, the 4-man cars are allowed to spin freely as they complete the circuit, which features a near-vertically banked corner at the start.
Chessington Varmints - Wild West costumes
Market Square
A central area with lots of shops and video arcades, Market Square also contains the station entrance to the monorail Safari Skyway, opened in 1987, which takes riders on a gentle ride around the park, allowing views of the animals within Animal Land. Also added in 2003 is Hocus Pocus Hall, an indoor walk-around experience where guests wear 3D glasses whilst walking around.
Mexicana
Themed around a Mexican environment, Mexicana is home to the Rattlesnake ride, a steel wild-mouse roller coaster featuring sharp unbanked turns and sudden drops. Other rides include the Runaway Train (a powered mine-train ride aimed at younger visitors). Previously this area contained Rodeo, a surprisingly intense thrill ride, but it was removed by the summer of 2006.
Mystic East
An oriental-themed area, Mystic East is home to the expansive Dragon Falls log flume (renamed from Dragon River at the start of the 1999 season). Featuring two drops, including a longer one at the end, the log boats take riders float around themed scenery, including a dragon's mouth and a giant Buddha statue.
As of 2005, an observation wheel called Peeking Heights (formerly Eclipse at Thorpe Park) also resides in this area.
Previously operating in this area was the Samurai, a top-scan thrill ride, which was moved to Thorpe Park.
Currently Dragon Falls will not open in the 2007 season until the summer due to the ride being condemned by safety officials.
Pirates Cove
A small area next to Transylvania, Pirates Cove is mostly home to The Black Buccaneer, a swinging pirate ship ride installed in 1988 (previously called Smugglers Galleon). This ride is larger than many pirate ship rides found in other theme parks, and offers a considerable amount of 'air-time' as the ship swings to almost vertical. Added in 1995 was Seastorm, a more gentle roundabout style ride, where small boats bob up and down as they are rotated.
Toytown
Toytown contains a number of gentle rides aimed at younger visitors. These include a carousel, flying jumbos, and Toady's Crazy Cars, a car ride themed around The Wind in the Willows. Contains a small Cadbury's Castle shop.
Transylvania
Transylvania is home to Imperial Leather Bubbleworks. This fantastic attraction was formerly know as Professor Burp's Bubbleworks and had riders sitting in tubs which floated around a wide water flume, inside an environment themed as a fizzy-pop factory. The ride featured lots of humour, with a lot of puns based upon the fizzy-pop theme, and a water fountain finale. It was rated by many theme park and dark ride enthusiasts as the best dark ride in the world. It was closed in 2002, it was rumored that this was because of accidents occurring from people drinking the bubble water and falling ill, but these were never confirmed. The ride was re-themed and sponsored by Imperial Leather in 2006. It got bad reviews from those who had experienced the previous ride, staff members and theme park enthusiasts. Similar reviews were given to the 'The Flume - Unplugged' at Alton Towers.
Roller coasters
Vampire
This was my favourite ride. The Vampire ride originally opened as a suspended roller coaster, with riders sitting in bat-themed cars hanging from the track, which swung freely as the roller coaster train completed the course. With two lift hills, the ride was quite long, and featured a sudden drop into a sharply banked curve within a cave towards the end of the ride.
However, as this ride started to age, it suffered from numerous breakdowns and maintenance problems. Eventually, as the ride ended up closed for the latter half of the 2000 season, the decision was taken to modify the ride so that it could take a new type of hanging roller coaster train. For this, the track was to remain in the same layout, as modifying this would require planning permission, which was unlikely to be granted. However, as the track layout was designed for suspended roller coaster trains, with tight corners, the new suspended trains would also have to be able to swing around corners, in order to reduce lateral Gs. This led to the development of swinging suspended floorless roller coaster trains.
The modified ride opened in 2001, under the same name as the previous ride. The new type of train makes the ride significantly less intense, suitable for families and younger visitors.
The track is 2200ft long, and the trains hit a maximaim speed of 45mph.
Dragons Fur
This spinning 'wild mouse' ride opened in 2004 and is sponsored by Skips. This ride has four-man cars that can be weighted evenly or with bias to one side, depending on the amount of spin desired. As a result, very few rides feel the same as each other. In 2004 the evacuation walkway of the ride collapsed and fell down causing the ride to close for an extended period of time. It has also a history of break downs and it is very rare for it not to have a break down once a week.
The track is 60ft high and reaches a top speed of 45mph. Like the vampire, it has two chain lifts.
Rattlesnake
This steel wild mouse ride opened in 1998. It is notable for being dug into the ground due to local planning restrictions - many feel this enhances the excitement of the ride.
This ride was mad in 1995 and has a top speed of only 28mph. Its built in a pit but its real hight is 50ft. The queue line is situated right underneath the ride adding to the exitement and all around the ride is mexican themeing. As you come out the station you are greeted by a speaker saying things like: "hey you, Sit down and hold tight!"
Runaway Train
A powered mine train ride in Mexicana (not a roller coaster in the strictest sense). The number of circuits in a single run may vary according to visitor numbers and the ride's operators.
Thrill Rides
Rameses Revenge
A Huss 'Top Spin', in which riders sit in a gondola rotated by a pair of enormous arms and allowed to freely pivot. Riders are also suspended above jets of water at one point; those sitting in the middle of the front and back rows may get rather wet. Now stands out as one of the more intense rides in the park. Rameses Revenge has recently been refurbished for the 2007 season and new settings have been placed onto the ride PLC to improve ride-ability. Ricky Field operated this ride during the 2005-2006 season and is still currently working for the Tussauds company, he personally drove the campaign to get Rameses back to its full potential.
Black Buccaneer
A large swinging ship noted for its 'airtime' (if the rider sits at either end).
Billy's Whizzer
A large 'waveswinger' type ride with water fountains at the base that hit riders as they swing round.
Water Rides
Dragon Falls
Formerly Dragon River. An expansive log flume noted for its excellent theming, including a section in which riders pass into the mouth of a large Chinese dragon. The final drop is flanked by Buddha heads.
Imperial Leather Bubbleworks
Opened in 1990 alongside Vampire in the new Transylvania area as Professor Burp's Bubbleworks, a dark ride in which guests were taken around the mad professor's fizzy-pop factory. Riders were taken through various areas of the factory with humorous animated scenes, before a small drop into a spectacular finale of strobe lights and fountain archways.
In 2005, the park announced that the ride would be sponsored by the Imperial Leather brand from 2006 onwards. The ride was repainted in parts and all references to Professor Burp were removed from the attraction. Some scenes remain very similar with minor changes such as restyled characters and the addition of rubber ducks.
Other Rides
Peeking Heights
A ferris wheel previously located at Thorpe Park, where it was known as Eclipse. Relocated to Chessington in 2005.
Tomb Blaster
Originally opened as The 5th Dimension, a dark ride in which riders helped Zappomatic, a TV repair robot, to defeat the Gorg. When the ride proved unpopular it was closed and converted into Terror Tomb, a dark ride with an Ancient Egyptian horror theme in 1994, which was later renamed Forbidden Tomb. The attraction has since been stripped of the 'story' that unfolded along the ride's course, and converted into an interactive laser-shooting attraction, the first of its kind in the UK.
SeaStorm
A fairly fast roundabout, with an uneven course that bobs riders up and down in keeping with its pirate theme. Is good for children and is fairly enjoyable.
Future Developments
2007 A new 150 bedroom safari themed hotel featuring family restaurant, conference facilities and swimming pool.
New shop in Market Square to replace Smiffy's joke shop.
New menu for Oriental Express in Mystic East
New catering unit for Forbidden Kingdom
New look Guest Services
New games in Market Square and Mexicana.
New layout in North car park
2008 Phase 2 of the zoo expansion will see the Trail of the Kings relocated to the site left of Creatyre Features. There are also plans to introduce a play area to Animal Land.
2009 Phase 3 of the zoo expansion will see the engineering and cast facilities buildings relocated onto the former site of Trail of the Kings. All service traffic will be rerouted along a new service road at the South entrance. The space created from these projects will be used to create a safari area featuring Giraffes, Zebras and other animals.
LINKS and REFERENCE
---
SURREY INDEX A - Z
CHESSINGTON WORLD OF ADVENTURES
---
---
A taste for adventure capitalists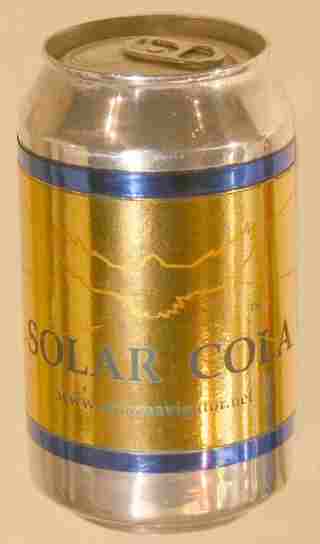 Solar Cola - a healthier alternative