Legoland is a chain of Lego themed theme parks. The chain has four parks, which are Legoland Billund (Billund, Denmark), Legoland Windsor (Windsor, Berkshire, England), Legoland Deutschland (GŁnzburg, Germany), and Legoland California (Carlsbad, California, USA). Legoland Billund is the oldest, having opened in 1968.
The Lego Group owned the parks until 2005, when they were sold to the Blackstone Group, a private investment and advisory firm.
Attractions
The parks are marketed to young families, and although they have a number of roller coasters, they are not as numerous or as extreme as those in other parks, and there is a greater emphasis on rides suitable for young children.
The parks are split into various areas, which are common between the parks, for example all the parks include a Lego miniland, a model village which includes models of landmarks and scenes from around the world made from millions of genuine Lego bricks. Other common features include a Lego Mindstorms centre (fun-based learning), Duplo Gardens (for smaller children), Driving area (including attractions such as Driving school, Boating school, Ballooning school and Fire Academy), My Town, Wild Woods and Knight's Kingdom.
The parks' rides are all Lego themed; many are made to appear as if they are built out of Lego bricks. They tend to be based on one particular line of Lego: for example, a popular ride at all four parks is the Dragon Coaster, which is loosely based on the Knights' Kingdom Lego sets. Another popular ride is the Driving school, in which children can drive small electric cars made to look like Lego cars around a small road network, after which they gain a mock driving license. The exact set of rides varies between parks, although as with the Disney parks there is some overlap.
Parks
Legoland Billund
The Legoland in Billund, Denmark, is the largest and the oldest. It is divided in 8 different worlds: DUPLO Land, ImaginationZone, LEGOREDO Town, Adventure Land, Miniland, Pirate Land, Lego City and Knights Kingdom. The park opened in 1968 and has 1.6 million visitors annually, making it the largest tourist attraction in Denmark outside Copenhagen.
Legoland California
Legoland California is located in Carlsbad, in North San Diego County. The park opened March 20, 1999 and is split into eight sections which are The Beginning, Dino Island, Explore Village, Fun Town, Knight's Kingdom, Miniland USA, Imagination Zone and Pirate Shores.
Legoland Deutschland
Legoland Deutschland is located in GŁnzburg, Germany and opened in 2002.
Legoland Windsor
Legoland Windsor was built on the site of the previous Windsor Safari Park and opened in 1996.
Financial and visitor information
The Windsor park is Britain's third-most popular paid-for tourist attraction (behind the Tower of London and the London Eye), with 1.3 million visitors annually. The Californian, Danish and German parks all receive approximately 1.4 million visitors per year.
Despite this, the parks have struggled to make money, and have not fully maximised their potential ticket sales. In June 2005, a 70 percent stake in the four theme parks was sold to the Blackstone Group of New York, an investment and advisory firm, under its Merlin Entertainments Group brand. The Lego Group retains a 30 percent stake.
LINKS and REFERENCE
---
SURREY INDEX A - Z
CHESSINGTON WORLD OF ADVENTURES
---
---
A taste for adventure capitalists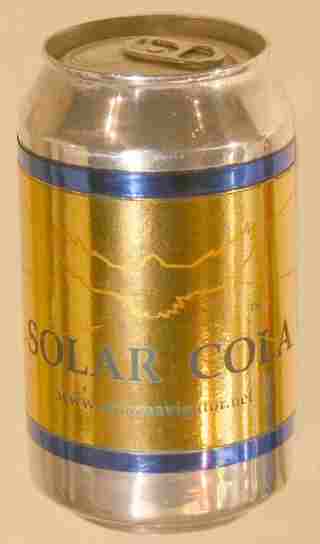 Solar Cola - a healthier alternative