Juan Moreno y Herrera-Jiménez (born 30 July 1948), known as Jean Reno, is a splendid French actor working in the French, English, Japanese, Spanish and Italian languages. He has appeared in numerous successful films such as Crimson Rivers, Godzilla, The Da Vinci Code, Mission: Impossible, The Pink Panther, Ronin, Les visiteurs, The Big Blue and probably his finest work in our opinion: Léon The Professional - although he's pretty damn good in all of the above and playing a nice cop in French Kiss.


EARLY LIFE

Reno was born Juan Moreno y Herrera-Jiménez in Casablanca, Morocco. His Spanish parents were natives of Sanlúcar de Barrameda and Jerez de la Frontera (Spain), and had moved to North Africa to find work and escape the dictatorship of Francisco Franco. His father was a linotypist. His mother died when he was a teenager, and he has a younger sister named María Teresa ("Maite"). Reno was raised Catholic. He moved to France at the age of seventeen and studied acting in the Cours Simon School of Drama.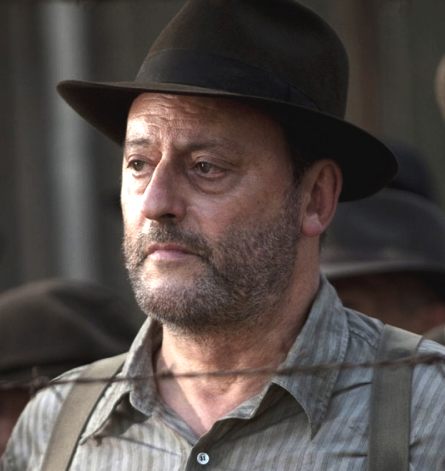 CAREER

Due to his tall frame (1.91 m (6 ft 3 in)), he mostly played brutes early on in his career. He later appeared in romantic-comedies and action films. Reno's career began in French cinema, where he appeared in many of Luc Besson's films, including Besson's first film, L'Avant dernier. The two have continued to work together throughout their careers, in films produced, written or directed by Besson. Of the films they have done together, the ones that have achieved the most critical and commercial success include: Nikita (1990), the English-language films The Big Blue (1988), and Léon: The Professional. Additionally, Reno did the voice-over for Mufasa in the French-language version of The Lion King, a role originally performed by James Earl Jones.

Reno has starred in such high-profile American films as French Kiss (1995) with Meg Ryan and Kevin Kline, Mission: Impossible (1996) with Tom Cruise, Ronin (1998) with Robert De Niro, and Godzilla (1998). Reno turned down the role of Agent Smith in The Matrix. Then he was involved in French productions — e.g., Les Visiteurs (1993) (which was later remade in English as Just Visiting in 2001), The Crimson Rivers (2000) and Jet Lag (Décalage horaire) by Danièle Thompson (2002), which was also a box-office success in France. In 2006, he had a prominent role in the remake of The Pink Panther and its sequel, playing Gilbert Ponton, the partner of Inspector Clouseau opposite Steve Martin, and also portrayed Captain Bezu Fache in the Ron Howard film The Da Vinci Code. Among his most successful films are Les Visiteurs and L'Enquete corse.

In other media, Reno was involved in the production of the third installment in the popular PlayStation 2 series Onimusha (Onimusha 3: Demon Siege), lending his likeness to the protagonist Jacques Blanc as well as providing the voice for the character's French dialogue. Reno has also appeared in American television commercials for UPS and portrayed Doraemon in a Toyota ad in Japan.


Zofia and Jean

PERSONAL LIFE

On 29 July 2006 the actor married a Polish model and actress Zofia Borucka, 35, at the city hall of Baux-de-Provence in southern France. The former French President (at the time, only a Presidential candidate) Nicolas Sarkozy was his best man (Reno endorsed Sarkozy for the 2007 French Presidential Elections). They welcomed son Cielo in July 2009 in New York City. Second son Dean was born in September 2011.

He was married twice before and has four older children, two from each marriage. His first wife was Geneviève, with whom he has a daughter, Sandra (born in 1978), and a son, Mickael (born in 1980). His second wife is Polish model Nathalie Dyszkiewicz, with whom he has a son, Tom (born 10 January 1996), and a daughter, Serena (born 28 June 1998). He maintains homes in Paris, Malaysia, and Los Angeles.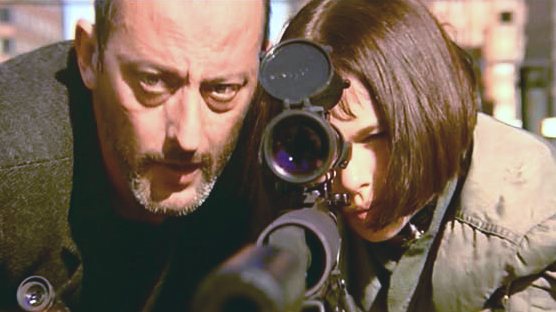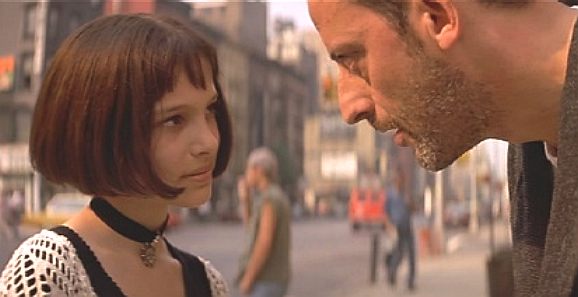 Magnificent duo: Natalie Portman and Jean Reno in 'Leon' (the Professional)
LEON THE PROFESSIONAL
Léon The Professional (French: Léon; Original U.S.: The Professional) is a 1994 English-language French thriller film written and directed by Luc Besson. The film stars Jean Reno as the titular mob hitman; Gary Oldman as corrupt DEA agent Norman Stansfield; a young Natalie Portman, in her feature film debut, as Mathilda, a 12-year-old girl who is taken in by the hitman after her family is murdered; and Danny Aiello as Tony, the mobster who gives the hitman his assignments.
THE DA VINCI CODE
The Da Vinci Code is a 2006 American film produced by John Calley and Brian Grazer and directed by Ron Howard. The screenplay was written by Akiva Goldsman and adapted from Dan Brown's 2003 best-selling novel of the same name. The film stars Tom Hanks, Audrey Tautou, Ian McKellen, Alfred Molina, Jürgen Prochnow, Jean Reno, and Paul Bettany.

In the film, the protagonist, Robert Langdon, a professor of religious iconography and symbology from Harvard University is the prime suspect in the grisly and unusual murder of Louvre curator Jacques Saunière. He escapes with the assistance of a police cryptologist, Sophie Neveu, and they are embroiled in a quest for the legendary Holy Grail. He is pursued by a dogged French police captain, Bezu Fache, played superbly by Jean Reno. A noted British Grail historian, Sir Leigh Teabing, tells them the actual Holy Grail is explicitly encoded in Leonardo Da Vinci's wall painting, the Last Supper. Also searching for the Grail is a secret cabal within Opus Dei, an actual prelature of the Holy See, who wishes to keep the true Grail a secret; the revelation of this secret would certainly destroy Christianity.
The film was met with largely negative critical response upon its release on May 19, 2006. However, this did little to hamper its box office performance; it earned US$230 million in its opening weekend and was the second highest-grossing film of 2006 behind Pirates of the Caribbean: Dead Man's Chest.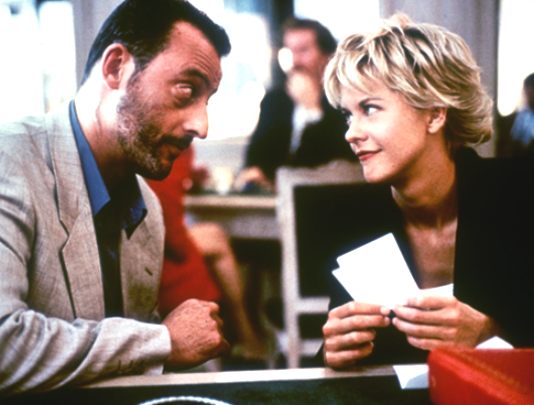 Meg Ryan and Jean Reno - French Kiss, a lovely romantic comedy with Kevin Kline
FILM & TV ROLES
A - Z FILMS INDEX
A - Z ACTORS INDEX
| | | | |
| --- | --- | --- | --- |
| Dermot Mulroney | | Kristen Bell | Ted Danson |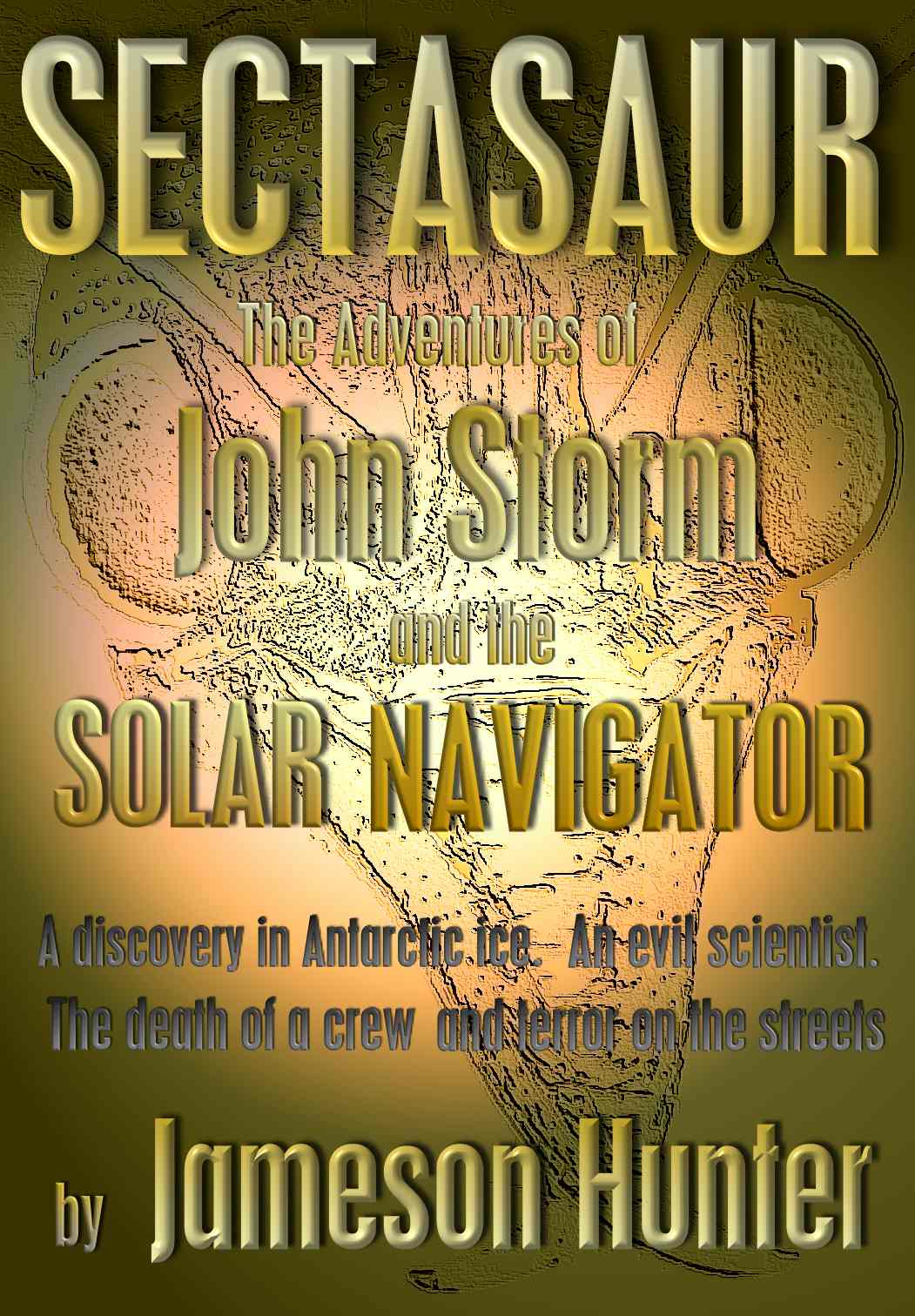 Scifi adventure set in the Antarctic where scientists discover giant insects from the age of dinosaurs. A deadly rivalry develops between expeditionary archaeologists, John Storm is hired by the UN for his DNA expertise, unaware of the dangers ahead.