We loved both of the Under Siege movies. Steven is menacing and moves superbly, lending credibility to his character. On Deadly Ground, although having all the ingredients to entertain, did not quite hit the mark and much as we love Segal, his later movies were not so well directed or filmed.
Steven Frederic Seagal is an American actor born on the 10th of April 1952. He is also a film producer, screenwriter, director, martial artist, musician, reserve deputy sheriff and entrepreneur. Steven is a 7th-dan black belt in Aikido. Hel began his adult life as an Aikido instructor in Japan, having the distinction of being the first foreigner to operate an Aikido dojo in Japan.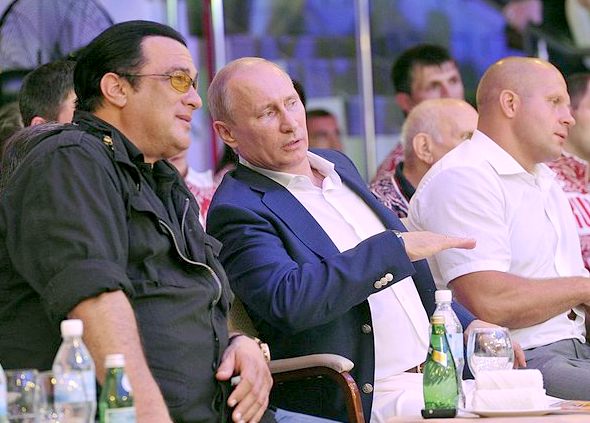 Steven later moved to the Los Angeles, California, area where he made his film debut in 1988 in Above the Law. By 1991, he had starred in three successful films and achieved fame in Under Siege (1992), where he played Navy SEALs counter-terrorist expert Casey Ryback. However, both On Deadly Ground (1994, which he directed) and Under Siege 2: Dark Territory (1995) did less well at the box office.
During the latter half of the 1990s, he starred in three more theatrical films and the direct-to-video (in the US) film The Patriot. Since that time, with the exception of Exit Wounds (2001) and Half Past Dead (2002), his career has shifted almost entirely to direct-to-video films (often low budget productions and shot in Europe or Asia). From 1998 to 2009, he appeared in a total of 22 of these. At the age of 59, he returned to the big screen as Torrez in the 2010 film Machete. In 2011, he filmed the third season of his reality show Steven Seagal: Lawman.

Seagal is a guitarist, recording artist, and the founder of Steven Seagal Enterprises. In addition to his professional achievements, he is also known as an environmentalist, an animal rights activist, and a supporter of the 14th Dalai Lama, Tenzin Gyatso.
BACKGROUND
Steven was born in Lansing, Michigan, where he lived until he was five years old, when the family moved to California. His mother, Patricia (1930–2003), was a medical technician, and his father, Samuel Steven Seagal (1928–1991), was a high school math teacher. His mother was of Irish ancestry and his father was Jewish (the son of immigrants from Russia). In a Russian interview, Seagal stated that he had a Mongolian grandfather (either Buryat or Kalmyk). His parents relocated to Fullerton, California, where Seagal attended Buena Park High School in Buena Park.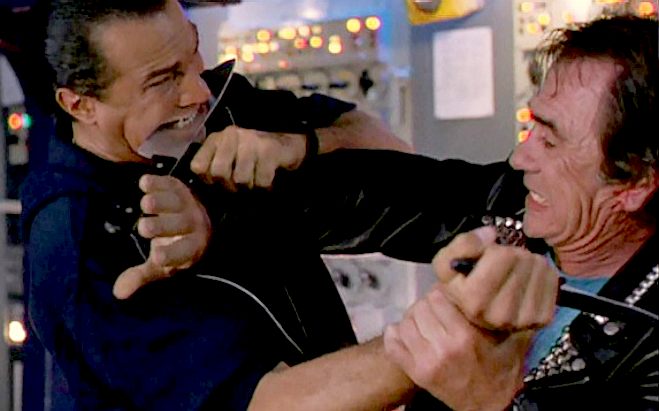 AIKIDO - MARTIAL ARTS
At a very young age, Seagal lied about his age and got a job as a dishwasher at a restaurant named The Wagon Wheel. One of the cooks at the restaurant was a Japanese shotokan karate expert and noticed Seagal moved very quickly around the kitchen. He taught Seagal the basics of karate. Seagal began training in aikido under master Harry Kiyoshi Ishisaka, founder of the Orange County Aikido School (Orange County Aiki Kai) (OCAK) in 1964. Seagal considers him to have been the most important martial arts teacher in his life. Seagal moved to Japan at some point between the ages of 19 and 21 with his father who was visiting for military purposes, and met karate masters and decided to remain in Japan. He received his 1st dan degree (Shodan) under the direction of Koichi Tohei. He continued to train in aikido as a student of Seiseki Abe, Tohei (whose aikido organization, Ki Society, Seagal refused to join in favor of staying with the Aikikai), Kisaburo Osawa, Hiroshi Isoyama and the second doshu Kisshomaru Ueshiba. He attained a 7th dan degree and Shihan in aikido and became the first foreigner to operate an aikido dojo in Japan.

After returning to California in 1974, Seagal met Miyako Fujitani, an aikido instructor teaching in Los Angeles. He returned with her to her native Japan in 1975 where they married. When Seagal's father-in-law, also an aikido instructor, retired, Seagal became the new head of the organization known as Tenshin Aikido in Jūsō, Osaka City (affiliated with the Aikikai). Seagal is known by his students as Take Sensei. When Seagal left his dojo in Osaka, his then-wife Miyako became the caretaker of the dojo which has continued to the present day. Seagal initially returned to Taos, New Mexico, with his student (and later film stuntman) Craig Dunn, where they opened a dojo, although Seagal spent much of his time pursuing other ventures. After another period in Japan, Seagal returned to the U.S. in 1983 with senior student Haruo Matsuoka. They opened an aikido dojo, initially in North Hollywood, California, but later moved it to the city of West Hollywood. Seagal left Matsuoka in charge of the dojo, which he ran until the two parted ways in 1997.

He has helped train Brazilian mixed martial artists Anderson Silva and Lyoto Machida. Silva, who is the former UFC Middleweight Champion, went on to knock out Vitor Belfort with a kick, in their fight at UFC 126 in February 2011, and Machida also credited him for helping him perfect the front kick that he used to knock out Randy Couture at UFC 129 in May 2011.
HOLLYWOOD
In 1987, Seagal began work on his first film, Above the Law (titled Nico in Europe), with director Andrew Davis and reportedly as a favor to a former aikido student, the agent Michael Ovitz. Ovitz took Seagal to Warner Brothers to put on an aikido demonstration and the executives were impressed by him and offered him several scripts; Seagal turned them down but agreed to write what would become Above the Law. Following its success, Seagal made three more movies – Hard to Kill, Marked for Death, and Out for Justice – that were box office hits, making him an action hero. Later, he achieved wider, mainstream success in 1992 with the release of Under Siege (1992). That film reunited Seagal with director Andrew Davis, and was a blockbuster in the U.S. and abroad, grossing $156.4 million worldwide.

Seagal then directed On Deadly Ground (1994). This film, in which he also starred, emphasized environmental and spiritual themes, signaling a break with his previous persona as a genre-ready inner-city cop. The film featured Michael Caine as well as R. Lee Ermey and Billy Bob Thornton in minor supporting roles. On Deadly Ground was poorly received by film critics, but despite many critics denouncing Seagal's long environmental speech in the film, Seagal considers it to have been one of the most important and relevant moments in his career. Seagal filmed a sequel to one of his most successful films, Under Siege, titled Under Siege 2: Dark Territory (1995), and cop drama The Glimmer Man (1996). In 1996, he had a role in the Kurt Russell film Executive Decision, in which he played a special ops soldier who only appears in the film's first 45 minutes. He subsequently made another environmentally conscious film, Fire Down Below (1997), wherein he was an EPA agent fighting industrialists dumping toxic waste in the Kentucky hills, but the movie was commercially unsuccessful. This film ended his original multi-picture contract with Warner Bros.
ELECTRIC VEHICLES
Mystical Hollywood martial arts and tough-guy action hero Steven Seagal puts his money where his mouth is. Paul Markham of Thailand-based Ecobrand Exim International - EV entrepreneur and distributor of the Harrier all-terrain ebike(based on the Ecolux Tornado) confirmed that the actor and Zen-devotee recently paid a visit to Exim's offices in Bangyai, where he placed an order for various electric vehicles (bikes and scooters) for his 30,000 acre California ranch.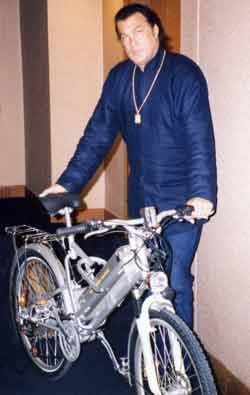 Steven Seagal and electric bike

Paul Markham writes: "I'm just sending you some photos taken with Steven Seagal recently while he was in Thailand. I first met Seagal last year by accident at the Bangkok Motor Show Gala Dinner (plus Miss Motor Show Competition Beauty Contest!) and he was impressed by my environmental cause here and commitment to evehicles etc."

"I was one of the few foreigners there and Steven walked past my table and asked what I did in Thailand. I answered that we assemble and market electric bicycles and vehicle concepts here and he said (quote): "You are a man after my own heart - an environmentalist" (Zen-vironmentalist? EVUK Ed.) - and asked me to go to the Sheraton Hotel the next week and sit down and discuss my work and his beliefs regarding the environment etc. We had several meetings as he was filming his latest movie 'Belly of the Beast' in Thailand at the time.
He bought several evehicles/escooters from us for his 30,000 acre ranch in Siskiyou California and has offered to be put up on our website supporting our aims etc. and wants to help market the concept around the world.
He also bought some of my Terrano twin-motor e'scooters and has asked me to develop a large electric ATV which could seat maybe two and carry animal feed etc behind on a rack. (EVUK Ed: like the hunky but expensive Dunel electric ATV?)

We are fans of Seagal's eco action movie 'On Deadly Ground' - a film in which Seagal pulls no punches as he hits home one of the film's key messages: namely, that the world's carmakers, media and governments remain disastrously ICE-& oil-rigged and appear to do everything in their collective power to stifle public interest in viable ZEV's.
When Solar Navigator conquers the world on solar power, and considering his role in 'Under Siege' we think Steven Seagal would have made an excellent skipper, except that the boat no longer needs a captain onboard, being autonomous. Storms, what storms? We pity any pirates this vessel meets along the way.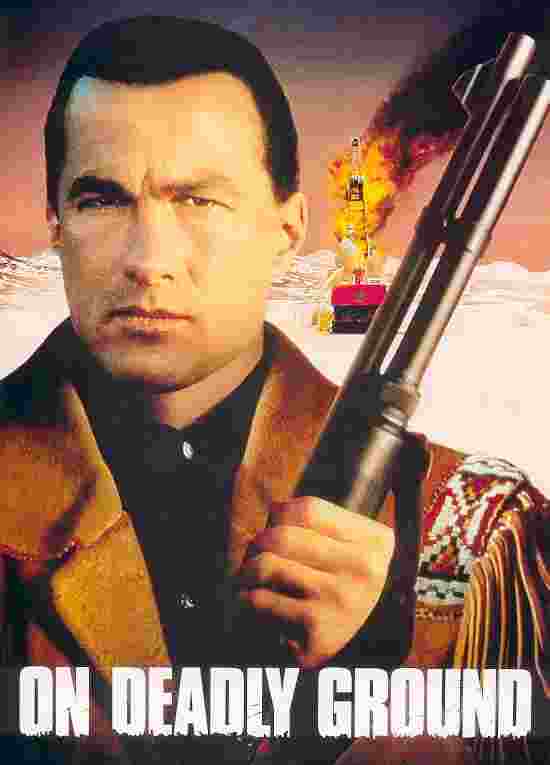 LITIGATION - SOFT TARGET
It seems to go with the territory and yes, Seagal has been accused of sexual harassment during his film productions. In May 1991 during the filming of Out for Justice, Warner Brothers employees Raenne Malone, Nicole Selinger, Christine Keeve and another woman accused Seagal of sexual harassment. Malone and another women reportedly received around $50,000 each in return for a pledge of confidentiality in an out of court settlement.

Jenny McCarthy has claimed that Seagal asked her to disrobe for him during an audition for Under Siege 2.

1995 - In 1995, Seagal was charged with employment discrimination, sexual harassment and breach of contract. Cheryl Shuman filed a case against Seagal, accusing him of threatening and beating her during the filming of On Deadly Ground. The case was dismissed by Los Angeles Superior Court Judge Hiroshi Fujisaki in August 1995 as "repetitive and unintelligible."

2010 - On April 12, 2010, 23-year-old Kayden Nguyen filed a lawsuit against Seagal in Los Angeles County Superior Court claiming sexual harassment, illegal trafficking of females for sex, failure to prevent sexual harassment, retaliation, wrongful termination, and false representation about employment, that specified damages exceeding one million dollars. On April 13, 2010, the day after Nguyen made the claims, Seagal's attorney, Marty Singer, released this written statement to CBS news: "The lawsuit filed by Kayden Nguyen against Steven Seagal is a ridiculous and absurd claim by a disgruntled ex-employee who was fired for using illegal narcotics." Seagal personally denied the claims, yet he was forced to suspend his show, Steven Seagal: Lawman, while his attorneys attempted to resolve the case privately. On July 14, 2010, three months after Nguyen made her claims against Seagal, the case was voluntarily dismissed by the plaintiff without any public explanation.

2011 - On August 30, 2011, Jesus Sanchez Llovera filed a lawsuit against Seagal over his part in a police raid that was taped for his A&E reality show, Steven Seagal: Lawman. Llovera was seeking $100,000 for damages made during raid including a formal apology letter from Seagal to his children for the death of their family pet. He said that his 11 months old puppy was shot and killed during the raid. The lawsuit was dismissed in January 2013 because Llovera failed to file court-ordered paperwork after his attorney had withdrawn from the case.
Related Links:
1) Harrier video-clip - from French ebike company Velo Electrique who market the Harrier as the 'Futuro'.
2) Royal Parks Police take delivery of custom Harrier ebike from Ecolux UK - see EVUK photo- report
3) On Deadly Ground audio - listen to Seagal's great 3-minute anti-Big Oil, anti-ICE tirade at end of film(which is accompanied in the movie itself by original eco-documentary footage).
4) Ecolux UK - main UK retailer and agent for Tornado ebike on which Exim's Harrier is based. The company's two trailblazing, ever-innovative, ex-speedway co-founders designed and continue to upgrade the best-selling Tornado plus a whole range of escooters and evehicles. They tell us they will soon - if a little behind schedule - be offering a whole new range of ultra-high-spec, lightweight, advanced battery ebikes and escooters.(Note: Ebike Central in Holland Park, Central London, also stock the Ecolux bikes)
5) Eco-Brand Exim International - see above!
6) Medicine Lake video clip and article - Seagal joins real-life campaign to protect sacred(not yet deadly) ground - and water - near his Siskiyou County ranch. A magical, mesmerizing, zentrancing little Big Mountain mind-trip through unknown California. Zenjoy!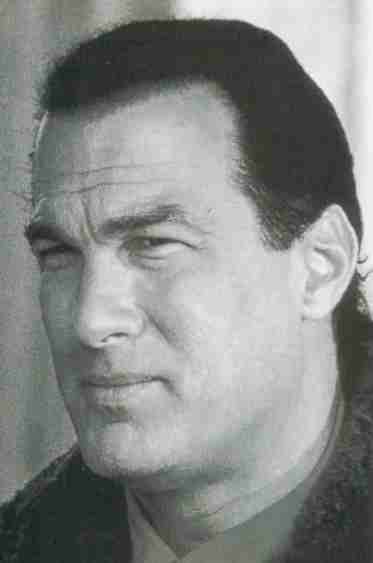 Promising European Initiative, the E-Tour Project encourages car drivers from Rotterdam to Mykonos to leave I.C.E car at home and commute to work on electric bikes and scooters.
10 European cities and islands are involved in the scheme to encourage car drivers in urban areas to leave their car at home and buy or hire an electric scooter/electric bike to reduce noise levels and traffic/lung congestion.
In Barcelona, Stockholm, Rome, Capri and Mykonos the emphasis lies on demonstrating the advantages of fully-motorised electric scooters/mopeds whilst in cities with a well established bicycle culture, namely Rotterdam, Basel, Brussels, Mendrisio and Erlangen the emphasis is on promoting the advantages of power-assisted bicycles and further increasing bicycle use.
Rome boasts the biggest electric scooter rental service in the world with an impressive 400 electric scooters available for rental. Unfortunately at the moment only the lead acid rather than the new improved Ni-Zn 40-50 km per charge Lepton scooter is rentable. Grants are also provided by the capital to assist with the purchase of a new electric scooter substantially reducing the cost by approximately 50%.
A - Z FILMS INDEX

Seagal Enterprises markets an energy drink known as Steven Seagal's Lightning Bolt, as well as an homeopathic oil product line and an aftershave called Scent of Action.
A - Z ACTORS INDEX
| | | | |
| --- | --- | --- | --- |
| Dermot Mulroney | | Kristen Bell | Ted Danson |
LINKS
http://www.cbsnews.com/
http://www.imdb.com/title/tt0105690/
http://www.rottentomatoes.com/m/under_siege/
http://en.wikipedia.org/wiki/Under_Siege
http://en.wikipedia.org/wiki/Steven_Seagal
http://stevenseagal.com/
OPERATION NEPTUNE
When terrorists steal a nuclear submarine, all hell breaks loose with an oil rig destroyed causing marine pollution and the Pacific fleet decimated. The UN calls in John Storm to clear up the mess.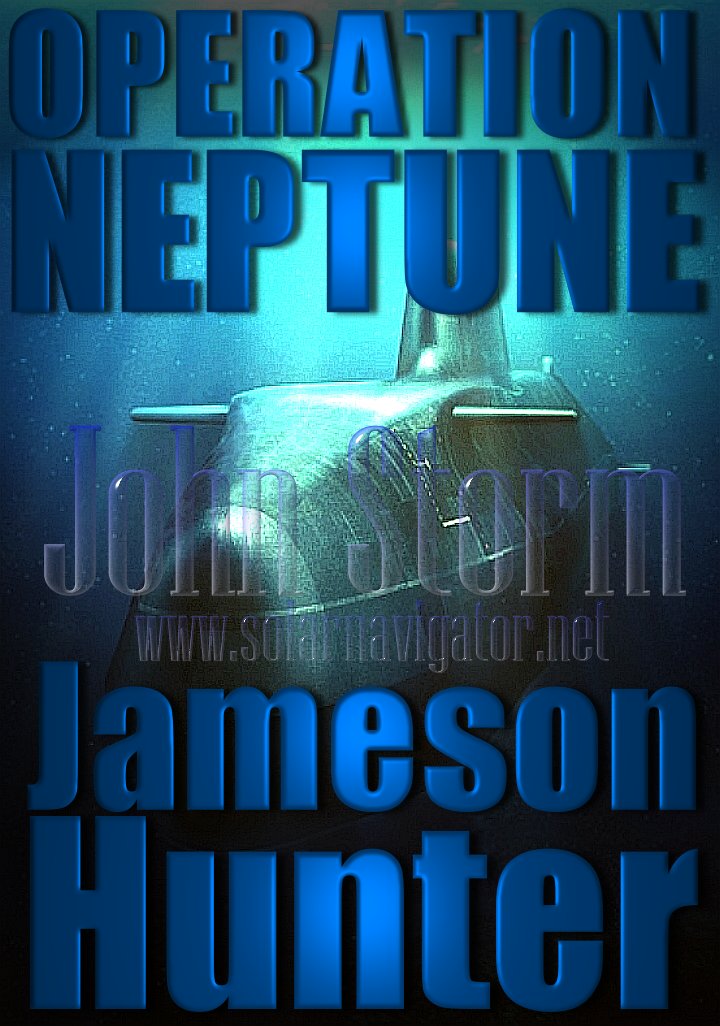 A naval action adventure movie to rival The Hunt For Red October, Under Siege and Battleship, with an environmental message. For release as an e-book in 2016 with hopes for a film in 2017 with a provisional budget of £???m including risk share, TBA