Sample book covers featuring the BAE Systems built Astute nuclear submarine, as the deterrent turned aggressor - when it falls into the wrong hands. At the moment it is the crew of modern u-boats that is the weakest link. Unmanned subs are being developed by all nations in an attempt to reduce the dangers. This story may proceed as a script, before the novel is published.
PLOT OVERVIEW
An advanced nuclear submarine called HMS Neptune (fictional), representing $Billions of dollars is hijacked with military precision by environmental extremists (Eco Terrorists) calling themselves terramentals. The gang are intent on stopping pollution from the burning of fossil fuels and determined to teach politicians to reduce global warming by developing sustainable energy, rather than line their own pockets with oil cartel backhanders.
The extremists use the captured Royal Navy Astute class submarine, to torpedo an oil well in the Gulf of Mexico as part of their campaign to cause energy chaos and show world leaders the error of their ways. This is just the start as soon the United Nations and NATO members in particular realize - as this is their patch.
The UN refuse to accede to the demands of the extremists. They believe that they have overwhelming military superiority and will teach these upstarts a lesson. Working together, the UN via NATO divert much of their joint fleets to try and capture the Terramentals. A deadly game of underwater cat and mouse ensues with 30 nuclear submarines involved in the hunt, but the first serious encounter in the Gulf of Mexico ends with the loss of the USS Jimmy Carter, a US Navy Seawolf class submarine, sunk using Spearfish torpedoes. This only serves to enrage the UN who order in more battleships and the "capture" order escalates to "destroy" - a move anticipated by Redan Simdo, leader of the rebels.
HMS Neptune heads across the North Atlantic to the Gulf of Guinea for a crack at the rich pickings of the west African offshore rigs, in the process encountering the NATO surface fleet. Following another failed engagement, the Queen Elizabeth aircraft carrier goes down all guns blazing from a direct hit by a Tomahawk cruise missile. The extremists get the media cover they want, being dubbed 'Black Storm Rising.' The UN cannot risk losing any more ships and back off too late. The Gerald Ford narrowly misses being sunk and a Nimitz class aircraft carrier is badly damaged and sinking down by the head. The UN's naval superiority is rapidly being diminished. Russia blockades the North Atlantic and China order their fleet into the Indian Ocean to protect the Arabian rigs.
NATO, realize that they do not have the expertise or systems to track down and eliminate their own weaponry, when they find out that the stolen submarine is commanded by Redan Simdo. He is an ex-naval strategist who was ignored, then discredited and finally sacked for his efforts to point out these shortcomings.
Modern submarines run virtually silently HMS Neptune soon shakes off any navy ships foolish enough give chase. The submarine can stay under, so long as provisions hold out and the crew remain sane.
Fearing more losses NATO withdraw their big hitters from the search. They explore other possibilities. A fresh approach is needed where brute force is not working. The military know about a ship with a hyper-sensor network that can locate almost anything at sea from reports of a recent rescue mission.
The UN appeal to John Storm to use his unique boat and special aquatic equipment to help track down these dangerous terrorists. They must avert the impending Red Storm Rising like economic and environmental catastrophe. John Storm at first refuses to clear up the UN's mess because of their environmental sloth. He agrees with the extremists views, but not their methods. He argues that this is military and way out of his comfort zone.
Charley Temple, appeals to John's intellect to at least look at the issue, when he finds out that NATO have known about Simdo for some time and don't know how to deal with the problem. Worse, they appear to have thrown the gauntlet over to the Africans who do not have the resources to cope - so he accepts this challenge.
Charley and John grow more fond of each other with each adventure, but neither will not admit to it. They work well in adversity drawing strength from their obvious feelings for one another. They met during the hunt for Kulo Luna a few years back, then, when thwarting a Nazi inspired human cloning ring in South America, John rescued Charley from sure death, cementing the bond.
John is forever improving the SolarNavigator, a floating laboratory and an extremely versatile autonomous robot ship with a super computer onboard called Captain Nemo. Using superior AI and communications, Storm manages to track the rogue vessel down, with a little help from nature, mother luck, Dan Hawk, his electronics genius crewmate and his mentor George Franks. They don't call him 'lucky john' for nothing.
Storm knows that he cannot sink the rogue submarine as NATO now demand, because this would cause more nuclear pollution in his beloved oceans. That he will not do and it goes against the grain to take any life unnecessarily. He thus concocts an audacious plan to regain control of HMS Neptune using a mini-sub of his own ............... Storm regains control of HMS Neptune without harming any of the terrorist who will stand trial for piracy, by Simdo makes a rash last ditch effort to escape and is killed in the fight that ensues, despite John's best efforts to save him.
Since the South American operation, John has acquired increased intelligence and brain capacity. He has also become much stronger since experimenting on himself with the Columbian's DNA treatments.
John is honored with multiple decorations for preventing another oil spill catastrophe. He uses the medal acceptance ceremony to deliver a powerful address that is broadcast around the world to a standing ovation.
In the aftermath of the successful recapture of HMS Neptune, the International Council for Science and other agencies help John lobby Governments around the world to ban nuclear power for both civil and military ships. The International Maritime Organization then tables such legislation, but the big players refuse to accept the rulings using their military red cards - meaning that nothing will change.
GENRE
If you enjoyed the films: The Hunt for Red October, Battleship, Pacific Rim, or Under Siege, you'll be partial to this book. The list of submarine movies that are made from novels is considerable. We have picked just a few for you to compare. Down scope for details. Dive, dive.
PROLOGUE
510,30'N, 00 – The Sunseeker 60 blasted across the dark blue ocean, clocking 30 knots at near full throttle, stinging white spray lashing the deck and helm screens. The sky was grey with occasional flashes of lightning in the distance showing patches of blue and yellow.
"Course 1800 South West captain," said Bo Dallas, one of a new breed of environmentalists resorting to terror tactics, who quickly became known as Teramentals. The captain of the boat was unshaven, dressed in a thick navy blue roll neck sweater and woolen hat. He didn't answer but checked the ships sonar, and noted that there was an oblong luminescent blip finally coming onto his screen in the top right hand corner. He sighed in relief, allowing himself a little grin.
"Alert the crew, 'Neptune' is go."
Dallas went below to the beautifully equipped stainless steel, oak trimmed galley. The other teramentalists on board were crowded around a table, also wearing dark navy sweaters and sporting black leather holsters and ammunition belts. Without doubt this appeared to be a well planned military style operation.
At the rear of the Sunseeker, in its large alloy davits, hung a strange looking craft not much bigger than a regular launch at 20 feet in length. Several of the crew disgorged from the galley onto the rear deck. One man wearing a tight one piece suite and what looked like pilots headgear, pulled a tarpaulin from the craft to reveal a streamlined submersible with small wings and a domed Plexiglas forward facing cockpit. It had large twin contra-rotating propellers at the rear, indicating high speed. It looked like a stealth version of the Second World War mini-subs.
The submariner opened the clear cockpit and deftly climbed aboard. Once in, he flicked on a few switches which illuminated the cockpit from the LCD instruments to highlight his face and the white lettering on his headgear which read 'Max'. Finally Max gave a thumbs-up, followed by rotation of his upright index finger, which was the signal that all systems were working and he was ready to launch.
The sleek submersible was launched unceremoniously, by literally releasing the dual hooks from either davit arm simultaneously, which allowed the dark grey missile to suddenly drop into the briny with a loud sploosh.
The captain now watched two blips on his sonar screen. The one they'd just launched was heading at ninety degrees to the first blip but soon changed direction and the gap between them began to close. Redan Simdo graduated from Cambridge several years ago sponsored by oil money. He is tall and dark, sporting a typical Arabian nose and cheek bones. He is of muscular build and unshaven. He has heavy set eyebrows that meet in the middle which gave him a wolfish look. He'd worked with Greenpeace for 3 years becoming increasingly frustrated at the lack of effect that famous organisation was having on world politicians. At the age of 35 he decided to branch off on his own. Now he commanded an eager crew.
Under the sea, Max Mohune watched his Plexiglas screen clear as the launch bubbles dissipated. His controls were highly visible as a head up display and included a small sonar guide. Turning the craft to starboard, he'd quickly acquired the oblong blip, then accelerated fast for 5 minutes in a steep dive heading straight for the Astute class nuclear submarine.
Aboard HMS Neptune, the sonar operator had detected the Sunseeker. He'd not paid it much attention, until the impact splash from launching of the Predator mini sub. He immediately called the captain via the ships intercom. "Captain, sonar here, there's a fast moving surface vessel to our rear and closing, and unless I'm very much mistaken they appear to have launched some kind of torpedo."
Astute on Youtube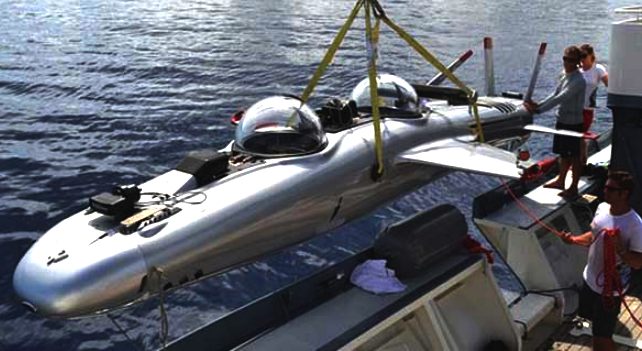 A minisub that is converted by a scientist for the terrorists, for them to capture the Astute submarine.
CHARACTER

DESCRIPTION

A

CTOR

–

Adventurer

–

–

Electronics Wizard

–

–

Solicitor based in Sydney

–

–

Camerawoman

–

–

Freelance Reporter

–

–

BBC Newsnight Presenter

–

–

Sky News Editor

–

Redan (Red) Simdo

–

Leader Teramentalists

–

Zera Masken

–

Teramental 2nd in command

–

Zinzi Jamha

–

Teramental diver

–

Max Mohune

–

Mini sub pilot

–

Bart (ram) Fox

–

The Fox - Teramental techie

–

Robe Trax

–

Ex submariner Teramental

–

Josea Lopez

–

Cuban (Spaniard) inventor of predator minisub

–

Bo (bby) Dallas

–

Teramental navigator

–

Bruce Campbell

–

Triple agent

–

Liam Wallace

–

Scottish Teramental

–

Kelly Botulo

–

UK SBS assignee SN

–

Rex Barker

–

US Navy seal

–

Boris Farber

–

US Navy seal

–

Shaun O'Connell

–

US Navy seal

–

Luana Tumako

–

US Navy

–
An oil rig goes down in the Gulf of Mexico, torpedoed by the captured Astute submarine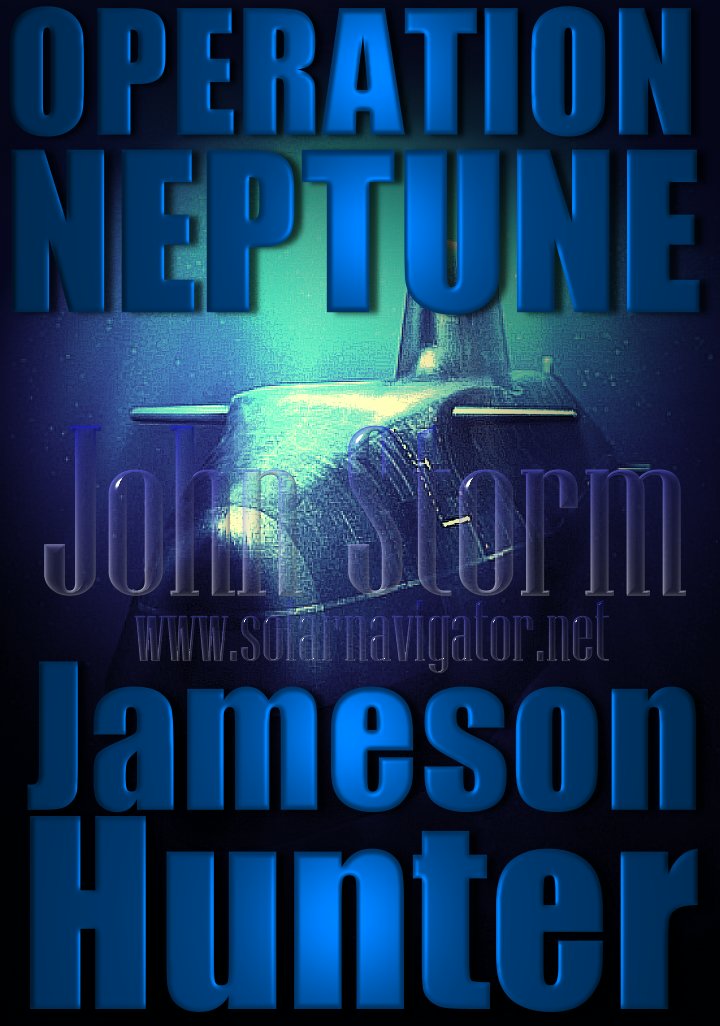 LINKS:
http://delaurentiisco.com/
https://www.warnerbros.co.uk/
http://www.sonypictures.com/
http://www.columbiatristar.co.uk/
http://www.bbc.co.uk/news/
http://www.icsu.org/
http://www.baesystems.com/
http://news.sky.com/
http://www.mpaa.org/
https://www.cia.gov/index.html
http://www.defense.gov/
https://pentagontours.osd.mil/
http://www.cbsnews.com/