Jason Statham (nickname Jay) has done quite a lot in a short career, with plenty more to come. As an Olympic Diver on the British National Diving Team he finished 12th in the World Championships in 1992. He was a fashion model, black market salesman and finally he took to acting - for action movie fans by far his best move. His background, including his interest in the martial arts has to a large extent shaped his screen character. He is 5' 9" (1.75 m) tall and of athletic build - perfect for the roles his rugged good looks cast him in. I'm nearly always entertained by his films, the Transporter series in particular, though I think he deserves a franchise with a bit more scope. But who am I to moan, these are practically cult movies.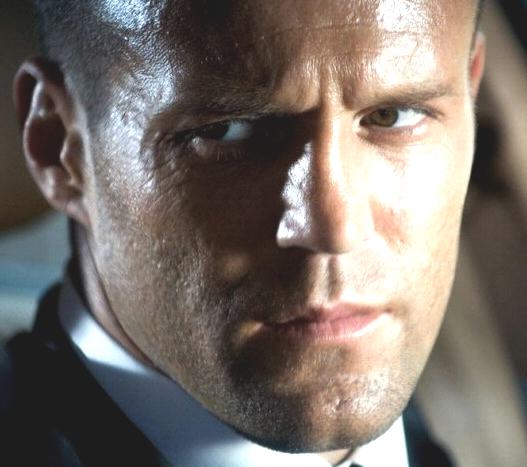 Jason Statham in Transformers 4
Jason was born 12 September 1967. He is an English actor known for his roles in the Guy Ritchie crime films Revolver, Snatch and Lock, Stock and Two Smoking Barrels. Statham appeared in supporting roles in several American films, such as The Italian Job, as well as playing the lead role in The Transporter, Death Race, Crank, The Bank Job and War (opposite martial arts star Jet Li). Statham also appeared alongside established action film actors Sylvester Stallone, Arnold Schwarzenegger, Bruce Willis, Jet Li and Dolph Lundgren in The Expendables. He usually performs his own fight scenes and stunts. Nice one Jason, but don't take too many chances.


Early life
Some websites report him as a Londoner, while his wikipedia page says Statham was born in Chesterfield, Derbyshire, the son of Eileen (née Yates) and Barry Statham, a lounge singer. He reportedly moved to Great Yarmouth, Norfolk, where he chose not to follow his father's career working the local market stalls, and decided to pursue the arts. He grew up with Vinnie Jones, alongside whom he would later go on to act. Jones introduced him to football, and Statham went on to play for the local grammar school (1978–83), which he had attended since the age of eleven, but his real passion was diving. He practiced daily in perfecting his diving techniques – in particular, he finished 12th in the World Championships in 1992. He was also a member of Britain's National Diving Squad for twelve years.

Statham's life in the media began when he was spotted by a talent agent specialising in athletes while training at London's Crystal Palace National Sports Centre. Afterwards, he became a model for the clothing brand French Connection.

| | |
| --- | --- |
| | |
| | |
| The Transporter | Crank |

Career
While working for French Connection (FCUK), he was introduced to fledgling British director Guy Ritchie who was developing a film project and needed to fill the role of a street-wise con artist. After learning about Statham's past as a black market salesman, Ritchie cast him to play the role of "Bacon" in his 1998 Lock, Stock and Two Smoking Barrels. The movie was well received by both critics and audiences, and helped catapult Statham into the public eye. Statham's second collaboration with Ritchie came in the 2000 film Snatch, playing the role of "Turkish". Cast alongside popular actors Brad Pitt, Dennis Farina and Benicio del Toro, and with the movie earning more than $80 million in box-office revenue, Statham was able to break into Hollywood and appeared in two movies in 2001: Ghosts of Mars and The One.

Statham was offered more film roles and in 2002 was cast as the lead role of driver Frank Martin in the action movie The Transporter, in which his background in martial arts enabled him to do most of his own stunts. He has studied Wing Chun kung fu, karate, and kickboxing. The film spawned two sequels, Transporter 2 (2005) and Transporter 3 (2008). He also played in supporting roles in Mean Machine (2002), The Italian Job (2003) (in which he played Handsome Rob), and Cellular (2004) in which he played the lead villain. In 2005, Statham was once again cast by Ritchie to star in his new project, Revolver, which was a critical and box office failure. He also played a dramatic role in the independent drama London in 2006. In 2006 he played the lead role in Crank. Statham compares his role in Crank to his real life in the September 2006 issue of Maxim. The success of Crank led to a sequel in 2009 titled Crank: High Voltage.

In 2008, Statham starred in the British crime thriller The Bank Job which was both a critical and box office success. In 2008, American film critic Armond White hailed Statham's ascension as the leading international action film star. On the occasion of Death Race, White championed Statham's "best track record of any contemporary movie star." Later in 2008, White praised Statham's Transporter 3 as a great example of kinetic pop art.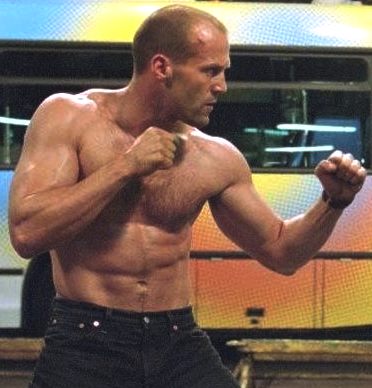 Jason demonstrating his Martial Arts skills
In 2009, Statham started to develop a new movie written by David Peoples and Janet Peoples (Twelve Monkeys). Statham stated "We've got a movie we're trying to do, written by David Peoples and Janet Peoples, in the vein of an old film, The Treasure of the Sierra Madre. It's not a remake or anything, but it's a little bit like that, about relationships and how greed contaminates the relationships these three people have. The working title is The Grabbers."

In 2010, Statham appeared alongside fellow action stars Sylvester Stallone, Arnold Schwarzenegger, Bruce Willis, Jet Li and Mickey Rourke, among others in The Expendables. Statham plays Lee Christmas, a former SAS soldier and expert at close quarters combat using knives. In 2011, Statham starred in the remake of the 1972 Charles Bronson film, The Mechanic, and returned to British film in the police drama Blitz.

He also starred in the action film Killer Elite. The film was based on real events, which were the subject of Sir Ranulph Fiennes' fictional novel The Feather Men. Statham played an assassin named Danny who comes out of retirement to save an old friend, who was played by Robert De Niro. In August 2011, he is to begin filming Parker, for director Taylor Hackford; Statham will star as Parker, the criminal antihero previously played by Mel Gibson in 1999's Payback and by Lee Marvin in 1967's Point Blank.

Personal life
Statham was in a seven year relationship with model Kelly Brook, until 2004. Since April 2010, he has been dating Victoria's Secret model Rosie Huntington-Whiteley.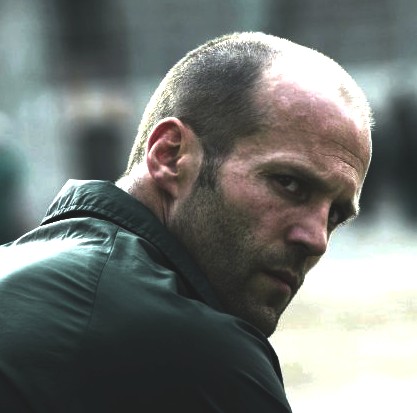 Statham in Death Race 2008

Filmography
Year
Title
Role
Notes
1998
Lock, Stock and Two Smoking Barrels
Bacon
Film debut
2000
Snatch
Turkish
Turn It Up
Mr. B
2001
Ghosts of Mars
Sgt. Jericho Butler
The One
MVA Agent Evan Funsch
first time partnered with Jet Li
Mean Machine
Monk
2002
The Transporter
Frank Martin
2003
The Italian Job
Handsome Rob
2004
Collateral
Airport Man
Cameo appearance
Cellular
Ethan Greer
First film to appear as a villain
2005
Transporter 2
Frank Martin
Revolver
Jake Green
London
Bateman
2006
Chaos
Det. Quentin Conners
The Pink Panther
Yves Gluant
Uncredited role
Crank
Chev Chelios
2007
War
FBI Agent John Crawford
second time partnered with Jet Li
2008
The Bank Job
Terry Leather
In the Name of the King: A Dungeon Siege Tale
Farmer Daimon
Death Race
Jensen Garner "Frankenstein" Ames
Transporter 3
Frank Martin
2009
Crank: High Voltage
Chev Chelios
2010
13
Jasper Bagges
The Expendables
Lee Christmas
third time partnered with Jet Li
2011
The Mechanic
Arthur Bishop
Gnomeo & Juliet
Tybalt
Voice
Blitz
Detective Sergeant Tom Brant
Killer Elite
Danny Bryce
2012
Safe
Luke Wright
post-production
Parker
Parker
post-production
Echelon
Nick Stone
pre-production
The Expendables 2
Lee Christmas
filming, fourth time partnered with Jet Li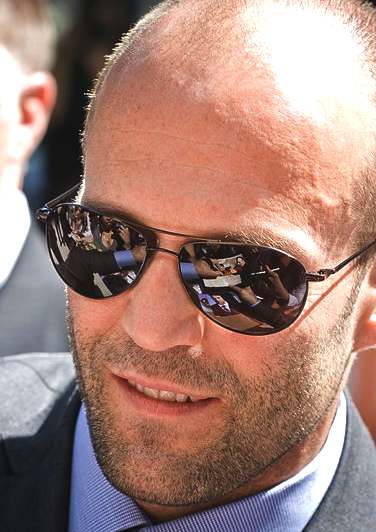 Jason Statham in sunglasses 2011

Box office performance
Since 1998, Statham has appeared in over twenty films. Several have been box office hits, such as Snatch and The Bank Job. He has starred in two film series, The Transporter and Crank. The films he has been in have grossed a total of more than $1 billion USD at the box office, with the highest individual film being The Expendables. Jasons is quoted as saying: "They never ask me to play lawyers."


Salary examples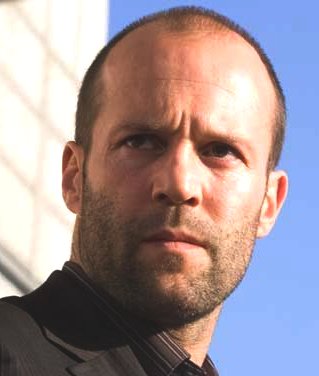 Jason Statham - don't mess
LINKS:
http://www.people.com/l "Man of Action" People (Time Warner) 5 September 2005
BBC "Jason Statham interview" (video) BBC 18-5-09.
"Jason Statham interview on ROVE (live in studio) – Bank Job" (video) Rove, Australia. http://www.youtube.com/ 18 May 2009.
"ACTION STAR ISN'T AFRAID TO BREAK A SWEAT" New York Daily News 7 October 2002 http://www.nydailynews.com//2002-10-07_not_the_usual_stuntl 16 November 2010.
Lock, Stock and Two Smoking Barrels The Boston Globe 7 March 1999 http://pqasb.pqarchiver.com/boston/ 15 November 2010. He's new to acting.
"Director riding high – lock, stock and barrels" The Atlanta Journal 7 March 1999. http://nl.newsbank.com/nl-search/we/Archives?p_ 16-11-10. "For "Lock, Stock,"
"Jason Statham stays true to himself" London: The Star-Ledger News. 3 June 1995. http://www.independent.co.uk/life-style/to-baldly-go 5 March 2011.
To baldly go where no mane's grown before The Star-Ledger News 30 January 2011. http://www.nj.com/movies/jason_statham_stays_true_to_himself. 21 February 2011
"Five Things You Should Know About Jason Statham" Entertainment Weekly 1-9-06. http://www.ew.com/ew/article/0,,1516061,00.html 1 November 2009.
http://www.nox-mag.com/Action+Hero January 2009.
"STATHAM, Jason" BFI 16-11-10.
"Action Bloke" The New York Times 3 September 2006. http://www.nytimes.com/2006/09/03/fashion/03NITE.html.
"Interview with Jason Statham" 6 June 2003
"Jason Statham, last action hero" The Times (UK) 5 October 2008 http://entertainment.timesonline.co.uk/tol/arts_and_entertainment/film/ 8 June 2009.
"All action" The Sydney Morning Herald 13 July 2008
Jason Statham at askmen.com
Jason Statham at Filmbug
Jason Statham interview USAToday.com 10 October 2002.
"How to flog a turkey". The Guardian (UK) 3 October 2005 http://media.guardian.co.uk/site/story/ 22 May 2010.
"Transcendent Thrill Drive" Nypress.com. http://www.nypress.com/article-19048-transcendent-thrill-drive.html. 22 August 2010.
"Jason Statham up for The Grabbers" The Hollywood News 17 September 2008) http://www.thehollywoodnews.com/Jason-Statham-up-for-The-Grabbers 26-1-09.
"Jason Statham embraces 'Killer Elite'" Variety 14 May 2009.
"Cut To The Chase" Entertainment Weekly 24 August 2007
"Kelly Brook" The Guardian (UK) 1 November 2009 http://www.guardian.co.uk/2009/nov/01/kelly-brook-interview-elizabeth-day 2-11-09.
Smitten Jason Statham takes Rosie Huntington-Whiteley to Cartier Daily Mail 21-4-10.
Jason Statham at the Internet Movie Database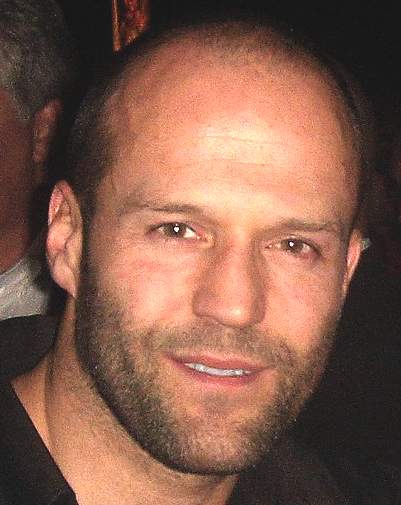 Statham in 2007
A - Z FILMS INDEX
A - Z ACTORS INDEX
Jason Statham in Safe 2012
Healthier alternative tastes for adventure capitalists