This is one film where every actor played their part brilliantly - so great casting. Leading the cast with a tremendously powerful interpretation of Hannibal Lecter that is so evil, we end up respecting the character. Sir Anthony sets the standard against which Jodie Foster lives her part, also quite superbly. But, we should not forget that Ted Levine really makes us believe he is unstable in his own sexuality and Anthony Heald, as Dr Chiltern gets us to thoroughly dislike him and the institution he runs - save for Barney. So a job well done - of course now recognized as a national treasure.
The Silence of the Lambs is a 1991 American thriller film that blends elements of the crime and horror genres. It was directed by Jonathan Demme and stars Jodie Foster, Anthony Hopkins, Ted Levine, and Scott Glenn. It is based on Thomas Harris' 1988 novel of the same name, his second to feature Hannibal Lecter, a brilliant psychiatrist and cannibalistic serial killer.

In the film, Clarice Starling, a young U.S. Federal Bureau of Investigation trainee, seeks the advice of the imprisoned Dr. Lecter to apprehend another serial killer, known only as "Buffalo Bill".

The Silence of the Lambs was released on February 14, 1991, and grossed over $272 million. It was the third film to win Academy Awards in all the top five categories: Best Picture, Best Actress, Best Actor, Best Director and Best Writing (Adapted Screenplay). It is also the first Best Picture winner widely considered to be a horror film, and only the second such film to be nominated in the category, after The Exorcist in 1973. The film is considered "culturally, historically or aesthetically" significant by the U.S. Library of Congress and was selected to be preserved in the National Film Registry in 2011.
Actors who can thrown themselves into their parts - Stanislavsky like role play
PLOT

Clarice Starling (Foster) is pulled from her training at the FBI Academy at Quantico, Virginia, by Jack Crawford (Glenn) of the Bureau's Behavioral Science Unit. He tasks her with interviewing Hannibal Lecter (Hopkins), a former psychiatrist and incarcerated cannibalistic serial killer, believing Lecter's insight might be useful in the pursuit of a serial killer nicknamed "Buffalo Bill" (Levine), who skins his female victims' corpses.

Starling travels to the Baltimore State Hospital for the Criminally Insane, where she is led by Dr. Frederick Chilton (Heald) to Lecter's solitary quarters. Although initially pleasant and courteous, Lecter grows impatient with Starling's attempts at "dissecting" him and rebuffs her. As she is leaving, one of the prisoners flicks semen at her. Lecter, who considers the discourtesy "unspeakably ugly", calls Starling back and tells her to seek out an old patient of his. This leads her to a storage shed where she discovers a man's severed head. She returns to Lecter, who tells her that the man is linked to Buffalo Bill. He offers to profile Buffalo Bill on the condition that he be transferred away from Chilton, whom he detests.

When Buffalo Bill kidnaps a U.S. Senator's daughter, Catherine Martin, Crawford authorizes Starling to offer Lecter a fake deal promising a prison transfer if he provides information that helps find Buffalo Bill and rescue the abductee. Instead, Lecter begins a game of quid pro quo with Starling, offering comprehensive clues and insights about Buffalo Bill if Starling will give him information about her own past, something she was advised not to do. Chilton secretly records the conversation and reveals Starling's deal as a sham before offering to transfer Lecter in exchange for a deal of Chilton's own making. Lecter agrees and is flown to Memphis, Tennessee, where he reveals personal information on Buffalo Bill to federal agents.

As the manhunt begins, Starling visits Lecter at his special cell in a Tennessee courthouse and confronts him with her decryption of the name he provided ("Louis Friend", an anagram of "iron sulfide", also known as fool's gold). Lecter refuses Starling's pleas for the truth and forces her to recount her traumatic childhood. She tells him how she was orphaned and relocated to a relative's farm in Montana, where she discovered a lamb slaughterhouse and even made a failed attempt to rescue one of them. Lecter gives her back the case files on Buffalo Bill after their conversation is interrupted by Chilton and the police who escort her from the building. Later that evening, Lecter kills his guards, escapes from his cell and disappears.

Starling analyzes Lecter's annotations to the case files and realizes that Buffalo Bill knew his first victim personally. Starling travels to the victim's hometown and discovers that Buffalo Bill was a tailor, with dresses and dress patterns identical to the patches of skin removed from each of his victims. She telephones Crawford to inform him that Buffalo Bill is trying to fashion a "woman suit" of real skin, but Crawford is already en route to make an arrest, having cross-referenced Lecter's notes with hospital archives and finding a man named Jame Gumb, who once applied unsuccessfully for a sex-change operation. Starling continues interviewing friends of Buffalo Bill's first victim in Ohio while Crawford leads an F.B.I. tactical team to Gumb's address in Illinois. The house in Illinois is empty and Starling is led to the house of "Jack Gordon", who she realizes is actually Jame Gumb. She pursues him into his multi-room basement, where she discovers that Catherine is still alive, but trapped in a dry well. After turning off the basement lights, Gumb stalks Starling in the dark with night-vision goggles but gives his position away when he cocks his revolver; Starling turns around just in time and kills him.

Some time later at her FBI Academy graduation party, Starling receives a phone call from Lecter, who is at an airport in Bimini. He assures her that he does not plan to pursue her and asks her to return the favor, which she says she cannot do. Lecter then hangs up the phone, saying that he is "having an old friend for dinner" and begins following a newly-arrived Chilton before disappearing into the crowd.

Ted Levine makes a terrific baddie as Jame Gumb

ACCOLADES

The film won the Big Five Academy Awards: Best Picture, Best Director (Demme), Best Actor (Hopkins), Best Actress (Foster), and Best Writing (Adapted Screenplay) (Ted Tally), making it only the third film in history accomplish that feat. It was also nominated for Best Sound Mixing (Tom Fleischman and Christopher Newman) and Best Film Editing, but lost to Terminator 2: Judgment Day and JFK, respectively.

Other awards include being named Best Film by the National Board of Review of Motion Pictures, CHI Awards and PEO Awards. Demme won the Silver Bear for Best Director at the 41st Berlin International Film Festival and was nominated for the Golden Globe Award for Best Director. The film was nominated for the prestigious Grand Prix of the Belgian Film Critics Association. It was also nominated for the British Academy Film Award for Best Film. Screenwriter Ted Tally received an Edgar Award for Best Motion Picture Screenplay. The film was awarded Best Horror Film of the Year during the 2nd Horror Hall of Fame telecast, with Vincent Price presenting the award to the film's executive producer Gary Goetzman.

In 1998, the film was listed as one of the 100 greatest films in the past 100 years by the American Film Institute. In 2006, at the Key Art Awards, the original poster for The Silence of the Lambs was named best film poster "of the past 35 years".

The Silence of the Lambs placed seventh on Bravo's The 100 Scariest Movie Moments for Lecter's infamous escape scene. The American Film Institute named Hannibal Lecter (as portrayed by Hopkins) the number one film villain of all time and Clarice Starling (as portrayed by Foster) the sixth greatest film hero of all time.

In 2011, ABC aired a primetime special, Best in Film: The Greatest Movies of Our Time that counted down the best films chosen by fans based on results of a poll conducted by ABC and People magazine. The Silence of the Lambs was selected as the No. 1 Best Suspense/Thriller and Dr. Hannibal Lecter was selected as the No. 4 Greatest Film Character.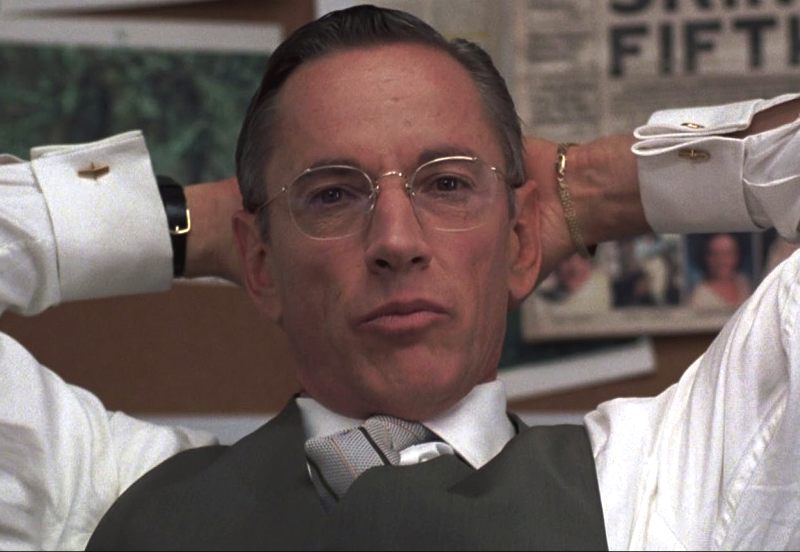 Anthony Heald and Glenn Scott are superb support, providing a realist background to the evil lead

PRODUCTION

Casting

The role of Dr. Hannibal Lecter was originally to be played by Gene Hackman, who also wished to direct; but he later withdrew from the project owing to the evolving screenplay's graphic content. Michelle Pfeiffer was offered the role of Clarice Starling, but turned it down, later saying, "(It was) a difficult decision, but I got nervous about the subject matter".

Where it all begins - a story idea - words brought to life with pictures

Filming

The Silence of the Lambs was filmed primarily in and around Pittsburgh, Pennsylvania, with some scenes in nearby northern West Virginia. The film was distributed by Orion Pictures.
Release

The Silence of the Lambs was released on February 14, 1991, grossing $13,766,814 during its opening weekend. Surpassing its own budget after one week, the film proved to be a major box office success. After its initial run, the film grossed $130,742,922 domestically with a total worldwide gross of $272,742,922. The film was the fourth highest-grossing film of 1991.

Critical reception

Anthony Hopkins, Jodie Foster, and Ted Levine garnered much acclaim for their performances. Critics were particularly impressed with Hopkins' performance, even though Hopkins' screen time is only a little more than 16 minutes.

The Silence of the Lambs was a sleeper hit that gradually gained widespread success and critical acclaim; Rotten Tomatoes records that The Silence of the Lambs received a 96% "fresh" rating.

Roger Ebert specifically mentioned the "terrifying qualities" of Hannibal Lecter, and has since recognized the film as a "horror masterpiece", alongside such classics as Nosferatu, Psycho, and Halloween. However, the film is also notable for being one of two multi-Academy Award winners disapproved of by Ebert's colleague, Gene Siskel, the other being Unforgiven.
A - Z FILMS INDEX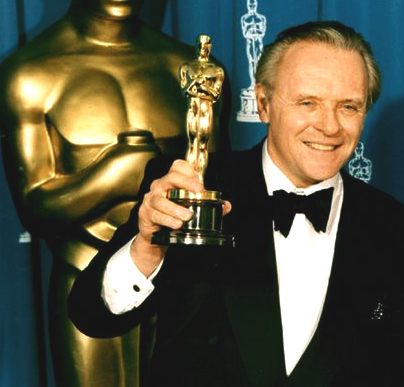 A - Z ACTORS INDEX
Dermot Mulroney

Kristen Bell

Sam Worthington

Ted Danson
Blueplanet Productions 2014 - 2016

The Adventures of John Storm: KULO LUNA™ - The $Billion Dollar Whale © BUH Ltd MMXIII

Kulo Luna $billion dollar whale

When a pirate whaler kills a small humpback whale, her giant friend sinks the pirate ship to avenge the death, but is itself wounded. The pirates put a price on the whale's head, but an adventurer in an advanced solar powered boat races to beat the pirates and save the wounded animal.

A heartwarming action adventure: Pirate whalers V Conservationists, with an environmental message and a $Billion dollars riding on the winner. For release as an e-book in 2013 with hopes for a film in 2015 with a provisional budget of £80m including risk share, TBA

| | | |
| --- | --- | --- |
| Title: | The Billion Dollar Whale | . |
| Format: | 35mm Anamorphic* | to HD DVD Blu-Ray |
| Ratio: | 20 to 1* | . |
| Runtime: | 110 minutes | . |
| Pre-production: | 39 weeks | . |
| Shooting: | 11 weeks | . |
| Post-production | 15 weeks | . |

55,370.00

335,000.00

25,907,500.00

176,400.00

693,803.00

477,010.00

278,680.00

7,254,830.00

20,290,000.00

TBA

17,500,000.00

27,959,000.00

986,300.00

R. Profit projected on sales (before corp. tax)

536,370,000.00

H. Equipment

242,850.00

S. Finance / Interest (5 yrs)

53,876,570.00

809,502.00

T. Total target film cost (production & distribution)

107,753,138.00

312,195.00

U. Studio property / equipment (invest)

TBA

190,510.00

.

.

.

.

Sales

698,000,000.00

Cost of Sales

161,629,710.00

Net Profit*

*Subj. corp. taxes

.

.