E: Cast - (not actual names)

.

.

.

.

.

E1

Johnny

5,000,000.00

Buyout +

5,000,000.00

E2

Colin

3,000,000.00

Buyout +

3,000,000.00

E3

Rachel

2,500,000.00

Buyout +

2,500,000.00

E4

Jet

1,900,000.00

Buyout +

1,900,000.00

E5

Sam

1,500,000.00

Buyout +

1,500,000.00

E6

Michael

1,320,000.00

Buyout +

1,320,000.00

E7

Kate

400,000.00

Buyout +

400,000.00

E8

Principle cast (30)

2,841,000.00

Various

2,841,000.00

E9

Extras (100)

270,500.00

Flat

270,500.00

E10

Stand-ins (9)

25,000.00

11

275,000.00

E11

Stunt coordinator

12,000.00

11

132,000.00

E12

Stuntmen / women

110,000.00

8

880,000.00

E13

Doubles (8)

38,800.00

7

271,600.00

.

.

.

.

.

.

.

.

.

.

Subtotal E.

20,290,100.00

.

.

.

.

.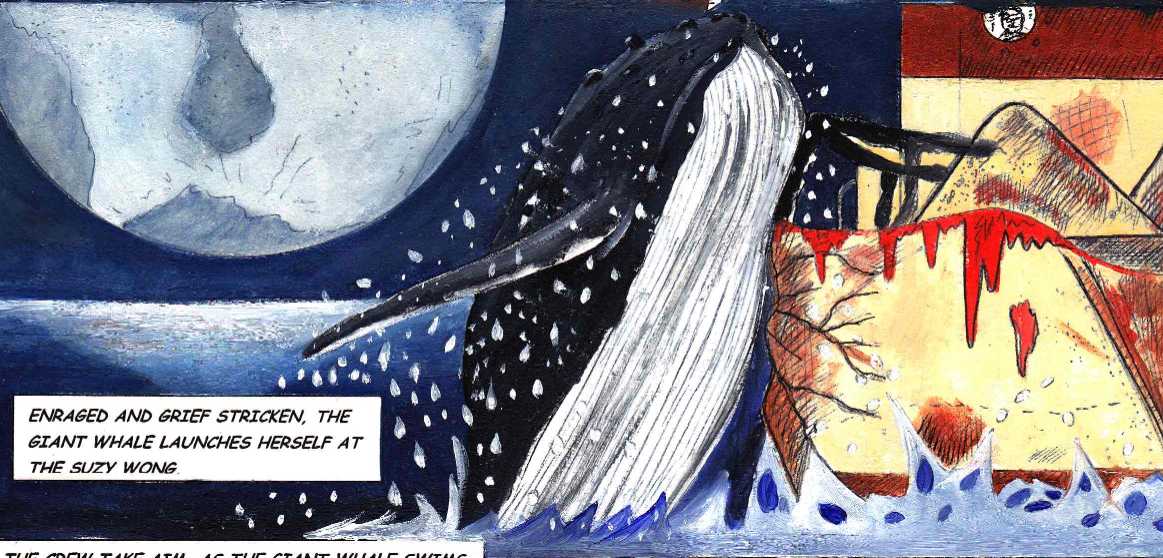 STUNTMEN
A stuntmen or women performs dangerous acts usually within the television or movie production industry. In this line of work the stunt person is paid to do the action sequences that are deemed too dangerous for the lead actors to perform, these include jumping from a height, falling down, being in a car crash, or pretending to fight with weapons such as swords or knives. These stunts are usually presented as a small feature within a larger production.

Action movies, war movies, martial arts movies, and crime films use more stuntmen pro-rata, simply because there are more dangerous actions depicted in those genres. Jackie Chan and the Blue Angels are examples of stuntmen who perform this kind of work.

There are, however, other stuntmen that present dangerous stunts to a live audience as entertainment in their own right rather than as part of a larger story. Sometimes these are as standalone effects and sometimes as a feature within a larger stunt show. Escape artists, sword swallowers and other circus and sideshow acts are an example of this.

These types of stuntmen can be found scattered throughout history with one of the most famous from the last Century being escape artist Harry Houdini. Modern examples of these types of stuntmen include escape artist and stuntman Roslyn Walker and sideshow veteran Kondini both from the UK.
Stunt work is dangerous regardless of whether you work in movie, television or within a live stunt show. They are often hurt during the stunts they perform and in some cases stuntmen have even been killed.

Stunt work is not steady work. Stuntmen who work in movies are only employed on a movie-by-movie basis, sometimes they are needed for a number of months if they are lucky to double for the lead actor but could quite easily only be needed for a single stunt that is filmed over the space of a day or two.

Within the live stunt industry work is very seasonal. A stuntman can be working long hours during the summer months, often seven days a week, but not at all during the winter period.

Stuntmen who perform for movie and television often benefit from having a large safety crew present, which is in stark contrast to those who perform within live shows who often work alone and are responsible for all aspects of the stunt they perform.

Stuntmen also have to travel to many different regions or countries to get work. For people who like to travel, this may be an advantage.


STARTING OUT

Some people go to stuntmen schools such as those in California and Florida, where professional stuntmen teach people how to do fall and other skills of the trade. Most people do not go to school to become stuntmen, those interested in the art learn their skills from other more experienced stuntmen.

When a stuntman first begins working they do not earn much. Once a stuntman has gained experience, they can command higher fees - mainly because of the quality of their performances and the reputation they may have acquired. In many countries, stuntmen have to join a union to work on movie or television show productions, and pay dues (payments) to the union. There are more men working as stuntmen than women. The actor Steve McQueen (mostly in cowboy and detective films) started out as a stuntman.

Stuntmen retire at around 40 years of age. The exception are those who work live stunt shows. Kondini continues to work as a sword swallower and escape artist despite being in his 70s. A stuntman who retires from active work can use his or her experience to become stunt coordinators or consultants. In this way the technical skills learnt are not lost.
FILM DOUBLES
A body substitute replaces the credited actor of a character in any recorded visual medium in shots where the character's body is shown but the face is either not visible or shown indistinctly, or in shots where the image of the credited actor's face is joined, usually by digital image processing, to the image of the body double's body. Body doubles are most often used for shots involving a nude scene. More specific terms are often used in special cases; a stunt double is used for dangerous or sophisticated sequences. This is in contrast to a stand-in who replaces an actor for non-filming purposes such as scene arrangement and lighting adjustments.

Stunt double or body double can both be used for cases where special skills are needed—anything from playing the piano, to competitive skiing.

Also, if only a part of the body is shown, the term might be more specific; probably the most common is a hand double, who is used to shoot inserts where only the hand or arm is in the shot. These inserts are often shot by the second unit with a double at a later point in production primarily because it allows the main unit to use the lead actors' time more efficiently. Another common body double is the butt double, mostly used with TV, since whole-body nudity isn't as common in that medium. The term stunt butt is also attested, as is stunt cock.

A production scene photo-double portrays a double of the lead actor for the director. A double will be seen on camera during the movie. Some of these many double-acted scenes could be long or wide establishing shots, complicated over-the-shoulder main lead actor's dialogue sequences or in quick insert close-up shots involving only showing actor's body parts.

The photo-double must say the dialogue lines in the same lead actor timing and also reproduce the exact physical actions in co-ordination with the other principal actors in that scene to make this scene suitable for the final cut.

Usually, the double's face is kept from being seen on camera. This way the lead actor can work in fewer scenes and can apparently be filming in two scenes at once. And in this way, a well cast photo-double can help speed up the day's production and is a necessary and valuable cast person for a film.

In some productions, this technique (use of a double whose face is not seen on camera) is used where one actor is credited as playing more than one character. If both characters (played by the same actor) appear on camera in the same scene, the credited actor plays the character whose face is seen, and the double plays the other character (usually seen only from the back). An example of this is the identical cousins on The Patty Duke Show. This has become less common with the digital editing currently available allowing the credited actor to play multiple versions of himself onscreen such as with Hugo Weaving in The Matrix trilogy. In such a case, the actor simply films his lines for each doppleganger separately.

The 1984 film Body Double, directed by Brian De Palma, featured a plot that hinged on the discovery that one character had in fact served as a body double for another.
Stunt doubles and stand-ins for Kate Beckinsale,

Dwayne Johnson, Brad Pitt and George Clooney
STAND INS
A stand-in for film and television is a person who substitutes for the actor before filming, for technical purposes such as lighting.

Stand-ins are helpful in the initial processes of production. Lighting setup can be a slow and tedious process; during this time the actor will often be somewhere else. Stand-ins allow the director of photography to light the set, the camera department to light and focus scenes. The director will often ask stand-ins to deliver the scene dialogue ("lines") and walk through ("blocking") the scenes to be filmed. In this way, a good stand-in can help speed up the day's production and is a necessary and valuable cast member on a film.

Stand-ins are distinguished from body doubles, who replace actors on camera from behind, in makeup, or during dangerous stunts. Stand-ins do not appear on camera. However, on some productions the jobs of stand-in and double may be done by the same person. In rare cases, a stand-in will appear on screen, sometimes as an in-joke. For instance, the actress who pretends to be Ann Darrow in the stage show during the final act of King Kong (2005) is played by Naomi Watts' stand-in, Julia Walshaw.

Stand-ins do not necessarily look like the actor, but they must have the same skin tone, hair color, height and build as the actor so that the lighting in a scene will be set up correctly. For example, if the lighting is set up with a stand-in shorter than an actor, the actor might end up having his or her head in relative darkness.

Stand-ins are also used for animated characters in a live action film, sometimes with life-size character models, so that the animators know where to place their animation and how to make them move realistically, and for actors to know where to look. In these cases, skin-tone and hair color are not so important. Height and build, however, are still important for any interactions between live action and animated characters.

Some celebrities mandate that they will always have the same stand-in. Famous cases include Pluma Noisom (stand-in for Claudette Colbert) and Adam Bryant (Robin Williams).
Contacts: Please note that the rights to this story are now with the Cleaner Ocean Foundation Ltd, in connection with their ocean awareness campaigns. Blueplanet Universal Productions remains dormant. Hence, the 2013 business plan for a proposed film ceased to be, though development may proceed with the new copyright holders.