Catherine Zeta-Jones (born 25 September 1969) is an Academy Award-winning Welsh actress. She was born in Swansea, and began her career on stage at an early age. After starring in a number of television films and small roles in films, she came to prominence with roles in films such as The Phantom, The Mask of Zorro, and Entrapment in the late 1990s, all of which she excelled in.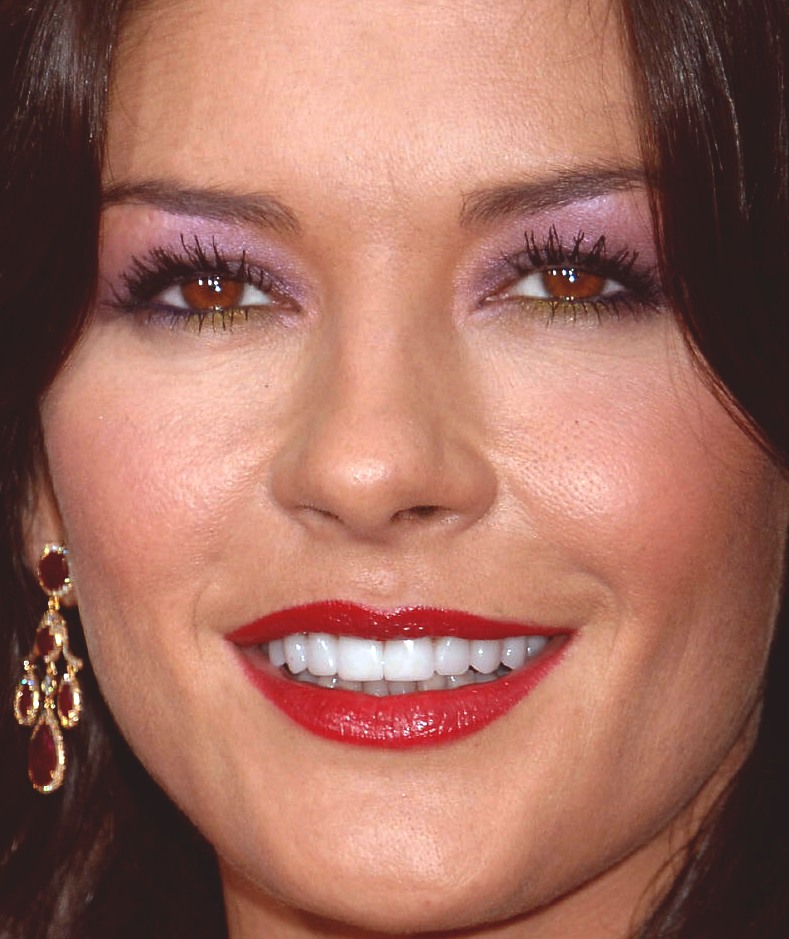 In June of 2012 Catherine is reported to have found shooting 'Rock of Ages' challenging. She is the star in the new movie based on the Broadway musical set during the 80s glam metal era. Catherine admitted she found the physical aspects of the role more difficult than when she made 'Chicago' in 2002. Catherine played opposite Tom Cruise and loved working with him.

of her part she is reported to have said:
"I have not danced since 'Chicago'- that was ten years ago. And I have had another baby since then. So it is always a challenge because it is not lot doing a regular movie. It is a different process. It is much harder work. It is more intense. It is angle, a shot, shot, shot. You just keep doing it until you cannot do it anymore. So it is always a challenge for everybody."
"I do a scene with Tom at the end of the movie. I am not going to give it away. You have to go see the movie. And it is a lot of fun. It kind of does a 360 on my character, which is really interesting. I play a very right-wing conservative bad girl, but not bad girl in the way of sex, drugs, and rock and roll. "This is bad girl as boring, who wants to put an end to rock and roll. Take away the filth from the streets of Los Angeles. So she was a lot of fun to play."
She is married to Michael Douglas, with whom she starred in the 2000 film Traffic. She won an Academy Award for Best Supporting Actress for her role in Chicago.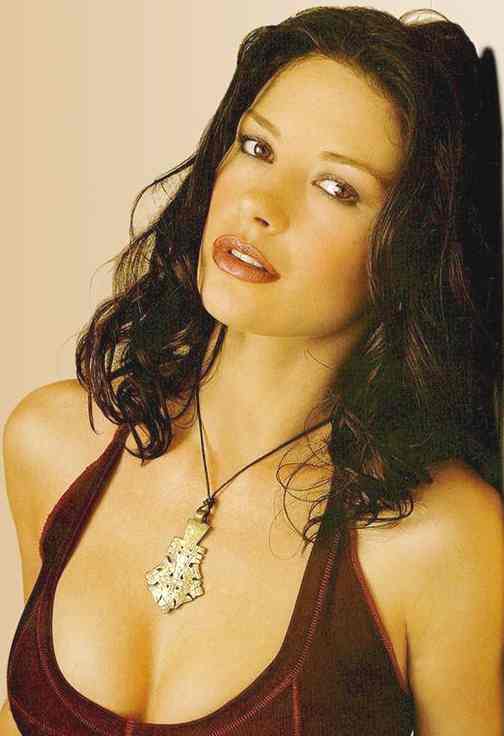 Catherine Zeta-Jones
Biography - Early life
Born Catherine Jones, in Treboeth, in the parish of Llangyfelach, a working class area of Swansea, West Glamorgan in Wales. She is the middle of three children born to Dai Jones, a Welsh sweet factory owner, and Patricia Fair who hails from an Irish Catholic family.
Her father's cousin is married to singer Bonnie Tyler, who is also Welsh. Her uncle owns Swansea's Škoda car dealership as well as Llanelli A.F.C. football club. Her name stems from those of her grandmothers - her maternal grandmother, Katherine Fair, and her paternal grandmother, Zeta Jones.
After her parents won £100,000 at bingo in the 1980s, they moved to St. Andrews Drive in Mayals, an upper class area of Swansea. She attended the moderately-priced private school, Dumbarton House in Swansea where she was apparently an average student. Comedian and actor Rob Brydon also went there.
She left school early to further her acting ambitions without obtaining O levels and went on to attend The Arts Educational Schools in Chiswick for a full-time three year course in musical theatre.
Career
Zeta-Jones' stage career began in childhood. She often performed at friends and family functions when she was younger. She was a part of a Catholic congregation's performing troupe before she was 10. She also starred in a London production of Annie, as well as a version of Bugsy Malone. By 1987 she was starring in 42nd Street as Peggy Sawyer in the West End. Once the show closed, Zeta-Jones travelled to France, where she received the lead role in French director Phillippe De Broca's 1001 Nights (also known as Sheherazade), her feature film debut.
Catherine Zeta-Jones - darling bud of May
Her exotic looks, along with her singing and dancing ability, suggested a promising future, but it was in a straight acting role, as Mariette in the successful television adaptation of H. E. Bates' The Darling Buds of May (1991-93), that she made her name. She briefly flirted with a musical career, having a part in Jeff Wayne's 1992 Spartacus. A single, "The Appian Way", featured her; it was released but failed to chart. She also starred in an episode of The Young Indiana Jones Chronicles, as well as in Christopher Columbus: The Discovery.
She continued to find moderate success with a number of television projects, including The Return of the Native (1994) and the mini-series Catherine the Great (1995). She also appeared in Splitting Heirs (1993), a comedy starring Eric Idle, Rick Moranis and John Cleese.
In 1996, she was cast as the evil aviatrix "Sala" in the action film, The Phantom , based on the comic created by Lee Falk. Her character did her best to kill Billy Zane's Phantom, while assisting villain Xander Drax (Treat Williams) in taking over the world with a weapon of doom.
The following year, she starred in the CBS mini-series Titanic, which also starred Tim Curry and Peter Gallagher. Steven Spielberg, who noted her performance in the mini-series, recommended her to Martin Campbell, the director of The Mask of Zorro. Zeta-Jones subsequently landed a lead role in the film, alongside Antonio Banderas. The following year she co-starred with Sean Connery in the film Entrapment, and alongside Liam Neeson and Lili Taylor in The Haunting. In 2000 she starred in Traffic with future husband Michael Douglas.
In 2003, she won an Academy Award for Best Supporting Actress for her performance as Velma Kelly in the film Chicago. Chicago also won the Academy Award for Best Film that year. On 22 October 2005, she referenced her award, as guest host on the television show Saturday Night Live, surrounded by four male dancers, mimicking the Bob Fosse-inspired Chicago-style dancing, suggesting in song that, no matter how bad she might be that night, "They Can't Take My Oscar Away". For her role in Chicago, she specifically requested a 1920s-style short bob haircut, so her face could be seen and fans wouldn't doubt she did all her dancing herself.
In 2003 she voiced a role in Sinbad: Legend of the Seven Seas, as well as starring in Intolerable Cruelty with George Clooney. In 2004 she was in The Terminal, as well as Ocean's Twelve, the sequel to Ocean's Eleven. In 2005 she reprised her role as Elena in The Legend of Zorro, the sequel to The Mask of Zorro. She stars in and produces the rugby-related comedy, Coming Out, which Welsh rugby star Gavin Henson will also be in. The film is produced by her company Milkwood Films.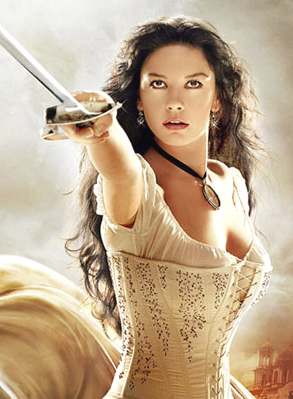 Catherine Zeta-Jones in the Legend of Zorro
Private life
Zeta-Jones is married to actor Michael Douglas with whom she has two children. She has the same birthday as her husband, although he is older by 25 years. They were married at the Plaza Hotel in New York City on 18 November 2000. A traditional Welsh choir sang at her wedding; her wedding ring includes a Celtic motif and was bought in the Welsh town of Aberystwyth. Their son, Dylan Michael Douglas, was born 8 August 2000 (her American admirers like to think that he is named after Bob Dylan, a favourite of Douglas, while her British admirers like to think that Dylan Thomas, also born in Swansea, was the inspiration). Their daughter, Carys Zeta Douglas, was born April 20, 2003. While pregnant with Carys, photos were published of Zeta-Jones smoking cigarettes on a private balcony; afterwards, she became the target of anti-smoking and child health and welfare groups due to her behaviour.
Zeta-Jones has decided that her children will grow up aware of their Welsh heritage and has built a seaside home for her parents in her hometown of Swansea. She wants her children to know the Welsh language (Cymraeg).
Her elder brother, David A. Jones (also known as Cameron Jones), is Vice President of the film company, Initial Entertainment. He was an executive producer of Gangs of New York. Her younger brother, Lyndon Jones, is her personal manager and producer for Milkwood Films. Catherine's parents recently moved from their Mayals property to a £2 million cliff top home two miles away, paid for by their daughter.
Apart from her acting career, Zeta-Jones is also an advertising spokeswoman. In 2003, she became spokeswoman for the mobile phone company T-Mobile. However, in September 2006, T-Mobile dropped Zeta-Jones for a more "man on the street" advertising campaign [1]. She is currently the global spokeswoman for cosmetics giant Elizabeth Arden.
Actress - filmography
(In Production) (2000s) (1990s)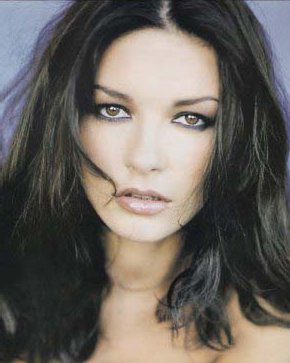 Filmography as: Actress, Soundtrack, Miscellaneous Crew, Producer, Self, Archive Footage
Soundtrack - filmography
The 75th Annual Academy Awards (2003) (TV) (performer: "I Move On")

Chicago (2002) (performer: "Overture/And All That Jazz" (1975), "Cell Block Tango" (1975), "I Can't Do It Alone" (1975), "Nowadays/Hot Honey Rag" (1996), "And All That Jazz/End Credits" (1975), "I Move On" (2002)) ("Class" (1975))
... aka Chicago (Germany)


Filmography as: Actress, Soundtrack, Miscellaneous Crew, Producer, Self, Archive Footage
Miscellaneous Crew - filmography
(2000s) (1990s)
Chicago (2002) (singer: "Overture/And All That Jazz", "Cell Block Tango", "I Can't Do It Alone", "Nowadays/Hot Honey Rag", "And All That Jazz/End Credits", "I Move On" and "Class")
... aka Chicago (Germany)



"HBO First Look" (thanks) (1 episode, 1999)
- The Haunting (1999) TV Episode (thanks)


Filmography as: Actress, Soundtrack, Miscellaneous Crew, Producer, Self, Archive Footage
Producer - filmography
Coming Out (2007) (pre-production) (producer)


Filmography as: Actress, Soundtrack, Miscellaneous Crew, Producer, Self, Archive Footage
Self - filmography
(In Production) (2000s) (1990s)
LINKS and REFERENCE
Entrapment - Youtube
The Mask of Zorro - movie Youtube
Rock of Ages - movie Youtube
A - Z FILMS INDEX
A - Z ACTORS INDEX