Biography
Jackman was born in Pymble, Sydney, New South Wales, Australia, the youngest of five children of English-born Anglican parents Chris Jackman and Grace Watson. His mother left the family and went back to England when he was eight years old, and he remained behind with his father (an accountant with a degree from Cambridge), and his siblings. Jackman attended Pymble Public School and Knox Grammar School, an all-boys school in Wahroonga, where he was School Captain in 1986, and graduated from the University of Technology, Sydney with a BA in Communications, having majored in journalism. Jackman's introduction to acting was by accident, as he had to take an acting class as part of the requirements for a college diploma. He became interested in the craft and used some money inherited from a relative to attend the WAAPA of Edith Cowan University in Perth, from which he graduated in 1994.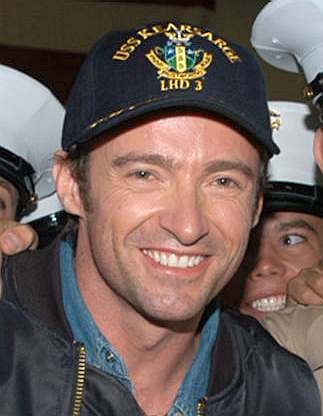 Hugh Jackman
Jackman married actress Deborra-Lee Furness in April 1996. They met on the set of his first TV acting job in Correlli, an Australian television program. Jackman played an angry prisoner who fell in love with his counsellor, played by Furness. The couple suffered through two miscarriages, after which they adopted two children, son Oscar Maximillian (b. May 15, 2000) and daughter Ava Eliot (b. July 10, 2005) They currently live in Melbourne.
Jackman personally designed an engagement ring for Furness, and their wedding rings bore the Sanskrit inscription "Om paramar mainamar," translated by Furness as "we dedicate our union to a greater source." [1]
In 2005, Jackman joined with longtime assistant John Palermo to form a production company, Seed Productions, whose first project will be Wolverine in 2008. Furness is also involved in the company, and Palermo had three rings made with an inscription meaning "unity" for himself, Furness, and Jackman.[2] About the trio's collaboration Jackman reports "I'm very lucky in the partners I work with in my life, Deb and John Palermo. It really works. We all have different strengths. I love it. It's very exciting." [3]
According to NNDB, "Jackman has very poor vision, and is unable to even read a menu when he is not wearing his contact lenses. He is left-handed, loves windsurfing, plays the piano, guitar, and violin, and sushi is his favorite comfort food."[4] He also knows how to juggle 5 balls in the air at the same time. He does not smoke in real life, and hates having to do so in films. In real life he is described as a very polite and friendly man, unlike the belligerent, anti-social Wolverine.
He sang the Australian National Anthem in front of 100,000 people at the Melbourne Cricket ground before the 1998 Bledisloe Cup. Also sang the National Anthem at the 1999 NRL Grand Final in front of 108,000 people at Stadium Australia.
On April 1, 2007, Jackman was awarded an honorary fellowship at WAAPA of Edith Cowan University in Perth.
Hugh Jackman as Wolverine in the X Men
A - Z FILMS INDEX
A - Z ACTORS INDEX
---
A taste for adventure capitalists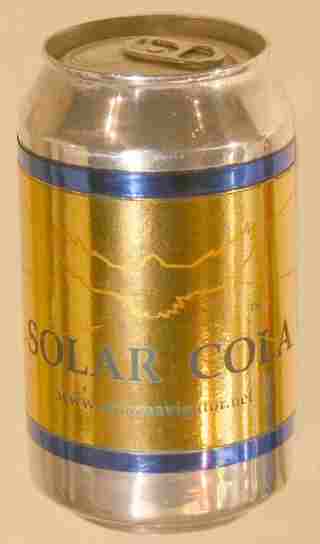 Solar Cola - a healthier alternative