Owen Cunningham Wilson (born November 18, 1968) is an Academy Award-nominated American actor and writer. Wilson was nominated for an Academy Award for his work on the screenplay of The Royal Tenenbaums, but he is perhaps best known for his roles as John Beckwith in Wedding Crashers and as Hansel in Zoolander.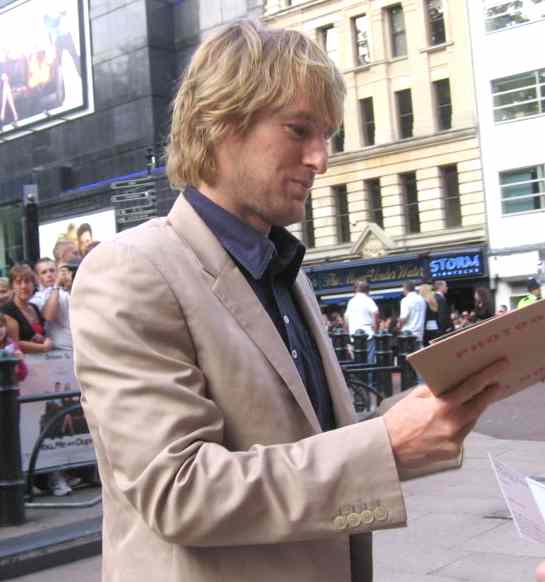 Owen Wilson and crowds
Biography
Early life
Wilson was born in Dallas, Texas, and moved to Los Angeles with his brothers Luke and Andrew to pursue acting careers. Wilson's mother, Laura Wilson, has produced four photo books and served as Richard Avedon's assistant while he photographed his In the American West series.
Initial Success
While Owen Wilson found initial success as a film actor after his turn as Dignan in Bottle Rocket, Wilson remained a key creative collaborator to Wes Anderson's next two directorial efforts. Rushmore was the two writers' second script, and was partially based on Wilson's own expulsion from St. Mark's as a teenager. Although he didn't appear in the film, he and Anderson acknowledged on the Criterion Collection DVD audio commentary that Wilson has a sort of quasi-cameo as Rosemary Cross's dead husband, Edward Appleby. The photographs of Appleby in Ms. Cross's room are ones taken of Wilson as a boy.
Owen landed minor roles in big budgeted movies very quickly, such as The Cable Guy, directed by Ben Stiller, an early admirer of Bottle Rocket. After minor appearances in action films like Anaconda, Armageddon and The Haunting. Wilson also starred in two dramatic roles a supporting role in Permanent Midnight which starred Ben Stiller as a drug addicted TV writer and also Wilson starred in The Minus Man as a serial killer.
Movie Star
Owen got his big break with the 2000 comedy action hit Shanghai Noon starring opposite Hong Kong action star Jackie Chan, which grossed nearly US$100 million dollars worldwide. His fame continued to rise after starring alongside Ben Stiller and Will Ferrell in the 2001 film Zoolander.
Gene Hackman took notice of Owen's performance in Shanghai Noon and recommended him to play opposite himself in the 2001 action film Behind Enemy Lines, Wilson's last dramatic starring role to date. Also in 2001, Wilson and Anderson wrote their third film, The Royal Tenenbaums, which was a financial and critical success. The comedy featured an all-star cast, including Hackman, Ben Stiller, Bill Murray, Anjelica Huston, Gwyneth Paltrow, Danny Glover and his brother Luke Wilson. Owen had a memorable supporting role in the film as Eli Cash, a whigged out, drug-addled bon vivant who becomes a literary celebrity. It earned the writing team an Academy Award nomination for Best Original Screenplay.
Owen returned to the buddy comedy genre in 2002 with the action comedy I Spy, co-starring this time with Eddie Murphy. The big screen remake of the television series flopped at the box office. He then reunited with Chan to make Shanghai Knights (2003) and the movie remake of the television series Starsky & Hutch (2004), and partnered with Vince Vaughn in the 2005 Wedding Crashers which grossed over $200 million dollars in the US alone. In 2006, Wilson voiced Lightning McQueen in Cars, starred in You, Me, and Dupree, and with Ben Stiller in Night at the Museum as well as Kyle Gulutzan and Sean Casey's production of "Roundabout", which will be released in December 2008.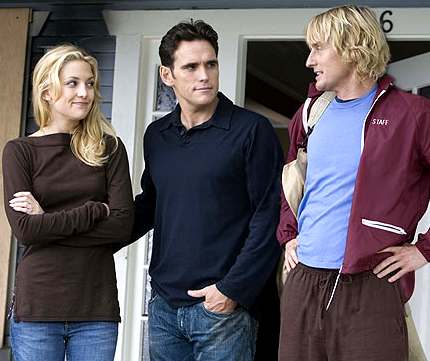 Kate Hudson, Matt Dillon, and Owen Wilson in You, Me and Dupree
Due to his busy schedule as an actor, he was unable to collaborate on the script for Wes Anderson's fourth feature, The Life Aquatic with Steve Zissou, and the film was ultimately co-written by filmmaker Noah Baumbach. Wilson eventually did star in the film as Bill Murray's would-be son, Ned Plimpton, which was a role written specifically for Wilson.
Wilson, along with his brother Luke, Ben Stiller, Will Ferrell, Vince Vaughn, Jack Black, and Steve Carell are considered members of the Frat Pack. Owen is the first "Frat Pack" member to receive an Academy Award nomination. He has been in eight movies with Stiller (a long-time friend of Wilson) to date: The Cable Guy (1996), Permanent Midnight (1998), Meet the Parents (2000), Zoolander (2001), The Royal Tenenbaums (2001), Starsky & Hutch (2004), Meet the Fockers (2004) and Night at the Museum (2006).
In early 2005, Wilson rushed to Stiller's defense, after The New Yorker published a disparaging characterization of Stiller's film performances, calling him "the latest, and crudest, version of the urban Jewish male on the make". The magazine published a letter written by Wilson, charging that the critic David Denby was a "bully" who blithely dismissed all of Stiller's filmography with a touch of personal rancor. In Wilson's words, he jumped to defend Stiller "not because [the article] was good or fair toward my friend but exactly because it wasn't".
References in other media
Most references to Owen Wilson in other media focus on his misshapen nose (which was broken twice when he played football in high school and college):
On the Celebrity Death match episode where Wilson fights fellow Wedding Crashers costar, Vince Vaughn, Vaughn punches Wilson in his already broken nose, causing it to revert to normal. Wilson then laments, "Hey, you straightened my nose! There goes my career! I might as well be Luke Wilson," and punches his nose back to its broken state.

Note: - Owen has allegedly had his nose broken a total of 13 times from various accidents as a child, most involving incidents with his favorite sporting pastime football.
Character quotes
Oscar Choi (Armageddon)
"I'm, like, 98% excited, and maybe 2% scared. Or maybe it's backwards. Maybe I'm 98% scared, and, like, 2% excited. But that's what makes it so great... I'm so confused!"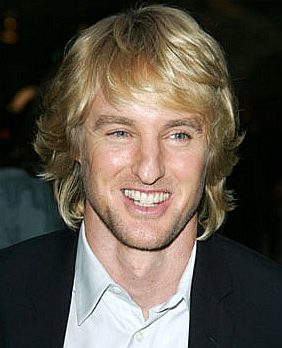 Owen Wilson out on the town
Gary Dixon (Anaconda)
Hansel (Zoolander)
"You're talking loco and I like it!"

"The files are IN the computer?"

"I wasn't like every other kid, you know, who dreams about being an astronaut, I was always more interested in what bark was made out of on a tree. Richard Gere's a real hero of mine. Sting. Sting would be another person who's a hero. The music he's created over the years, I don't really listen to it, but the fact that he's making it, I respect that. I care desperately about what I do. Do I know what product I'm selling? No. Do I know what I'm doing today? No. But I'm here, and I'm gonna give it my best shot."

"Who are you tryin' to get crazy with, ese? Don't you know I'm loco?"

"Listen to your friend Billy Zane, he's a cool dude!"

"Well then you can just dere-lick... my balls."
Luke Saunderson (The Haunting)
Dignan (Bottle Rocket)
"What a lemon! One minute it's running like a top, and the next it's broken down on the side of the road. And I can't fix a car like this, because I don't have the tools! And even if I did have the tools I don't know if I could fix a car like this!"

"On the run from Johnny Law... ain't no trip to Cleveland."

"Well does the fact that I'm trying to do it, do it for you?"
Lightning McQueen (Cars)
Filmography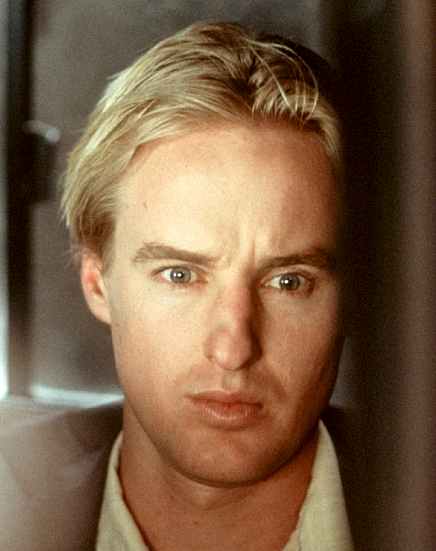 Owen Wilson tidy
Movie salaries
Shanghai Noon (2000) $4,000,000

Behind Enemy Lines (2001) $3,000,000

Zoolander (2001) $2,000,000

Starsky & Hutch (2004) $8,000,000

Wedding Crashers (2005) $10,000,000

You, Me and Dupree (2006) $15,000,000

Cars (2006) $2,500,000
LINKS and REFERENCE
A - Z FILMS INDEX
A - Z ACTORS INDEX
---
A taste for adventure capitalists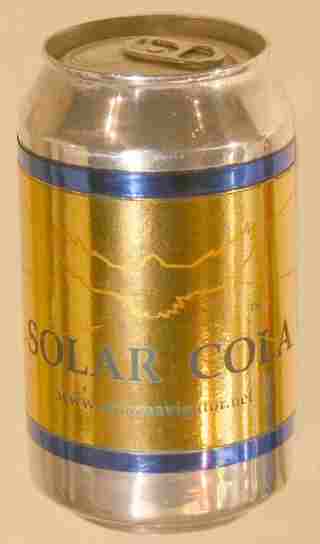 Solar Cola - a healthier alternative