Jeff Daniels (born February 19, 1955) is an American actor-turned-musician
Early life
Daniels was born in Athens, Georgia; he grew up in Chelsea, Michigan, where his father ran a local lumber yard. He was raised in the Methodist religion. After Daniels attended Central Michigan University, he began gaining respect as a stage actor in and outside of New York. One of his early performances was in The Shortchanged Review (1979) at Second Stage Theatre. It was the first show of the inaugural season for Second Stage Theatre. He has 3 children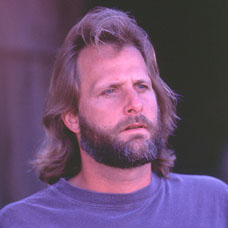 Jeff Daniels
Film Career
Daniels is best known for his roles in The Purple Rose of Cairo, Terms of Endearment, Gettysburg, Arachnophobia and Dumb & Dumber. Although primarily a dramatic actor, some of Daniels' most well-known scenes are from the comedy Dumb & Dumber, in which he gets his tongue stuck to a ski-lift and has an attack of explosive diarrhea.
Musical Career
He is currently focusing on recording a number of songs that he has written throughout his life, apparently marking key moments. According to personal statements, it seems that he has ungergone a complete career change, keeping busy with frequent gigs and two full length albums Grandfather's Hat and Jeff Daniels Live and Unplugged.
Personal life
Daniels resides in Chelsea, where he is Founder and Executive director of the regionally-acclaimed Purple Rose Theatre Company, a not-for-profit professional theatre company. He wrote, directed, and starred in Escanaba in da Moonlight and Super Sucker with Purple Rose Films. He was inducted into the Michigan Walk of Fame on May 25, 2006 in Lansing, Michigan.
Daniels has been married to his high school sweetheart, Kathleen Treado, since 1979, and they have three children: Benjamin (b. 1984), Lucas (b. 1987), and Nellie (b. 1990). Daniels married Treado on Friday the 13th because he wore the number 13 on his baseball uniform. Daniels is a baseball fan who follows the Detroit Tigers.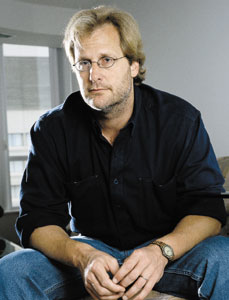 Jeff Daniels casual
FILMOGRAPHY

The Lookout (9-Mar-2007)
Infamous (31-Aug-2006)
R. V. (28-Apr-2006)
Good Night, and Good Luck (1-Sep-2005)
Because of Winn-Dixie (26-Jan-2005)
The Squid and the Whale (2005)
The Five People You Meet in Heaven (5-Dec-2004)
Imaginary Heroes (14-Sep-2004)
The Goodbye Girl (16-Jan-2004)
Gods and Generals (10-Feb-2003)
The Hours (18-Dec-2002)
Blood Work (6-Aug-2002)
Super Sucker (24-Feb-2002)
Escanaba in da Moonlight (26-Jan-2001)
Chasing Sleep (8-Sep-2000)
Cheaters (20-May-2000)
The Crossing (10-Jan-2000)
All the Rage (11-Sep-1999)
My Favorite Martian (12-Feb-1999)
Pleasantville (17-Sep-1998)
Trial and Error (30-May-1997)
101 Dalmatians (27-Nov-1996)
2 Days in the Valley (12-Sep-1996)
Fly Away Home (5-Sep-1996)
Redwood Curtain (23-Apr-1995)
Dumb and Dumber (16-Dec-1994)
Speed (10-Jun-1994)
Gettysburg (8-Oct-1993)
There Goes the Neighborhood (30-Oct-1992)
Grand Tour: Disaster in Time (9-May-1992)
The Butcher's Wife (25-Oct-1991)
Welcome Home, Roxy Carmichael (12-Oct-1990)
Arachnophobia (18-Jul-1990)
Sweet Hearts Dance (23-Sep-1988)
The House on Carroll Street (05-May-1988)
Radio Days (30-Jan-1987)
Something Wild (7-Nov-1986)
Heartburn (25-Jul-1986)
Marie (Oct-1985)
The Purple Rose of Cairo (1-Mar-1985)
Terms of Endearment (23-Nov-1983)
Ragtime (20-Nov-1981)

LINKS and REFERENCE
A - Z FILMS INDEX
A - Z ACTORS INDEX
---
A taste for adventure capitalists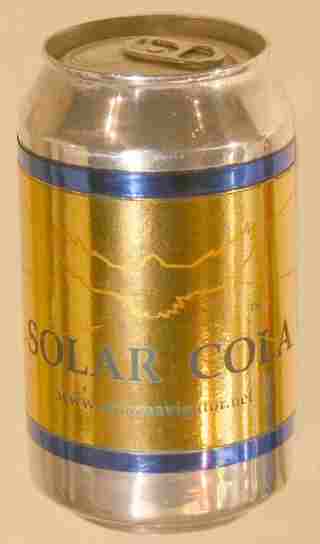 Solar Cola - a healthier alternative