Drew Blyth Barrymore is an American actress, film director, screenwriter, producer and model. Phew! Apart from that she makes some of the nicest films. A special favourite of mine is 50 1st dates and another from 2012 is Big Miracle. She is a member of the Barrymore family of American actors and granddaughter of John Barrymore. She was born on the 22nd of February 1975. She first appeared in an advertisement when she was 11 months old. Barrymore made her film debut in Altered States in 1980. Afterwards, she starred in her breakout role in E.T. the Extra-Terrestrial. She quickly became one of Hollywood's most recognized child actors, going on to establish herself in mainly comic roles.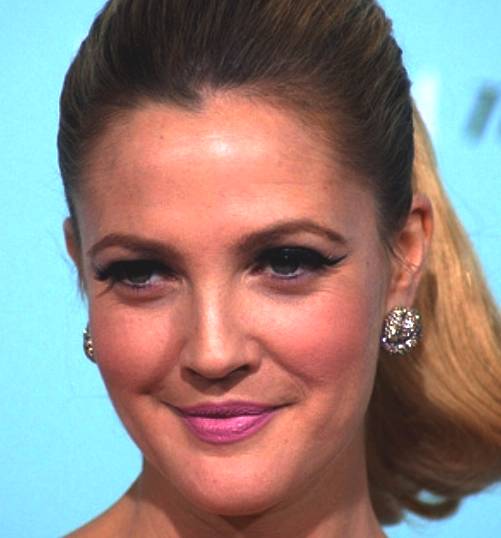 Drew Barrymore

Following a turbulent childhood which was marked by drug and alcohol abuse and two stints in rehab, Barrymore wrote the 1990 autobiography, Little Girl Lost. She successfully made the transition from child star to adult actress with a number of films including Poison Ivy, Bad Girls, Boys on the Side, and Everyone Says I Love You. Subsequently, she established herself in romantic comedies such as The Wedding Singer and 50 First Dates - one of her best, with Adam Sandler pulling out all the stops.

In 1995, she and business partner Nancy Juvonen formed the production company Flower Films, with its first production the 1999 Barrymore film Never Been Kissed. Flower Films has gone on to produce the Barrymore vehicle films Charlie's Angels, 50 First Dates, and Music and Lyrics, as well as the cult film Donnie Darko. Barrymore's more recent projects include He's Just Not That into You, Beverly Hills Chihuahua, Everybody's Fine and Going the Distance. A recipient of a star on the Hollywood Walk of Fame, Barrymore appeared on the cover of the 2007 People magazine's 100 Most Beautiful issue.

Barrymore was named Ambassador Against Hunger for the UN World Food Programme (WFP). Since then, she has donated over US$1 million to the program. In 2007, she became both CoverGirl's newest model and spokeswoman for the cosmetic and the face for Gucci's newest jewelry line. In 2010, she was awarded the Screen Actors Guild Award and the Golden Globe Award for Best Actress in a Miniseries or Television Film for her portrayal of Little Edie in Grey Gardens.


Early life
Barrymore was born in Culver City, California, the Daughter of American actor John Drew Barrymore and Jaid Barrymore (née Makó), an aspiring actress. Barrymore's mother was born in a Displaced Persons camp in Brannenburg, West Germany, to Hungarian World War II refugees. Barrymore's father was of mainly English, and Irish, ancestry. Her parents divorced after she was born. She has one half-brother, John Blyth Barrymore, also an actor, and two half-sisters, Blyth Dolores Barrymore and (Brahma) Jessica Blyth Barrymore.

Barrymore was born into acting: her great-grandparents Maurice Barrymore and Georgie Drew Barrymore, Maurice Costello and Mae Costello (née Altschuk) and her grandparents John Barrymore and Dolores Costello, were all actors; John Barrymore was arguably the most acclaimed actor of his generation. She is the niece of Diana Barrymore and the grandniece of Lionel Barrymore, Ethel Barrymore and Helene Costello, the great-great-granddaughter of John Drew and actress Louisa Lane Drew, and the great grandniece of Broadway idol John Drew, Jr. and silent film actor/writer/director Sidney Drew. She is also the god-daughter of director Steven Spielberg, and Sophia Loren.

Her first name, Drew, was the maiden name of her paternal great-grandmother, Georgie Drew Barrymore; her middle name, Blyth, was the original surname of the dynasty founded by her great-grandfather, Maurice Barrymore.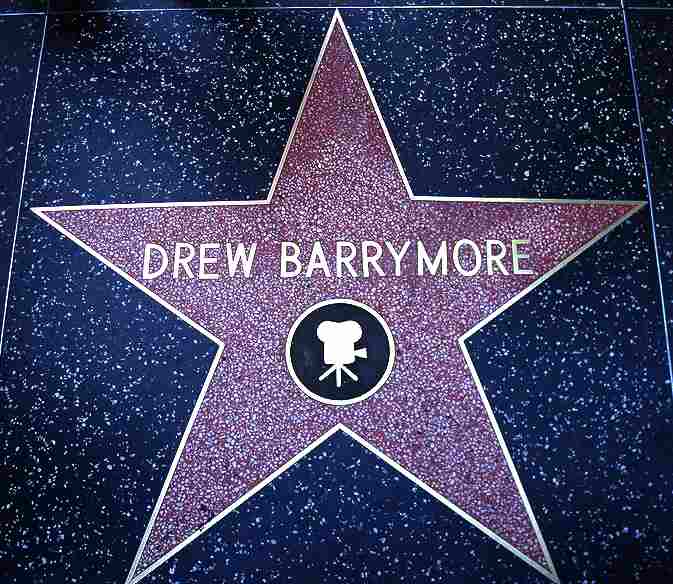 Drew Barrymore's star on the Hollywood Walk of Fame
Early career

President Ronald Reagan with Drew Barrymore at a ceremony launching the Young Astronauts program on the south lawn. October 17, 1984Barrymore's career began when she was auditioned for a dog food commercial at 11 months old. When she was bitten by her canine co-star, the producers were afraid she would cry, but she merely laughed, and was hired for the job. She made her film debut in Altered States (1980), in which she got a small part. A year later, she landed the role of Gertie, the younger sister of Elliott, in E.T. the Extra-Terrestrial, which made her famous. She received a Golden Globe nomination for Best Supporting Actress in 1984 for her role in Irreconcilable Differences, in which she starred as a young girl divorcing her parents. In a review in the Chicago Sun-Times, Roger Ebert states: "Barrymore is the right actress for this role precisely because she approaches it with such grave calm."


Rebellious era

Barrymore with Corey Feldman at the 61st Academy Awards, March 29, 1989In the wake of this sudden stardom, Barrymore endured a notoriously troubled childhood. She was already a regular at the famed Studio 54 when she was a little girl, smoking cigarettes at age nine, drinking alcohol by the time she was 11, smoking marijuana at 12, and snorting cocaine at 13. Her nightlife and constant partying became a popular subject with the media. She was in rehab at age 13. A suicide attempt at age 14 put her back in rehab, followed by a three-month stay with singer David Crosby and his wife. The stay was precipitated, Crosby said, because she "needed to be around some people that were committed to sobriety." Barrymore later described this period of her life in her autobiography, Little Girl Lost. The next year, following a successful juvenile court petition for emancipation, she moved into her own apartment.

In her late teens, her rebelliousness played itself out on screen and in print. Barrymore forged an image as a manipulative teenage seductress, beginning with the film Poison Ivy (1992), which was a box office failure, but was popular on video and cable. That same year, at the age of 17, she posed nude for the cover of the July issue of Interview magazine with her then-fiancé, actor Jamie Walters, as well as appearing nude in pictures inside the issue. She also underwent breast reduction surgery in 1992, and has said on the subject:

" I really love my body and the way it is right now. There's something very awkward about women and their breasts because men look at them so much. When they're huge, you become very self-conscious. Your back hurts. You find that whatever you wear, you look heavy in. It's uncomfortable. I've learned something, though, about breasts through my years of pondering and pontificating, and that is: Men love them, and I love that. "


In 1993, Barrymore earned a second Golden Globe nomination, this time for the film Guncrazy. Barrymore would go on to pose nude for the January 1995 issue of Playboy. Steven Spielberg, who directed her in E.T. the Extra-Terrestrial when she was a child and was her godfather, gave her a quilt for her 20th birthday with a note that read, "Cover yourself up". Enclosed were copies of her Playboy pictures, with the pictures altered by his art department so that she appeared fully clothed. During a 1995 appearance on Late Show with David Letterman, Barrymore climbed onto David Letterman's desk and bared her breasts to him, her back to the camera, in celebration of his birthday. She modeled in a series of Guess? jeans ads during this time.


Return to prominence 1995:
Barrymore starred in Boys on the Side opposite Whoopi Goldberg and Mary-Louise Parker, and had a cameo role in Joel Schumacher's film Batman Forever, in which she portrayed a moll to Tommy Lee Jones' character, Two-Face. The following year, she made a cameo in the successful horror film Scream. Barrymore has continued to be highly bankable, and a top box office draw. She was frequently cast in romantic comedies such as Wishful Thinking (1997), The Wedding Singer (1998), and Home Fries (1998). Barrymore's role in the costume drama Ever After (1998) offered a modern take on the classic fairy tale of Cinderella and served as a reminder, according to Roger Ebert, of how well Drew Barrymore "can hold the screen and involve us in her characters".

Besides a number of appearances in films produced by her company, Flower Films, including Charlie's Angels, Barrymore had a dramatic role in the comedy/drama Riding in Cars with Boys (2001), playing a teenage mother in a failed marriage with the drug-addicted father (based on the real-life story of Beverly D'Onofrio). In 2002, Barrymore appeared in Confessions of a Dangerous Mind, alongside Sam Rockwell and Julia Roberts.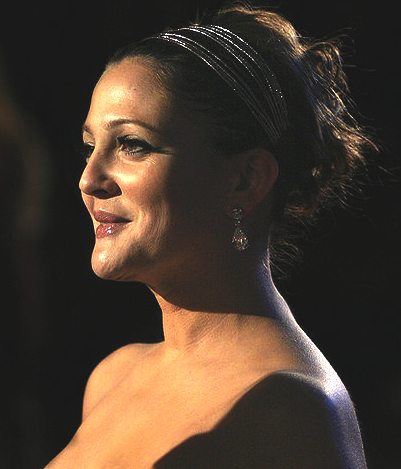 Drew at the 'Music and Lyrics' London premiere in 2007

Flower Films and later work
Barrymore formed Flower Films, a production company, with business partner Nancy Juvonen. The first film produced by the company was 1999's Never Been Kissed. The second offering from the company was Charlie's Angels (2000), a major box office success in 2000 that helped solidify the standing of both Barrymore and the company. When the production of Richard Kelly's debut film, Donnie Darko, was threatened, Barrymore stepped forward with financing from Flower Films and took the small role of Karen Pomeroy, the title character's English teacher. Although the film was less than successful at the box office in the wake of 9/11, it reached cult film status after the DVD release, inspiring numerous websites devoted to unraveling the plot twists and meanings.

In 2003, she reprised her role as Dylan Sanders in Charlie's Angels: Full Throttle, was nominated for an Emmy Award for her performance in Olive, the Other Reindeer and appeared with Ben Stiller in Duplex in 2003. Flower Films produced 50 First Dates with co-star Adam Sandler's Happy Madison company in 2004. Summing up Barrymore's appeal, Roger Ebert, in his review of 50 First Dates, described Barrymore as having a "smiling, coy sincerity," describing the film as "ingratiating and lovable." 50 First Dates was followed by Fever Pitch (2005), and in 2007, Music and Lyrics and Lucky You. Barrymore's more recent projects include Beverly Hills Chihuahua in 2008, and 2009's He's Just Not That into You, Grey Gardens and Everybody's Fine. Barrymore's directorial debut film Whip It, was released in October 2009. Whip It starred Ellen Page and Marcia Gay Harden and centered on an obsession with beauty pageants and the Austin, Texas, Hurl Scouts roller derby team. Barrymore also co-starred in the film.

In 2010, Barrymore reunited with former partner Justin Long on the set of Going the Distance, directed by Nanette Burstein. A R-rated romantic comedy about a couple dealing the ups and downs of a long distance relationship while commuting between New York City and San Francisco, the largely improvised film garnered generally mixed reviews by critics, who summed it as "timelier and a little more honest than most romantic comedies." Budgeted at US$32 million, the film became a moderate financial success at a worldwide box office total of US$40 million.

In 2011, it was announced that Barrymore has been cast alongside John Krasinski in Ken Kwapis's Big Miracle (2012), a romantic drama based on the 1989 book Freeing the Whales, which covers Operation Breakthrough, the 1988 international effort to rescue gray whales from being trapped in ice near Point Barrow, Alaska.

On August 2, 2011, Drew directed the music video for a song "Our Deal", for band Best Coast, with features Chloë Moretz, Miranda Cosgrove, Tyler Posey, Donald Glover, Shailene Woodley and Alia Shawkat.


Other career highlights
Barrymore began a recurring character in the animated comedy Family Guy as Brian Griffin's simple-minded girlfriend, Jillian. She has since appeared in ten episodes. She was the subject of the 2005 documentary My Date with Drew. In it, an aspiring filmmaker and a fan of Barrymore's, uses his limited resources in an attempt to gain a date with her. On February 3, 2004, she received a star on the Hollywood Walk of Fame.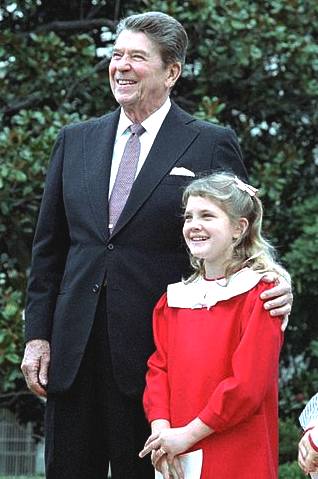 Ronald Reagan and Drew Barrymore
Barrymore's films have a worldwide box office gross that stands at over US$2.3 billion. According to The Hollywood Reporter's annual Star Salary Top 10, she was tied for eighth place on the top ten list of actresses' salaries, commanding 10 to 12 million dollars per movie for 2006.[53] On February 3, 2007, Barrymore hosted Saturday Night Live (SNL) for the fifth time, making her the second female host (after Candice Bergen) in the show's history to do so. She hosted again on October 10, 2009, becoming the first female to host six times. Barrymore still holds the record as the youngest celebrity ever to host the show (1982, at age seven).[54][55] In March 2012, Barrymore is set to co-host the twelfth season of The Essentials, a film showcase on Turner Classic Movies which spotlights significant classic films[56]. She will be hosting alongside TCM regular, Robert Osborne.

Barrymore became a CoverGirl Cosmetics' model and spokeswoman in 2007. Today, Drew Barrymore is still one of the faces for CoverGirl, alongside Queen Latifah and Taylor Swift. The company partnered up with Drew because "she emulates the iconic image of CoverGirl with her fresh, natural beauty and energetic yet authentic spirit" said Esi Eggleston Bracey, Vice President and General Manager of CoverGirl Cosmetics North America. She has brought not only her personality into this endorsement but also her creative side, as she is also a co-creator of the ads. She was No. 1 in People's annual 100 Most Beautiful People list in 2007. Also in 2007, she was named the new face for the Gucci jewelry line. Barrymore is signed to IMG Models New York City.

In May 2007, Barrymore was named Ambassador Against Hunger for the United Nations World Food Programme and later donated $1 million to the cause. In September 2010, Barrymore was confirmed to play the role of Ganga in the Indian Bollywood film The Lifestyle – In Generation Next to be directed by Santosh Kumar Jain, to be released in 2012. Several articles and interviews reported Barrymore's taste for photography. As a guest photographer for a magazine series called "They Shoot New York," she appeared on the cover holding a Pentax K1000 film camera. She hopes to expose her work in a gallery one day, as she documented the last decade of her life with a Pentax camera.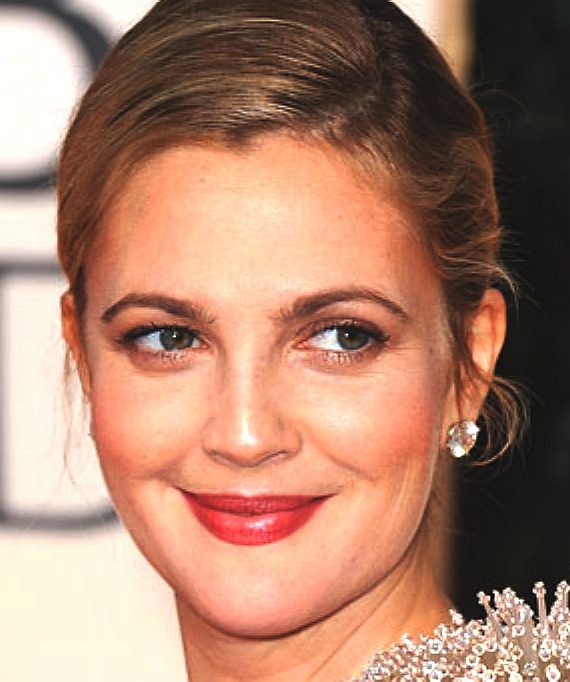 Personal life

Barrymore at the Music and Lyrics London premiere, 2007In 1991, at the age of 16, Barrymore became engaged to Leland Hayward, grandson of Hollywood producer Leland Hayward. After a few months, this engagement was called off. Barrymore was engaged to and lived with musician/actor Jamie Walters in 1992–93.

Barrymore is the godmother of Kurt Cobain's daughter, Frances Bean Cobain.

She was married to British bartender turned Los Angeles bar owner Jeremy Thomas on March 20, 1994, and filed for divorce less than two months later. Barrymore married Canadian comedian Tom Green in July 2001. Green filed for divorce in December 2001. The divorce was finalized on October 15, 2002.

In 2002, Barrymore began dating The Strokes' drummer Fabrizio Moretti, soon after they met at a concert. Their five year relationship ended on January 10, 2007. She dated actor Justin Long, but they confirmed their split in July 2008. The couple reunited in 2009 and co-starred in the 2010 film Going the Distance. The two then reportedly split again in 2010. In early 2011, Barrymore began dating art consultant Will Kopelman, the son of former Chanel CEO Arie Kopelman. The couple announced their engagement in January 2012.

In 2004, she was quoted as saying, "A woman and a woman together are beautiful, just as a man and a woman together are beautiful. Being with a woman is like exploring your own body, but through someone else. When I was younger I used to go with lots of women. Totally. I love it". In March 2007, former magazine editor Jane Pratt claimed on her Sirius Satellite Radio show that she had a romance with Barrymore in the mid-1990s.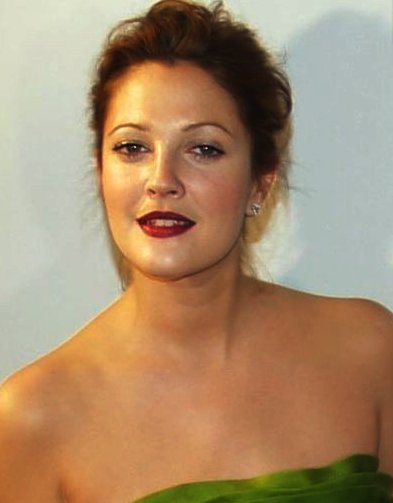 Drew Barrymore
FILMOGRAPHY
FILMS
Year
Film
Role
Notes
1978
Suddenly, Love
Bobbi Graham (Uncredited)
TV movie
1980
Bogie
Leslie Bogart
TV movie
1980
Altered States
Margaret Jessup
1982
E.T. the Extra-Terrestrial
Gertie
Nominated—BAFTA Award for Best Newcomer
Nominated—Young Artist Award for Best Young Supporting Actress in a Motion Picture
1984
Firestarter
Charlene "Charlie" McGee
Nominated—Saturn Award for Best Performance Younger Actor
1984
Irreconcilable Differences
Casey Brodsky
Nominated—Golden Globe Award Best Supporting Actress - Motion Picture
Nominated—Young Artist Award for Best Young Actress in a Motion Picture – Musical, Comedy, Adventure or Drama
1985
Cat's Eye
Our Girl, Amanda (all segments)
Nominated—Young Artist Award for Best Starring Performance by a Young Actress - Motion Picture
1986
Babes in Toyland
Lisa Piper
TV movie
Nominated—Young Artist Award for Best Young Female Superstar in Television
1989
See You in the Morning
Cathy Goodwin
1989
Far From Home
Joleen Cox
1991
Motorama
Fantasy Girl
1992
2000 Malibu Road
Lindsay
6 episodes
1992
Sketch Artist
1992
Waxwork II: Lost in Time
Vampire Victim No.1
1992
Poison Ivy
Ivy
1992
Guncrazy
Anita Minteer
Best Actress Award at the MystFest
Nominated—Golden Globe Award for Best Actress – Miniseries or Television Film
1993

Amy Fisher Story, The

The Amy Fisher Story

Amy Fisher
1993
No Place to Hide
Tinsel Hanley
1993
Doppelganger
Holly Gooding
1993
Wayne's World 2
Bjergen Kjergen
1994
Inside the Goldmine
Daisy
1994
Bad Girls
Lilly Laronette
1995
Boys on the Side
Holly Pulchik-Lincoln
1995
Mad Love
Casey Roberts
1995
Batman Forever
Sugar
1996
Everyone Says I Love You
Skylar Dandridge
1996
Scream
Casey Becker
Nominated—Saturn Award Best Supporting Actress

Offered the role of Sidney Prescott

1997
Wishful Thinking
Lena
1997
Best Men
Hope
1998

Wedding Singer, The

The Wedding Singer

Julia Sullivan
MTV Movie Award Best Kiss
Blimp Award Favorite Movie Actress {also Ever After}
Nominated—Blockbuster Entertainment Award Favorite Actress – Comedy
Nominated—Chlotrudis Award for Best Actress (also for Ever After)
Nominated—American Comedy Award for Funniest Actress in a Motion Picture (Leading Role)
1998
Ever After
Danielle de Barbarac
Blimp Award for Favorite Movie Actress {also for The Wedding Singer}
Blockbuster Entertainment Award for Favorite Actress – Drama/Romance
Saturn Award for Best Actress
Nominated—Chlotrudis Award for Best Actress (also for The Wedding Singer)
1998
Home Fries
Sally Jackson
1999
Never Been Kissed
Josie Geller
Blockbuster Entertainment Award for Favorite Actress – Comedy/Romance
Nominated—MTV Movie Award for Best Performance - Female
Nominated—MTV Movie Award for Best Kiss
Nominated—American Comedy Award for Funniest Actress in a Motion Picture (Leading Role)
Nominated—Blimp Award for Favorite Movie Actress
Nominated—Teen Choice Award for Film - Choice Actress
Recipient – Women in Film Crystal + Lucy Awards- Crystal Award.
1999
Olive, the Other Reindeer
Olive
Voice
Nominated—Primetime Emmy Award for Outstanding Animated Program (for Programming Less Than One Hour)
2000

Simpsons, The

The Simpsons

Sophie (voice)
1 episode
2000
Skipped Parts
Fantasy Girl
Nominated—Video Premiere Award for Best Supporting Actress
2000
Titan A.E.
Akima
voice
2000
Charlie's Angels
Dylan Sanders
Blimp Award for Favorite Movie Actress
Blockbuster Entertainment Award for Favorite Action Team (Internet Only) (Shared with Cameron Diaz and Lucy Liu)
MTV Movie Award for Best On-Screen Team (Shared with Cameron Diaz and Lucy Liu)
Nominated—MTV Movie Award for Best Fight
Nominated—Teen Choice Award for Film - Choice Actress
2001
Donnie Darko
Karen Pomeroy
2001
Freddy Got Fingered
Mr. Davidson's Receptionist
Nominated – Razzie Award for Worst Supporting Actress (shared with Julie Hagerty)
2001
Riding in Cars with Boys
Beverly Donofrio
Nominated—Teen Choice Award for Film - Choice Actress, Drama/Action Adventure
2002
Confessions of a Dangerous Mind
Penny
2003
Charlie's Angels: Full Throttle
Dylan Sanders/Helen Zaas
Nominated—MTV Movie Award for Best Dance Sequence (Shared with Cameron Diaz and Lucy Liu)
2003
Duplex
Nancy Kendricks
2004
50 First Dates
Lucy Whitmore
MTV Movie Award for Best On-Screen Duo
People's Choice Award for Favorite On-Screen Chemistry
Nominated—Blimp Award for Favorite Movie Actress
Nominated—MTV Movie Award for Best Performance - Female
Nominated—Teen Choice Award for Choice Movie Actress - Comedy
Nominated—Teen Choice Award for Choice Movie Chemistry shared with Adam Sandler
Nominated—Teen Choice Award for Choice Movie Liplock shared with Adam Sandler
2004
My Date With Drew
Herself
2005
Fever Pitch
Lindsey Meeks
Nominated—Audience Award for Best International Actress
Nominated—Blimp Award for Favorite Movie Actress
Nominated—Teen Choice Award for Choice Movie Actress: Comedy
Nominated—Teen Choice Award for Choice Movie Chemistry shared with Jimmy Fallon
Nominated—Teen Choice Award for Choice Movie Liplock shared with Jimmy Fallon
Nominated—Teen Choice Award for Choice Movie Love Scene shared with Jimmy Fallon
2005–
present
Family Guy
Mrs. Lockhart & Jillian Russell (voice)
1 episode for Mrs. Lockhart and 10-present episodes for Jillian Russell
2006
Curious George
Maggie
voice
2007
Music and Lyrics
Sophie Fisher
Nominated—Blimp Award for Favorite Female Movie Star
Nominated—Teen Choice Award for Choice Movie Liplock shared with Hugh Grant
2007
Lucky You
Billie Offer
2008
Beverly Hills Chihuahua
Chloe
voice
2009
He's Just Not That Into You
Mary Harris
2009
Grey Gardens
Edith Bouvier Beale
Made-for-cable HBO film
Golden Globe Award for Best Actress – Miniseries or Television Film
Gracie Allen Award for Outstanding Female Lead in a Drama Special
Satellite Award for Best Actress – Miniseries or Television Film
Screen Actors Guild Award for Outstanding Performance by a Female Actor in a Miniseries or Television Movie
Nominated—Emmy Award for Outstanding Lead Actress – Miniseries or a Movie
Nominated—Prism Award for Best Performance in a TV Movie or Miniseries
2009
Everybody's Fine
Rosie
2009
Whip It
Smashley Simpson
also director
2010
Going the Distance
Erin
Nominated—People's Choice Award for Favorite Comedic Star
2011
Jack and Jill
Woman on cruise
Uncredited
2012
Big Miracle
Rachel Kramer
Notes

Josette Sheeran, Drew Barrymore, Condoleezza Rice

and Paul Tergat - World Food Program May 2007

DIRECTOR

2004
Choose or Lose Presents: The Best Place to Start
Director; Documentary
2009
Whip It
Directorial debut
2011
Our Deal
Music Video for Best Coast
2012
When The Street Lights Go On
Notes
PRODUCER CREDITS
1999
Never Been Kissed
Executive producer
2000
Charlie's Angels
Producer
2001
Donnie Darko
Executive producer
2003
Charlie's Angels: Full Throttle
Producer
2003
Duplex
Producer
2005
Fever Pitch
Producer
2009
He's Just Not That Into You
Executive producer
2009
Whip It
Executive producer Nominated—Bronze Horse
2011
Charlie's Angles (TV Series)
Executive producer
LINKS:

Official Website at DrewBarrymore.com
Drew Barrymore at the Internet Movie Database
Drew Barrymore at AllRovi
Drew Barrymore at Yahoo! Movies
Drew Barrymore at People.com
Works by or about Drew Barrymore in libraries (WorldCat catalog)
Drew Barrymore Video with Johnny Carson
| | |
| --- | --- |
| If I hadyou - Youtube | Charlies Angels - Youtube |
| 50 First Dates - Youtube | Big Miracle - Youtube |
A - Z FILMS INDEX
A - Z ACTORS INDEX
Dermot Mulroney

Kristen Bell

Sam Worthington

Ted Danson
A taste for adventure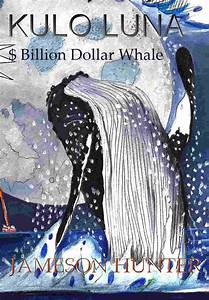 A heartwarming adventure: pirate whalers V conservationists