THE BOND FILES - Sean Connery was the original holder of the licence to kill. Apart from his splendid portrayal of James Bond, every now and again he has shone in less well advertised movies such as Medicine Man - one of my personal favorites and to my mind a classic. NK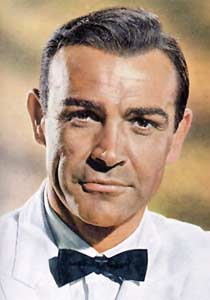 The original James Bond
As the first, Sean Connery is possibly still the most beloved of the actors to play super-spy James Bond. Connery was a bodybuilder who turned to acting, making his way into the movies in the late 1950s. In 1963 he starred as Bond in Dr. No, and by 1971 he had appeared in five more Bond movies, quitting the role after Diamonds Are Forever. He managed to break free of the Bond stereotype in the 1970s, thanks to movies such as the 1975 adventures The Wind and the Lion(with Candice Bergen) and The Man Who Would Be King (with Michael Caine).
During the 1980s and '90s he appeared in dozens of films, and won an Oscar for his supporting role as a grizzled Irish cop in The Untouchables (1987). Eternally hunky and no-nonsense, even as a senior citizen Connery continued to play the love interest to younger actresses such as Catherine Zeta-Jones (in 1999's Entrapment). He also returned to the role of Bond in Never Say Never Again (1983, with Kim Basinger. Although Connery was first denied a knighthood by Britain in 1998 for his support of Scottish nationalism, he was eventually knighted in 2000 by Queen Elizabeth II.
Connery was People magazine's "Sexiest Man Alive" for 1989... Connery has actually quit the role of Bond a few times. He starred in Dr. No (1962), From Russia With Love (1963), Goldfinger (1964), Thunderball(1965) and You Only Live Twice (1967), then gave way to Australian model George Lazenby, who played Bond in On Her Majesty's Secret Service in 1969. Connery again played Bond in Diamonds Are Forever (1971) and then with a wink as an older Bond in Never Say Never Again.
Biography
One of the few movie "superstars" truly worthy of the designation, actor Sean Connery was born to a middle-class Scottish family in the first year of the worldwide Depression. Dissatisfied with his austere surroundings, Connery quit school at 15 to join the navy (he still bears his requisite tattoos, one reading "Scotland Forever" and the other "Mum and Dad"). Holding down several minor jobs, not the least of which was as a coffin polisher, Connery became interested in bodybuilding, which led to several advertising modeling jobs and a bid at Scotland's "Mr. Universe" title. Mildly intrigued by acting, Connery joined the singing-sailor chorus of the London roduction of South Pacific in 1951, which whetted his appetite for stage work. Connery worked for a while in repertory theater, then moved to television, where he scored a success in the BBC's re-staging of the American teledrama Requiem for a Heavyweight. The actor moved on to films, playing bit parts (he'd been an extra in the 1954 Anna Neagle musical Lilacs in the Spring) and working up to supporting roles. Connery's first important movie role was as Lana Turner's romantic interest in Another Time, Another Place (1958) -- although he was killed off 15 minutes into the picture.

After several more years in increasingly larger film and TV roles, Connery was cast as James Bond in 1962's Dr. No; he was far from the first choice, but the producers were impressed by Connery's refusal to kowtow to them when he came in to read for the part. The actor played the secret agent again in From Russia With Love (1963), but it wasn't until the third Bond picture, Goldfinger (1964), that both Connery and his secret-agent alter ego became a major box-office attraction. While the money steadily improved, Connery was already weary of Bond at the time of the fourth 007 flick Thunderball (1965). He tried to prove to audiences and critics that there was more to his talents than James Bond by playing a villain in Woman of Straw (1964), an enigmatic Hitchcock hero in Marnie (1964), a cockney POW in The Hill (1965), and a loony Greenwich Village poet in A Fine Madness (1966).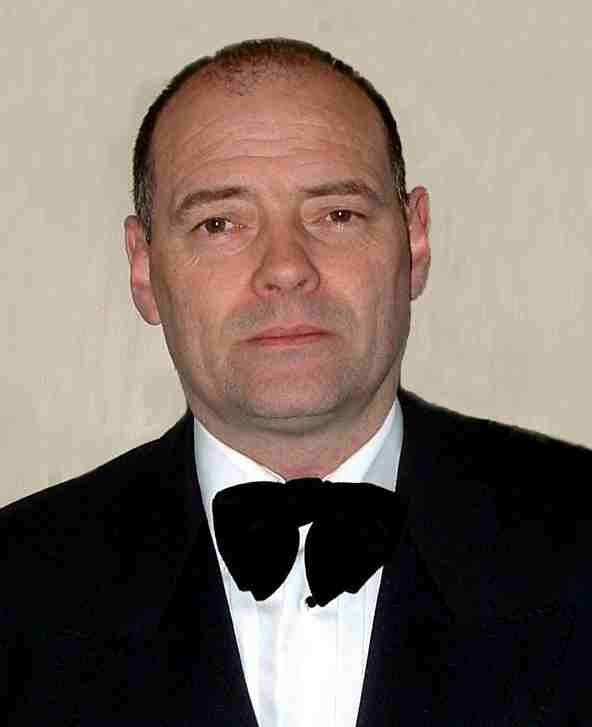 Nelson Kruschandl - "a great actor"

Despite the excellence of his characterizations, audiences preferred the Bond films, while critics always qualified their comments with references to the secret agent. With You Only Live Twice (1967), Connery swore he was through with James Bond; with Diamonds Are Forever (1971), he really meant what he said. Rather than coast on his celebrity, the actor sought out the most challenging movie assignments possible, including La Tenda Rossa/The Red Tent (1969), The Molly Maguires (1970), and Zardoz (1973). This time audiences were more responsive, though Connery was still most successful with action films like The Wind and the Lion (1974), The Man Who Would Be King (1975), and The Great Train Robbery (1979). With his patented glamorous worldliness, Connery was also ideal in films about international political intrigue like The Next Man (1976), Cuba (1979), The Hunt for Red October (1990), and The Russia House (1990). One of Connery's personal favorite performances was also one of his least typical: In The Offence (1973), he played a troubled police detective whose emotions - and hidden demons -- are agitated by his pursuit of a child molester.

In 1981, Connery briefly returned to the Bond fold with Never Say Never Again, but his difficulties with the production staff turned what should have been a fond throwback to his salad days into a nightmarish experience for the actor. At this point, he hardly needed Bond to sustain his career; Connery had not only the affection of his fans but the respect of his industry peers, who honored him with the British Film Academy award for The Name of the Rose (1986) and an American Oscar for The Untouchables (1987) (which also helped make a star of Kevin Costner, who repaid the favor by casting Connery as Richard the Lionhearted in Robin Hood: Prince of Thieves [1991] -- the most highly publicized "surprise" cameo of that year).

While Connery's star had risen to new heights, he also continued his habit of alternating crowd-pleasing action films with smaller, more contemplative projects that allowed him to stretch his legs as an actor, such as Time Bandits (1981), Five Days One Summer (1982), A Good Man in Africa (1994), and Playing by Heart (1998).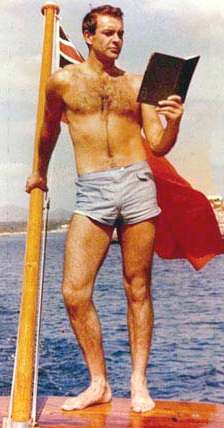 James Bond on a Riva speedboat
Although his mercurial temperament and occasionally overbearing nature is well known, Connery is nonetheless widely sought out by actors and directors who crave the thrill of working with him, among them Harrison Ford, Steven Spielberg, and George Lucas, who collaborated with Connery on Indiana Jones and the Last Crusade (1989), where the actor played Jones' father. Connery served as executive producer on his 1992 vehicle Medicine Man (1992), and continued to take on greater behind-the-camera responsibilities on his films, serving as both star and executive producer on Rising Sun (1993), Just Cause (1995), and The Rock (1996).
He graduated to full producer on Entrapment (1999), and, like a true Scot, he brought the project in under budget; the film was a massive commercial success and paired Connery in a credible onscreen romance with Catherine Zeta-Jones, a beauty 40 years his junior. He also received a unusual hipster accolade in Trainspotting (1996), in which one of the film's Gen-X dropouts (from Scotland, significantly enough) frequently discusses the relative merits of Connery's body of work. Appearing as Allan Quartermain in 2003's comic-to-screen adaptation of The League of Extraordinary Gentlemen, the seventy-three year old screen legend proved that he still had stamina to spare and that despite his age he could still appear entirely believeable as a comic-book superhero. Still a megastar in the 1990s, Sean Connery commanded one of moviedom's highest salaries - not so much for his own ego massaging as for the good of his native Scotland, to which he continued to donate a sizable chunk of his earnings.
James Bond
Connery, best known to audiences around the world for his role as James Bond, has appeared as Bond in seven films, beginning with Dr. No in 1962, and concluding with Never Say Never Again in 1983. In all, the Connery-Bond films are:
Dr. No (1962)

From Russia with Love (1963)

Goldfinger (1964)

Thunderball (1965)

You Only Live Twice (1967)

Diamonds Are Forever (1971)

Never Say Never Again (1983 'unofficial')
Sean Connery in Goldfinger Promotional photo
The hulking yet light-footed Connery was discovered by Harry Saltzman after numerous names as possible contenders for Bond were ruled out or unavailable, including most notably David Niven, who later played Bond in the 1967 spoof Casino Royale, and Cary Grant (who was said to have been part of the inspiration for Bond), who was ruled out after committing to only one film; some sources also suggest that Grant, at 58, turned the role down feeling he was too old for the part. Due to the relatively small budget, the producers were forced to go with an unknown, and Connery was in part cast for that reason.
Ian Fleming, the creator of James Bond, reportedly had doubts about the casting of Connery, on the grounds that the muscular, 6'2" Scotsman was too "unrefined", but a female companion of Fleming's told him that Connery had "it", and reportedly that was good enough for Fleming. The author later changed his doubts about Connery after "Dr. No" premiered and was so impressed he went on to introduce a half-Scottish (and half-Swiss) heritage for his literary character in the later books. Connery's on-screen portrayal of Bond is due in part to tutelage from director Terence Young, who helped to smooth over Connery's rough edges while utilizing his imposing physicality and graceful, cat-like movements during action sequences. Robert Cotton once wrote that in one biography of Connery, Lois Maxwell (who played the first Miss Moneypenny) noticed, "Terence took Sean under his wing. He took him to dinner, showed him how to walk, how to talk, even how to eat." Cotton said, "Some cast members remarked that Connery was simply doing a Terence Young impression, but Young and Connery knew they were on the right track."
Connery's own favorite Bond film was From Russia with Love, one of the most critically acclaimed films in the series. He confirmed this in a 2002 interview with Sam Donaldson for ABCNews.com. (American Movie Classics erroneously listed Thunderball as Connery's favorite during its recent Bond retrospectives.)
In 1967, during the unsatisfying experience of filming You Only Live Twice, Connery quit the role of Bond, having grown tired of the repetitive plots, lack of character development, and the general public's growing demands on him and his privacy (as well as fear of typecasting). This led to the producers hiring George Lazenby to take over the role in 1969's On Her Majesty's Secret Service. However, Lazenby backed out of a seven-film contract, and quit before On Her Majesty's Secret Service was even released, and the film had a mixed response from fans at the time. Broccoli again asked Connery to return to the role and paid him £1.2 million to do so — at the time the highest salary of any actor. Connery returned one final "official" time in 1971's Diamonds Are Forever, quitting the role shortly after release. Connery has also stated that he did not like the direction the Bond franchise was heading in, feeling that the filmmakers were straying too far from the source material.
As a result of a deal between EON Productions and Kevin McClory (co-writer of Thunderball), McClory was given the right to create a remake of Thunderball after 13 years had passed since the release of the original film. In the late 1970s McClory teamed with Connery to write an original James Bond film, but the idea was blocked by lawsuits brought by EON and United Artists. However, the project was revived in the 1980s and Connery signed to play Bond for the seventh and final time (on screen) in the unofficial film Never Say Never Again. The title of the film has long believed to have derived from Connery's comments after the release of Diamonds Are Forever who, after filming it, claimed he would never play James Bond again. (For the legal battle see the controversy of Thunderball)
Connery returned to the role once more in 2005, providing the voice and likeness of James Bond for the video game adaptation of From Russia with Love.
Over 40 years since he first played the role, Connery is still widely regarded as the definitive cinematic incarnation of James Bond, despite popular interpretations of the character by the likes of Roger Moore, Pierce Brosnan, and what many believe to be a more literarily-authentic performance by Timothy Dalton. Connery's own feelings on Bond in interviews has run the gamut from bitter resentment to great fondness. At one point he stated he hated the Bond character so much that he'd have killed him, but he has also stated that he never hated Bond, he merely wanted to pursue other roles. Certainly, when the James Bond series was at its peak in the mid-1960s, his association with the 007 image was so intense that different performances in his non-Bond films, such as Alfred Hitchcock's Marnie, A Fine Madness, and Sidney Lumet's The Hill, were being virtually ignored. When asked if he'd ever escape the identification, he replied, "Never. It's with me till I go in the box." At another point, he stated that he still cared about the future of the character and franchise, having been associated with the icon for too long not to care, and that all Bond films had their good points. He praised Pierce Brosnan's performance as Bond in GoldenEye, but was highly critical of Timothy Dalton's portrayal, saying the actor had taken it too seriously and was not cool (an opinion not shared by his co-star, the late Desmond Llewelyn, who played gadget master Q, who voiced his support of Dalton's portrayal). In December 2005 he also voiced his support for Daniel Craig, the latest actor chosen to play Bond, for Casino Royale.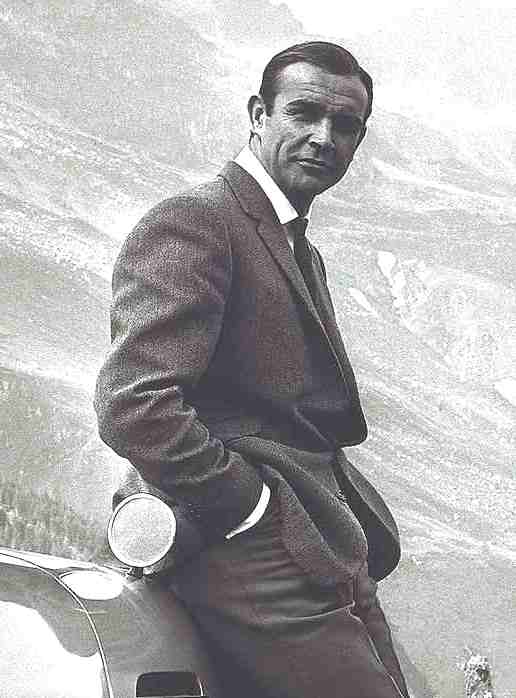 Sean Connery 007 in Goldfinger
Post-James Bond career
Although his most famous role was that of Bond, Sean Connery has also maintained a successful career since, much more so than any of the other actors who assumed the role. As part of the agreement to appear in Diamonds are Forever, Connery was given carte blanche to produce two films at United Artists but felt that the only film made under this deal, The Offence, was buried by the studio. Apart from The Man Who Would Be King, most of Connery's successes in the next decade were as part of ensemble casts, in films such as Murder on the Orient Express and A Bridge Too Far.
After his experience with Never Say Never Again and the following court case, Connery became unhappy with the major studios and for two years did not make any films. Following the critically celebrated European production The Name of the Rose, for which he won a BAFTA award and universal praise, Connery's interest in more credible material was revived. That same year, a supporting role in Highlander showcased his ability to play older, wise mentors to young, leading protagonists, which certainly became a recurring role in many of his later films. The following year, his highly acclaimed performance as a hard-nosed cop in The Untouchables (1987) earned him an Academy Award for Best Supporting Actor.
Subsequent box-office hits such as Indiana Jones and the Last Crusade (1989) (in which he played father to Harrison Ford, actually only 12 years his junior), The Hunt for Red October (1990), The Rock (1996), and Entrapment (1999) re-established him as a bankable leading man. Both Last Crusade and The Rock alluded to his James Bond days. Steven Spielberg and George Lucas wanted "the father of Indy" to be Connery since Bond directly inspired the Indiana Jones series, while his character in The Rock, John Patrick Mason, was a British secret service agent imprisoned since the 1960s. In more recent years, Connery's filmography has included its fair share of box office and critical disappointments such as The Avengers (1998) and The League of Extraordinary Gentlemen (2003), but he also received positive reviews for films including Finding Forrester (2000). He also later received a Crystal Globe for outstanding artistic contribution to world cinema.
In September 2004, media reports indicated that Connery intended to retire after pulling out of Josiah's Canon, which was set for a 2005 release. However, in a December 2004 interview with The Scotsman newspaper from his home in the Bahamas, Connery explained he had taken a break from acting in order to concentrate on writing his autobiography. However, the book project was later abandoned because the publishers wanted to delve too far into his private life.
Connery has long denied accusations from his first wife Diane Cilento that he physically abused her throughout their marriage. He also courted controversy by condoning the physical abuse of women in a 1965 interview with Playboy magazine, and in a 1993 interview with Vanity Fair (magazine).
About a month before his 75th birthday, over the weekend of July 30th/31st 2005, it was widely reported in the broadcast media (and again in The Scotsman[1]), that he had decided to retire from film making following disillusionment with the "idiots now in Hollywood", and the turmoil making and subsequent box office failure of the 2003 film The League of Extraordinary Gentlemen. He stated in interviews for the film included on the DVD release that he was offered roles in both The Matrix and The Lord of the Rings series, declining both due to 'not understanding them', and after they went on to have huge box office grosses he decided to accept the League role despite not 'understanding' it either.
At the Tartan Day celebrations in New York in March 2006, Connery again confirmed his retirement from acting, and stated that he is now writing a history book.
As a personality he has been accused of being an overbearing bully but has also been praised as a highly professional and polite actor, courteous and supportive of those around him. He made a big impression on actors such as Harrison Ford, Kevin Costner, Pat Adams and Christopher Lambert, who considered him a great friend during filming.
His punctual example and highly vocal refusal to tolerate her tardiness left a lasting impression on Catherine Zeta-Jones.
He was planning to star in a $80 million movie about Saladin and the Crusades that would be filmed in Jordan before the producer Moustapha Akkad was killed in the 2005 Amman bombings. Connery received the American Film Institute's Lifetime Achievement Award on 8 June 2006, where he again confirmed his retirement from acting.
Sean Connery at a Tartan Day celebration
in Washington D.C.
Political causes
Connery has long supported the Scottish National Party, a political party campaigning for Scottish independence, both financially and through personal appearances. His involvement in Scottish politics, however, has often provoked severe criticism, since he has not actually lived in Scotland for more than fifty years. His support for the SNP is illustrated by a comment from his official website:
While it is generally accepted that his support of Scotland's independence and the Scottish National Party delayed his knighthood for many years, his commitment to Scotland has never wavered. Politics in the United Kingdom often has more intrigue than a James Bond plot. While Scotland is not yet independent, she does have a new parliament. Sir Sean campaigned hard for the yes vote during the Scottish Referendum that created the new Scottish Parliament. He believes firmly that the Scottish Parliament will grow in power and that Scotland will be independent within his lifetime.
—SeanConnery.com on Sean Connery's support of the Scottish National Party, http://www.seanconnery.com/biography/knighthood/
Connery used half of his fee from Diamonds Are Forever (1971) to establish a charity to support deprived children in Edinburgh as well as Scottish Film production. It was suggested in 1997 that the Labour government had prevented him being knighted for his charitable work because of his support for the SNP. At the time a Labour Party spokesman stated Connery's knighthood had been blocked because of remarks the actor had made in past interviews condoning the physical abuse of women. His nationalist beliefs have often been derided by political opponents, especially given his status as a tax exile living in the Bahamas.
Connery received the Légion d'honneur in 1991. He received Kennedy Center Honors from the United States in 1999, presented to him by President Bill Clinton. He received a knighthood on July 5, 2000, wearing a hunting tartan kilt of the MacLean of Duart clan. He also received the Orden de Manuel Amador Guerrero from Mireya Moscoso, former president of Panama on 11 March 2003, for his talent and versatility as an actor.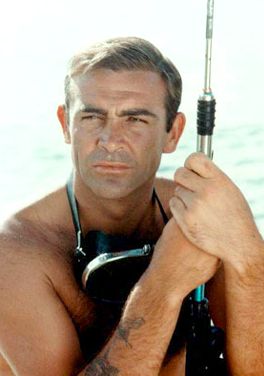 Sean Connery 007 in Dr No
Born: 25 August 1930

Birthplace: Edinburgh, Scotland

Best Known As: The first James Bond in the movies

Sean Connery

Occupation: Actor

Active: '50s-'90s

Major Genres: Action, Drama

Career Highlights: Goldfinger, The Untouchables, From Russia With Love

First Major Screen Credit: The Escaper's Club (1956)
Health
In 1993 news that Connery was undergoing radiation treatment for an undisclosed throat ailment sparked media reports that the actor was suffering from throat cancer following years of heavy smoking, and he was falsely declared dead by the Japanese and South African news agencies. Connery immediately appeared on the David Letterman show to deny all of this. In a February 1995 interview with Entertainment Weekly, he claimed the radiation treatment was to remove "nodules" from his vocal chords. In 2003 he had surgery to remove cataracts from both eyes. On March 12, 2006, he announced he was recovering from surgery to remove a kidney tumour in January. The tumour is thought to have been benign.
Producer - filmography (2000s) 1990s)
The League of Extraordinary Gentlemen (2003) (executive producer)
... aka LXG (USA: promotional abbreviation)
... aka Liga der außergewöhnlichen Gentlemen, Die (Germany)
... aka The League (USA: promotional title)

Finding Forrester (2000) (producer)

Entrapment (1999) (producer)
... aka Verlockende Falle (Germany)

The Rock (1996) (executive producer)

Just Cause (1995) (executive producer)

Rising Sun (1993) (executive producer)

Medicine Man (1992) (executive producer)
... aka The Last Days of Eden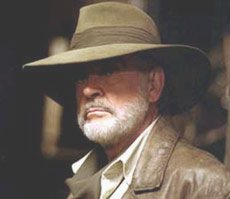 Sean Connery
- League of Extraordinary Gentlemen
Bond Chronology:
SEAN CONNERY
BORN Edinburgh, 1930
HEIGHT 188 centimetres
AGE WHEN HE FIRST PLAYED BOND 32
GEORGE LAZENBY
BORN NSW, 1939
HEIGHT 189 centimetres
AGE WHEN HE PLAYED BOND 30
ROGER MOORE
BORN Stockwell, London, 1927
HEIGHT 185 centimetres
AGE WHEN HE FIRST PLAYED BOND 46
TIMOTHY DALTON
BORN Wales, 1944
HEIGHT 188 centimetres
AGE WHEN HE FIRST PLAYED BOND 43
PIERCE BROSNAN
BORN County Louth, Ireland, 1953
HEIGHT 185 centimetres
AGE WHEN HE FIRST PLAYED BOND 42
Sean Connery at the Mister Universe
Trivia
Sean Connery, as a youth, had a job delivering milk to Fettes College, in Edinburgh, Scotland. This was James Bond's second school.
In the cartoon series Sonic Underground, Connery is the voice of Athair, great-grandfather of Knuckles the Echidna. Also, in the Archie Comics Sonic the Hedgehog series, there is a character named Sir Connery, possibly for Sean, who is an anthropomorphic horse.
Originally it was intended by the producers of Star Trek V: The Final Frontier for Connery to play the role of Sybok, but Connery was unavailable at the time. As an in-joke, the mythical planet the crew is searching for in the movie is named "Sha-ka-ree", a play on "Sean Connery".
Darrell Hammond plays Connery in the Celebrity Jeopardy! sketches on Saturday Night Live. In these sketches, Connery is the contestant on all but two of the 13 sketches, where he insults host Alex Trebek (played by Will Ferrell) with withering invective and sexual innuendo, and blithely answers all questions incorrectly. The sketches aired twice a season on SNL from 1996 to 2002, and returned once more when Ferrell guest-hosted in 2005.
Was voted to have the worst movie accent by Empire Magazine. He has been derided for using the same accent for every character, despite playing roles as diverse as an Irish cop (The Untouchables), Richard I of England (Robin Hood: Prince of Thieves), and a Russian submarine captain (The Hunt for Red October).
Connery had been the original choice for The Thomas Crown Affair (1968) but declined, a decision he later regretted. The role went to Steve McQueen. Coincidentally, the 1999 remake of the same name starred the fifth Bond actor, Pierce Brosnan.
Sean Connery's line in Finding Forrester, "You're the man now, dog," became immortalised as the phrase that started the YTMND website.
George Lucas has said on multiple occasions that Connery's portrayal of the character James Bond was one of the primary inspirations for his Indiana Jones character. As a tribute to this, when casting his third Indiana Jones film, The Last Crusade, Lucas chose Connery for the role of Indiana's father, with his reasoning being"Who else could play Indiana Jones' father, but the guy who inspired all of this in the first place, James Bond himself!" (Sean Connery)
Sean Connery's likeness was used in the MSX2 game Metal Gear 2: Solid Snake as a template for the character Big Boss. In turn, James Bond was used as a template for Naked Snake, Big Boss' younger self in Metal Gear Solid 3: Snake Eater.
According to the "behind the scenes" features of the DVD for The League of Extraordinary Gentlemen, Connery is an excellent golfer and also a very fine dancer; castmate Tony Curran recounts that his mother visited the set when they were having "Jazz Night" and Connery danced with her.
While filming "Another Time, Another Place" with Lana Turner, her lover, a hoodlum named Johnny Stompanato, arrived at the studio in response to rumors that she was having an affair with Connery. He waved a gun in Connery's face, and Connery delivered an effective beating. Later, a jury would decide Turner's 14-year old daughter had acted in self-defense when she stabbed the abusive Stompanato to death; according to a forthcoming biography by Robert Sellers, the gangster Mickey Cohen thought Connery was in some way responsible for the death, and Connery spent some time in hiding.
In his initial interview for the role of James Bond, Connery apparently wore a baggy sweater and slacks, banged the table and told the producers what he wanted, even refusing a screen test. This all however worked in his favour as Cubby Broccoli soon cast him in the coveted part, admiring the actor's "ballsy" attitude.
Ian Fleming, the author of the James Bond novels and movies, initially had reservations about the casting of Sean Connery for the first James Bond film, saying Connery was "too unrefined." However, Fleming would later change his mind, and say that Connery was ideal for the role.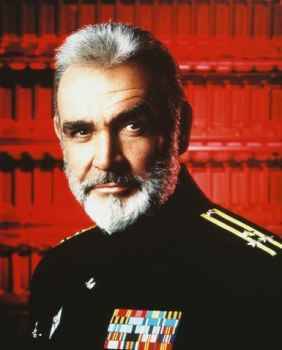 Sean Connery
as Marko Ramus
The Hunt for Red October
Year

Title

Role

2003

The League of Extraordinary Gentlemen

Allan Quatermain

2000

Finding Forrester

William Forrester

1999

Entrapment

Robert MacDougal

1998

Playing by Heart

Paul

The Avengers

Sir August de Wynter

1996

The Rock

John Patrick Mason

Dragonheart

Draco

1995

First Knight

King Arthur

Just Cause

Paul Armstrong

The Thief and the Cobbler

Tack the Cobbler

1994

A Good Man in Africa

Dr. Alex Murray

1993

Rising Sun

Capt. John Connor

1992

Medicine Man

Dr. Robert Campbell

1991

Robin Hood: Prince of Thieves

King Richard

Highlander II: The Quickening

Juan Sanchez Villa-Lobos Ramirez

1990

The Russia House

Bartholomew 'Barley' Scott Blair

The Hunt for Red October

Captain Marko Ramius

1989

Family Business

Jessie McMullen

Indiana Jones and the Last Crusade

Professor Henry Jones

1988

The Presidio

Lt. Col. Alan Caldwell

1987

The Untouchables

Jim Malone

1986

The Name of the Rose

William of Baskerville

Highlander

Juan Sanchez Villa-Lobos Ramirez

1984

Sword of the Valiant: The Legend of Sir Gawain and the Green Knight

The Green Knight

1983

Never Say Never Again

James Bond

Sean Connery's Edinburgh

Himself

1982

Wrong Is Right

Patrick Hale

Five Days One Summer

Douglas Meredith

G'ole!

Narrator

1981

Time Bandits

King Agamemnon/Fireman

Outland

O'Niel

1979

Cuba

Maj. Robert Dapes

Meteor

Dr. Paul Bradley

The First Great Train Robbery

Edward Pierce/John Simms/Geoffrey

1977

A Bridge Too Far

Maj. Gen. Roy Urquhart

1976

The Next Man

Khalil Abdul-Muhsen

1976

Robin and Marian

Robin Hood

1975

The Man Who Would Be King

Daniel Dravot

The Wind and the Lion

Mulay Achmed Mohammed el-Raisuli the Magnificent

The Dream Factory

Himself

Ransom

Nils Tahlvik

1974

Murder on the Orient Express

Colonel Arbuthnot

Zardoz

Zed

1973

The Offence

Detective Sergeant Johnson

1972

A Spain Golf Course

Himself

1971

Diamonds Are Forever

James Bond

The Anderson Tapes

John Anderson

The Red Tent

Roald Amundsen

1970

The Molly Maguires

Jack Kehoe

1969

The Bowler and the Bonnet

Himself

1968

Shalako

Moses Zebulon 'Shalako' Carlin

1967

You Only Live Twice

James Bond

1966

A Fine Madness

Samson Shillitoe

A New World

Himself

1965

Thunderball

James Bond

The Hill

Trooper Joe Roberts

1964

Goldfinger

James Bond

Women of Straw

Anthony Richmond

Marnie

Mark Rutland

1963

From Russia with Love

James Bond

1962

Dr. No

James Bond

The Longest Day

Pte. Flanagan

1961

The Frightened City

Paddy Damion

On the Fiddle

Pedlar Pascoe

1959

Tarzan's Greatest Adventure

O'Bannion

Darby O'Gill and the Little People

Michael McBride

1958

Another Time, Another Place

Mark Trevor

1957

Time Lock

Welder #2

Action of the Tiger

Mike

Hell Drivers

Johnny Kates

No Road Back

Spike

1954

Lilacs in the Spring

Undetermined Role (uncredited)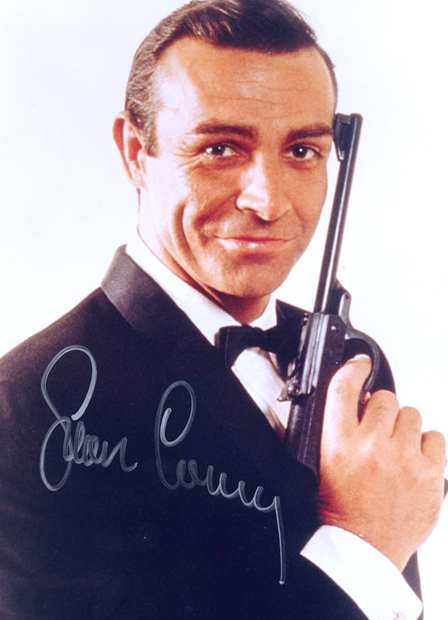 LINKS and REFERENCES
NEW JAMES BOND STORY - James Bond and the Solar Navigator
---
A taste for adventure capitalists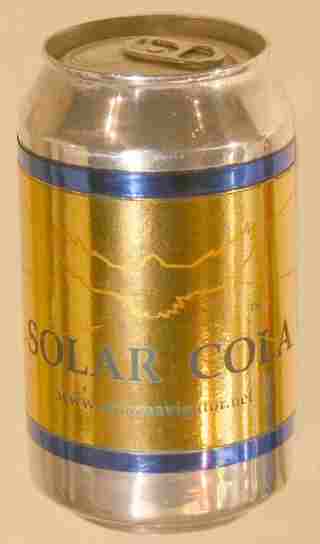 Solar Cola - a healthier alternative