Bridget Jones's Diary is a 2001 film, based on the novel, also called Bridget Jones's Diary, by Helen Fielding. The adaptation starred Renée Zellweger as Bridget, Hugh Grant as the caddish Daniel Cleaver and Colin Firth as Bridget's 'true love' Mark Darcy. A sequel, Bridget Jones: The Edge of Reason, was released in 2004.
Before the film came out a considerable amount of controversy surrounded the casting of the American Zellweger as what some saw as a quintessentially British heroine. However, her performance is widely considered to be of a high standard.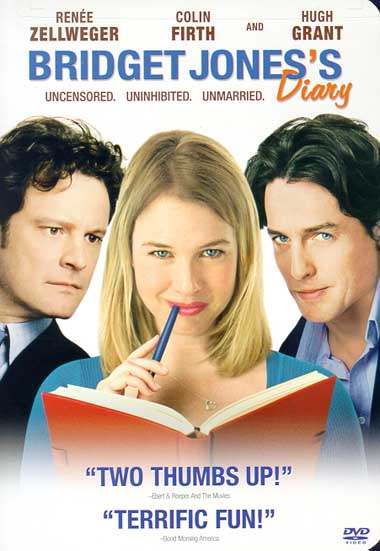 Bridget Jone's Diary DVD cover
Helen Fielding has stated in many interviews that her novel was based upon both Jane Austen's work Pride and Prejudice and the popular 1995 BBC adaptation, Pride and Prejudice. This was also reflected in the decision to cast Colin Firth as Darcy, since he played the 'real' Mr Darcy in the BBC adaptation of Pride and Prejudice. This is not the film's only connection to that serial – the screenplay was co-written by Andrew Davies, who had written the adaptation of Austen's novel for the BBC.
The film includes cameos by Salman Rushdie and Jeffrey Archer.
The director of the film, Sharon Maguire, is one of Fielding's friends whom the character of "Shazzer" was reportedly based on. In the film "Shazzer" was played by Sally Phillips, who originally auditioned for the role of Bridget but was not considered a big enough name for the part. Kate Winslet also auditioned for the part and was almost considered for it, but eventually was dismissed since she was too young (25 at the time the auditions took place) to play Bridget.
Soundtrack
The movie's soundtrack features two hit songs which were released as singles, "Out of Reach" by Gabrielle and "It's Raining Men" by Geri Halliwell. Robbie Williams contributed two songs to the soundtrack and Sheryl Crow contributed one.
"Killin' Kind" by Shelby Lynne

"Kiss That Girl" by Sheryl Crow

"Love" by Rosey

"Have You Met Miss Jones?" by Robbie Williams

"All by Myself" by Jamie O'Neal

"Just Perfect" by Tracy Bonham

"Dreamsome" by Shelby Lynne

"Not Of This Earth" by Robbie Williams

"Out of Reach" by Gabrielle

"Someone Like You" by Dina Carroll

"It's Raining Men" by Geri Halliwell

"Stop, Look, Listen (To Your Heart)" by Diana Ross and Marvin Gaye

"I'm Every Woman" by Chaka Khan

"Pretender Got My Heart" by Alisha's Attic

"It's Only A Diary" by Patrick Doyle
Other songs
Other songs in the movie not listed on the soundtrack include:
"Magic Moments" by Perry Como

"Can't Take My Eyes off You" by Andy Williams

"Respect" by Aretha Franklin

"Without You" by Renée Zellweger

"Ring Ring Ring" by Aaron Soul

"Don't Get Me Wrong" by The Pretenders

"Peter Gunn" by Art of Noise

"Up, Up and Away" by The Fifth Dimension

"Every Bossa"

"Me and Mrs. Jones" by The Dramatics

"Fly Me to the Moon" by Julie London

"Woman Trouble" by The Artful Dodger

"Christmas Green"

"Ain't No Mountain High Enough" by Diana Ross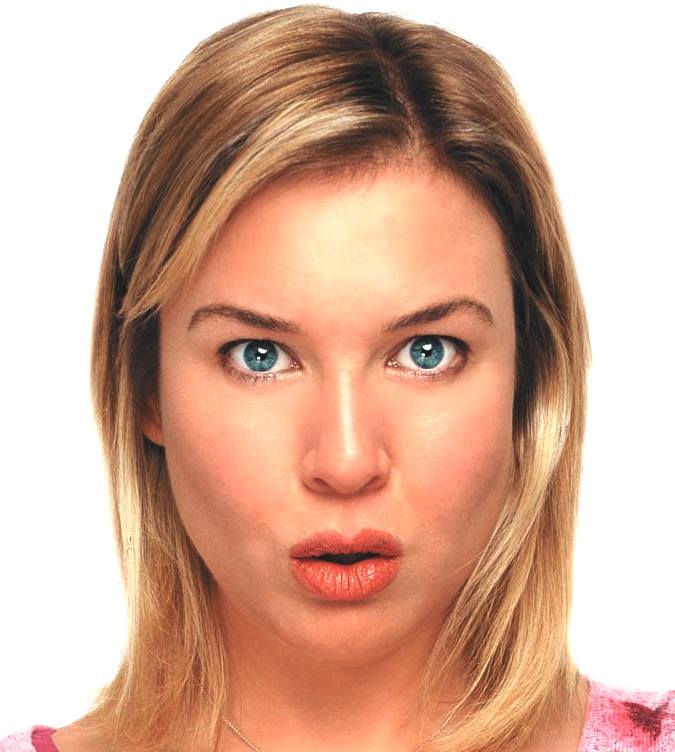 Cast
| | |
| --- | --- |
| | Bridget Jones |
| | Bridget's Mum |
| | Una Alconbury |
| | Uncle Geoffrey |
| | Bridget's Dad |
| | Mark Darcy |
| | Mrs. Darcy |
| | Daniel Cleaver |
| | Mr. Fitzherbert |
| | Perpetua |
| | Jude |
| | Shazza |
| | Tom |
| | Handsome Stranger |
| | Simon in Marketing |
Trivia
In Germany, the title is: Bridget Jones – Schokolade zum Frühstück, meaning "Bridget Jones - Chocolate for Breakfast"

In the United Kingdom the film grossed a very impressive £41,692,598.

In the United States the film made $71,500,556.

Controversial author Salman Rushdie makes a cameo apperance as himself, with both Bridget and Daniel asking him for directions to the toilet.
LINKS and REFERENCE
The Edge of Reason - Youtube
LINKS:
A - Z FILMS INDEX
A - Z ACTORS INDEX
Dermot Mulroney

Kristen Bell

Sam Worthington

Ted Danson
Lurking beneath the Antarctic ice is a discovery that scientist will die for. This story is now the subject of a low budget film to be produced mostly in the UK. The promoters are looking for backers. The UK will contribute 20% toward production costs. Roughly 60% of a low budget film may be pre-sold as distribution rights. Angels recover 120% on their equity shares within 12 months of shooting, with an income stream thereafter from networks and merchandising. Uncast