The British Broadcasting Corporation (BBC, sometimes also known as the Beeb or Auntie) is the largest broadcasting corporation in the world, founded in 1922. It produces programmes and information services, broadcasting on television, radio, and the Internet. The motto of the BBC is Nation Shall Speak Peace Unto Nation.

The BBC is a quasi-autonomous Public Corporation operating as a public service broadcaster incorporated under a Royal Charter reviewed on a 10 yearly basis, currently run by a board of governors appointed by the government for a term of four years (formerly five years), though this is soon to be replaced with a BBC Trust. Management of the organisation is in the hands of a Director-General appointed by the governors.
Its domestic programming and broadcasts are primarily funded by levying television licence fees (Under the 1947 Wireless & Telegraphy Act) upon separately owned or rented Premises with televisual equipment on the premises either capable of receiving the BBC TV signal or which is used to access BBC TV programmes online through their computer, although there is also money raised through commercial activities such as sale of merchandise and in order to justify the licence fee the BBC is expected to produce a number of high-rating shows in addition to programmes that commercial broadcasters would not normally broadcast.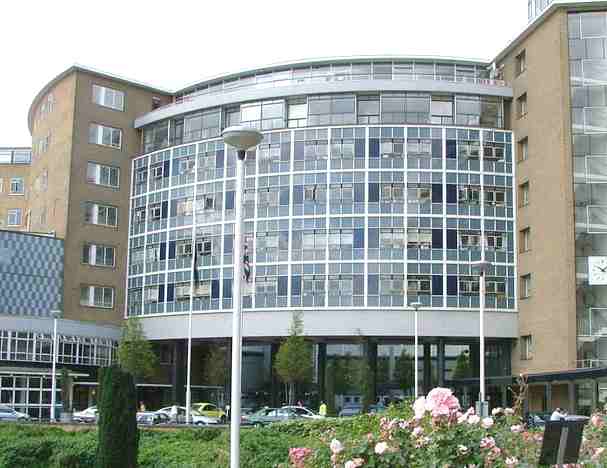 BBC offices in London
History
The original British Broadcasting Company was founded in 1922 by various private firms to broadcast experimental radio services. The first transmission was on 14 November of that year.
The Company, with John Reith as general manager, became the British Broadcasting Corporation in 1927 when it was granted a Royal Charter of incorporation and ceased to be privately owned. It started experimental television broadcasting in 1932, becoming a regular service (known as the BBC Television Service) in 1936. Television broadcasting was suspended from September 1, 1939 to June 7, 1946 during the Second World War.
Competition to the BBC was introduced for the first time in 1955 with the commercially and independently operated ITV. The BBC introduced a second TV channel, (BBC 2), in 1964, renaming the existing channel BBC 1. BBC 2 was broadcast in colour from July 1, 1967, and was joined by BBC 1 and ITV on November 15, 1969.
Since the deregulation of the UK television and radio market in the 1980s, the BBC has faced increased competition from the commercial sector (and from the advertiser-funded public service broadcaster Channel 4), especially on satellite television, cable television, and digital television services.
The BBC Research Department has played a major part in the development of broadcasting and recording techniques. In the early days it carried out essential research into acoustics, programme level measurement, and noise measurement and established standards that rapidly spread, particularly throughout the British Empire. In this respect it filled a role that is now lacking in many areas, since it was motivated by the desire for quality, not profit.
LINKS
BBC web pages
Articles from news websites
Personal sites
TV SOAPS: CASUALTY | CORRIE | EASTENDERS | EMMERDALE | HOLBY | NEIGHBOURS | THE BILL
A - Z FILMS INDEX
A - Z ACTORS INDEX
---
A taste for adventure capitalists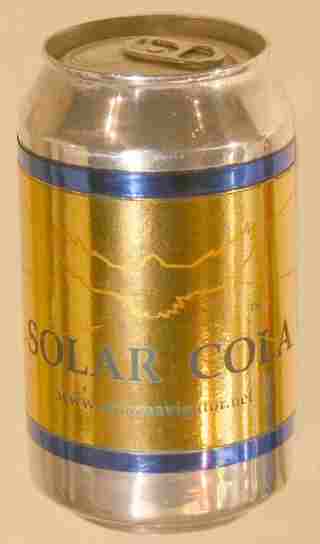 Solar Cola - a healthier alternative