If you've ever had an idea to make money, Dragons' Den is THE show to watch. All manner of money-spinning minds will step into the intimidating world of business financing, determined to make their dreams come true. All they need is the cash. To get this, they must face the Dragons, all of whom are formidable business thinkers with the money to make things happen.
Dragon - Richard Farleigh

New Dragon, Australian multi-millionaire Richard is a full time business angel who has possibly invested in more new UK companies than any other British investor.


With a penchant for private equity investment in young high growth technology startups, the list of companies he has put his money in reads like the who's who of the UK tech sector - including Amino Technology, ANT, Celoxica, Clearspeed, ARC International, Argonaut Software, IP2IPO and Wolfson Microelectronics, amongst others.


He first made his millions trading the world's financial markets
Taming The Lion, 100 Secret Strategies For Investing ...

... covers all kinds of investing and is suitable for both amateurs and professionals. It has been described in various U.K. press reviews as "excellent", "accessible", "very thought provoking", "one of a handful of works of blinding originality", "more credible and believable compared to other books on investment strategies", "well worth a read", "more lively", "much acclaimed" and as "one of the best books on investing". It was chosen as the London Stock Exchange's book of the month on its release in December 2005.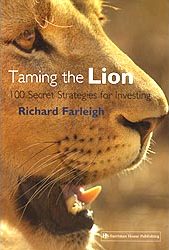 Richard'a book: Taming the Lion
Review:

About Richard Farleigh
Now based in Monte Carlo, this Australian-born investor studied economics and mathematics before managing a derivatives desk, a proprietary trading desk and a hedge fund in the 1980s and early 90s. His focus at that time was on predicting big picture trends and the effects on the currency and interest rate markets. In the mid 1990's he semi-retired and has since operated as a "business angel" backing some very exciting early-stage companies, mostly in the United Kingdom. Many of the more than 50 unquoted companies have successfully floated on the market or have been acquired.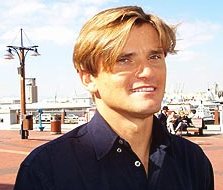 DEBORAH MEADEN | DUNCAN BANNATYNE | PETER JONES | RICHARD FARLEIGH | THEO PAPHITIS
The product

You have to be doing something unique. If you're opening a sandwich shop, remember there are a thousand other sandwich shops. What makes you different? If you can't say, in one single sentence, what makes you different, then you don't have a difference. If it's too complex to explain then it's probably too complex to understand. Know what makes you different.


The Investor

The first thing a person has to understand when pitching a business is what an investor is looking for. An investor is asking three questions:
The Partnership

Investors are not your enemies. Investors are your partners. When you sell a part of your company, what you're doing is getting married to a stranger for a very long time. Be prepared for that. If you don't like them from the outset then the chances are you're not going to like them later. Even if you think you might get along with them, bear in mind that if you commit, you're committed for a long time.
LINKS
There is a wealth of information out there for budding entrepreneurs and here is a list of some websites that can put you in the picture.
BBC sites

BBC Business Home Page Central resource for business news, programme information and money advice.
Start a business A BBC consumer guide to starting out.
Starting your small business A BBC News guide.
Getting Started A ONE Life checklist on starting up your own business.
Working Lunch BBC 2's daily taste of the latest developments in business and personal finance.
Radio 4 - In Business Radio 4's weekly look at trends and developments in industry and the world of work.
Five Live - Wake Up to Money Find information on setting up in business, managing money, personal finances and career moves.


General
LINKS
MONEY FINDER
Kulo Luna $billion dollar whale
When a pirate whaler kills a small humpback whale, her giant friend sinks the pirate ship to avenge the death, but is itself wounded. The pirates put a price on the whale's head, but an adventurer in an advanced solar powered boat races to beat the pirates and save the wounded animal.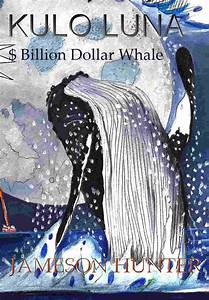 A heartwarming action adventure: Pirate whalers V Conservationists, with an environmental message and a $Billion dollars riding on the winner. For release as an e-book in 2013 with hopes for a film in 2015 with a provisional budget of £

80m including risk share, TBA