If you've ever had an idea to make money, Dragons' Den is THE show to watch. All manner of money-spinning minds will step into the intimidating world of business financing, determined to make their dreams come true. All they need is the cash. To get this, they must face the Dragons, all of whom are formidable business thinkers with the money to make things happen.
Dragon - Peter Jones

Peter's entrepreneurial journey started early when, at the age of 16, he founded a tennis academy. He then set up a computer business and had various other business interests.


At the age of 28, Peter joined corporate giant Siemens Nixdorf and ran the computer business in the UK. In 1998 he founded Phones International Group, a telecommunications firm that now generates revenues in excess of £200m.


His business interests range from telecoms, leisure, publishing as well as TV and media. Peter has won many national awards, including Emerging Entrepreneur of the Year in 2001.


Aged 40, Peter is considered to be one of the UK's leading young businessmen
DEBORAH MEADEN | DUNCAN BANNATYNE | PETER JONES | RICHARD FARLEIGH | THEO PAPHITIS
Peter Jones (b. 1966) is an English businessman with interests in mobile telecommunications, media, leisure and property. The Sunday Times Rich List 2005 estimates he is worth at least £180 million.
Life and career
Peter Jones is best known in the UK for his appearance on BBC Two's Dragons' Den. [1] In 2006, he secured a major deal with the UK broadcaster, ITV, to appear as their new "face" of business programming. In the US, Jones featured as a judge in ABC's American Inventor.
Jones' business success began when he started his own tennis academy at the age of just 16. He went on to create a computer support business. He also owned a bar and restaurant, which through inexperience, he failed to make work. As the founder of Phones International Group, Jones now heads one of the most successful privately-owned companies in the UK. He founded the company in April 1998 and has watched it experience rapid growth, with projected revenues expected to exceed $500 million in 2006.
In the summer of 2005, Jones teamed up with another Dragons' Den star, Theo Paphitis, to buy the gift experience company Red Letter Days from fellow panellist Rachel Elnaugh. The company, which was on the verge of collapse, has been turned around and is now trading profitably again. Through his appearance on the programme, Jones has invested in several start-up ventures including style magazine Wonderland and Wireless Logic, which provides data services for marinas. Jones launched a TV production company in 2006. His business portfolio also includes a range of property investments.
To some derision from his critics, he has self-styled himself as an "ultrapreneur" which he defines as "a radical spirit whose restless pursuit of innovative business excellence is unbounded; recognised as a super-heroic leader of hearts and minds". Jones has since said the term is tongue-in-cheek although he is "absolutely committed to, and believes in what it stands for."
Jones set up a charity called Lost Children to provide funding for organisations looking after children who have slipped through the normal system of care.
Red Letter Days
Peter Jones is fast becoming one of the UK's best known entrepreneurs thanks to his £200m-turnover business Phones International Group and involvement in the BBC's Dragons' Den. But it was his deal to bring Red Letter Days back from the dead that raised most eyebrows. Rachel Elnaugh's Red Letter Days went into administration amid crippling debts. Couldn't get much worse, could it? She had carefully built the £17m-turnover experiences company before busily forging a career as a business guru on the BBC's Dragons' Den – only to lose it all.
To then see the ailing business saved by two of her fellow panellists on the programme in a blaze of headlines rubbed salt into an already gaping wound. It's about as humiliating a scenario as you could imagine. Peter Jones, the entrepreneur behind £200m-plus wireless communications business Phones International Group, and Theo Paphitis, the man who revitalised La Senza, Ryman and Millwall FC, stepped in to pluck Elnaugh's 16-year-old 'baby' from the clutches of administrators Kroll in early August.
Jones, particularly, may have looked to outsiders as though he had a mean streak. He had sat side by side with Elnaugh for the filming of two series' of BBC Two's cult success. Paphitis on the other hand had yet to be publicly unveiled as the replacement for YO! Sushi founder Simon Woodroffe. For Jones, there was no discernible 'fit' with his other business activities and his position in the limelight could only be enhanced by this sexy business story for the nationals.
Furthermore, taking on the debts would barely dent his estimated personal wealth. How could he lose? But he refutes absolutely that he moved out of any desire to boost his profile further, arguing that he and Paphitis have far from courted the press. "This is not a publicity stunt," he says, anticipating how some might perceive it. "The reality of life is we've got to go in and do a turnaround. When we've achieved that, we'll talk about it. Over the last eight weeks we've been completely wrapped up in the business." He admits he's spoken to Elnaugh, who he described as a business acquaintance more than a friend, once or twice since but says they're not in dialogue as she has no further part to play.

Jones stands at 6'7" tall
LINKS
The product

You have to be doing something unique. If you're opening a sandwich shop, remember there are a thousand other sandwich shops. What makes you different? If you can't say, in one single sentence, what makes you different, then you don't have a difference. If it's too complex to explain then it's probably too complex to understand. Know what makes you different.


The Investor

The first thing a person has to understand when pitching a business is what an investor is looking for. An investor is asking three questions:
The Partnership

Investors are not your enemies. Investors are your partners. When you sell a part of your company, what you're doing is getting married to a stranger for a very long time. Be prepared for that. If you don't like them from the outset then the chances are you're not going to like them later. Even if you think you might get along with them, bear in mind that if you commit, you're committed for a long time.
MONEY FINDER
MORE LINKS
There is a wealth of information out there for budding entrepreneurs and here is a list of some websites that can put you in the picture.
BBC sites

BBC Business Home Page Central resource for business news, programme information and money advice.
Start a business A BBC consumer guide to starting out.
Starting your small business A BBC News guide.
Getting Started A ONE Life checklist on starting up your own business.
Working Lunch BBC 2's daily taste of the latest developments in business and personal finance.
Radio 4 - In Business Radio 4's weekly look at trends and developments in industry and the world of work.
Five Live - Wake Up to Money Find information on setting up in business, managing money, personal finances and career moves.


General
Kulo Luna $billion dollar whale
When a pirate whaler kills a small humpback whale, her giant friend sinks the pirate ship to avenge the death, but is itself wounded. The pirates put a price on the whale's head, but an adventurer in an advanced solar powered boat races to beat the pirates and save the wounded animal.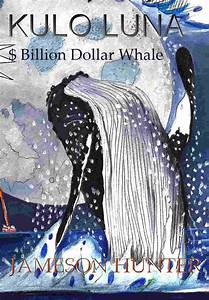 A heartwarming action adventure: Pirate whalers V Conservationists, with an environmental message and a $Billion dollars riding on the winner. For release as an e-book in 2013 with hopes for a film in 2015 with a provisional budget of £

80m including risk share, TBA